EE hits 200th town milestone in UK 4G rollout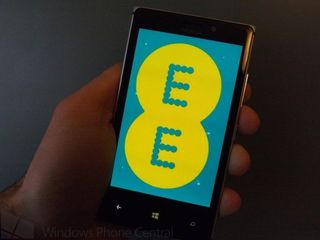 EE has today announced hitting a new milestone in the rollout of 4G LTE across the UK. The mobile operator has added the 200th town to its supported list, bringing the total coverage to a reported 72 percent. The residents of Rhyl, Wales recently had their LTE connection switched on alongside 12 other locations. The network began rolling out upgrades throughout the UK back in 2012.
If you're locked into a 4G plan with the network and reside in one of the newly covered locations, you'll be able to enjoy faster speeds. Fear not if you're still in an area with little to no coverage as the mobile operator is continuing to lock down the UK and reach complete coverage.
4G LANDMARK – RHYL IS 200th TOWN TO GET SUPERFAST MOBILE FROM EE
This week, Rhyl has become the 200th town to receive 4G from EE
Customers in 12 other towns now also covered by 4GEE
EE was recently ranked number one for mobile internet, call, text and reliability across the UK following rigorous independent testing from RootMetrics®
April 25, 2014 – EE, the UK's most advanced digital communications company, today announced that the seaside town of Rhyl in North Wales is the 200th town in the UK to benefit from 4GEE. The UK's biggest and fastest network officially switched on superfast 4G mobile broadband in 13 towns across the UK this week, bringing the total to 200 places and 72% of the UK population.
4G from EE goes live today in: Armadale, Bishop Auckland, Brighouse, Cumbernauld, Hamilton Kirkintilloch, Larne, Newry, Peterlee, Staines, Stockton-on-Tees, Rhyl and Washington. These places will now benefit from superfast internet access on mobiles, tablets and laptops, helping people and businesses to do more on the go, whether that's working or enjoying social media, music and videos.
EE's rigorous switch on requirements mean that locations aren't considered official 4GEE towns until at least 80% of the area is covered, ensuring new customers get the best 4G experience possible. EE continues to switch on hundreds of 4G sites all over the UK every month, and many additional towns are set to be announced in the near future.
Olaf Swantee, CEO of EE said: "Today we switch on our 200th 4G town just 18 months after pioneering the service in the UK.
"We now have over 2 million customers using superfast 4G. That's the fastest rollout and uptake of any technology in Britain, and means that the UK's mobile digital infrastructure is now ahead of many other nations. We're proud to have been the driving force that made that happen, but we won't stop there.
"Our continued drive to deliver 4G to more of the UK means that our customers have access to by far the biggest network in the country. Hitting this landmark highlights that 4G from EE is available wherever people need it - at home, at work, or enjoying the sunshine on the beach in Rhyl, our 200th town."
4GEE is available from just £13.99, allowing more customers than ever to enjoy the benefits of the UK's biggest and fastest network. The new price plan was launched last month alongside the first ever EE-branded smartphone – the EE Kestrel. The EE Kestrel is free on plans from £13.99, or for just £99 on 4GEE Pay As You Go.
Last month EE was ranked as the number one mobile network in the UK, following comprehensive independent testing from RootMetrics. RootMetrics assessed all four major operators, collecting over 840,000 test samples and driving more than 23,000 miles.
Windows Central Newsletter
Get the best of Windows Central in in your inbox, every day!
Rich Edmonds was formerly a Senior Editor of PC hardware at Windows Central, covering everything related to PC components and NAS. He's been involved in technology for more than a decade and knows a thing or two about the magic inside a PC chassis. You can follow him on Twitter at @RichEdmonds.
Shame it's still overpriced. Considering going back to 3.

I jumped from Three to EE, when 3G was the thing. Three network coverage was awful indoors and when traveling. I hate two year contracts.

I jumped to the EE from Three because of the 4G but now Three has started rolling out 4G where I am and Three's 4G is TONS faster. On EE I get around 15Mbps, whereas on Three you get around 60 to 80mbps

Must be your local results. Ookla puts EE ahead of Three in mobile speed tests.

I jumped to T Mobile from Three because my "sim free handset" from Phones4U was locked to EE. I use like 6GB+ a month on 3G. On 4G I'm gonna need like 42GB! Yeah, best get unlimited.

I am using on average 35GB on 3G. The best they offered was 20GB 4G for four times the price I pay now. So I am surely jumping to Three again. The only good thing with EE (Orange) has been everytime they offer upgrade they reduce my price plan by £10 at least! Three has horrible upgrade deals.

Man alive! That is one heavy data habit. Do you stream every episode of Coronation Street every day? I use under 1GB per month.

Haha! I use it for Netflix movies on public transport, all my music is streamed via Deezer and Xbox Music (when it works!) so it is very easy to use 1GB in 24-30 hours!

I just jumped because I felt like it.

Ever since Three gave up their 2G coverage I cancelled. There is always a time where no 3G is available. Without a 3G connection on Three you get no signal at all because they don't have any 2G to fall back on.

yep 6 months till i go back to O2, they tried to get me to switch to a 4G plan 1 year ago as 4G was coming to my area in the next few months! still has'nt arrived and no time scale on when will be available.

Shame their windows phone app is awful and doesn't work properly!

I hate their WP app. And their swappables are almost nonexistent on WP. They had Deezer and Russel Grant's Horoscope app. That was when I got my 920, and it had not improved the last time I looked. I also get tired of the way companies spin news. They say that this is the best uptake if a new tech. This is hardly surprising, they have attempted to shift me on to it many times, for free. They called up and were heavily trumpeting the advantages. I didn't go for it, for several reasons.

Yeah I've no need for the swappables. I just need raw data.

Deezer is worth the asking price of £0. Quite handy. The horoscope twaddle, not for me.

OT but what's with all these +925 comments I keep seeing everywhere?

+1 = in agreement
+xxx(x) = in agreement with the user's phone model number, a little twist with extra more agreement.

If they reconsidered using prices for 2014 instead of inflation for 3014, I may even look at EE. £39.99 for 2GB internet whereas Three gives me unlimited internet for £30.

EE charge £15 for 2GB data though. The £39.99 will be a contract price which is higher because you are effectively paying for the handset too. Just go sim only or prepay.

That was quoted to me as a SIM only price where I keep my 4G compatible phone and switch from 3G (Orange) to 4G EE. My jaw was 10 ft under the floor.

I recently signed up - paying £24 a month for unlimited texts, calls, and 4gb of data. Not the best, but certainly nowhere near the outrageous prices that keep getting banded about the net. That is a sim only 12 month contract. 30 day rolling contract was £3 extra a month. I moved from T-mobile plan.

Sheffield has signal issues all the time. Even in centre of town I can have two bars or no 4G signal. Also the majority of the tram route is terrible.

It is just all over the place with issues

I thought EE == Emma Emmerich <3 When is MGS coming to Windows Phone, @Kojima? :(

All they need to do is fix their other services, like being able to see your bill online, which has been unavailable for the last month at least, having an app the works correctly for Windows Phone, releasing OS updates sooner, sorting out their coverage etc. Only good thing is when you can get coverage it isn't too bad.
And when will 4G improve voice call quality an not just data speeds?
Rant over :)

The Nokia 625 is free at Carphone warehouse for £13.99 a month on EE. Surely more of a shout than the kestrel.

Also. The biggest internet contract in Turkey is 8GB, no unlimited ;(

its good thst they sre adding more towns i get 4g when i go into the main city but i still wish they had more windows phones on offer, i have my upgrade coming soon and there is no information on upcoming windows phones i wish they offered the 1520. or announced already if the 930 was coming.

Rhyl's had 4G for ages, so why announce it now. Hell, even Prestatyn (my town) has it now but on their site it says 3G....

So leaving these guys to go back to three. Jumped to ee so I could get red 920. 4G ain't worth the price of consistently bad(and I mean BAD) reception, customer service and online service. The myee app has stopped working on my 1020(stuck on splash screen, wont allow me to enter pin) and the dam website wont show me how much data I have do I can update data sense. Everything Everywhere more like failing Everyone Everytime.

You guys gotta try giffgaff! Rolling out 4g soon and it's unlimited, never want to be stuck in a CONtract ever again.

Yeah, a total con.
Better network support for handsets under contract. Better customer service for Pay Monthly.
I could have gone sim only and bought my handset - then been left to my own resources when I have handset issues.
Heck, my contract includes a decent set of perks and around 22% discount. Doubt those perks and discounts come with giffgaff or other similar style products. Base price may be lower but you get less all round.

Giffgaff 4G isn't unlimited. http://community.giffgaff.com/t5/Blog/4G-Launch-Update/ba-p/12120896

EE one of the most complained about networks, call drops all the time, was on watchdog almost every week for having such a poor network, overpriced plans and losing millions of customers more than any other network, and now will begin charging you 50p for calling them after 8pm and WILL increase your bill when you are in contract dispute ofcom ruling a network to stay away from.

Yeah, that's why they have won the award for having the best network for calls, texts and data. Reliability, speed and coverage.

by who? rootmetrics? ok....

Deezer is good. But there app is quite bluntly crap and not even working on 8.1 preview. There good at charging lol. Day light robbers

I will only stick with EE if they do the 930 at a decent price.

Still trying to figure out the logic of enabling for Southampton but not Portsmouth.

Seems faster (4g LTE over 3g) ;P
Windows Central Newsletter
Thank you for signing up to Windows Central. You will receive a verification email shortly.
There was a problem. Please refresh the page and try again.