EE to begin trialing calls over Wi-Fi in the UK, 4G support coming in 2015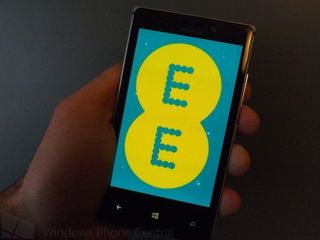 UK mobile operator EE has today announced trials for calls to be held over Wi-Fi will commence later this year. The trial is part of a £275 million investment in advanced voice capabilities, helping connect more rural parts of the UK who don't have the strongest levels of signal with EE. Launching the trial later this year, EE has also upgraded both 2G and 3G sites to handle the increased data usage across the network and make way for 4G calling services to launch in 2015.
The VoLTE (Voice over LTE) trial will see network coverage expanded in said rural areas utilizing low frequency spectrum. The company expects to exceed 90 percent coverage with its 4G voice upgrades, which will then lead EE to commercially launch the upgrades. What's neat is the MyEE app will be used to identify blackholes in signal coverage, informing technicians where improvements need to be made to provide a better service to customers.
20th June 2014 – EE is continuing its investment in making phone calls better for customers across the UK by introducing a WiFi calling capability. The carrier grade service will allow people to make calls, with a higher quality and greater degree of reliability than unmanaged VoIP services, from their home, office, corporate or public WiFi connection. Calls can be made through the phone's native dialler, with no need to rely on an app. Native SMS services are also available through the WiFi capability.
The WiFi calling service is set to launch in autumn 2014 on the latest handsets capable of supporting the service.
Fotis Karonis, CTO at EE, said:
"Our WiFi calling capability will let customers make calls where they have access to WiFi but not to the mobile network. The customer experience is seamless because it's the same as making a network call and uses the normal call interface of the handset. This is a major part of our strategy to invest in giving customers the ability to make a call wherever they are, and we're confident that this service can make a big difference to people in homes and large offices across the country, especially in the most rural areas, that don't have mobile coverage."
4G Voice
In recent demonstrations at the EE Test Lab, the company has also been showing live 4G call services (VoLTE), and will begin a trial later in 2014 using the 800MHz spectrum acquired in last year's auction. The trial will expand data and voice coverage, bringing service to a previously unconnected part of rural Oxfordshire. 800MHz spectrum has a significantly greater reach than 1800MHz spectrum so can be used by EE to significantly increase the geographical coverage of its data and voice network.
A full commercial launch of the capability will follow in 2015, when the technology has had chance to mature so that the highest level of quality can be achieved, and the EE 4G network exceeds 90% population coverage – essential to a viable 4G voice service.
Karonis adds: "4G calling, or VoLTE, is an exciting technology that we're going to be trialling in the coming months using our low frequency spectrum, bringing one of the world's best voice and data services to a part of rural Britain that has previously been unconnected. When we have rigorously tested the performance of 4G calling and made sure that it matches our 2G and 3G quality, we'll launch it nationwide on our 4G network."
HD Voice, a benefit of VoLTE, is widely available already on the EE network, with 3G coverage at greater than 98% and more than 5 million HD Voice-capable devices in use.
Ongoing Investment
With the EE network now carrying more than 900million calls each week, existing voice infrastructure is being upgraded on a week by week basis. More than 6,000 2G masts have had entirely new equipment installed in the last 18 months, and over 2,000 3G masts have had capacity doubled.
As a further part of this investment in phone calls – £275 million in 2013, and a further £275 million in 2014 – EE has also introduced three key initiatives to improve phone calls for its 26 million customers:
The capability of the MyEE App to identify when a device hits a whitespot, or 'no service' area, and ping the network to give its location. This enables the EE network teams to identify the exact spots where customers are not able to make calls, even in areas where coverage is generally good. The MyEE App is currently being used on more than half a million handsets
The nationwide ambition to halve the dropped call rate (DCR) in 2014, creating a world-leading call experience for customers. A rate of 0.4%, across both 2G and 3G, has already been consistently achieved in Derby, where the integration and optimisation of the EE network is at its most advanced stage
The 'Platinum Project', which aims to create a 'zero defect' phone call experience for customers in the busiest parts of the UK, giving the best possible quality of voice. Trial areas for the project include the entirety of the M25 Orbital, Canary Wharf and The Southbank. EE network teams are walking and driving thousands of miles in these areas to identify any areas that need enhancing, and reconfiguring local masts to ensure the best possible service
Rich Edmonds is Senior Editor of PC hardware at Windows Central, covering everything related to PC components and NAS. He's been involved in technology for more than a decade and knows a thing or two about the magic inside a PC chassis. You can follow him over on Twitter at @RichEdmonds.
Btw Nokia has something to announce in 4 days http://conversations.nokia.com/2014/06/20/green-envy-2/

Roller coaster tycoon 4 has released for just ios. Waiting for WP now

Let me guess a rct3d in a 2.5d package

Meh. Probably just another green phone.

Virgin media already offers a similar service by utilising your landline at home via an app. However, this sounds like a more advanced service if no app is required

Is this app available on Windows phone?

T-Mobile us has had it for years & @ one point i thought when at&t had the 1st eyephone it could do that aswell(not using uma though)

4g services will be coming to India this year end

I think Airtel already has this in select cities but I'm waiting for Vodafone's LTE support in my city... I wish they do it soon

Yay! Great mobile coverage, as long as you're at home. Fantastic!
As the network is absolute crap outside of cities and large towns (no public WiFi), and you'd be lucky to get 2g coverage (3G? 4G? LOL!!!) this isn't going to help me alot.

Suprised they ain't killed 2g coverage and utilize bandwidth for 3g/4g

Off topic Rich: any word on when you decide who wins the Surface Pro 3? :D

Yeah, no mention of that thing yet.... We're waiting! :P

Don't worry, it's gonna be me!! :D

Three announced this calls over Wi-Fi a few days ago and even have an app out there, how comes no article for that? http://www.three.co.uk/Discover/Three_inTouch?id=1183

As I can see, they don't mention Windows Phone OS, only the Lagdroid and IOS.

I know. I'm sure it'll come to windows phone soon though

Would be nice for us on Three to have, but oh look, it's for android and ios only

I'll tweet them about it.

Nice. I have a home signal box, that does this already.

They (EE) cant even get 4G in my town (Greenock) unless you are in the town centre. How about you fix this issue first before you rollout another initiative that will probably be half-assed as well

I bet nobody here has heard of your village with 10 people in it so stay silent and let them do what they're doing

Population of 45.5K. EE claim we are a 4G town, with less that 30% coverage. They suck. I think i will be moving provider when my contract runs out.

Not much better where I am (Preston). Their website lists our area as 4G, but you cant event get 2G indoors or out... Leaving them in a couple of months anyway :)

Bigmickc22: I'm not even going to wait - been trying other networks on a second handset for a while now and EE reckon about sixty quid to buy the contract out. And I've decided the next handset I get will be unlocked anyway.

I think i may look into that. only 8 months to go on mine

They only need this due to their network being so bad, I notice they mention Canary Wharf which is one of the largest business areas in London so it gives some idea of how bad the network is when they can't even get that area right. What will they do about companies blocking the calls due to network traffic?

Interesting. The entire UK is about the size of Michigan - You would think covering the whole thing wouldnt be so hard. Kind of puts some perspective to why the rural US has such crappy coverage.

O2 already offer WiFi calling through an app called TU Go. It's available for iOS, Android and Windows 7/8 right now and in development for Windows Phone

I like EE, they're doing a lot of things right. Still overpriced though.
Windows Central Newsletter
Get the best of Windows Central in in your inbox, every day!
Thank you for signing up to Windows Central. You will receive a verification email shortly.
There was a problem. Please refresh the page and try again.