EE in the UK to roll out reduced EU roaming charges from July 1st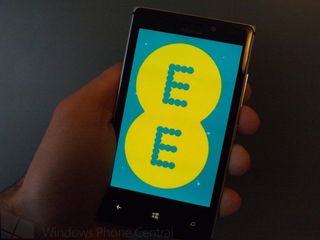 Good news for UK smartphone owners that are on the EE (opens in new tab) network. From July 1st if you travel into Europe your roaming bills are going to be a wee bit cheaper!
Roaming charges have traditionally been ridiculously high in all parts of the world but thanks to the European Union working towards reducing the costs for travellers we are now making some real progress.
From 1st July the new EE charges will be as follows:
Sending a SMS - 4.9p
Making a call - 15.6p per minute
Receive a call - 4.1p
If you don't take advantage of one of EE's data packages then you will be charged no more than 16.5p per MB
Data add-ons start from just £2.50 per day for 100MB
It's still far from being inline with our domestic charges but any reduction is a good one.
Windows Central Newsletter
Get the best of Windows Central in in your inbox, every day!
Because of EE's expensive tariffs I can't afford to go on bloody holiday anyway lol that's irony for you

They did have a deal not too long ago which had free roaming. That was missed due to waiting for the 930. Maybe it will come around again m?

Got an update, changes "additional language support"

Vodafone only charge about£2.50 a day to carry on using the UK call plan when roaming in the EU. One reason I left Orange.

Its £2 a day....just got a text message through telling me about it =)

And with Three you can use your UK allowance in any "Feel At Home" country which includes USA, Austria, Australia, Denmark, Hong Kong, Indonesia, Italy, Macau, Republic of Ireland, Sri Lanka and Sweden.... and the list will keep growing. So if you have unlimited UK minutes or data, you can use it in one of the countries above, except when you're on one of the all-you-can-eat data packages, that limit is set to 40GB in a feel at home country.

Wow im with three they seem to be the most value for money. I cant understand why roaming charges are still around as most of the big networks are global anyway. You pay to roam on the same network!

And yet their app doesn't work...

Well in the not too distant future roaming charges are going to be completely abolished, which'll be great.

Charges for UK consumers going abroad have been a joke since day one, even bundles are overpriced, they just haven't bothered to adjust costs based on modern day smartphone demands as opposed to the days of standard handsets. Rip off merchants, all of them. They know that modern handsets are data driven which is why they will never lower prices unless the EU threaten these global companies with legal action and fines.

Except Three is "free" to roam in certain coutnries using your UK rates. VodaFone has a traveller deal, where you pay 2 pounds per days and it uses your UK rates and allowance. So its EE who are the stand out overpricers, not "all" as you say.

The ee app should work when they release the update hopefully

Despite the press-release phrasing here, it's not just EE that has these rates. Everyone does (or charges less) - the EU roaming price caps are the law. http://ec.europa.eu/digital-agenda/en/roaming-tariffs

The point is that as these are global companies, linked worldwide, every person, especially in the EU, contracted or payg, should be able to roam freely anywhere whilst using only there current plan, if that means paying a few pounds/euro's more on top of the plans, so be it, why £2 a day ? Why not free ?
Windows Central Newsletter
Thank you for signing up to Windows Central. You will receive a verification email shortly.
There was a problem. Please refresh the page and try again.