Everything you need to know for the Titanfall launch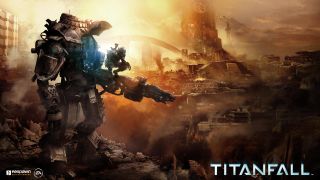 Tonight marks an extremely important night for both the Microsoft gaming community and the Redmond based company itself. The March 11 launch of Titanfall by Respawn Entertainment marks the biggest launch to hit the Xbox One along with other platforms including Xbox 360 and Windows PC. Though the Xbox 360 version isn't due out until March 25.
Microsoft is ready for the event and is going all out with the launch by throwing midnight parties at their various retail stores, but are you prepared for Titanfall?
What is Titanfall?
It is hard to imagine anyone not being aware of what Titanfall is, especially if you are a reader of WPCentral, but because we are such nice folk, we will give you a brief rundown anyway!
Titanfall is an upcoming video game for Xbox One, Xbox 360, and Windows PC. The Xbox One and PC version was developed by Respawn Entertainment, while Bluepoint Games will develop the Xbox 360 version. All versions of Titanfall are being published by Electronic Arts.
The Science Fiction style first person shooter is promising to change the way you jump into the action of shooter games with its innovative gameplay, new game mechanics, and futurist weaponry. We know that many of you have heard these promises in games before (notably the Call of Duty series every time one of their games is released), but after some extensive hands on time with the beta – I personally find the above statements to be more than true.
Within Titanfall, all players take the role of Titan pilots; you will find yourself jumping and running upon walls, shoot up enemy Titans to take them down, and customizing your weaponry to take down other pilots exactly how you want to.
You can stick to assault class and runs in with guns blazing or you can check out the revolutionary assassin class and wield the high-tech Smart Pistol. The Smart Pistol is a one handed weapon that can lock onto enemy targets, but it can take a few seconds, so stealth is necessary if you choose to jump onto the battlefield with this item and trust us – "auto aiming" is not as easy as it sounds.
The game itself won over sixty different awards at the E3 2013 reveal event and the game has been quoted by IGN as "Microsoft's killer app."
Gameplay is not the only impressive aspect of the upcoming game, graphics are equally impressive and are helped on the backend by Microsoft cloud computing, which handles computational activity, so the home console can focus on the visuals
Why is Titanfall important?
Microsoft's sales of the Xbox One are nothing to laugh at, but they are not in the range of what Microsoft would ideally like to see five months after launching their new console. Titanfall is posed as one of the console's most important launches and as a possible way to ensure that those who are still on the fence between Sony's PlayStation 4 and Microsoft's Xbox One, pick the latter option.
Microsoft has even released a special Xbox One Titanfall bundle in time for the launch. Unfortunately, the console will not include a Titanfall decked out console or controller, but it will include a free copy of Titanfall and a one-month subscription to Xbox Live Gold. If you already have an Xbox One, Microsoft is trying to push the game a bit closer to you by offering a free $10 Xbox Gift Card with your Titanfall preorder at the Microsoft Store.
Overall, Microsoft has invested a large collection of their money into Titanfall's development and advertising, so the company is looking for a big win and an even bigger revenue return. Titanfall will not just mark a win (or loss) for Respawn Entertainment and Microsoft, it will mark and shape the way the games are developed for eighth generation console gaming.
How can I prepare for Titanfall?
Whether you want to leave your house and celebrate or you would prefer to enjoy the action from a comfortable seat in your house – Microsoft has both options covered.
Those who are looking to adventure out can join one of the many Titanfall Midnight Launch Parties at various Microsoft Stores. Locations hosting parties include San Juan, Huntington Station, Freehold, Troy, San Antonio, Overland Park, Houston, Lone Tree, Bellevue, Costa Mesa, Scottsdale, Seattle, and Honolulu.
The parties will begin at 9:00 pm your local time and will run until 1:00 am. You will be able to enjoy free food and drinks, while playing Titanfall before it is released. Microsoft will be giving away over $4,000 USD in prizes at each store and the first twenty-five people in line will get an Xbox Live One Year Gold Membership to take home. For more information, you can check out the Microsoft Store Facebook page.
If you prefer to enjoy the launch from that comfortable seat instead, you can do so on Twitch TV. At 11:00 pm Eastern / 8:00 pm Pacific, the developers will walk you through all of the Titanfall maps and answer fan questions live.
A list of notable guests will be attending including Respawn Entertainment's Vince Zampella, Abbie Heppe, and Joel Emslie, Microsoft's Major Nelson, Spike TV's Geoff Keighley, and Twitch's John Carnage.
The Xbox staff also mentions, "There will be prizes". To jump into the action, head over to www.Twitch.TV/Xbox.
What Titanfall gear can I grab?
If you are a major fan of the Titanfall release, it is worth noting that a limited edition Xbox one Titanfall controller is available for purchase. The completely redesigned exterior features a futuristic looking white control deck with black and orange accents.
The controller's exterior design is inspired by the C-101 carbine that IMC Titan pilots use within the game. Microsoft quotes the controller as a "piece of gaming history" and as a controller that "looks and feels like an artifact from the world of Titanfall. If you are interested in picking up the controller it may be a bit difficult to find as it is out of stock at the Microsoft Store, but if you manage to find it, it will run you $64.99 USD.
If you have $249.99 USD to spend, you can also pick up the Titanfall Collector's Edition package. The package includes the Titanfall game, a hardcover art book with over 190 pages of "rare concept art", a full-size Atlas Titan poster, and a beautifully crafted 18-inch tall Titan statue with over 300 individual parts and LED lighting.
Unfortunately, if you are looking to pick up the simply amazing Xbox One styled Titanfall console that has been floating around the web – it is not for sale. The console was a gift from Microsoft to the Titanfall team and we are certainly jealous.
Are you prepared for Titanfall - will you be picking it up? Sound off below in the comments.
Windows Central Newsletter
Get the best of Windows Central in in your inbox, every day!
Microsoft - Release the KRAKEN!!!

That's what I say when I see uggos at the German techo night clubs I frequent

Would have got this game by now but there was no Pre-Order of Titanfall on the XboxOne store.. It is a fail of a launch for the new console if its own store had no pre-order... There also isn't an option at the Microsoft store to get a digital copy code card instead of the disk. I do not want the disk. I want the future right to my hard drive to play. I wanted it pre-ordered so it could have pre-downloaded so I could play it right now at midnight my local time. It is still not on the xbox one store. I am deeply disgusted with Microsoft and the Xbox team in how they don't support there own online store. but only seam to support physical stores. Future of entertainment my ass. More like the future of I need to buy it on amazon to be able to play it at the same time my download finally finishes on my system. I live in the country. Slow internet is reality. I am 2 hrs away from the Microsoft Store. I could have purchased it off a store shelf in my town on Saturday but told them they put it on the shelf to early. I want digital I want the future. I hope they get it right with the next big launch. Xbox team you need to support your own danm STORE!!! THE ONE ON THE XBOXONE!

Well I think eventually we will see pre-orders for digital downloads. But I'm guessing Microsoft has to play ball and keep the brick and mortar stores happy by giving them exclusivity to pre-orders. But my gut is that pre-orders will eventually be available on the Xbox One. I hope your slow internet connection is sufficient for Titanfall. It is an online only game, you know.

Turns out its only a 16gb download. 18% in 3 hours. Luckily its not overly big like some of my games I have purchased. Yes maybe there are reasons but as consumers we chose. I chose digital.

the kraken was defeated rather easily wasn't it...

Below the thunders of the upper deep;
Far far beneath in the abysmal sea,
His ancient, dreamless, uninvaded sleep
The Kraken sleepeth: faintest sunlights flee
About his shadowy sides; above him swell
Huge sponges of millennial growth and height;
And far away into the sickly light,
From many a wondrous grot and secret cell
Unnumber'd and enormous polypi
Winnow with giant arms the slumbering green.
There hath he lain for ages, and will lie
Battening upon huge seaworms in his sleep,
Until the latter fire shall heat the deep;
Then once by man and angels to be seen,
In roaring he shall rise and on the surface die.

if you consider having to kill madusa easy, then yes, it was defeated easily.

Well said Chris!!! M$ should release the Kraken on all phases of all products!!! M$ needs to play defense and blitz the offense which is Android and ios, once they blitz both of them then M$ should go on the offensive!!! Advertise and promote!!!

free windows phone. free windows rt. free windows 8.x. All open sourced and free to download. Doesn't get any more Kraken than that. I wonder what would happen to the WP and Win8 marketshare 365 days after that. 40%?

A lot of hoopblah. Games for nerds.

Agreed. But Titanfall is garnering some consistently impressive reviews. It could be the breakout hit for the Xbox One, and that's good news even if you don't play.

Most of the magazines put 9. Even Xbox magazine gave 8.5(that for me is the right score)....
Xbox One need to manage other things to reach PS4 sales. They need first give at least 1080p (that is standard more than 4 years), more media content, better sdk's, more bundles to compensate the overpriced Kinect. Sony is wining this war, outsold Xbox One nearly double the last two months on United States. Abroad it is more sad pic for Xbox one. Titanfall like IGN and Eurogamers editors said will not boost so much the sales of Xbox One, since most of the people will stick on Xbox 360 version, specially because the game is only 792p on the next gen. Sony is winning, MS needs a better job that only one game...

8.5 was an insult. 9.5/10 is more accurate. Xbox Mag unfairly knocked it for not having a single-player campaign when it was long ago announced that that wasn't the goal of this game.

I honestly don't think one game will save them. sony tried the same tactic when the PS3 was selling slow betting everything on metal gear, and final fantasy. what MSFT needs is a cheaper console. after sony lowered the PS3 price and look, it eventually surpassed even the 360. realisically few, if any are on the fence this time. with nearly 6 million units, sony is literally mopping the floor with the xbox. A price cut is no longer a choice if MSFT is to remain relevant in the console market.

In the most recent projections Xbox One is only about 1.8mil behind PS4 and XBOX ONE is in fewer countries. I think it will be alright at least for the moment. I think the newer argument might just be are XBOX and PS consoles dead in the water? Consoles are falling further and further behind and game studios are dropiing at an alarming rate even one of Sony's Gaming Studios had major layoffs and at least 1 AAA title exclusive bit the dust. I read a statement the other day from an industry guy that said this is the first launch in console history that had both consoles launched with old hardware on day one. Can't deny the future both companies are going to have to do a lot better than they are doing right now to even match what the previous generation sold over the life of the system. This is why I think Microsoft is better positioned for the future (there not a one trick pony). So for all the PS Fanboys excited right now, Good stuff the future will tell all and it doesn't look rosie for either but i like Xbox long term chances more than PS.

How are consoles falling behind? What are they falling behind?
Both X1 and PS4 have sold more in their first 3 months than any previous consoles had at the same point after launch. Both consoles are huge successes. PS3 took about 10 months to hit 6 million. Both consoles are on track to sell more over their lifetime than last gen consoles.

How are consoles falling behind? What are they falling behind?
Both X1 and PS4 have sold more in their first 3 months than any previous consoles had at the same point after launch. Both consoles are huge successes. PS3 took about 10 months to hit 6 million. Both consoles are on track to sell more over their lifetime than last gen consoles.

*looks at profile picture*

Really? You are on an online blog about a phone operating system. You, my friend, are a nerd.

Too bad Xbox one is double the price where I live :(

Standby for Titanfall. :) Gamertag: AlienSix

Don't forget digital download of the game for XB1 won't be available in US/Canada until 12:01 PDT specifically. So if you're on mountain time (like me) you have to wait until 1:01 MDT. Kinda sucks but can't blame them for coordinated server activity

Respawn's website says so.

So wow, Very Titan, much fall

I am at one Right now amped and ready! First 25 people get a free year of live!!

I forgot this game came out so quickly. I really enjoyed the beta, and I tend to not like cod type games. This one however, got me excited for gaming again

Not sure why anyone is going to buy the disc, I'll start my download as soon as I can at midnight. I'm so lazy that getting up to change discs to change games seems so last generation.

Can we download at midnight? Is that official?

USA can download at 12:01 PDT. http://www.titanfall.com/news/preload-and-unlock-details

They really need to change this to 12AM eastern.

there is something nice about having a shelf of games that you can see the size of

But 'tis bad for the environment to produce hard copies. The disc, packaging, etc.

Yeah, in 1985... There is something much nicer bout no scratched discs, never having to get up and swap discs, accessing your entire game library anywhere, and being able to say"Xbox, go to Titanfall".

because you'll get rid of this game at gamestop when you get bored with it and basically save money.

It would be nice but unfortunately it does not work that way. You have to wait for it to install just the same as you would have to with a disc.

Limited bandwidth is one reason. Another would be that if you have any number of games then your Xbone HDD is full like mine is.

Moot point because all games are installed on the hard drive, digital or not.

Incorrect. Having a disk lets you install games at will instead of worrying about your bandwidth cap.

Maybe if the digital copy would be cheaper ? Considering all you have to do is download and cuts out the middleman maybe I'd consider it.

Mybandwidth cap is like 250gigs and Comcast has a message that says "Note: Enforcement of the 250GB data consumption threshold is currently suspended" so I guess there is no digital cap for me? Interesting. Anyway I only buy digital. I'm done getting up to switch discs.

MechWarrior.
Anyways I preordered it, so it should be here...soon.

dude, nothing like a Mech. even a FireFly or Kit Fox are giant and lumbering compared to a Titan.

You forgot to mention that the game like almost all Xbox One games, can't reach 1080p. Only 792p in this case.

Irrelevant to the article. Why on earth would he mention that when it has nothing to do with what he was trying to say? DId anyone writing articles about how Killzone Shadowfalls multiplayer was basically 1080i? theres a bit of prudence

Shadow fall I thought was 720p, according to new reports?

they are release titles. let the game devs, tools, and drivers, plus possibly DX12 get you there. As a PC gamer, the lack of 4K on the PS4 and XB1 is more alarming than the XB1 not reaching a few pixels away from the PS4. you won't notice. But boy do you notice the low res ps4 1080p against my 4K rig.

So wait it will look the same on x360 and xb1???? Really!!!!!

Probably not. Nobody has seen the 360 version that's being developed by a different studio, not Respawn.

It's not just about the resolution, you'll have bigger textures, draw distances, better AI etc. Even if they were the same resolution the Xbox one version would look miles better. I have 1080p games on my phone, does it mean it has better graphics than Xbox one or ps4? No.

Really wish we could preload the Xbox One game, instead of waiting till 12...

I know, I feel like embracing Microsoft's digital future is more of a punishment.

punishing the player community for not going 100% digital

Someone could always just release a skin/decal to make any ordinary black Xbox One look like the special one.

Applying a decal over the vents for that logo would be... Difficult..

I am preloaded on PC and ready to go!

Yes I'm afraid. No love for crackers

Really looking forward to TF! In coming!

given the hype of this game, it will dissapoint. everybody thinks it will save the xbox 1 but only a price cut and some agressive graphics tuning could do that at this point. or an app store that would let developers submit their own apps without basically being a closed ecosystem unless you're CNN...and even they aren't on it. I guess MSFT is just waiting on sony to release an app store which lets anybody create and list an app like with the windows and WP store before they can be bothered to do so. Endless hubris. MSFT biggest weakness.

Ps4 fan. Xbox one is doing just fine. Enough ppl that gonna go with it and stick with xbox coming from xbox and 360. Posted via the WPC App for Android!

How does mentioning fact make one a PS4 fanboy? I don't have a PS4, only an Xbone, and I will admit that the Xbone is selling terribly.

FUD. It's the fastest selling Xbox ever. Hardly a disappointment.

Yes Xbox one is selling fine. So I don't think there is an issue maybe Microsoft could lower the price a little bit thought. Posted via the WPC App for Android!

the zune HD was the fastest selling zune too.

Hell. That was a nut shot. YOU WILL NEVER TAKE MY ZUNEHD FROM ME. Seriously though, Zune was the best media player and software suite. Nothing Windows Phone offers even comes close.

You can't admit something that isn't true though. Not sure where you're hearing that from. They sold 3.9 million XB1's as of January, that doesn't sound like selling terribly to me.

WP central fans don't care about facts. they only care about feeling good by telling each other all is well. Its like what we saw in the blackberry forums before the end :)

More and more like Lens of Truth every day...

I was going to buy an XboxOne and Titanfall this week, until my desktop PC that got a Windows 8.1 update today decided to go into an unrecoverable auto recovery loop. No physical media to try and recover, running some commands at cmd prompt show 0 copies of windows installed, none of the available recovery options are working. Between that PC, my surface and my Lumia 920 the Lumia has caused no issues, but I'm rethinking buying anymore MS products anytime soon.

Maybe your hard drive is dead

sounds about right. i am going to guess: no backup right?

Probably a good idea to do some trouble shooting before chucking a hissy fit about it... Posted via the WPC App for Android!

I know I know old but oh well I am getting it for Xbox 360. I am waiting until end of the year until they basically workout all the issues first released consoles have. I learned it from PS one. Ps2 Xbox.They all had first time issues. My Xbox 360 still rocks it strong. Posted via the WPC App for Android!

Same strategy here. Often too many flaws on the first batches of new hardware.

When is it available for purchase through digital distribution? Right at midnight on the Dashboard? Can I pre-order and pre-download it via the Dash? Details omitted from this "everything you want to know" article that I have been wondering. :-)

Bing it, bro. I did and look what I found: midnight PDT for everyone

I'm interested in going to the midnight launch at Costa Mesa, I'll be purchasing the game digitally though. Might go for the fun!

When is the 360 version coming out?

March 25, 2014. Developed by Bluepoint Games, not Respawn. I'd personally wait and save up and just get it for Xbox One or PC.

Really don't know about bluepoint but do u think it will be bad? Don't have an x1 yet and windows 8 pc is not a gaming pc so 360 is my only option. Too bad it's not from Respawn but I just pray it's good :'(

It's hard to say because they've been keeping the 360 version under wraps. But EA's Plants vs. Zombies: Garden Warfare turned out well on 360, so don't lose hope.

Yes 25th. Posted via the WPC App for Android!

I haven't cared about the latest games for some years now, so my logic is neither should anyone else. And who ever does care has a sad life and is a nerd. Grow up, get jobs and be productive. Maybe one day you can work for Apple. Clearly my thoughts are the only ones that matter

Qiyamata, if you enjoy commenting here you need to drop the bad attempts at comedy and be more productive with your comments.

MS should have released this for Xbox One only for now and 360 for later this year. Poor foresight imo

Already here at the MS store. Got a lanyard, shirt and 13 months of Xbox Live.

Woo! Enjoy! Tweet us a picture @wpcentral / @samsabri

Sorry Sam. I'm not on the Twiiterverse. I was 2 numbers off from winning the Titanfall bundle. I do have photos.

It runs at 792p like the beta and frequently drops to the 30fos range. All you need to know.

It's fun as hell -- all you really need to know

As I am well aware. I have played it after all.

Who cares, just like those Killzone mp players that really cared about resolution so much.

Have you seen the new window phones that support 1080p resolution? It's a BIG deal. Why would you pay a premium price for gaming hardware that can't compete with your cellphone?

Let us know when cell phone games can run the level of graphics shown in Titanfall on Xbox One at the same frame rate and while playing online... They can't, not for a few years anyway. Your comments are highly trollish. I suggest you get that in check.

I wanna know where has enough straws for all the ones you are grasping at.

Sorry, but what does this have to do with Windows phones?

Windows Phone has an Xbox One Smartglass app that can interact with Xbox One. Titanfall is on Xbox One. Loop closed. We good, amigo?

Oh I see. Thanks for the info.

Hey Gayway Avenue, the dollar sign stands for money which is why I use it instead of the S. M$ is a profitable company. Mind your business and if u don't having anything respectful to type then don't type anything moron.

Two rules: don't use gay as an insult, and don't type M$. Thanks man.

On my way to stand in line!
GT: Blackronin357

Some elements sound similar to dystopia (source mod)

I pre ordered the Digital Delux for PC, in LITERALLY 20 minutes it will be 10PM, and it will be available to play! Origin is the only Digital place to get it for PC, it allowed me to "Pre Load" it meaning i already have the game, but i cant play it. So when i CAN play it, i dont have to wait for it to install, i can just "play" :) But, if your my friend on Steam, you might notice a little message saying "ForceablePlace is now playing Titanfall" ;) Now, its my little secret on how im playing it on Steam, but a few of your here might already know how im doing it.

About download tonight. Is it available for downloading ?

I'm disappointed that people on the east coast continue to get pushed around...3am before I can buy and start downloading? What a joke...at least let me start to d/l now.....

Went to the Microsoft Store in the Mall of Millenia in Orlando and won Titanfall Headset 15 Dollar Xbox gift card 10 dollar Microsoft Gift card an Xbox stereo adaptor and my roommate won a Titanfall headset as well.....not including the free pizza drinks and shirts!!! Night well spent Playing Titanfall Now!!!!

Sounds very epic. Good stuff

commas bro. MS serving pizza drinks? i am glad i didn't go.

The Xbox can't do games in 1080p? Why would you buy it? Seriously. I want to know.

Because resolution isn't everything.

Actually forza a launch titles was 1080p its not that it can't but smooth reliable game play while snapping is pretty hard to keep 1080p wit stable framerate

Is this game going to have the same issue as BF4 in that it will not be able to be played on the 4GB Slim Xbox 360?? Man I sure hope not...heard that EA was behind that oddity for BF4 :(

Ordered my Titanfall bundle from Germany (live in the Netherlands). Seriously can't wait for it to arrive! Oh happy days!

I planned to buy it until i realised it was Origin EA, 'spend even more for extra maps' crap.

That's every modern online shooter: Halo, Gears of War, Killzone, Battlefield, whatever.

Will it be coming to Windows RT or windows phone I wonder...

I'm so indifferent,ill probably grab a pc copy a year later to see what you were all raving about.

"It is hard to imagine anyone not being aware of what Titanfall is, especially if you are a reader of WPCentral" Massive presumption. I'm here for the phone news not knobhead gaming stuff. Move it somewhere else.

I don't get all the hype surrounding this game. At the end, this is just another futuristic post-apocalyptic FPS.

Sounds like you didn't play the beta. My thinking was along the same lines, but after I put a few hours into it, I was hooked. There's just a lot of gameplay depth that you wouldn't expect.

No support in south Africa, not fair

I wish I could have gone to the launch party. My friend did, and he won the competition at the Lone Tree store!
Windows Central Newsletter
Thank you for signing up to Windows Central. You will receive a verification email shortly.
There was a problem. Please refresh the page and try again.