Everything you need to know for the Titanfall launch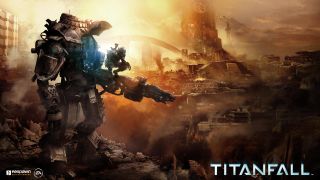 Tonight marks an extremely important night for both the Microsoft gaming community and the Redmond based company itself. The March 11 launch of Titanfall by Respawn Entertainment marks the biggest launch to hit the Xbox One along with other platforms including Xbox 360 and Windows PC. Though the Xbox 360 version isn't due out until March 25.
Microsoft is ready for the event and is going all out with the launch by throwing midnight parties at their various retail stores, but are you prepared for Titanfall?
What is Titanfall?
It is hard to imagine anyone not being aware of what Titanfall is, especially if you are a reader of WPCentral, but because we are such nice folk, we will give you a brief rundown anyway!
Titanfall is an upcoming video game for Xbox One, Xbox 360, and Windows PC. The Xbox One and PC version was developed by Respawn Entertainment, while Bluepoint Games will develop the Xbox 360 version. All versions of Titanfall are being published by Electronic Arts.
The Science Fiction style first person shooter is promising to change the way you jump into the action of shooter games with its innovative gameplay, new game mechanics, and futurist weaponry. We know that many of you have heard these promises in games before (notably the Call of Duty series every time one of their games is released), but after some extensive hands on time with the beta – I personally find the above statements to be more than true.
Within Titanfall, all players take the role of Titan pilots; you will find yourself jumping and running upon walls, shoot up enemy Titans to take them down, and customizing your weaponry to take down other pilots exactly how you want to.
You can stick to assault class and runs in with guns blazing or you can check out the revolutionary assassin class and wield the high-tech Smart Pistol. The Smart Pistol is a one handed weapon that can lock onto enemy targets, but it can take a few seconds, so stealth is necessary if you choose to jump onto the battlefield with this item and trust us – "auto aiming" is not as easy as it sounds.
The game itself won over sixty different awards at the E3 2013 reveal event and the game has been quoted by IGN as "Microsoft's killer app."
Gameplay is not the only impressive aspect of the upcoming game, graphics are equally impressive and are helped on the backend by Microsoft cloud computing, which handles computational activity, so the home console can focus on the visuals
Why is Titanfall important?
Microsoft's sales of the Xbox One are nothing to laugh at, but they are not in the range of what Microsoft would ideally like to see five months after launching their new console. Titanfall is posed as one of the console's most important launches and as a possible way to ensure that those who are still on the fence between Sony's PlayStation 4 and Microsoft's Xbox One, pick the latter option.
Microsoft has even released a special Xbox One Titanfall bundle in time for the launch. Unfortunately, the console will not include a Titanfall decked out console or controller, but it will include a free copy of Titanfall and a one-month subscription to Xbox Live Gold. If you already have an Xbox One, Microsoft is trying to push the game a bit closer to you by offering a free $10 Xbox Gift Card with your Titanfall preorder at the Microsoft Store.
Overall, Microsoft has invested a large collection of their money into Titanfall's development and advertising, so the company is looking for a big win and an even bigger revenue return. Titanfall will not just mark a win (or loss) for Respawn Entertainment and Microsoft, it will mark and shape the way the games are developed for eighth generation console gaming.
How can I prepare for Titanfall?
Whether you want to leave your house and celebrate or you would prefer to enjoy the action from a comfortable seat in your house – Microsoft has both options covered.
Those who are looking to adventure out can join one of the many Titanfall Midnight Launch Parties at various Microsoft Stores. Locations hosting parties include San Juan, Huntington Station, Freehold, Troy, San Antonio, Overland Park, Houston, Lone Tree, Bellevue, Costa Mesa, Scottsdale, Seattle, and Honolulu.
The parties will begin at 9:00 pm your local time and will run until 1:00 am. You will be able to enjoy free food and drinks, while playing Titanfall before it is released. Microsoft will be giving away over $4,000 USD in prizes at each store and the first twenty-five people in line will get an Xbox Live One Year Gold Membership to take home. For more information, you can check out the Microsoft Store Facebook page.
If you prefer to enjoy the launch from that comfortable seat instead, you can do so on Twitch TV. At 11:00 pm Eastern / 8:00 pm Pacific, the developers will walk you through all of the Titanfall maps and answer fan questions live.
A list of notable guests will be attending including Respawn Entertainment's Vince Zampella, Abbie Heppe, and Joel Emslie, Microsoft's Major Nelson, Spike TV's Geoff Keighley, and Twitch's John Carnage.
The Xbox staff also mentions, "There will be prizes". To jump into the action, head over to www.Twitch.TV/Xbox.
What Titanfall gear can I grab?
If you are a major fan of the Titanfall release, it is worth noting that a limited edition Xbox one Titanfall controller is available for purchase. The completely redesigned exterior features a futuristic looking white control deck with black and orange accents.
The controller's exterior design is inspired by the C-101 carbine that IMC Titan pilots use within the game. Microsoft quotes the controller as a "piece of gaming history" and as a controller that "looks and feels like an artifact from the world of Titanfall. If you are interested in picking up the controller it may be a bit difficult to find as it is out of stock at the Microsoft Store, but if you manage to find it, it will run you $64.99 USD.
If you have $249.99 USD to spend, you can also pick up the Titanfall Collector's Edition package. The package includes the Titanfall game, a hardcover art book with over 190 pages of "rare concept art", a full-size Atlas Titan poster, and a beautifully crafted 18-inch tall Titan statue with over 300 individual parts and LED lighting.
Unfortunately, if you are looking to pick up the simply amazing Xbox One styled Titanfall console that has been floating around the web – it is not for sale. The console was a gift from Microsoft to the Titanfall team and we are certainly jealous.
Are you prepared for Titanfall - will you be picking it up? Sound off below in the comments.
Get the Windows Central Newsletter
All the latest news, reviews, and guides for Windows and Xbox diehards.