It's not over: Expect more game delays in 2022, say analysts
New consoles won't be much easier to buy either.
(Image credit: PlayStation)
The last two years have been a roller coaster for the video game industry, with the launch of new consoles and numerous high-profile titles announced even as the world changed forever due to the COVID-19 pandemic and global lockdowns.
While 2021 was by no means a light year in games, seeing the launch of games like Ratchet and Clank: Rift Apart, Deathloop, Forza Horizon 5, and Halo Infinite, many of the games that arrived over the past year were delayed by some months or even a full year. The delays paid off, resulting in what we predicted would be a solid holiday season.
Meanwhile, games that were previously scheduled for 2021 have been pushed even further back, resulting in a massive stack of blockbusters looming over the year ahead, with Guerrilla Games' Horizon Forbidden West and FromSoftware's Elden Ring opening the tide in February 2022 alone. However, there are still a lot of questions about what 2022 will look like and whether these delays will continue.
We spoke with Niko Partners senior analyst Daniel Ahmad and independent analyst Benji-Sales (known as @BenjiSales on Twitter) to get a better idea of what releases will look like, what console supply (if any) will be available, and if players should brace for a similar onslaught of delays like in 2021. The short answer is to expect more delays and more support for ongoing games. Don't expect to easily buy an Xbox Series X or PS5, either.
"Game delays are not unexpected given the ongoing impacts from the COVID-19 pandemic and the transition to remote work environments," affirmed Ahmad. "Game developers will look to prioritize updates to existing games, or smaller projects, that have a shorter development period."
We're seeing this shift to an ongoing approach across the board in major franchises, with Halo Infinite receiving extensive post-launch support in both multiplayer and the addition of rumored additional campaigns. EA is shifting resources to bolster the Battlefield franchise, with Ripple Effect and a new Seattle-based studio developing future content for Battlefield 2042 and a larger Battlefield universe.
Another effect is just how densely packed some months will be. Benji points to the aforementioned February 2022 as an example of games that could be delayed not because they aren't ready, but because they need space away from each other.
"It's possible we see yet more delays among key titles throughout the year just to give space for the competition of consumers' wallets," Benji explained, adding that he expects 2022 will be a "huge year for software sales" regardless.
While the beginning of 2022 is packed, there are plenty of huge games further out from Xbox Game Studios, PlayStation Studios, and various third-party publishers, including Bethesda Game Studios' Starfield, Sony Santa Monica's God of War Ragnarok and WB Games' Hogwarts Legacy.
Publishers and developers are no longer reeling in shock trying to figure out how to work from home or dealing with back-to-back lockdowns, meaning game development should be more stable throughout 2022 than in the past couple of years. This is especially true of AAA veterans who are going independent, working in hybrid or remote setups at studios like Gravity Well and Wushu.
"The initial transition is still ongoing for many firms, but we are already seeing firms deliver large projects from complete remote environments and adopt a permanent work from home policy," Ahmad said. "This requires a strategic investment from studios in new equipment and solutions that can empower developers at home. For employees, it allows for greater flexibility and the ability to work for companies beyond commuting distance. Overall, we expect a hybrid approach to become the norm across video game development over the next few years."
Benji agrees, although he's more cautious when it comes to larger games being developed by hundreds of employees.
"While some studios were able to seamlessly transition to fully work from home, many others struggled immensely," he explains. "We've seen games experience a full year or more [of delays] and some that did release during the pandemic launching in an unpolished state. I expect most teams to still have an in-person studio focus for the most part but be more understanding and adoptive of accommodating employees' flexibility."
One thing that definitely won't be improving much next year is console availability. The PS5 and Xbox Series X|S are both setting records for their brands, with demand remaining high even as the semiconductor shortage is slated to continue until 2023, at the earliest. Meanwhile, while there will still be some cross-generation games, more games slated to arrive in 2022 are being designed exclusively for the latest consoles. Despite the shortages, Benji believes there'll be enough consoles to provide a solid landing for these current-generation exclusive games.
"I think many developers and publishers can be fairly comfortable launching current generation-only games in 2022 and beyond as the combined install base between these two platforms will be plenty healthy, even if they haven't been able to keep up with the enormous consumer demand," he said. "While some of the biggest games in the world such as Call of Duty and sports titles will likely still pursue a cross-generation strategy in 2022, the install base will be there to support current gen-only titles, particularly in the second half of the year and the 2022 Q4 holiday season."
Ahmad is more hesitant, pointing to the lack of available consoles as a result to expect a slower transition from developers, juxtaposed with the increased demand compared to the Xbox One and PS4 generation. He points to other vectors for growth, including an increased focus on PC and cloud gaming. Japanese publisher Capcom recently noted a desire to increase its presence on PC, hoping to see 50% of full game sales be on PC by 2023. Microsoft's continued investment into Xbox Cloud Gaming can also increase access to games that are otherwise exclusive to current-generation hardware.
Overall, 2022 should be a strong year for games, even for people who haven't been able to get ahold of a current-generation console. At the same time, much like 2021, console supply will remain tenuous and game delays aren't going to halt. Developers are still adjusting to the ways the world has changed, and even if a game doesn't need more polish, it may need to be bumped to just to find a clear space in the increasingly-packed schedule.
Get the Windows Central Newsletter
All the latest news, reviews, and guides for Windows and Xbox diehards.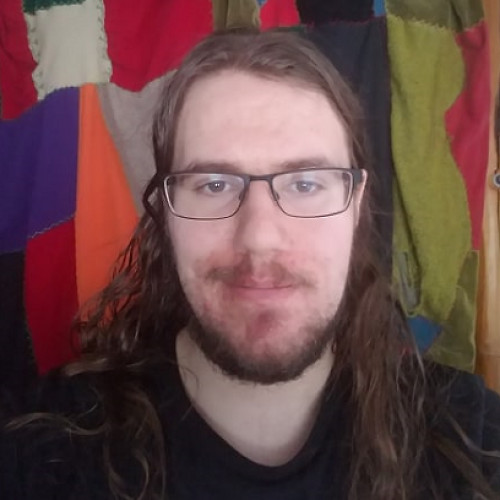 Samuel Tolbert is a freelance writer covering gaming news, previews, reviews, interviews and different aspects of the gaming industry, specifically focusing on Xbox and PC gaming on Windows Central. You can find him on Twitter @SamuelTolbert.