Video game veterans talk going indie, staying solo amidst industry consolidation
As AAA development consolidates, more and more veterans are striking out on their own.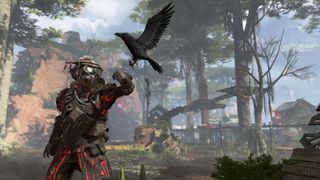 (Image credit: Electronic Arts)
It's safe to say the last couple of years have been some of the most interesting and tumultuous ever for the video game industry. In the wake of the COVID-19 pandemic, teams shifted to work entirely from home, something a majority of studios are still doing. This has led to numerous game delays and we're likely to see even more delays as 2021 continues.
Meanwhile, the rate of studio acquisitions and overall industry consolidation has also vastly increased. It feels like speculation is at an all-time high and I have to keep "X Company has been acquired" ready to copy at a moment's notice for a headline. At the same time, just over the past couple of years, we've seen industry veterans leaving the "AAA machine" to found their own studios, including Archetype Entertainment, Bokeh Game Studio, Dreamhaven, Gravity Well, WolfEye Studios, and more.
Looking ahead to figure out where the industry is going is challenging at the best of times, and we are far removed from the best of times. As such, I solicited the opinions of several independent developers and studio heads to gain insight into the industry's current outlook — where everything is at, where it's going, and if consumers should be worried.
So just why is everyone leaving?
Why are so many veterans heading out on their own right now? Details differ, but for everyone I gathered comments from, it all comes back to control, creativity, and a desire to work on a smaller-scale team. There's a consistent theme that communication stagnates past around 100 staff, reducing the impact of an individual's contribution.
"We can tell you from talking to applicants that the number one draw so far has been 'I want to work on a small team,'" Respawn Entertainment veterans and Gravity Well co-founders Drew McCoy and Jon Shiring explain. "Royalties, ownership, and other things that we talk about all come in far behind that in terms of interest from developers. So speaking not just for myself, there is a pool of talented developers who are craving something that big companies cannot necessarily provide — this is a real advantage for new studios."
"With the amount of new studios forming in the last couple of years it feels a little bit like we might be at the beginning of a new era of resurgent independent game development. In our experience it takes three-plus years for a new studio to start showing the fruits of their labor, so unfortunately we won't see the results of these new studios for a little while longer. We're very interested to see what the world looks like in five years!"
It's a theme backed up by Wushu Studios director and founder Alan McDermott, who believes AAA culture is actually getting better in many ways but can still hinder communication, with team meetings at large studios needed in order to confirm minor details an independent developer could solve in an afternoon. He notes that according to Wushu design director, Nigel Kershaw, developers see games as they make them from the ground up, while players see a game from the top down. Getting to that point where everything comes together is more complicated in AAA development.
"As I'm sure everyone reading this will know, making video games is tough. It's complicated, technically challenging, and riddled with pitfalls that can be extremely difficult to foresee and avoid. This is true for small indie games and big AAA games alike. One of the main differences I found between making AAA games and making indie games is the ability to make decisions gets easier when there are fewer people involved."
That's not to say that independent development doesn't come with its own many, many challenges. Money is always an issue, though it manifests in somewhat different ways. Financial risk is always present when making games but without a publisher covering the bill, the wrong move can mean disaster.
"The one thing that remains common ground whether it's AAA or Indie, is money. As in, there's always the balancing act of juggling dreams and ambitions with the reality of what is financially possible," McDermott said. "On a AAA game, the consequences of a bad decision or lack thereof can be devastatingly costly. Not that it's not stressful on indie games, of course… in fact, I think a lot of people who make the jump from AAA to indie quickly realize that it can be so much more personally stressful on a smaller title that you're invested emotionally and financially in yourself!"
It's not that AAA game development is in trouble per se, but there are clear reasons why anyone who has been in the industry long enough would want to strike out on their own.
"My problem is when the pressure applied by the 'machine'... encourages teams to go safe and consensual because the financial model requires huge amounts of sales in order to feed the entire machine, usually a very inefficient and greedy machine who doesn't care about the art of making games," said Raphaël Colantonio, president and creative director at WolfEye Studios, while also noting that he doesn't have anything against "highly executed games."
"In fact we are trying to find the right dose of execution, the right ratio of 'money invested and execution quality' so that our games are both uncompromised creatively (which is a risk and inherently more niche-y) while having a chance to recoup and make money, thus allowing to try new things and make more games with a chance to innovate."
He's full steam ahead on staying independent for now. When asked about why he left Arkane Studios, he's frank about simply wanting a change of pace. "There was no tipping point. Bethesda was a great company, I just needed to take a huge break after 18 years, change things up in my life, redefine myself creatively a little and go for a new adventure."
Fellow Arkane Studios veteran, WolfEye Studios CEO and executive producer Julien Roby adds, "I think it was more a matter of thinking, 'alright, after all those years working on all those great games, what if we restarted with a clean slate, now that we fully understand what we like or dislike in game development, the kind of game we want to work on and build a company that would be the perfect fit for that.'"
Things won't go back to normal, but that's a good thing
Even as vaccination programs roll out across the world and teams are able to go back into the same building again, many won't. The last year brought massive changes to how some big studios operate and many of those changes could be here to stay, in one form or another.
"Many companies are going to adopt, at the very least, a hybrid model with smaller office spaces mostly for meetings, the rest being from home. In a weird way, the pandemic allowed the world to realize they can work with people remotely and it works fairly well," said Colantonio. The team at WolfEye was already working from home, meaning it has been far less disrupted than other parts of the industry.
Another major benefit in working from home comes from how studios around the world can and should recruit diverse voices regardless of location. This can help to ensure key talent isn't region-restricted, while talent that might've gone unnoticed entirely becomes accessible.
McDermott believes the rest of the industry will have to adopt these practices now, as it expands available reach no matter where a team is located in the world. Wushu Studios has expanded to almost 50 people over the past year, with the team providing support work on games like Destruction AllStars and Baldur's Gate 3, as well as other projects that can't be talked about right now.
"For anyone who wasn't already doing it, it's now proven that it absolutely can work. The positives this brings for our industry are huge," McDermott said. "We used to talk about 'talent pool' in a way that felt finite — like, there's only so much talent in this area, and once everyone's got a job you can't hire anyone! Well, it's different now. We can legitimately talk about a global talent pool, where talented developers from all around the world can see our studio as a viable option without having to uproot their life."
Meanwhile, McCoy and Shiring are on the opposite side of things. As they've started their new studio, they've been able to watch the positive and negative aspects of adapting to working remotely, opting for a middle-of-the-road approach. Their focus is largely on team health, preventing burnout, seeing creativity rewarded, and aiming to grow the studio size from around 80-85 people in total. As part of this, they plan to open an office in Los Angeles later this year for anyone who wants the social aspect of sharing a physical workspace, but employees won't be mandated to use it.
"There are also recruitment benefits from not forcing employees to move to Los Angeles. There are a lot of people out there that are very willing to change jobs but are unwilling to uproot their lives and families, and previously we just missed out on those employees. Embracing a distributed workforce allows us to tap into a much larger pool of candidates," McCoy and Shiring said.
Everyone's buying everyone, but it will stop — eventually
As long as the video game industry has existed, companies have acquired other companies to strategically bolster their output. There's nothing new there. What is new is the sheer rate at which companies are being snapped up lately, with Embracer Group grabbing teams like Gearbox on what can feel like a quarterly basis and major publishers Bethesda Softworks and Codemasters purchased by Microsoft and Electronic Arts, respectively.
Are we getting to a point where independent studios will be pushed out, unable to compete as teams are snapped up to provide content left and right? Not according to McCoy and Shiring, who tell us that right now, what we're seeing is the "big players push to fill in their slate of games."
"At some point when subscriptions aren't growing as quickly as they used to, that investor premium will fade and the market will reward profit instead of subscriber revenue again, and then this acquisition cycle will cool off," they said. "Seeing everyone get out of the water right as you start to swim can be a little worrying, but we have seen that there are a lot of developers who are interested in the same things that we are, so we're happy to keep going.
Many of the acquisitions over the last couple of years have been somewhat obvious, whether it was Sony finally put a ring on its decades-long relationship with Insomniac Games in 2019, building on the success of Marvel's Spider-Man to bring the iconic developer into Sony Worldwide Studios or Nintendo acquiring Luigi's Mansion 3 developer Next Level Games. Other purchases, like Microsoft's aggressive expansion of the Xbox first-party stable, can feel at a glance more disruptive but overall, there's no reason to expect it's anything other than part of the current cycle.
"How we make games is changing and how we consume video games is evolving. We're adapting to those changes and finding new methods and partnerships to help us achieve our goals as developers, but it's breaking new ground in many ways," McDermott said. "I think it's logical that bigger, more experienced, and well-known companies are looking to bring smaller teams with cutting-edge ideas on board. It's very much a two-way street, I think. Leading an independent team of marvelously creative and talented people, I feel hopeful that these new partnerships help these talented smaller teams maintain their identity but strengthen their capabilities."
Colantonio is of a similar mind, though a bit more cautionary, pointing to how the purchasers need to be taking care of the newly acquired teams.
"Some consolidations are good and allow creative to accomplish their dreams. So I'm all up for consolidations as long as they preserve company culture, serve passion and allow for making better games. My only caveat is when consolidations are a tactical move that serves only the business people involved while crushing the creatives with paralyzing new corporate policies," Colantonio explains.
Things are changing but staying the same
The industry has been set back by the events of the last couple of years. At the same time, there are some benefits. Even as the pandemic has delayed numerous blockbusters, there are insights for new teams to glean from as they set off in crafting their own experiences. It's not just a time that plenty of veterans are embarking on regaining their creativity but a soft reset button allowing more opportunity moving forward.
All things considered, despite the differences in experience and focus across developers, there's a consistent theme that emerges from the feedback: We don't need to be worried about the entire industry being gobbled up by a tiny handful of players. New studios are popping up all the time, keeping the industry healthy both for development veterans and consumers alike.
That doesn't mean I'm eager to see entire publishers gobbled up, such as in response to ZeniMax Media being acquired by Microsoft — I've previously argued Sony should avoid such retaliatory business tactics — but as the industry has rapidly expanded over the past decade, so too is it natural for there to be a heavy buying period.
We're just in the middle of a consolidation phase. Sure, there'll be fewer publishers and large independent studios for a time, but it's that latter statement that is key: for a time. At all times, the seeds are being sown for the next generation of talent.
Get the Windows Central Newsletter
All the latest news, reviews, and guides for Windows and Xbox diehards.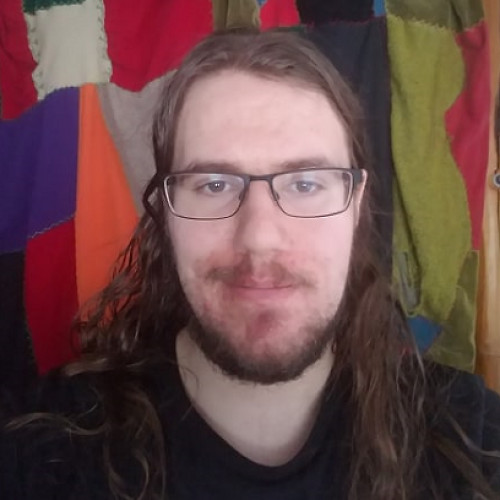 Samuel Tolbert is a freelance writer covering gaming news, previews, reviews, interviews and different aspects of the gaming industry, specifically focusing on Xbox and PC gaming on Windows Central. You can find him on Twitter @SamuelTolbert.