Facebook and Instagram apps updated with tools to help you use them less
You can set usage limits, mute notifications, and more.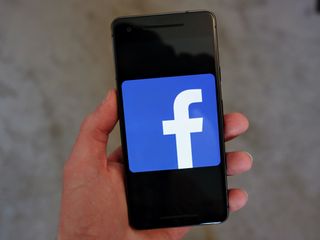 Similar to what we've seen from Google and Apple over the last couple months, Facebook just announced new tools coming to the Facebook and Instagram apps that are designed to help you use them less.
Each app is getting a new usage page that aims to make you more self-aware of how much time you're spending on them. The main page shows how much time you've spent on Facebook/Instagram over the last week, as well as your daily average for the past seven days.
Below the graph, you'll find a couple buttons to help you reduce your usage of the apps.
The first, called "Set Daily Reminder", will allow you to set a limit for how long you want to use either app during a single day. Once you hit that limit, you'll get a notification letting you know you've reached your allotted time. There's nothing stopping you from swiping this away and continuing to look at endless corgi pictures, but if you've got enough self-control, it could be the reminder you need to put the phone down and do something else with the rest of your day.
Lastly, you can also use this page to mute any and all push notifications for 15 minutes, 1 hour, 2 hours, 4 hours, or 8 hours.
In Facebook, you can access these features by going to Settings and tapping on the new "Your Time on Facebook" tab. In Instagram, go to Settings and then "Your Activity."
These tools are rolling out to both apps today and should be available for all users soon.
Windows Central Newsletter
Get the best of Windows Central in your inbox, every day!
so lucky, I don't use both instagram and Facebook.

I don't see this update on Windows 10 PC or Windows 10 Mobile. Why is this article showing these updates?
.
Do we need to be on the fast ring to see the updates?

Unsubscribe and uninstall, there you go!

Will the Windows Mobile app be updated?🙄🙄🙄
😂😂😂

Sadly we live in a society where people aren't able to exercise self-control over the time spent on social media. We really are becoming a nanny state

Why is this article here????

This article shows features that are not on the Windows 10 app. The Facebook app on Windows has not been updated since 2016 so what's the point of these now so late?