Facebook's Free Basics put on hold in India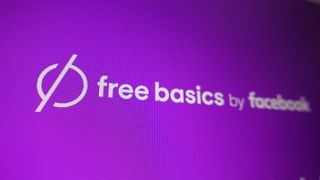 Facebook's self-serving Free Basics initiative is finally being put on hold in India after several complaints from net neutrality advocates. Reliance — Facebook's carrier partner for Free Basics — has announced that it received a notice from the country's telecom regulator TRAI (Telecom Regulatory Authority of India) to stop the service until it reaches a deliberation later this month.
From TRAI:
SaveTheInternet, a campaign to promote net neutrality in India, said that as the social network does not pay for usage charges from Free Basics, it is ultimately the users that end up paying:
TRAI is seeking comments from consumers on differential pricing by carriers, and will reveal its findings early next month. In addition, a parliamentary body is also laying out the guidelines for net neutrality in the country, which will dictate how platforms such as Free Basics function in India.
Source: Times of India
Well done! I was really waiting for this to happen.

Yeah... Facebook wants have monopoly and are rightly thwarted

Well I saw its advt. On Zee news at same time as posting the article

That ****** carrier had 2G services shutdown out of blue and killed my parent's phone lines. Had they been in the USA, people would have sued the **** out of them.

How can you sue a company for closing down a service? (Presuming you weren't paying for the non service) Companies fail, certain business units fail. Its sorta what happens in business.

They didn't give us any warning before closing the entire 2G network. They just shut it down and our phones went dead.

I believe you were in a Circle Where their 2G licenses were expiring and they couldn't get it renewed (I guess they won back only 2 of their 7 expiring licenses) But they still have their 3G network running in those circles. So I guess switching to a 3G handset may some the issues. My guess only.

Yes, He just has to buy a 3G capable phone,, nowdays even 4G smartphones are avaiable for very cheap like 6k and above. Rcom had also sent sms to their subscribers to shift to 3G.

Hwangeruk, in the US, the company probably would have been classified as an essential service and therefore subject to certain regulations - notification of service shut down certainly being one of them. Heck, even when UPS workers were about to go on strike a few years back the govt stepped in and ordered them to delay the strike because it was deemed an essential service.

Waiting for this decision. Nice TRAI. Finally you have done a wise thing.

The AIB has yet again uploaded a pro-Net Neutrality video. So many people watch them and they will get all the nonsense knowledge from the video. Gah!

Its not only just aib but almost everyone from online community expect you

Meanwhile I've got morons on Facebook sending mails to TRAI and sending requests to me to do the same.

I was going to say the same thing!

Facebook is a hypocrite, two-faced snake, they advocate for net-neutrality in USA and lobby for it as their interests are threatened But they do the opposite in India, Facebook is actively breaking net-neutrality in India and trying everything in their power to influence and lobby against net-neutrality. Facebook wants to be the only internet for new people who come online in India, the free basics is just the rebranding of internet.org fraud they pulled last year and got a lot of flak for it, so they put on a new marketing spin on it.

Net neutrality if taken like the foss jihadists interpret it will kill the internet.

Okay! This means no more annoying Notifications on facebook or even more (??)

Very good decision by TRAI!!!! Though it would have been much better if Free Basics was banned entirely.

This sucks! A billion people will again be disconnected... I think net neutrality shouldn't be a topic to discuss in India, what's the point if over 80% people can't access internet? In developed countries net neutrality seems legitimate...

Its not just about net neutrality its also about differentiate price for internet use and the people you are talking about don't know reading or have phones with net,if they make it count they have to give away free video streaming to people as TRAI suggested. Do your research completely. I only have problem with differentiated internet service.

Can someone do an ELI5 for me on why this is bad? Everything I read about it seems very reasonable and I question why there is so much outrage.

Internet.org are not supplying internet to any far off villagers, they have just partnered with a Big Telecom company/carrier to provide free access to some websites, it is just a facade to get massive population hooked on to their services and websites. It is just a net neutrality violating commercial deal masquerading as social service to fool people in which they failed!! Facebook wants to be the only internet for new people who come online in India, the "free basics" is just the rebranding of internet.org fraud they pulled last year and got a lot of flak for it, so they put on a new marketing spin on it.

The licence of the current network operators should be cancelled, a new law about net neutrality should be introduced into our constitution and then fresh biddings should be carried out. This is the only way to protect internet in our country and to set an example for the whole world.

well..well done Posted via the Windows Central App for Android
Windows Central Newsletter
Thank you for signing up to Windows Central. You will receive a verification email shortly.
There was a problem. Please refresh the page and try again.