Feeding America moving from Blackberry to Windows Phone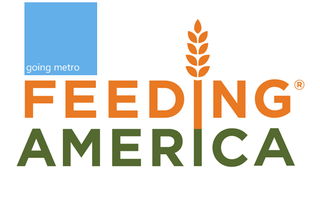 America's leading domestic hunger-relief charity Feeding America has ditched Blackberry support and is on its way to Windows Phone. The organization already makes use of Microsoft products including Office 2010 and Lync Server 2010, so the move makes sense with further integration possible while mobile. The Lync Windows Phone app and Office Hub are good examples of this.
The move not only connects already utilised services, but the charity also calculated that savings could be found with the avoidance of costly annual server maintenance expenses. The cost reductions also hit devices with a 24% price drop per Windows Phone, with each smartphone improving access to information and services that employees rely on for productivity.
Kevin Lutz, vice president of Technology at Feeding America, had the following to comment on the Windows Phone adoption:
A feel good Tuesday story. Check out the press release after the break.
Source: Microsoft (opens in new tab); thanks Morris for the tip!
CHICAGO — May 15, 2012 — Feeding America, the nation's leading domestic hunger-relief charity, left its support of Blackberry devices in favor of Windows Phone. The move strengthens Feeding America's capabilities as it complements the organization's use of other Microsoft solutions including Microsoft Office 2010 and Microsoft Lync Server 2010.
In an effort to be fiscally responsible, Feeding America conducted a review of its former Blackberry environment and explored other wireless devices, including Android, iPhone and Windows Phone. By migrating from Blackberry to Windows Phone, the company discovered it could avoid costly annual server maintenance expenses. In addition, the organization's move has resulted in several benefits, including a 24 percent reduction in cost per device and improved access to the information and IT services that employees rely on to collaborate and be productive.
"Windows Phone provides a level of integration with Microsoft Exchange Server 2010, Microsoft SharePoint Server 2007 and Lync Server 2010 that are not available with the iPhone, iPad or Android," said Kevin Lutz, vice president of Technology at Feeding America.
Feeding America was particularly satisfied with the ease of interoperation between Windows Phone and its existing Microsoft products. It was also impressed with the excellent end-user experience, which was seamless, coherent and familiar across all Microsoft products and services.
"With Office Mobile built into Windows Phone, employees were able to be immediately productive," said Andy Isztok, director of Service Delivery at Feeding America. "The Office Hub in Windows Phone is great for quickly getting to PowerPoint presentations, Word documents and Excel spreadsheets — regardless of whether they're stored on your phone or in the cloud on Windows Live SkyDrive. More and more employees are also discovering Microsoft OneNote Mobile; they love how it uses Windows Live to give them access to their OneNote notebooks on their phones, on their PCs and on the Web."
With its mobile devices budget in better order, Feeding America is able to remain focused on its mission to feed America's hungry through a nationwide network of more than 200 member food banks, which serve all 50 states, the District of Columbia and Puerto Rico. Through its member food banks, Feeding America is able to distribute more than 3 billion pounds of food and grocery products each year.
Windows Central Newsletter
Get the best of Windows Central in in your inbox, every day!
Rich Edmonds was formerly a Senior Editor of PC hardware at Windows Central, covering everything related to PC components and NAS. He's been involved in technology for more than a decade and knows a thing or two about the magic inside a PC chassis. You can follow him on Twitter at @RichEdmonds.
The first of many perhaps?

While I'm happy to hear stories such as this one, this is no more than a PR move. The problem with such moves, it doesn't feel genuine.
I would prefer if the adoption was more naturally done and not followed by a huge PR etc or the need for Microsoft to encourage it. This is why Microsoft have mindshare problems, because people feel companies are forcing the choice on them. Granted, this is a widely practiced method on the industry and I certainly understand that other companies do it too.
However, I am happy of any adoption of Windows Phone :)

Ninja companies have been waiting for MSFT to do something like this for a long time,the only reason people/companies switched to other platform is because MSFT was slacking for a long time..
Its time to get back what they use own... AGGRESSIVE,BULLY,FORCEFULNESS ARE THE KEY TO WP SUCCESS...

Its not a "move", they clearly stated the integration of Office, Sharepoint were big factors for them. Lync is available as an app elsewhere but no other platform gives them the former products. Add on to that the cost savings of ditching BB servers and going with either in-house exchange or Office 365 and the benefits are clear.
The fact that this was announced doesnt make it any less relevant that WP was chosen as the best choice for this business and more to do with the fact that WP needs as much positive publicity as it can get.

I certainly agree with your opinion and I feel your comment brings up good points as well. However, I just found it difficult enough to hear them talk about the "Office hub" and Skydrive integration without coming off too PRish.
Please keep in mind that I am not saying this is a bad move, just too-good-to-be-true-type-adoption. On the other hand, if the guy would have said "Windows Mobile" they'd be lambasted enough to Kingdom come!
So yes, I am happy of the turn about of Windows Phone adoption! There is no doubt about that :)

Always an aguafiestas in every article like this. lárguese malcreyente!

Si me vas a insultar, mejor hazlo apropiadamente y no te escondas atrás por medio de escribirlo en Español. Anyways, regardless I stated I was happy with what we have. I ain't trolling anyone or anything. My opinion was concise and to the point. I'd rather have people take down argument with proper points than someone whine about trolling when I'm far from that. Thank you a have good day Fantasma!

Then why not just say you were happy.

I suppose you didn't read my comment fully then. I guess you read the first sentence and decided to "troll" me instead. Nice try buddy. Here's a tip: TRY ABOUT THE LAST LINE OF MY COMMENT.... There! Is it capped sized enough for you? Thanks for playing and come again!

@Ninja: I don't see where it indicates that Microsoft was involved in any way so how do you see it as a PR move? just because they use Microsoft Enterprise products?

The article has a PR attached. I never claimed that Microsoft was involved themselves. But it feels like the quotes of the VP of Tech for Feeding America sounded too PR-ish. Like: "With Office Mobile built into the Windows Phone, employees were able to be immediately productive". Here's another one (from another exec): The Office Hub in Windows Phone is great for quickly getting to Power Point, Word documents and Excel spreadsheets -- regardless of whether they're stored on your phone or in the cloud on Windows Live Skydrive..." I don't know, I might be in the minority but what I meant was like these people are given bonuses for every mention of a Microsoft product.. Again, I might be alone in this, and for that I apologize to anyone who may not agree with it.

Excellent more WP users :D....

And so the great things begin.

And from my own experience, I show friends and family my phone and they are interested. So things like this could lead to additional interested outside the workplace!

And as time goes by the snobbish mentality people have will wane. People will have to realize its a great platform. Maybe it doesn't suit everyone give credit where credit is due. Nice story. :)

Grammar fail big time. You get the idea... Haha

Congratulations to Feeding America. I bet they are gonna like it.
If my wife can like this phone.. all can. :D

Windows Central Newsletter
Thank you for signing up to Windows Central. You will receive a verification email shortly.
There was a problem. Please refresh the page and try again.