Foundbite updated with redesigned feed, introduces Foundbite Pioneer and more in latest update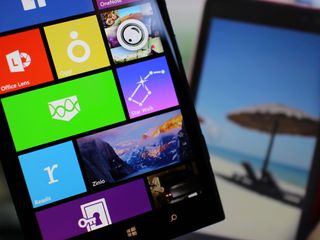 We're big fans of Foundbite. It's an exclusive app on Windows Phone that allows users to mesh sounds with their images. We also like that developer James Mundy (@MendzappJames) keeps the updates flowing. Today we're looking at a new version of Foundbite on Windows Phone. Let's check it out.
The last big update for Foundbite came in mid-January. That one brought push notifications, commenting and much more. Head into the Windows Phone Store and today you'll find version 1.5 of Foundbite. What's new? A ton of awesome stuff like a redesign and more. Here's the full changelog:
Now saves photos to your camera roll automatically once you take them in the app.
Redesigned feed with more focus on the images.
Redesigned viewing page.
You can now view foundbites full screen before you upload them to the service.
The ability to take more than one photo along with sound is back now the bugs have been ironed out.
Various bug fixes and tweaks.
We're digging the changes in this new version of Foundbite. The main feed especially looks better. You'll find that the focus has indeed shifted to the images themselves. In the old version you had profile images and information between the various foundbites. Now that content is overlaid onto the foundbites themselves as you scroll. Those design changes carry over to the viewing page when you want to focus on an image and get more info about it, view its location or comment. We like it.
There's also a new feature introduced in this version called Foundbite Pioneer. It's a pro subscription service that gives you extra features. You can get an extended profile with a bio and links to your other social networks. You also have the ability to capture longer sounds and higher quality images. More features will come to those who sign up to be Foundbite Pioneers including photo editing, automatic backup of images and sound over OneDrive and much more. Foundbite Pioneer is $2.99 per year.
Speaking of feature updates. The team at Foundbite has informed us that there is a new Windows Phone 8.1 version in development that will give users the ability to edit audio and more. We'll let you know when that comes out.
We're digging the changes made to Foundbite. We're also happy to see the Foundbite team find a revenue model that isn't ad-based. Like Foundbite and want more features? Then become a Foundbite Pioneer. Happy with Foundbite as is? Nothing changes, even though the free version itself just got better.
Download Foundbite for free from the Windows Phone Store.
Going to download once I can put apps on SD card.

+720 Im waiting for that only so that I can download apps

Nice app didnt knew about it..

You know what he meant..stop being a tool

Hey about the preview for developers article,i dunno why im not being able to comment so im commenting here,.can some one please tell me whether i can shift apps to sd card if i install the update.Please help i know its a silly question but plzz

Not sure why you can't comment there...but..forums. I'll even link you - http://forums.wpcentral.com/preview-developers/ :)

Thanks Sam but do you have any idea to what i asked? I mean it in a good way

Dude. He was being nice and telling you that you're off-topic and that this is not the place to ask.

I've used Foundbite since beta and I love the growth. I don't find uses every day, but I'm going to start finding more!! Great update!

Me a pioneer now. Whoop whoop!

I missed the way you can take multiple pictures WHILE recording the sound
Windows Central Newsletter
Get the best of Windows Central in in your inbox, every day!
Thank you for signing up to Windows Central. You will receive a verification email shortly.
There was a problem. Please refresh the page and try again.