Fraud case dropped by angry Nokia shareholder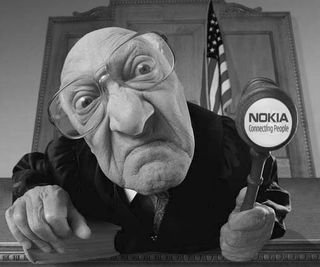 An angry shareholder has dropped a class-action suit that he filed back in May accusing Nokia of fraud. Robert Chmielinski, a Nokia investor, had claimed that Nokia spokespeople, including CEO Stephen Elop, knowingly made false statements about how its Lumia line of Windows Phones would boost their position in the global mobile phone market. The suit was based declining stock prices.
It claimed that:
At the time, Nokia issued a statement acknowledging the suit, but dismissing the allegations as "without merit." Today the Finnish manufacturer followed up with another brief statement:
It's unlikely that the fraud case would have had any legs anyway, but this is good news for Nokia, who have bigger fish to fry. They are in the midst of patent infringement suits with RIM, HTC and Viewsonic in the U.S. and Germany, all of which could be bigs wins for them.
Source: Nokia; Via: WPCentras Thanks for the tip, Arvydasg.93!
Windows Central Newsletter
Get the best of Windows Central in your inbox, every day!
And the next waste of time biggings in 3, 2, 1...

Of course since the stock is going up.

It's so funny to see what analysts think of how Nokia will do when they don't know anything about the product.

Take advantage of it. Wall st is full of geniuses, but stuffed to the gills with lemmings. Sometime they unfortunately have enough to direct a companies fate, but usually not. In this case, Wall St has made Nokia an incredible buy.

This kind of suit is always coerced or motivated by the all greedy unetical lqwyers. Since there is no chance of winning, they just dropped the suit.

I'm sick of hearing about all this litigation. Everybody wants to sue everybody.

Welcome to the mentality of USA

In the corporate sector that mentality extends to the world.

Last sentence, is it "bigs" or "big?"

Roberts attorney advised to withdraw prob due to no written statement of Elop promising improvements. Also Elop never mentioned the time frame of improvement. It could take years for what we know.

That was still going on? Really?