Fresh Paint 8.1 beta available, sync your artwork across SkyDrive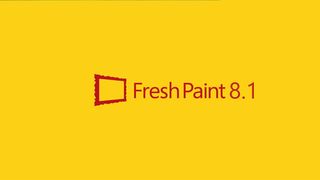 Fresh Paint has been one of our favorite apps since it launched on Windows 8. We were double stoked when it landed on Windows Phone last week, allowing us to take our poor drawing and painting skills anywhere. If you're running the preview of Windows 8.1 and like Fresh Paint, you'll want to check out this beta for Fresh Paint on 8.1. Details after the break.
Fresh Paint features realistic artistic experience on digital screens. You can create custom color mixes and use them with all the realistic brushes and painting mediums. Fresh Paint 8.1 adds some features to the Windows side of things that we can't wait to see implement for everyone. These are some of the changes we noticed while briefly playing with the app today. If you find anything else new be sure to share with us below!
Save your Fresh Paint Artworks to SkyDrive
Pin paintings to Start
Set paintings as Lockscreen
New painting from image
Inspire me (listed as coming soon)
Fresh Paint shows up as option to open and edit photos in throughout Windows
By far the coolest addition (even though we couldn't get it to work yet), is the ability to save your Fresh Paint Artwork to SkyDrive. Once you do that you'll, presumably, be able to edit and access your artwork from any device running future versions of Fresh Paint. It's not hard to imagine an update for the Windows Phone version that allows you to continue tweaking and editing your paintings once you leave your PC.
Other small changes won't alter how you use the app, but do make the overall experience nicer. From within the app you can pin paintings to the Start screen or set them as your Lockscreen image on Windows 8.
There's also a section called "Inspire me" listed as coming soon, any guesses on what that could be? If we had to guess it might be a section where you can browse top creations from people in the Fresh Paint community. The best art gets highlighted or voted to the top. We'll see once it's available.
What's new with the actual creation experience? Nothing that we can visually see as groundbreaking, but we did notice some new brushes and the layout is slightly different for all your tools. We'll have to see if the Fresh Paint team has any new algorithms powering the actual brushes on the canvas.
You can grab Fresh Paint 8.1 by following this link to the Windows Store. For me it wasn't working earlier, but I was able to type in "Fresh Paint 8.1" in the Store to find it. Don't forget you'll need Windows 8.1. for this and it currently doesn't support devices with an ARM processor. Notice anything else new or different about the app? Sound off below!
Thanks for the tip Mark T!
Get the Windows Central Newsletter
All the latest news, reviews, and guides for Windows and Xbox diehards.