E3 2013 Re-Cap: The future of Microsoft's Xbox console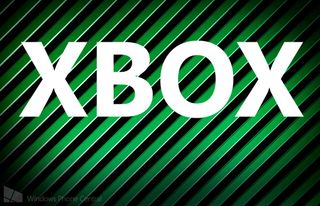 With the Xbox media briefing the 2013 E3 conference is in full swing. This morning we saw Microsoft reveal its launch lineup for the Xbox One, new features coming to Xbox Live, and more. Full recap after the break.
Xbox 360 isn't dead yet
While 95% of the Xbox media briefing was focused on the future, there was a small portion at the beginning dedicated to the Xbox that is currently in your living room – the Xbox 360. In fact, Microsoft surprised everyone by announcing a new, smaller version of the Xbox 360 that is available starting today. This slimmer Xbox 360 features a hardware design that's similar to the Xbox One with duo-tone liquid black. Microsoft is still committed to supporting the console and expects hundreds of new games over the new few years. Pricing is the exact same too, with $199 being the price for the 4GB version and $299 for the 250GB edition or 4GB Kinect bundle. Anybody picking up this new Xbox 360?
Xbox Live gets even better and has new perks for Gold members
Microsoft is going to make your Xbox Live Gold subscription even better. Like the Sony PlayStation Plus, Xbox Live Gold members can look forward to two free games a month. The first in that lineup are Assassin's Creed 2 and Halo 3. You can also look forward to a game that is coming to consoles for the first time – World of Tanks. This fun game comes from the PC world and is an online multiplayer game that pits players against one another in tanks.
Microsoft is also making some drastic (and needed) changes to Xbox Live as a whole. Some of the big changes include:
Payment support for local currency (no more Microsoft points)
Unlimited friends list
Twitch.TV streaming
Upload studio
Improved SmartGlass experience
Xbox Live Gold sharing
Microsoft is dropping their loathed Points system on Xbox Live. You can now purchase games with your regions local currency – Dollars or Euros, it won't matter. Your limit of 100 friends on Xbox Live has been dropped in order to allow you as many friends as you want. No word on any sort of management system, but we'll find out this week if you can group friends and set different privacy settings.
A new feature of the Xbox One and Xbox Live is Upload Studio. It's a feature that allows your Xbox One to automatically save the last few moments of gameplay and allow you to edit it for sharing on various social networks. Speaking of social networks, Twitch.TV is working with Microsoft and allowing games to be streamed to the popular gaming service. It should help fans and players in the professional gaming scene to easily interact.
A move that will make Xbox Live Gold even more appealing is the ability to share. Up to 10 family members can get the perks of one Xbox Live Gold member. For example you could have Xbox Live Gold and your sister with a Silver account could still access Netflix and HBO GO.
Games, games, and some more games
Microsoft stressed that E3 would be about games and they weren't kidding. We've got a full lineup of exclusive titles coming to the Xbox One at launch and in the year ahead. Here's a big list of games that we're announced this morning and coming to an Xbox One near you. It's a mix of games coming right at launch and others that won't be available until 2014 – like Halo 5. A few aren't necessarily exclusive to the Xbox One, but will have exclusive content coming first to the Xbox ecosystem - like the Second Assault DLC in Battlefield 4.
Metal Gear Solid: The Phantom Pain
Ryse: Son of Rome
Forza 5
Kinect Sports Rivals
Project Spark
D4
Killer Instinct
Minecraft
Sunset Overdrive
Crimson Dragon
Battlefield 4
Dead Rising 3
Below
Halo 5
Titanfall
We'll be doing a full story on the launch titles later today and get hands on with them over the next few days at E3. Sound off below on which games you're most looking forward to playing. And maybe the games you really want us to get a hands on.
The future of Xbox
The Xbox One will launch this November in 21 countries. It is priced at $499 in the United States, but don't forget that includes the Xbox One console and a Kinect sensor. Something that clearly adds to the price of $499 at launch vs. the $399 for the Xbox 360 in 2005. You can reserve your special "Edition One" version of the Xbox One today.
While most gaming journalist, hardcore and casual gamers have been waiting for the end of E3 to make the final call on the Xbox One I'm not so sure. We have a better picture of Microsoft vision for the future of your living room and gaming. But I don't think we have the full picture, that's something that should become even clearer after Build in two weeks. That's where smaller, independent developers can learn about their future making games and experiences for three screens and a cloud.
What they learn at Build will impact gamers as we start the next generation console wars.
Windows Central Newsletter
Get the best of Windows Central in in your inbox, every day!
What no free multiplayer or messaging?

Online Multiplayer isn't free, it isn't now and they will still have messaging.

Online mutliplayer isn't free on the PlayStation 4....so?

really ? i always thought it was free

Not anymore on the PS4, it's not.

I'm sorry that this is off subject, but I'm still pissed off about the stolen design concept that iOS7 is.. I can't let it go!

Did you notice it was stolen on IOS 7. WP started at 7.

Wow!.. I like your style...

Watch Sony turn PS+ into the only online membership.

I think the sharing of 1 live account is killer!

You can still get Fable 3 on Xbox 360 for free right now.

I didn't know this. Thanks. I just downloaded it.

Agreed! I have 2 siblings each with our own accounts, that is great news!

I'm super excited for this console! Can't wait for titanfall, I'm also interested in project spark! November can't get here soon enough

Yes, Titanfall all the way!!

I can't get excited for this. In all, it's a DRM infested, locked down, very consumer unfriendly product, with serious privacy/government spy-ware issues to boot.

Do you have any piece of technology in your house? You should be afraid, government might see your comment here...

Maybe you have no problem with an always on, always recording camera, in the middle of your living room, gathering data on you.
And get to pay Microsoft $500 for that privilege. Deal breaker for me though.

Do your research before you cast something out. The that fact that it is not always on has been reiterated all over the web.
I guess your troll hands just cant quite manipulate tom foil into a hat

You obviously have no idea what you are talking about. So I wouldn't worry about anyone trying to spy on you, they realize its useless within the first 5 minutes.

Stop with the libertarian freakishly paranoid trolling....

Although I agree with the fact that this guy is paranoid, how is that being libertarian?

Where did you get the idea that it is always recording? If it did that, the file size would be substantial. If they tried to transmit that, there are enough people that monitor their internet connections that they would notice that. You seem to think that the Microsoft cares what happens in your living room. No one cares what happens in your living room and no one would be interested in monitoring it.

Sorry i think you did a typo, you wrote microsoft instead of google ;)

Other than spying, the inability to swap games with friends (more than once), or buying a used game for $5 (I have many of those) really blows.

Just like your laptop there are controls in place to keep it from recording, and just so you know most cameras and recorders don't work at low wattage! NOBODY is spying on you in your drawers fapping to Chris bosh!

and do you think PS4 wont haver any drm? lol you are really dreaming....

and please Mr. tin foil hat person sell your phone and your laptop because it has a web cam... everyone is spying you right now!
maybe you forgot to bring your brain and intelligence when you signed in to WPcentral. but please stop talkingt stuff you clearly dont know what you are talking about.


Oh no! Don't drink your water...Oh, and the CIA is hiding in a secret bunker in your backyard...People need to just live life.

Twitch support is an awesome addition

I knoww!!
its a great thing for Xbox One users! now you dont need a capture card if you dont want, now you dont need to have your computer on to stream, or you dont have to wait your time setting up crappy xsplit (and spend money on it) beta and beta after beta which gets worse. or the "not so easy" obs, also you dont need to spend money if your computer doesnt support the resolution you want to stream and then you have to upgrade your computer.
so yeah it sounds good to me! but of course some people will say its not good enough... oh well some even said twitch is all about "girls showing boobs" (obviously people not knowing what they talk about) but Twitch sounds really really good! for both Microsoft and Twitch team! more power to Xbox One and more money to twitch team :P

I bet a Apple makes a console called the iBox, and say that the invented gaming...

lol. That's awesome. I concur sir. Apple is not "the most innovative company" they are just good at making existing technology outrageously popular somehow.

I think MS needs to learn a lesson from Apple about boasting..

They started a religion. A bunch of morons blindly giving their money to ios gods.

They added 12 completely free games. And the ability to not have to purchase gild accounts for everyone in your house. Sounds good to me. I'm looking forward to Titanfall and Ryse looks interesting. Killer Instinct could be some nostalgic fun.

Sam, i know this is a silly request but if you get a chance to play Halo:SA, can you video the experience?? It would be greatly appreciated.

You got it bro! Already planning on it :)

MS did a lot right at E3! They've got me more and more interested in the Xbox One.

So it's not backwards compatible, but they'll throw in Halo 3

The free Halo 3 game is just for Xbox 360.

Ah okay. Thanks! I rather skimmed over the Xbox360 revamp stuff.

I soiled myself multiple times after seeing Killer Instinct. I and many others have been waiting for a new game for a very, very long time.

$499 is tough for me to swallow

Then chew first. But seriously, it's not too unreasonable for Microsoft to ask $399. You're basically getting a next-gen Xbox with a next-gen Kinect.

My kinect is in the closet as we speak. i have no use for it nor do i want the ne w improved one.

This is not the same kinect doe. This kinect can potentially change the way a game is played. Read this article and you will see what I mean. ITS THE FUTURE!!! http://www.wpcentral.com/comment/reply/16590/421677


I know its sounds bad, but start saving now and you'll be happy when you get. I know I will.

Its even worse in the UK, £429. As a comparison PS4 will be £349 and wont have stupid restrictions or used game rules.

Will the changes to Xbox live be available to 360 users?

I think the 360 is getting the new ui only.

I think they confirmed the friends list will also be expanded to 1000 as well (so people can jump between the 2 systems as without that you couldn't go back to a 360)

if it wasn't for Killer Instinct, I would have considered waiting to purchase the XB1.

The One brought core gaming back to Xbox. This E3 was legendary for Microsoft and its fans.

Waah! I want Killer Instinct on my PS3!

Don't be sad, you can watch us play on TwitchTV.

I ordered my on Amazon...woot...can't wait!

Me too. Virtual high five from Europe!

Virtual high five back...lol!

Killer what? Thankfully you didn't write Killer insect.

Hopefully the preorders don't run out yet! Got build up, should be there in August!

Just preorder anyway, MS and Amazon don't charge you until it ships!


Gonna get one. So excited

I'm kinda surprised that GTA V isn't launching on XB1. I'm guessing development started too early? You'd think MS would have thrown a little cash at RS to make it happen. It probably would probably result in 5x's more console sales at launch

GTA is sure to sell, and there is already a huge install base for current gen.

It'll be interesting if consumers resonate with the "but it comes with everything" price justification. People didn't really buy it with the PS3 "but it plays blu-ray and has bigger HD and free PSN access" arguments.

That popped into my head as well.

when are these free games going to be available for us?

You can download Fable 3 for free right now tho. Checkitout.

My wife just preordered me an Xbox one as an early fathers day present! Did I mention my wife freaking rocks?!

Can two guys wife the same wife? She sounds awesome! P.S. Just kidding about wifing your wife. But tell her she's wife of the year! And I need a wife that wifes like your wife!

You've definitely got a keeper there! Take good care of her!

An Xbox One or an unlocked Lumia 925... I wish I earned double!!!

I personally can't wait. I don't get most of the paranoia being spread. I mean seriously, do majority of gamers ever disconnect their current consoles? Not only that, you have to take a risk and create demand for providers to do something about delivering it to you. They used to say the same about the first Xbox and 360. That broadband was too risky, but it paid off and has been the driving force behind suppliers providing these services. Cloud computing is the next evolutionary step, even Sony knows this. So for me, Microsoft is headed in the right direction. And I don't care about DRM. Many developers have had to close their doors because of the used games market. I'm pretty sure smaller companies wouldn't have mind a kick back from gamestop, best buy, and etc. We have to support the developers if we want our hobby to survive and stay diverse. It is a business too. Anyways, that was my rant. So excited about Xbox One, and I'll eventually get a ps4 down the line. But Xbox One is a day one purchase for me; will preorder as soon as I can. Game on people!!!!

Well said. I don't understand all this doom and gloom either. I'm only interested in the Xbox One as I want an integrated system with my TV, amp etc. Kinect will be great for my kids too. So for $100 you are paying for superior media functionality and Kinect integrated games that will get even better as all systems will come with it. And come on, saying "Xbox on" or "Xbox watch TV" is just too cool!

There are just waaaay too many people that love a bad news story about Microsoft. Not helped at all by the fact that most of the press are Apple fanboys.

It has no future. Too expensive, stupid restrictions. Well done Ballmer, another screw up for the collection.

I'm certainly not going to tear down anyone for being excited about Xbox Neo (my name for it), but I didn't appreciate MSoft's message nor their ham-handed delivery of it. I've always been an Xbox guy, but it's looking more and more like a PS4 for me. But we can all still be friends!

I got a 360 since 6 years now but I will buy a PS4 without hesitating. I don't want a fucking media center that will serve for shit in Europe anyway and get limitated in the gaming field (DRM, etc.) for a 100 € more !
Way to go Microsoft...if that's how you reward people who trusted you when it wasn't as easy as today, I'll have no remorse to leave your One for dead, as it will aynyway, seeing how the gamer communities all made up their mind for the PS4...

One very important thing needs clairified. Please, someone with da connects confirm one way or another if the Xbox One can play 3D Blu-Ray disc.

I can confirm that it supports 3d gaming and movies, also has 4k support

http://www.theverge.com/2013/5/23/4359788/xbox-one-3d-4k-content-support

The problem is that since you and many have either have always had internet or at least reliable internet but we don't realize that not everyone does I really wonder in the us how many people are with out internet that's the main problem it probably isn't even the price involve just the fact in there location there's no internet available!

To me its simple what MS will do, the next opportunity they will release a version without the kinnect and price it the same or slightly lower than the PS4, they will also deal with the other sticking points as well. Both dont care about profit in the initial 2 years as long as they get enough people and interest compared to the competition. Its not too late...yet.

Anyways, I have a lumia 920, windows 8 enterprise, surface pro 2 (when its out) and want music, films etc accross all devices and decided that XBOX is the way forward for seamless integration (when it works lol) I had everything iOS, crap for work, then android..crap for work...MS IS the way forward, they need to sort thier quaity control out tho.

Kinect is not an option now. It's going to be in every retail box.

FYI - I called the MS Store to pre-order, they will not charge your card until the console actually ships in late November. So $0 up front ;-)

I guess the same rule applies for the online store as well; i.e.

http://www.microsoftstore.com/store/msusa/en_US/DisplayHelpOrdersShippingPage/#preOrders


dont know if everyone know but the 10 family members can be any friend you have anywhere in the world so you can link all your friends games and you get access to their games just like that. that is like much easier and better than how it was before XD AWESOME!
Windows Central Newsletter
Thank you for signing up to Windows Central. You will receive a verification email shortly.
There was a problem. Please refresh the page and try again.