Destiny 2: Farm this Wendigo GL3 DPS god roll for Lightfall now
There's a good chance Heavy Grenade Launchers will become meta, and this one is phenomenal.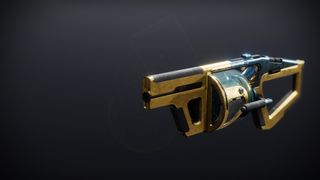 (Image credit: Light.gg)
What you need to know
Destiny 2's Heavy Grenade Launchers are getting a 20% damage buff against Champions and bosses in the Lightfall expansion, potentially making them a top choice in the PvE endgame meta.
Ahead of Lightfall's launch, you can get the Wendigo GL3, a fantastic Heavy Grenade Launcher, by farming the Warden of Nothing Nightfall strike. Guaranteed drops come from Grandmaster difficulty.
The god roll to keep an eye out for is Spike Grenades with Auto-Loading Holster/Field Prep/Clown Cartridge and Explosive Light.
An alternative roll worth keeping is Spike Grenades, Auto-Loading Holster, and Cascade Point.
---
Destiny 2's newest expansion, Lightfall, is just under a week away. The DLC is slated to launch on February 28, and when it does, a huge number of changes are coming to Bungie's space fantasy looter shooter. One of the biggest tweaks from a sandbox perspective is a massive 20% damage buff to Heavy Grenade Launchers against Champions, minibosses, vehicles, and bosses, which could propel these oft-ignored weapons straight into Destiny 2's DPS metagame. Heavy Grenade Launchers are also receiving improved projectile collision and a slightly larger blast radius, which will make it easier to successfully land hits with them.
Since Heavy Grenade Launchers haven't been viable for several years now, most players probably don't have any good ones to use when Destiny 2: Lightfall arrives. Thankfully, though, there's a fantastic one available from now until the expansion's launch: the Wendigo GL3, a weapon from 2019 that's been reintroduced with new perks.
To get the Wendigo, you'll need to complete Warden of Nothing Nightfall strikes. Note that it only has a chance to drop on lower difficulties, but is guaranteed to drop on Grandmaster difficulty as long as you get a Platinum rating by killing every Champion enemy. Therefore, we strongly recommend farming the Grandmaster version of the strike, especially since doing so will also give you Adept versions of the Wendigo that have slightly better stats and compatibility with Adept mods that are more effective than regular ones.
Regardless of whether you plan to farm regular Wendigos or Adept ones, the god roll you should be on the lookout for is Spike Grenades with Auto-Loading Holster/Field Prep/Clown Cartridge and Explosive Light. Spike Grenades directly improve your damage with direct hits, while Auto-Loading Holster, Field Prep, and Clown Cartridge are all strong column three perks that improve uptime or make reloading more efficient and convenient. Explosive Light, meanwhile, stands out in column four as the best damage perk, as it enhances the weapon's damage by up to 52% if you've collected Orbs of Power before firing it (this is very easy to do between weapon kills and the use of Supers like Well of Radiance).
Another interesting DPS roll that's worth saving is Spike Grenades, Auto-Loading Holster, and Cascade Point. Cascade Point significantly increases your firing speed for 2.5 seconds when you swap to the launcher after landing sustained critical hits with another weapon, which may pair nicely with precision-based special weapons like Arbalest or Sniper Rifles. You could then switch back to your sniper after Cascade Point wears off and allow Auto-Loading Holster to reload Wendigo, continuing the back-and-forth cycle.
Make sure you grind out at least one of these rolls (ideally both) before the DLC goes live, as there's a good chance that Wendigo will be a top-tier DPS weapon for Lightfall's Day 1 raid and other types of Destiny 2 endgame PvE content. Luckily, Warden of Nothing is a pretty easy Grandmaster Nightfall strike, so farming it shouldn't be an issue for most players. Even though it has 20 Champions (nine Barriers, four Overloads, and seven Unstoppables), you're given plenty of time and cover to take care of them. Additionally, the only shields you have to worry about are Void ones, so your fireteam should have no issue putting together a loadout. Lastly, since the strike has a Solar burn, make sure you equip Solar heavy weapons like Gjallarhorn, Hezen Vengeance, or Cataclysmic to quickly kill the boss at the end of the mission before the fight with it even begins.
Destiny 2: Lightfall is slated to arrive on February 28 on Xbox Series X|S, Xbox One consoles, Windows PCs, and PlayStation systems. The DLC costs $50 and takes them to Neptune and the city of Neomuna, where they'll face off against Emperor Calus and his powerful Shadow Legion. Ahead of its launch, check out our Destiny 2 Lightfall prep guide for an overview of the best ways to get ready for the expansion.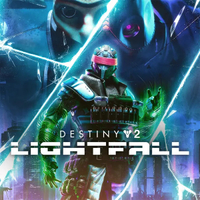 Destiny 2: Lightfall
The upcoming Lightfall expansion takes players to the neon-soaked city of Neomuna on Neptune and pits them against the fearsome Shadow Legion — all while the threat of Darkness pyramids, The Witness, and his new disciple Emperor Calus looms overhead.
Get the Windows Central Newsletter
All the latest news, reviews, and guides for Windows and Xbox diehards.
Brendan Lowry is a Windows Central writer and Oakland University graduate with a burning passion for video games, of which he's been an avid fan since childhood. You'll find him doing reviews, editorials, and general coverage on everything Xbox and PC. Follow him on Twitter.