Dragon Age: Dreadwolf's RPG progression system will be just as experimental as past games
A new skill tree system with a "detailed stats page" are in the works for Dragon Age: Dreadwolf.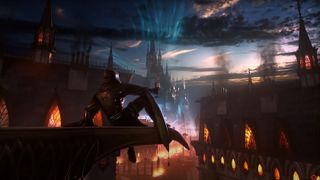 (Image credit: Windows Central)
What you need to know
BioWare published a new blog with information about Dragon Age: Dreadwolf's RPG progression and skill tree system development.
Previous Dragon Age games have all featured experimental and unique skill tree systems and the same will be the case for Dreadwolf.
The game is expected to release by sometime in 2024 or later.
Today, BioWare published a community update via its blog (opens in new tab) that explains how the Dragon Age: Dreadwolf design team comes up with its skill tree systems, refines them, and then implements them. This video game series has always offered unique and experimental RPG progression systems from one game to the next and according to the post, the same will be true for Dreadwolf.
As stated in the blog, Dreadwolf's design team understands the importance of skill trees and the custom player progression they provide. "A key belief on the team is that when a player invests a skill point, it should have a clear, tangible effect on the game, such as an ability or impactful perk." But the designers also understand that there's a delicate balance between providing plenty of options and overwhelming the player.
As Dreadwolf UX Designer, Bruno Porrio states, "it was very important to us that the fantasy of playing a certain class and the customization options would come across clearly and at a glance without overwhelming the player. It was key to our team to take something that is usually complex and make it accessible and simple to read." But in order for the design team to make sure that their systems work as intended a lot of work and refinement must be put in.
To start things off, the System Designers come up with what they want the skill tree and progression systems to feel like. They also point out aspects that they do not want the systems to have. Once a clear idea is put together, it's time to start building. This involves System Designers creating a framework with input from UX Designers. As System Designer, Luke Barrett anecdotally shares, he built an early prototype for these progression systems in Excel since, as he notes, "Designers aren't programmers!"
Once the overall concept has been established, it's time for the UX Designers to come at the feature with a "player-experience perspective" in order to determine any issues, create mockups, and gather feedback. This part of the process takes "multiple rounds of iteration and validation" until the team feels good about the final design.
After that long process, it's up to the Technical UX Designers to "help bridge the gap between the UX designers, programmers, and artists as UI (user interface)," as Technical Designer Kelsey Wicentowich explains. But the process is far from over at this point. Wicentowich goes on to state that the tweaking process doesn't stop once a functioning feature is put into the game. "It's at this point that we can truly start to evaluate how it feels and how it reads to a player... Designs change and iteration continues until we find the right balance between the designer's vision and the player experience."
Developing video games is a long process that takes a lot of creative thinking, trial, error, and refinement to perfect. It's always interesting to get insights into how a particular game is coming along. Since Dragon Age is known for its unique progression systems and skill trees it's satisfying to hear that the people at BioWare are working so hard to make something amazing.
The BioWare blog post ended by stating, "from features like the Detailed Stats page that cater to RPG enthusiasts to hand-crafted locations you'll come to explore and more, design is a topic we could talk about endlessly." It's good to see that the designers are so invested in their creations and hopefully bodes well for the final product. More information is bound to be shared in the future as we draw closer to the game's release and we'll be here to report on it.
More about Dragon Age: Dreadwolf
Dreadwolf was initially announced in 2020 and is the continuation of the Dragon Age Series. The Dreadwolf title refers to Solas the Dread Wolf who was the main antagonist from Dragon Age 4. Little is officially known about the story, but we do know that it takes place after the events of Dragon Age: Inquisition and centers around a brand-new hero.
BioWares' General Manager Gary McKay, revealed a while ago that Dreadwolf has completed its Alpha milestone and is playable from beginning to end. However, there is plenty of work still to be done to this game before it is ready to launch. No official release date has been revealed yet, but it likely won't be until 2024 or later.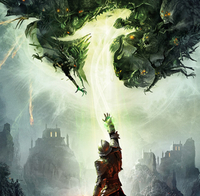 (opens in new tab)
Dragon Age: Inquisition
Catch up on the latest chapter of the Dragon Age story with Dragon Age: Inquisition. Things open with a rift into the Fade that is unleashing demons across the world, and it gets worse from there.
Buy from: Amazon (opens in new tab) | Xbox (opens in new tab)
Windows Central Newsletter
Get the best of Windows Central in your inbox, every day!
Self-professed gaming geek, Rebecca Spear, is one of Windows Central's gaming editors with a focus on Xbox and PC gaming. When she isn't checking out the latest games on Xbox Game Pass, PC, or Steam Deck; she can be found digital drawing with a Wacom tablet. She's written thousands of game guides, previews, features, and hardware reviews over the last few years. If you need information about anything gaming related, her articles can help you out. She also loves testing game accessories and any new tech on the market.