Dragon Age: Dreadwolf — Story, rumors, and everything we know
With Dragon Age: Dreadwolf, long-awaited answers may finally begin to unfold.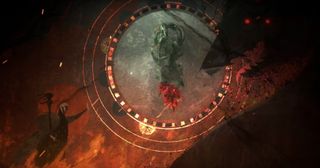 (Image credit: Electronic Arts)
Dragon Age: Dreadwolf is on its way. No longer unofficially referred to as Dragon Age 4, the next big BioWare role-playing game has a title. We've known that a new Dragon game was on its way since witnessing the end of Inquisition. The dialog left nothing to the imagination, and the story was clearly not over. Now, slowly but steadily, we're learning more about our next trip to Thedas.
As one of the teasers indicates, it's safe to say you'll have some questions. We're gathering the answers. Here's everything you need to know about Dragon Age: Dreadwolf.
Dragon Age: Dreadwolf — What is it?
Dragon Age: Dreadwolf is the fourth mainline entry in the Dragon Age series of fantasy role-playing video games. Its predecessors consist of Dragon Age: Origins, Dragon Age 2, and Dragon Age: Inquisition, which were released in 2009, 2011, and 2014, respectively. Based on BioWare's pedigree for making some of the best RPGs around, expectations are high.
Unlike the Mass Effect franchise, which followed the same protagonist for its first three games, Dragon Age tends to shift between different leads with each game, though different characters and locations do show up across multiple titles.
At Gamescom Opening Night Live 2020 with Geoff Keighley, BioWare shared a sizzle reel of Dragon Age 4 concept art. Giving us an opening look into the world we will see. And in the newest artbook that's been released, it seems confirmed that Dragon Age 4 will take us into Tevinter.
For years, this latest entry was simply known as the next Dragon Age game, or sometimes Dragon Age 4. In June 2022, BioWare shared that Dragon Age 4 is officially titled Dragon Age: Dreadwolf.
Additionally, BioWare is currently working on a Dragon Age animated series. Titled Dragon Age: Absolution, the first season is slated to launch on Netflix in December 2022.
Dragon Age: Dreadwolf — Trailers
So far, we've seen a couple of teaser trailers for Dragon Age: Dreadwolf, as BioWare was teasing certain things even before the game's name was confirmed. The first teaser trailer was shared at The Game Awards 2018 with #TheDreadWolfRises. An ominous greeting said, "So, you found me at last. I suspect you have questions." Yes, we do. We really do.
While not a true trailer, BioWare shared some concept art in 2020:
Two years later after the first teaser, another teaser trailer was shared at the Game Awards 2020. This trailer shared more but still kept quite a bit shrouded in mystery.
Dragon Age: Dreadwolf — Release date
Dragon Age: Dreadwolf does not currently have a release date or release window. When BioWare revealed that the official name for the game, the studio also confirmed it wouldn't release in 2022. So, we won't see the game for at least another year.
Based on information gleaned from Electronic Arts' financial results, April 2023 is the earliest possible release window and realistically, it's further off than that. Still, it's somewhat understandable given that the development of Dragon Age: Dreadwolf has been heavily impacted by various factors.
Covid affected game development, much as it has everything else, in 2020. In July, we heard from former Dragon Age producer Mark Darrah that work was still being completed on Dragon Age 4, just from a safe distance at home.
I realize that most of you are here for Dragon Age news and there hasn't been a lot of that lately...Let me just run down some things I an say:1. We are working on the next Dragon Age2. Yes we are working from home3. Working from home is harder 4. We are making progressJuly 22, 2020
On top of that, the game has changed shape more than once. While Dragon Age: Dreadwolf reportedly originally included a heavy multiplayer focus, the game has been retooled to focus on being a single-player Dragon Age adventure.
This change reportedly came about after the success of Respawn Entertainment's Star Wars Jedi: Fallen Order, which has seen over 20 million players. A sequel, Star Wars Jedi: Survivor, is currently slated to launch in 2023. Another upcoming single-player game from EA is the Dead Space remake, which is scheduled to launch on Jan. 27, 2023.
It's coming, but it's definitely taking a long time, far longer than any prior BioWare-developed game, even outside of the Dragon Age series. BioWare is also working on the next Mass Effect game, but this title is almost certainly even further out, with sources telling Windows Central it's as far out as 2025.
Dragon Age: Dreadwolf — The story so far
Warning: This section contains spoilers from the second and third installments of Dragon Age. If you plan on playing Dragon Age and you don't want spoilers, skip past this section
Playing Dragon Age 2, we traveled into the Deep Road with Verric and his brother Bartrand on a mission to recover the Dwarven treasures. It was on this treasure hunt that we stumbled upon a Thaig overflowing with red lyrium. Locked in the center of this Thaig of lyrium is a pedestal, and sat upon it, an idol. The same idol is shown in the 2018 teaser trailer.
Throughout the game, we learn of the power held in red lyrium. Bartrand becomes corrupted by the idol. And in Act 2, when we have to enter Bartrand's home and confront him, he tells us how he "hears a song" sung by the red lyrium idol. Bartrand has committed unspeakable crimes against his servants, attempting to grow red lyrium from their bodies. To further frustrate an already horrible situation, he no longer has the idol. Bartrand sold the idol to Meredith, the Knight Commander of Kirkwall. The idol's corruption has continued to fill the city of Kirkwall as Meredith turns her fight against the mages and magic. Meredith takes this battle to an extreme and the city of Kirkwall is all but destroyed.
Dragon Age taught us the story of the Dread Wolf. The Dread Wolf moniker refers to Fen'Harel, a mischievous trickster god, much like we view Loki. He is the Elven god of betrayal. We pick up bits and pieces of information about him throughout the game, but our companion left out an important aspect of his life; he is the Dread Wolf.
Enjoy this little reminder of our conversation with Solas before he departs:
Lyrium remains a prominent aspect in Inquisition and with the re-emergence of this idol, what corruption is yet to come in Dragon Age 4?
What could be true about Dragon Age: Dreadwolf
Theories are flowing about the idol's meaning in the teaser trailer. As we see it, the idol sits in between a large wolf with three eyes and an elf's outstretched hand. Could the Dread Wolf have come into possession of the idol; its eyes matching the red of the lyrium? The is no surprise when a loving fanbase evaluates every part of a trailer. This is some of what the community is expecting.
The end of Trespasser was what hooked many of us to the next Dragon Age game. Solas' attempts to save the Elves ended with the destruction of their world. Despite these failings, as we said goodbye to Solas, he spoke with hope. A wish for the restoration of the Elves, "I will save the Elven people, even if it means this world must die."
Solas plans to save the Elves at any cost. This isn't exactly good news for our hero in Dragon Age 4. Are we off to save the world one more time ... or are we going to help Solas resurrect the Elven world?
What is the setting of Dragon Age: Dreadwolf?
Solas had said the Qunari are looking to Tevinter. This along with the DLC ending in an image of a dagger stabbed into a map at the heart of the Tevinter Imperium, has some fans expecting Dragon Age 4 will be set in the lands of blood-magic and immorality.
Several Dragon Age writers worked in collaboration on a set of short stories back in March 2020. The title of this collection is Tevinter Nights. And now with the new art book also being based in Tevinter, it's all but verbally confirmed.
Dragon Age: Dreadwolf — Platforms
Dragon Age: Dreadwolf hasn't officially been confirmed for any particular platform. With that said, reports indicate that BioWare is making it a current-generation exclusive title, meaning it'll be available on Xbox Series X, Xbox Series S, PC, and PS5, but not older systems.
Get the Windows Central Newsletter
All the latest news, reviews, and guides for Windows and Xbox diehards.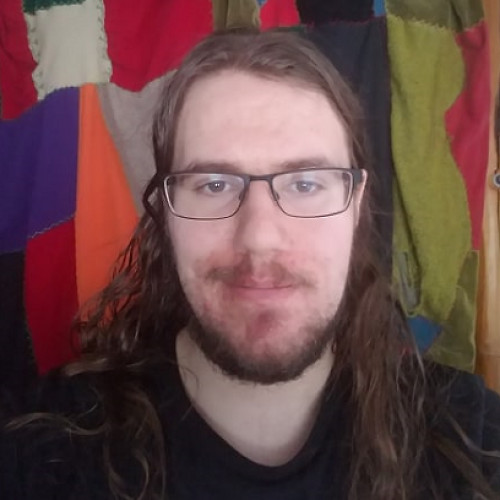 Samuel Tolbert is a freelance writer covering gaming news, previews, reviews, interviews and different aspects of the gaming industry, specifically focusing on Xbox and PC gaming on Windows Central. You can find him on Twitter @SamuelTolbert.