How Xbox should respond to the PS5 Slim and PS5 Pro
A Sony PS5 Slim might be inbound, but what's the right move for Xbox and Microsoft?
(Image credit: Windows Central )
The legal showdown between Microsoft and the Federal Trade Commission over the proposed acquisition of Activision Blizzard has presented industry enthusiasts with staggering information that would never see the light of day otherwise. From the exclusivity arrangement of the upcoming Indiana Jones game to how Xbox perceives its standing in the console wars, juicy headlines have cascaded upon audiences over the past few weeks. A particularly fascinating claim from a Microsoft lawyer even suggests PlayStation will be releasing a PS5 Slim in 2023.
With rumors of a 'PS5 Pro' circling for months and recent comments from Microsoft about the slim PS5, the gaming community has latched on to the idea of Sony shipping iterative hardware in the next 12 months. While it's common to see console refreshes ship a few years after launch models, in historically unconventional moves, both Xbox and PlayStation kicked off the latest console generation with multiple SKUs. Additionally, economic challenges have pressured Xbox and PlayStation to raise console prices in several regions.
As it stands, the existence of a PS5 Slim lives somewhere between speculation and predictable probability. It wouldn't be surprising to see PlayStation launch a digital-only PS5 Slim for $399. However, Microsoft's answer to this expected methodology is less straightforward. Xbox's innovative approach of offering two distinct consoles sets the company in a capricious situation. How exactly will Xbox handle 'Pro' and 'Slim' variants of the Xbox Series X|S? And are they even interested in near-term console refreshes? Well, there's a lot to unpack here.
Will the PS5 Slim launch in 2023?
Before we dive into Microsoft's hypothetical response to hypothetical console competition, we should dissect the likelihood of PlayStation releasing the PS5 Slim in 2023. Currently, the most credible source surrounding the subsistence of a trimmed-down PS5 is, ironically, Microsoft. As we stated, a Microsoft lawyer outlined that Sony would ship a PS5 Slim for $400 before the end of 2023 in documents filed with the FTC as part of the preliminary injunction hearing. Notably, Microsoft doesn't relinquish any specific details on where this information was sourced.
It's unlikely that a company with the resources of Microsoft would casually present such claims in official legal documentation. Still, these PS5 Slim developments could merely be professional speculation based on internal communications, rumors, or industry insights. PlayStation has already unveiled its plans to release the Project Q handheld sometime in 2023 and shipped the PS VR2 earlier this year. While it's not impossible, the idea of any platform holder launching three new gaming hardware SKUs in a single year is extremely ambitious.
Ignoring the logistical complications of executing such a strategy, PlayStation would be poised for a tremendously lucrative Holiday season with the PS5, PS5 Slim, PlayStation Project Q, and PS VR2 on store shelves. It remains to be seen whether Sony can deliver on these lofty contingencies and supply shareholders with a dream retail scenario, but PlayStation launching a PS5 Slim in the relatively near future doesn't sound farfetched.
What will Xbox Series X|S console upgrades look like?
Microsoft entered uncharted territory with the release of the Xbox Series X|S. This was the first time in console gaming that a company opted to target and ship two uniquely spec'd machines. Due to this clever and aggressive tactic, Phil Spencer confidently stated, "We won't be beaten on price or power" at the start of this generation. Despite debates over comparative performance with specific games on Xbox Series X vs. PS5, Microsoft has largely succeeded in this regard. However, when we start factoring in potential releases of a PS5 Slim and PS5 Pro, this messaging from Xbox becomes less guaranteed.
When Xbox revealed the Xbox Series X|S and their refreshed naming convention, my mind immediately drew parallels to cell phone hardware. Much like the Samsung Galaxy line, Series S and Series X seemed primed for iteration. Combine this with the introduction of Xbox All Access, which supplies players with an Xbox Series X or Xbox Series S and Xbox Game Pass Ultimate for a low monthly fee spread out over 24 months, and the similarities were painfully obvious.
Initially, I envisioned Xbox mirroring cell phone hardware manufacturers and rolling out X2 and S2 variants of its two console SKUs every few years. Unfortunately for Xbox fans who enjoy regularly shelling out hundreds of dollars on shiny new machines, it doesn't exactly sound like that's Microsoft's current strategy. We are approaching year three of the current hardware generation, and according to recent statements from Phil Spencer to Bloomberg, Xbox is "pretty set on the hardware [they] have."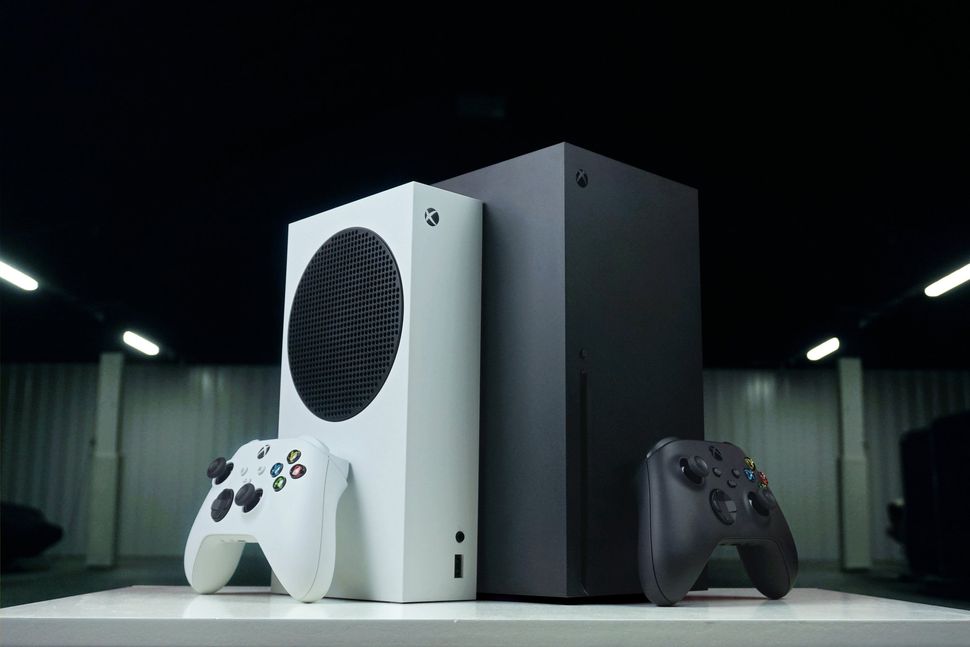 Despite the updated comments from Phil Spencer and the ever-growing inflation problem, I can't imagine Xbox allowing PlayStation to claim the power crown with the PS5 Pro definitively. Yet, PlayStation finds itself in an advantageous position with developers. Xbox already has teams targeting two consoles (or more if we factor in Xbox One, Xbox One X, etc.), while PlayStation focused exclusively on the PS5. Sony is now in a position where the standard PS5 could be presented as the budget console, and the theoretical PS5 Pro could land as the company's premium gaming device.
When it comes to console mindshare and market share, this isn't an ideal scenario for Xbox. For Microsoft to successfully iterate on the Xbox Series X|S, the team must ask developers to ship games on even more devices. Considering the complications, delays, and lengthy development times facing the games industry, this will surely cause friction with development partners. Microsoft would need to revolutionize devkit optimization and enable seamless transitions to appease such demands.
From the player's perspective, Xbox has flexed its power and technical prowess since the launch of the Xbox One X in 2017, which was marketed as "the world's most powerful console." The Xbox Series X was also framed as a beastly gaming device with 12 Teraflops of GPU performance, more than double that of the Xbox One X. Passionate Xbox fans want and expect the best possible console output from the premiere Xbox Series X. This amplifies Microsoft's pressure to deliver hardware that meets or exceeds these expectations consistently.
Given the complexities of designing, developing for, and shipping new console hardware, the prospects of Microsoft simultaneously refreshing the Xbox Series X|S aren't wildly promising. That being said, there are strategic opportunities for Xbox to introduce enhanced Xbox consoles. A lower-priced digital-only Xbox Series X is an appropriate answer to PlayStation's rumored PS5 Slim. And if Microsoft could match the suggested $400 price point, this would lower the barrier to entry for would-be Xbox players interested in higher-resolution gaming.
Ultimately, if PlayStation commits to a PS5 Pro, Xbox will be muscled into responding. Technical analysis from outlets like Digital Foundry frequently demonstrates the 'underpowered' PS5 outperforming the Xbox Series X. As we witnessed the Xbox One vs. PS4, players often gravitate towards the hardware providing a superior experience. Xbox can maintain the value proposition of the ecosystem with the Xbox Series S and Xbox Game Pass, but if the rumors are to be believed, Xbox might need to battle to preserve power preeminence.
What's the right call for Xbox?
Consoles are no longer the sole focus for Xbox. In recent years, Microsoft has positioned Cloud Gaming, Xbox Game Pass, and PC gaming as equally essential pillars of the overall gaming business. Console heathens like myself are invested in the possibilities of Xbox innovating and improving traditional hardware. Unfortunately, as video games continue to expand beyond any singular box, the justification for Microsoft to primarily invest in console gaming is likely a complicated conversation.
Despite chip shortages, console price hikes, and high-profile video game delays, I believe Xbox and PlayStation will launch updated console hardware in the next 12-24 months. Hopefully, the elevated competition in the industry encourages these business rivals to vie for our money by crafting the most exciting gaming consoles to date. If you have predictions for how Xbox and PlayStation will approach mid-gen console refreshes, be sure to drop them in the comments.
Get the Windows Central Newsletter
All the latest news, reviews, and guides for Windows and Xbox diehards.
Miles Dompier is a Freelance Video Producer for Windows Central, focusing on video content for Windows Central Gaming. In addition to writing or producing news, reviews, and gaming guides, Miles delivers fun, community-focused videos for the Windows Central Gaming YouTube channel. Miles also hosts Xbox Chaturdays every Saturday, which serves as the Windows Central Gaming weekly podcast.