Top 10 Xbox special edition controllers of all time
Do you agree with our picks?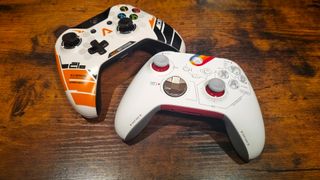 (Image credit: Jennifer Young - Windows Central)
Xbox has always been known for its amazing wide range of special edition controllers, with a myriad of unique designs. Whether it's inspired by a game, a theme, or a color, there is a controller for every Xbox fan out there. In fact some go to great lengths to collect them all.

The most recent launch, the Starfield controller is one of its more special designs, and my initial reaction to the controller was how much it matched the vibes of the Titanfall controller. But before I dive into Starfield, I wanted to take a look back at some of the other amazing controllers that Xbox has released over the years. I ventured to Twitter to ask you guys for your favorites.
These controllers have precisely the same vibe, and the #Starfield controller is a contender for one of the best Xbox controller designs ever. I'm compiling a Top Ten of the Best Xbox Special Edition controllers, and I want to know, what is YOUR fave? pic.twitter.com/wiX9lev2gjJune 28, 2023
Not only did I get some great responses and reminders of great controllers of yrars gone by, you guys also shared photos of your amazing collections. It was tough but I have compiled a list of what I believe are the top 10 Xbox controllers of all time:
10. Cyberpunk 2077 Limited Edition
Image 1 of 4
An industrial metallic and matte design
You'd be fooled into thinking this controller had been in a gunfight
The controller is based on the Johnny Silverhand character with a tech-enhanced insignia
There is even a matching charging stand
Cyberpunk 2077 had a rocky start for CD ProjektRed, but they did deliver a pretty cool controller that came with the game. In my personal opinion, it could have been more adventurous in its design, but most fans appreciate the industrial look of this controller which has a black and silver split design with real dents and scratches on the plastic.
The controller was part of a Limited Edition Xbox One console bundle, but it was also sold separately. Fans love the glow-in-the-dark graffiti on the back and the striking red accents on the bumper. It also has textured grips and rubberized diamond grips on the back case. If you still own one of these, you are probably excited about the new Cyberpunk 2077 DLC Phantom Liberty. To find out more about it, check out our preview here.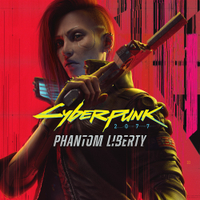 Cyberpunk 2077: Phantom Liberty
A game-changing DLC for the CDPR title coming in September, set in the new district of Dogtown. Featuring new missions, characters, weapons and vehicles along with a complete overhaul of in-game systems. Get the Quadra Vigilante Pre-order bonus for ordering now.
Pre-order: Xbox | Steam
9. Phantom Magenta
Image 1 of 4
The Phantom Magenta controller fades from light to dark pink
I can't resist a translucent faceplate
A stunning controller that deserves its place in the Top 10
The Xbox Phantom Magenta was pretty in pink
Xbox has always been a master of translucent design, and one of the finest examples of this art was the Phantom Magenta Xbox Controller. It was part of the Phantom series that also included Black and White versions, but the Magenta stood out with its exquisite shades of pink. And yes, we are biased because pink is our signature color, but we are not alone in admiring this beauty.
This beautiful controller reveals its inner workings through a gradient that goes from magenta to black, creating a stunning contrast. The joysticks have a blackberry tint and the D-pad has a plum metallic finish. It's almost like I'm describing a fine wine, except it's an Xbox controller. The Phantom Magenta was truly one of the greatest Xbox controllers of all time.
8. CoD Advanced Warfare
Image 1 of 3
The Call of Duty Advanced Warfare Controller gets the no.8 spot on the list
It features a grey and gold design
The graphics on the Advanced Warfare Controller were inspired by the Sentinel Task Force Military Group in game
The Call of Duty: Advanced Warfare Controller came out in 2014 as a special edition controller for the Xbox One, along with the game that it was inspired by. It had a pleasing matte grey finish with worn-out graphics offset with metallic gold details, reflecting the Sentinal Task Force iconography from the game. It also included a supply drop that gave you some extra goodies in Advanced Warfare itself.

Accompanied by a pretty cool special edition Xbox One, the pairing has me wondering where our Special Edition Xbox Series X|S are at?
7. Forza Horizon 5
Image 1 of 3
The Forza Horizon 5 Xbox Controller is a celebration of racing and color
The textured grips feel like steering wheel rubber
The rumble motors are visible within the handles of the Forza Horizon 5 controller
Next up, another tasty translucent entry in the chart, the Forza Horizon 5 Xbox Controller. Released in November 2021 with the game of the same name. Forza Horizon 5 takes you to the colorful and vibrant landscape of Mexico, inspiring this fresh colorway of translucent yellow plastic and pink and blue paint splashes.
This controller isn't just a pretty face, the Forza Horizon 5 controller has unique racing-inspired rubber grips on the rear that feel almost like the steering wheel texture of your car. A departure from the usual plastic texture on Xbox controllers, isn't just for aesthetics but shows an impressive commitment to the theme.

My favorite detail, is the visible rumble motor on the left-hand side of the controller, something I have had a lot of fun with on my GameSir T4 Kaleid. Xbox also hasn't forgotten how much their Forza players love collecting in-game cosmetics, rewarding buyers of this controller with a bunch of exclusive cars and character customization.
6. Gears of War 4 Xbox Controller (Elite and Standard)
Image 1 of 3
Everything about the Gears 4 Elite Controller is customized, from the box to the USB cable
The Gear 4 Elite Controller looks great against the limited edition Xbox One X
The rear of the controller has sexy back paddles
I admit, I'm bending my own rules a bit here, but hey, it's my article. Xbox really went all out with the merchandise for Gears of War 4 and produced not one, but two amazing controllers, both of which deserve a spot on this list. As I refuse to choose between them for placement in this very scientific countdown, they get to share 6th place.

The Gears 4 Special Edition Elite Controller came out in 2016 and it's a stunning piece of hardware, regardless of whether you're into the Gears series or not. Even the back paddles are metallic red and black tie-dye. The whole controller is red and black themed, including the USB charging cable. The details are impressive too, with etched claw marks and the Phoenix Omen logo on the battery cover.
Image 1 of 2
I do like a metallic D-pad
The Standard Xbox One controller for Gears 4 is equally as gorgeous, in more of a blood red shade.
The Gears 4 Xbox One standard controller is just as worth a mention here, in a slightly different shade of blood-red it has the omen design and metallic D-Pad, and gouges around the A B X and Y buttons to look battle-worn. This would make any Xbox controller collector proud.
5. Starfield Controller
Image 1 of 4
Explore the galaxy in style
The ultimate accessory for every space adventurer
The triggers are a nice touch
The Starfield Controller was famous before it was even officially announced, thanks to the hype around Starfield, the most anticipated game of this Xbox generation, and the rumors of a special edition controller that circulated before the Starfield Direct revealed the real thing.

This controller was the inspiration for my article, so of course it had to be on the list. The Starfield Controller arrived with its colorful home button and see-through triggers and stole my heart the moment I laid eyes on it.

The back of the controller says 'property of Constellation', the space exploration group that we'll join when the game launches on September 6 2023. The sides have rubberized grips that make it feel more premium and similar to the Elite Core 2 Controller, and the LB and RB buttons also have a nice textured grip upgrade from the standard Xbox Series S|X Controller.

This will unquestionably be the best controller to navigate the stars, and eat space sandwiches.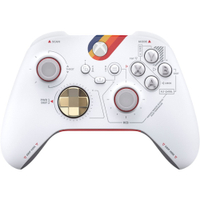 Xbox Wireless Controller — Starfield Limited Edition
Stay in control as you explore countless planets in Starfield with this limited edition Xbox Wireless Controller, decked out in white, grey, red, and gold. Compatible with Xbox Series X|S, Xbox One, and Windows PC.
Buy from: Microsoft
4. Xbox 20th Anniversary Edition
Image 1 of 4
Celebrating 20 years of Xbox
A signed note from the CEO himself
A combination of old and new
You know you're getting old when a 20-year old calls themselves 'old' on their birthday, but we'll let Xbox off the hook. They celebrated their 20th anniversary in style with this stunning controller, which ranks at number 4 on my list. It's a tribute to the original Xbox, with the classic black and green colour scheme and the silver guts visible through the smoky black shell.

The right side of the Xbox 20th Anniversary Controller has a subtle 20 with an Xbox logo inside the zero, which is a nice touch. The controller also has all the modern features and improvements that Xbox has developed over the years, making it a joy to use.

It's not just what's on the outside either, the back is reasonably unassuming until you open the battery door to find a message from Phil Spencer "When everybody plays, we all win." This is a nod to Xbox's commitment to accessibility and cross-play, and a sweet way to end this love letter to the Xbox community.
3. Halo 4 Limited Edition
Image 1 of 3
This controller has stood the test of time
A blue X button? What madness is this?
I've put a lot of transparent controllers in this top 10, but I don't care.
I know what you were thinking, where is the love on this list for the Xbox 360 controllers? There are certainly plenty of players out there still nostalgic for the Xbox 360 controller, in fact I recently reviewed the new Hyperkin Xenon which pays tribute to the era of the red ring of death and blades dashboard.

Well do not fear, the Halo 4 Edition controller gets a spot in the top 3 very comfortably with its blue-black hues and transparent faceplate. The Xbox 360 had many wild and wonderful special edition controllers, but some of them look tacky by today's standards. The Halo 4 Edition, however, has a timeless appeal and still looks cool as hell today.

It is a rare and beautiful piece of hardware that captures the essence of one of the most memorable games in the Halo franchise. Memorable as it was quite a departure from the traditional Halo storytelling, but visually one of the best-looking games to ever grace the Xbox 360.

Also, Xbox had the gall to change the home button light from green to blue, and I have to respect that kind of bravery with our most staunch Team Green fans.
Xbox controller deals: Amazon | Razer | Dell | Best Buy | Walmart
2. Sea of Thieves
Image 1 of 4
A gold trigger not unlike the shine of the handle on a pirate's cutlass
The skull on the Sea of Thieves controller glows in the dark
Here's where it gets tough, I've changed the top 2 multiple times as I've written this, as I absolutely adore them both, but when I hit publish I am going to have to live with the consequences of my decision. At number 2, and it was CLOSE is the absolutely breathtaking Sea of Thieves controller.
Perhaps its 2nd spot in my chart is mainly down to my bitterness that I never got hold of one of these, and will always regret it? It haunts my memories. When I see pictures on social media of this controller I wince with pain, I want it, but I don't want to pay triple for it on eBay. The Sea of Thieves controller has laser-etched barnacles, rust and copper accents and the left thumbstick even has the North, South, East and West compass markings. Perfect for captaining your own ship in Sea of Thieves. I

f you really want to get acquainted intimately with the controller (no not like that) you can turn off the lights and see it's glow in the dark logo and feel like you're really under the sea. The gold trigger could be likened to the handle of your cutlass or the trigger on your blunderbuss.

In short there were so many interesting little design choices and details with this controller that really made it feel like it was made by people passionate about the game, which for me makes it a great special edition controller.
1. Titanfall Controller
Image 1 of 3
The number 1 spot on this list goes to the legendary Titanfall controller. This controller doesn't need any fancy etched details or metallic accents to impress. It has something more powerful than that: pure vibes. Vibes of a great game that deserves a comeback.

When you are holding the Titanfall controller, you're holding a piece of history. Titanfall wasn't you're average first-person shooter, you were a soldier that could command a huge but remarkably agile mech and stomp your enemies into oblivion. But this is not a list of the best games. This is a list of the best controllers. And the Titanfall controller is in my opinion THE best.

The controller looks and feels like it could be made from a dismantled in-game weapon with it's randomly painted serial numbers, and was designed in collaboration with Respawn to feel like an in-game artefact. The striking black, white and orange design really stands out against everything else in the Xbox Special Edition back catalogue.

Many people who missed out on this controller regret it as much as I do with the Sea of Thieves Special Edition. But there is still hope. Some of these controllers are still out there in the wild, waiting for you to find them and buy them from eager collectors. If you see one, don't hesitate. Grab it and enjoy the vibes of one of the best games and controllers ever made.


What is your top 10?
It was harder for me to narrow down this list to 10 controllers than it was for my colleague Zachary Boddy to narrow down a list of 22 indie games they are looking forward to from Xbox.

There are so many more controllers that I would have loved to include (cough-Minecraft-cough), but I had to make some tough choices. Now, I want to hear from you, our readers. What are your favorite Xbox Special Edition controllers? Let me know in the comments below.
Get the Windows Central Newsletter
All the latest news, reviews, and guides for Windows and Xbox diehards.
Jen is a News Writer for Windows Central, focused on all things gaming and Microsoft. Anything slaying monsters with magical weapons will get a thumbs up such as Dark Souls, Dragon Age, Diablo, and Monster Hunter. When not playing games, she'll be watching a horror or trash reality TV show, she hasn't decided which of those categories the Kardashians fit into. You can follow Jen on Twitter @Jenbox360 for more Diablo fangirling and general moaning about British weather.