For those playing Cyberpunk 2077 — why you should stop right now
I went hands-on with Phantom Liberty, Cyberpunk 2077's upcoming expansion. This is a literal game changer.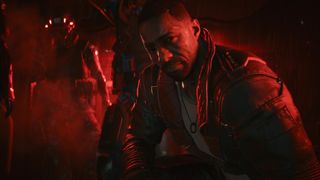 (Image credit: CD Projekt RED)
Recently, I found myself in Warsaw, Poland, on a trip to CD Projekt RED's shiny new headquarters. My mission was to join the first press hands-on for Cyberpunk 2077's massive expansion, Phantom Liberty, which will also be the game's only expansion.
Cyberpunk 2077 was a controversial game at launch. While I personally adored the Cyberpunk 2077's review build on PC playing as a stealthy cyborg-hacking netrunner, the game was a mess on consoles, particularly the previous-gen PlayStation and Xbox. The game also sported a lot of issues with regard to playstyle balance and itemization, with some feeling as though elements of the game's marketing campaign mislead player expectations. Fast forward a couple of years, however, and the game has started to enjoy something of a renaissance.
Buoyed by a truly excellent outing on Netflix with the anime Cyberpunk 2077: Edgerunners, the game is due for something of a comeback. I know many people who have held off playing the game awaiting fixes and updates, and after playing Phantom Liberty, I'd say their prayers have been answered.
Phantom Liberty is a massive expansion for the Cyberpunk 2077 experience. Not only does Phantom Liberty add a sizeable new quest hub and espionage-laden main story, but it also completely revamps the base game, adding new combat features, rebuilt skill trees, new combat states, and much more.
As someone who pretty much avoided all Cyberpunk 2077 marketing prior to the review build, I feel as though Phantom Liberty is an attempt to bring the game closer to what players originally expected. And from what I played, it certainly seems as though CD Projekt RED may have nailed it.
The incredible danger of Dogtown
Phantom Liberty is essentially a new chapter for Cyberpunk 2077, while also sporting world-changing upgrades for the base game. It adds new endings and can be experienced concurrently with other open world quests within the base game, after completing its explosive intro sequence.
I experienced Phantom Liberty on Xbox Series X, and while there's still likely some optimization work ongoing, it played extremely well and looked incredibly gorgeous. I found myself double checking that CD Projekt RED hadn't snuck the build into a higher-end PC rig or something for my playthrough, because it felt as though the visuals were more dynamic and more crisp than what I remembered from my time with the base game. It could also be that my TV at home just sucks, but I suspect there will be little complaints about how the game looks on the higher-end consoles hereon.
Phantom Liberty kicks off with a distress signal from a mysterious character known as Songbird. Hacking into your character's cybernetics (you're known as V in Cyberpunk 2077), Songbird elaborates that she works for the New United States President, who is under attack aboard Space Force One. Their shuttle is set to crash land in or near Dogtown, a new section of Pacifica in Night City that is controlled by a breakaway paramilitary group led by a man named Hansen. Songbird offers V an out for their predicaments from the base game (no spoilers here), in exchange for help should they crash land in Dogtown. Unfortunately for the NUSA President, it looks as though even V might have trouble helping with their current situation.
As Space Force One approaches the ground, it's hit by a SAM launcher, presumably from Hansen's military group. Hansen immediately calls a press conference to deny the attack, calling on listeners to look into "who really benefits" from killing the NUSA president. It sets the tone immediately for Phantom Liberty, which revolves around Cyberpunk 2077's complex political landscape. In Cyberpunk's world, America's power as utterly waned, following the dissolution of NATO and the rise of powerful, militarily enhanced mega-corporations. The NUSA is beset by in-fighting factions, essentially creating a tangled web over who would truly seek to kill the NUSA president, with Hansen and his paramilitary group seeming like obvious scapegoats — but it's not as if they couldn't somehow benefit from it either.
As usual, V is caught up in the crossfire and resolves to fight (or sneak) their way past the wreckage and hunt for survivors. It turns out that, as the teaser trailers suggested already, the NUSA president does survive the attack. Much to Johnny's chagrin, V opts to help the prez, but how you choose to deal with the situation is wholly on the player. Enlisting the help of local NUSA agent Solomon, played by Hollywood heartthrob Idris Elba, Phantom Liberty promises insights into Cyberpunk's wider geopolitical landscape and the tangled web of cut-throat espionage and power struggles between the universe's major power players — from nation-states to those all-powerful tech corporations.
I didn't get enough time to truly explore what Phantom Liberty had to offer from a story perspective, but I was immediately hooked and intrigued. The battle to the crashed NUSA Space Force One was a decidedly epic one, elevated by new combat systems CD Projekt RED has implemented.
Phantom Liberty brings a completely revamped base game
While I loved Cyberpunk 2077's story delivery, its world, and Netrunner gameplay, subsequent playthroughs have emphasized the game's shortcomings. I always felt like the Netrunner playstyle was more fleshed out than some of the game's other combat styles, with melee play feeling a tad archaic, and gunplay struggling to differentiate itself in some ways. Itemization has been improved already since the base game, now that CD Projekt RED has implemented a transmog system similar to other loot-based games that offers deeper visual customization. However, Phantom Liberty takes things several steps forward, adding a variety of new combat abilities atop other revamped systems.
The first thing I did after sitting down was fire up the menus, and lo and behold, Phantom Liberty completely revamps the game's skill trees. I always felt like the skill trees were underbaked, and a little "dull" with nodes offering boring +2% incremental upgrades that were just completely unnoticeable. A lot of these nodes have been either removed or consolidated, and now extend out of a gameplay-altering central node that feels far more compelling to unlock and hunt down.
In addition to these far superior skill trees, combat itself has undergone something of a revamp. Crouch is now on a stick click by default, putting quick dodge moves onto the B button instead on your controller. This alone feels far more intuitive, although you will be able to swap it back if you prefer. Beyond this, many of the game's existing weapons have gotten new moves. With melee weapons, you can now sprint while blocking to unleash a ramming attack, which also reduces incoming damage while moving. This is great as a melee character, as it helps you get around the battlefield more quickly without getting mowed down in a hail of bullets for dropping cover.
I felt as though the range on melee attacks could be boosted a little, however, either that or my depth perception is just not so great (I do need new glasses to be fair), but executed properly, smashing enemies with cybernetically enhanced Gorilla Arms or tech hammers just felt incredibly satisfying. What elevated this further was the inclusion of a new overkill mechanic, which rewarded you with dismemberment or gore for critical hits that go beyond an enemy's maximum HP. CD Projekt RED was eager to remind me I could stealth through the game's intro battle, but I instead opted to rip a turret out of its heavy support vehicle and mow enemies down in a hail of 50mm lead. When Space Force One comes down, Hansen's group goes to task salvaging the wreckage, only to be met by a force of government battle robots. You can, of course, sneak past and let them duke it out, or get deep into the fray with your cybernetic tools of destruction, of which Cyberpunk has many.
Dogtown is a sizeable new area on the map, and comes with its own open-world gameplay, including side quests in addition to the main espionage story with Idris Elba's Solomon and the NUSA president. Keanu Reeves reprises his role as Johnny Silverhand with plenty of new dialogue as well, and Johnny certainly has a lot to say about the government. CD Projekt RED has also enhanced the police reaction system with this update. They were criticized quite heavily by fans who'd hoped Cyberpunk 2077 was a little more sandbox than RPG at launch, owing to the fact Cyberpunk 2077's law system was pretty much ancillary and nothing at all like Grand Theft Auto's. Now, if you do feel like going on a rampage, the threats will ramp up all the way to getting the military on your cybernetically-enhanced ass. Much like GTA, there are no real rewards for causing this kind of chaos, but you will get an achievement for surviving the game's highest threat levels.
If you have been playing Cyberpunk 2077 recently, I would argue that now is a good time to park it. Cyberpunk 2077 Phantom Liberty is going to massively revamp the base game experience, all for the better.
A rebirth for Cyberpunk 2077
Cyberpunk 2077 must have been a bit of a nightmare for CD Projekt RED, who were among the industry's most beloved studios at the time. They remain one of the last AAA publishers focused on single-player games, eschewing battle passes and expensive in-game stores for traditional releases, which come with expansions, free DLC, atop incredible stories. Despite the negativity at launch, I still regard Cyberpunk 2077 as one of the best Xbox games and best PC games of all time.
Cyberpunk 2077 disappointed a lot of people, of that there is no denying. Whether it was marketing messages that didn't land, promised features that were cut, or poorly optimized versions, it seems to grate many different types of players, eliminating years of goodwill in an instant. It seems clear to me that Phantom Liberty is an attempt to win some of that goodwill back. I never felt the police reaction system was necessary for an RPG like this, but the fact CD Projekt RED invested in improving a feature many fans wanted to see improved is an endearing sign. There was an air of excitement as CD Projekt RED while I was there, with one developer remarking "this is the version of the game I wish we'd shipped." Would fans have forgiven CD Projekt RED for delaying the game a further two years to get here? Probably not, but it's clear that AAA development has become more complex, and more costly than ever. I can only admire CD Projekt RED for being one of the few AAA developers left who are eager to stay in the single-player lane, rather than chase battle passes and Fortnite-like engagement tactics. Phantom Liberty is going to provide dozens of additional hours of content for Cyberpunk 2077, for the price of a couple of skins in certain other games that shall remain nameless. Cyberpunk 2077 is a pure video game, which by some metrics, is emblematic of an endangered species.
I hope and pray that CD Projekt RED finds its redemption arc with Phantom Liberty, because in my eyes, the team utterly deserves it.
Get the Windows Central Newsletter
All the latest news, reviews, and guides for Windows and Xbox diehards.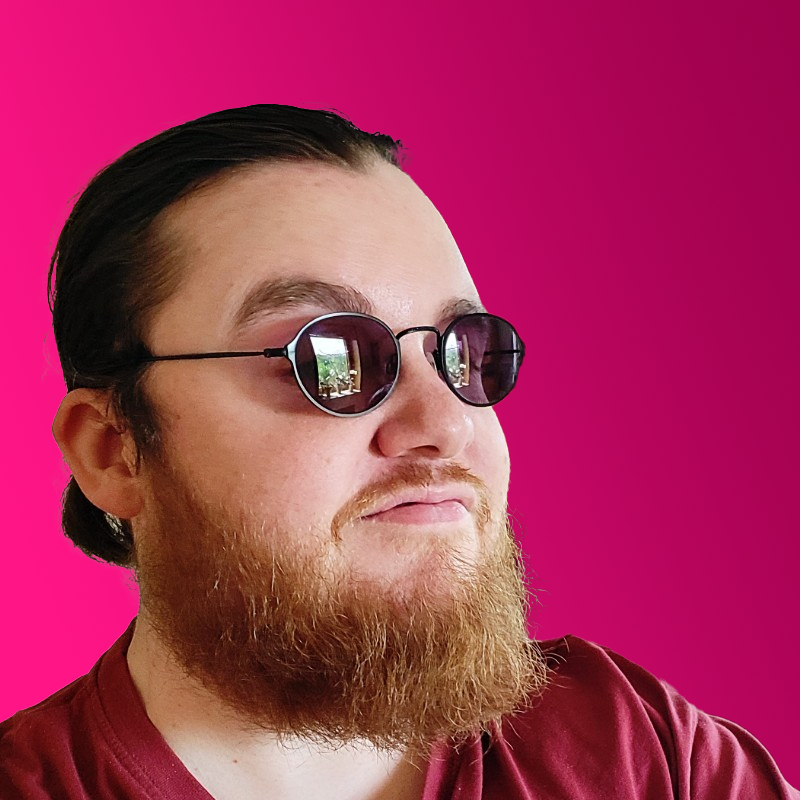 Jez Corden a Managing Editor at Windows Central, focusing primarily on all things Xbox and gaming. Jez is known for breaking exclusive news and analysis as relates to the Microsoft ecosystem while being powered by caffeine. Follow on Twitter @JezCorden and listen to his Xbox Two podcast, all about, you guessed it, Xbox!