Bombshell PlayStation emails reveal Sony's true feelings about Xbox's Activision merger
The big FTC vs. Xbox court case is coming to an end.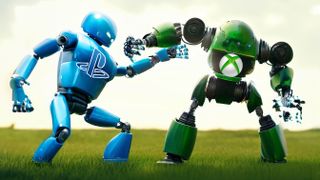 (Image credit: Windows Central | Bing AI )
What you need to know
Microsoft is battling the FTC in court for its right to purchase Activision-Blizzard-King (ABK).
Sony PlayStation is the primary detractor against the deal, with claims that Microsoft may try to undermine its competitor using the popular Call of Duty franchise.
Internal emails revealed in the court case paint a different view of the deal, with PlayStation's Jim Ryan and Chris Deering downplaying, and even mocking the deal.
---
The big Xbox-FTC court case continues, and today, it looks like the FTC's arguments may have been melted thanks to internal Sony emails.
Microsoft is trying to buy up Activision-Blizzard-King for $69 billion dollars. It would give Xbox control over franchises like Call of Duty and Diablo, but also King's massively lucrative casual games franchises like Candy Crush Saga. Most regulators have ruled in favor of the deal, including the European Union, but the United States FTC remains one of the central holdouts.
The FTC legislatively has to get approval from a U.S. Federal Judge to legally block such deals. With the deadline for the deal's closure looming, rumors that Microsoft would close the deal despite the FTC's protests began to swirl. As such, the FTC applied for a federal injunction against the deal, and the court case is now proceeding in earnest.
A large number of internal documents between the affected parties have revealed some of the inner workings of both PlayStation and Microsoft. PlayStation is one of the chief detractors against the deal, hoping to convince regulators that they would be "harmed" competitively if Microsoft is allowed to complete its purchase. The Call of Duty franchise has been used as a weapon to slam these points home, however, internal emails from PlayStation emerged today, painting a very different picture for how Sony views the deal.
Highlighted by Tom Warren of The Verge, internal emails between Sony PlayStation CEO Jim Ryan and former Sony exec Chris Deering paint a very different opinion than the one Ryan is projecting publicly. Deering in particular mocks Microsoft's deal for Activision, claiming that Microsoft "overpaid," while also conceding that it's unlikely to be an "exclusivity play." Sony and the FTC have implied that Microsoft would be incentivized to block Call of Duty on PlayStation consoles, despite Microsoft's offer to sign contracts obliging them to do so.
Deering also said that Microsoft could be left with a management nightmare, with stock-holding Activision execs "cashing out" after the deal, leaving Microsoft without a good oversight structure. In closing, he said Yves (presumably Yves Guillemot, Ubisoft's CEO), must be "grinning like a Cheshire cat," and that Microsoft would have been "better off announcing an electric car." Jim Ryan also noted that Sony will be "more than OK," if the deal closed, despite wanting to not remain complacent.
The court case also unearthed documents detailing a conversation between Xbox CEO Phil Spencer and PlayStation's Jim Ryan. Ryan outlines how he is eager to keep Call of Duty on PlayStation, something both parties have agreed to. However, Ryan protests allowing Call of Duty to hit Xbox Game Pass, despite the clear savings this would bring to millions of players around the world. In Ryan's view, Call of Duty in Xbox Game Pass is the firm's real fear, since it would create a value offering on Xbox that PlayStation can't match. Ryan noted in his examination yesterday that PlayStation considers subscription services to be "value destructive," reducing the amount PlayStation can earn via the 30% cut they take from retail sales.
here's the key email exchange between Xbox's Phil Spencer and PlayStation's Jim Ryan around Call of Duty. You can read about this exchange here: https://t.co/Tgrfy7xxA5 pic.twitter.com/cqQkIJ9yBGJune 28, 2023
The internal communications between Jim Ryan and Chris Deering are quite revealing about the PlayStation camp's true feelings about the deal, although Ryan was quite transparent in his examination this week that really, it's about the disparity Xbox Game Pass would create.
Analysis: Sony shouldn't worry
In our view, Call of Duty hitting Xbox Game Pass wouldn't dent Sony's profitability, and not necessarily their market share either. Microsoft has issues getting Xbox Series X|S hardware onto store shelves as it is, and players that are already locked into the PlayStation ecosystem aren't going to up and leave over one or two games. MLB The Show and other games that showed up on Xbox Game Pass yet remained on PlayStation still sold incredibly well on Sony's system, and have done little to move the needle with regard to console market share. Sony remains the biggest console player in the business by a wide margin.
To Chris Deering's point, it's probably true Microsoft has overpaid somewhat for Activision-Blizzard, but that's not really something we need to worry about as consumers. If this deal is blocked, consumers across the world will be needlessly harmed. Games are increasingly expensive, as is basically everything else. Preventing Call of Duty and other Activision games from entering the much-cheaper Xbox Game Pass service would amount to a dereliction of duty for regulators, and that's ultimately what's at stake here.
Get the Windows Central Newsletter
All the latest news, reviews, and guides for Windows and Xbox diehards.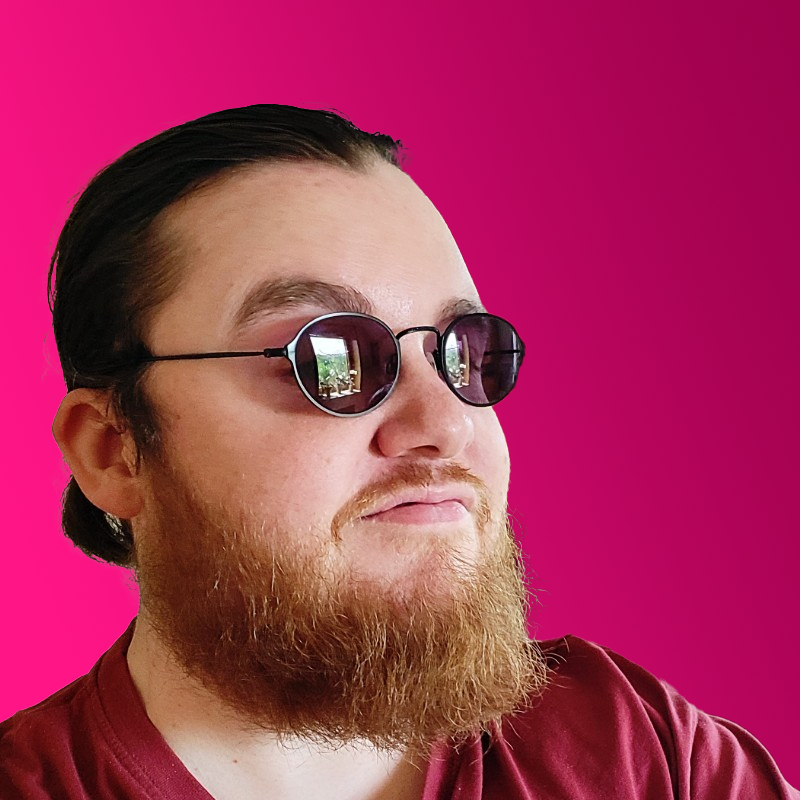 Jez Corden a Managing Editor at Windows Central, focusing primarily on all things Xbox and gaming. Jez is known for breaking exclusive news and analysis as relates to the Microsoft ecosystem while being powered by caffeine. Follow on Twitter @JezCorden and listen to his Xbox Two podcast, all about, you guessed it, Xbox!
Microsoft isn't overpaying because they're not buying just COD and KING.
They're buying *all* of ABK. There is treasure in those fallow IPs.

Simple question, what if MS gives a HEXIC revival to ID?
Or PITFALL to the The Initiative after they're done with PERFECT DARK?
Or if instead of doing COD annually they do it biannually and let the creatives play with another IP or something new instead? The people at ABK matter. Good developers many studios would hire on sight. There is such a thing as an acquihire and the term fits the ABK buy.

Sony is so obsessed with COD they don't understand how horribly managed ABK is. If the vested execs leave that would be a plus, not a minus.

Reply