Explosive Exchange: FTC Chair faces off against hostile US Congress over Microsoft-Activision merger
FTC Chair Lina Khan takes the hot seat.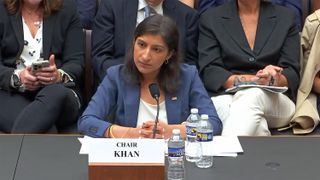 (Image credit: YouTube)
What you need to know
The United States FTC recently lost its bid to stop Microsoft from buying Activision for Xbox.
Although not directly related to this specific case, FTC Chair Lina Khan was in front of a House oversight committee in the United States this week and did field questions over the ABK deal.
The FTC is appealing the ruling this week, while Microsoft and ABK seem to be readying to close the deal on Monday.
The full hearing can be viewed on YouTube.
---
The FTC came under heavy fire today in facing multiple (at times antagonistic) questions by U.S. House members about its authority and wiseness in pursuing a case against Microsoft, which is trying to purchase Activision-Blizzard-King. The case involves a wide-ranging merger that would allow Microsoft to compete more meaningfully with Sony's PlayStation on console, Steam on PC, and Google and Apple on mobile.
However, the U.S. FTC disagrees with Microsoft's position. The FTC sued to block the deal a few weeks ago in a federal hearing which was summarily lost earlier this week. It is now attempting to appeal that decision, although it's unlikely to win a victory there, at least given historical precedent.
As such, FTC Chair Lina Khan was at a U.S. House of Representatives debate today, streamed live on YouTube. The oversight committee comprises representatives from the U.S. Republican and Democratic parties. Some politicians there undoubtedly sought to score political points against the Democrat-appointed FTC Chair. However, others had some fair questions for Khan, whose crusade against Microsoft has been considered ideological by some.
FTC Chair Lina Khan responds to US House questions over the commission's handling of the Xbox/Microsoft-ABK merger, and its pending appeal. pic.twitter.com/HXCyiPGYwNJuly 13, 2023
Rep. Kevin Kiley rhetorically asked Lina Khan if the FTC were taking on cases it "knew it would lose" while discussing the FTC's handling of Activision-Blizzard. He went on to infer that Khan's FTC lawyers had "invented case law" to try and reduce its legal burden, i.e., proving its points in court. Khan responded with "absolutely not" about bringing cases it knew it would lose. Khan went on to deflect the rest of the question regarding the chances of winning against Microsoft, citing that "this matter is still pending for the FTC," so she'll be "limited in what [can be] said about the merits."
Rep. Kiley quickly pushed back against Khan, noting the judge "roundly rejected" the FTC's arguments and that there weren't even "serious questions" brought by the agency. Yet, the FTC is going to "spend even more tax payer's money on an appeal you're even less likely to win because the appeal's court is going to defer to the trial court's findings of fact .... "
Khan failed to give a full response, instead falling back to the procedures of the FTC.
In a follow-up, Kiley inferred that Khan was wasting tax-payer money by referring the lost case to appeal since the 9th circuit will use the federal Judge Corley's decision-making as part of its own. Microsoft seems undeterred that the appeal will prevent the deal from closing, going as far as to ready Activision's delisting from the NASDAQ stock exchange on Monday.
Another clip challenging the FTC protecting Sony's market position. Some of the arguments do seem to be in bad faith/political point scoring attempts (U.S. politics is painful), but the FTC's position is demonstrably hard to argue and relies on assumption of foul play. pic.twitter.com/GEJZDUie0cJuly 13, 2023
Rep. Darrell Issa chimed in (above) to lambast Khan, accusing her of protecting Sony's dominant market position in console gaming while also remarking "shame on you" for Khan's apparent refusal to accept responsibility for the FTC's decisions — decisions she described as "staff decisions." One Rep. Harriet Hageman went as far as to accuse Khan of not having a fully credible lawyer's license, too — although even if true, it doesn't matter and isn't relevant to her role as FTC Chair. It is an example of how some of the accusations thrown at Khan were in bad faith, potentially muddying valid criticisms of the overall handling of the current incarnation of the FTC.
Activision-Blizzard-King owns franchises like Call of Duty, World of Warcraft, and Candy Crush Saga. The powerful franchises would give Microsoft's flagging Xbox platform a stronger, more permanent foothold in a gaming market skewed towards Nintendo and PlayStation for decades. Xbox has always been in third place globally, with few exceptions, owing to years of mismanagement and underfunding. Under Phil Spencer, Microsoft finally began to see the opportunity with Xbox, elevating the division above Windows to its own seat at the executive leadership table. However, catching up to Microsoft's competitors will require some serious investment, and that's what the $69 billion deal represents.
Analysis: Tripping over ideology
Among the ruckus, there was some praise from both sides of the House for Khan's FTC, albeit generally along party lines. Both sides had praise for how the FTC had won some consumer protections against hostile business practices from some larger corporations. Democratic representatives praised Khan's "courage" in trying to rein in "big tech," with many notable politicians ideologically believing (somewhat arbitrarily, in my view) that some of them are "too big."
I would argue that the innovation we see from companies like Apple, Amazon, and Microsoft is only possible due to massive investment. Nobody sane would say that a merger between two massive corporations like Activision and Microsoft doesn't deserve scrutiny or even legally-binding concessions. If Microsoft did wind up wielding Call of Duty like a bludgeon to harm Sony, that would be a bad thing. However, they've offered to contractually honor access to Call of Duty for at least a decade (likely that would be extended). Xbox lead Phil Spencer even offered, under oath, that they would keep Call of Duty on PlayStation for as long as Sony allowed. Microsoft wants to help consumers by reducing the barriers to access for Call of Duty, putting it into Xbox Game Pass and even on Nintendo Switch, and it was here that the FTC lawyers failed to explain how this would harm consumers.
A world where Xbox isn't allowed to catch up is bad. A Sony utterly dominant over high-fidelity console gaming would lead to reduced competition and higher prices. We saw PlayStation move first to increase prices to $70 per game and $550 per console in some markets, owing to its market share dominance. It didn't even need to consider the consequences here, and that's with a relatively stable Xbox platform in the mix. Imagine what it would be like without either side to counterbalance the other. Both sides have shown a willingness to increase prices, and it's only healthy competition between PlayStation and Xbox, and others that keep prices level for us — consumers.
Nothing about this merge mathematically suggests Sony would be materially damaged here. Microsoft will use this deal to go after Apple and Google, neither of whom were really present in these hearings for obvious reasons. That's what the FTC should be considering concerning competition instead of just "hoping" Microsoft can magically produce the next Super Mario or the next iPhone. This deal has bigger implications for positive competition across the entire tech sphere, and the FTC would realize it if they weren't so mired in their own ideology.
Of course, aspects of the so-called "Big Tech" bogeyman solicit deeper inspection, and it's with these positive intents that the ABK merger has gotten lost. The FTC has investigations pending into how Amazon wields its logistics business to shut out competing firms and reduce its seller's profits, for example. I would argue that the FTC should also investigate how Apple and Google are blocking innovations like NVIDIA GeForce Now and Xbox Cloud Gaming from monetizing on their utterly duopolistic mobile OS platform.
Microsoft caught the blowback from an FTC mired in regret for not stopping Meta from vacuuming up every social network on earth, Amazon from blowing up all of retail, and Google from taking over the entire monetization layer of the internet. While well-intentioned, this was simply the wrong battle to fight. If they weren't blinded by ideology, they'd have realized it.
Get the Windows Central Newsletter
All the latest news, reviews, and guides for Windows and Xbox diehards.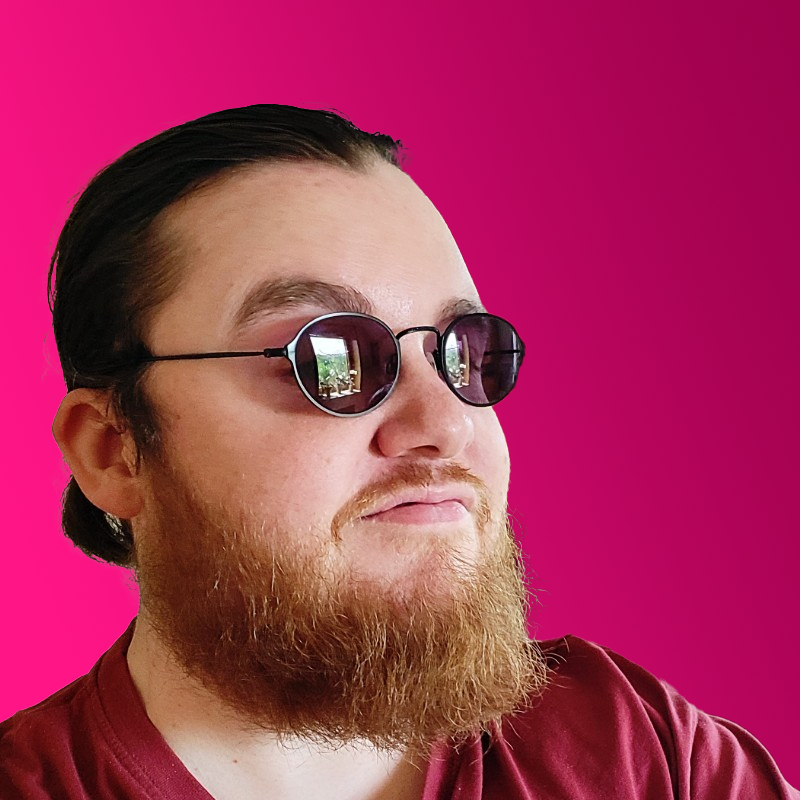 Jez Corden a Managing Editor at Windows Central, focusing primarily on all things Xbox and gaming. Jez is known for breaking exclusive news and analysis as relates to the Microsoft ecosystem while being powered by caffeine. Follow on Twitter @JezCorden and listen to his Xbox Two podcast, all about, you guessed it, Xbox!