GLQuake ported to Windows Phone 8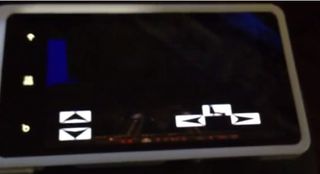 Windows Phone sports Xbox Live integration where consumers can download and interact with their avatar and account, which pulls down gamerscore, friends and more. It's a strong selling point for the platform since the Xbox Live service boasts over 40 million subscribers. If Microsoft can successfully tap into that pool of consumers, Windows Phone's marketshare would pose more of a threat to Apple and Google.
An MSDN member has published a quick look at a GLQuake port for Windows Phone 8. Jmarshall23 (Justin Marshall) has not only thrown together the above video showing off some gameplay on a Lumia Windows Phone, but has added D3D11 support. The project is currently available to download and run to test out what's being developed. It's a strong foundation, especially since work only too place over the festive period.
For the time being Windows Phone has an array of popular titles available on the store. Unfortunately, there has been a serious lack of support for video game engines. Developers have therefore been unable to utilise available tools and features that are sported by the leading engines to create truly immersive gameplay. While the current selection of games is good, there's always room for improvement.
At the Windows Phone 8 launch, Microsoft took a few moments to highlight a number of partners who have pledged support for its mobile platform. This list included the likes of Unity, Cocos2D, Havok, Marmalade, and Ogre. Gaming components were also mentioned and included SharpDC, Photon, and Autodesk.
For the GLQuake Windows Phone 8 port, there's a long way to go. The engine itself is still reportedly riddled with bugs, but we're excited to see such projects being erected to further improve the selection of quality games available for consumers. With more official engine support well on the way, we're likely to see more developers pump out higher quality games using tools crafted for the platform.
Source: MSDN (opens in new tab), YouTube; thanks, RyoTGZ, for the tip!
Rich Edmonds is Senior Editor of PC hardware at Windows Central, covering everything related to PC components and NAS. He's been involved in technology for more than a decade and knows a thing or two about the magic inside a PC chassis. You can follow him over on Twitter at @RichEdmonds.
This makes me happy I got a Windows Phone. I was playing this when I was 6/7 :)

Saw this the other day on another site, its really great to see people take their time to port these games and show what the Windows Phone 8 can really do. I was really young when I played Quake but was a bigger fan of Unreal Tournament. I guess the Quake engine is a lot more versatile.
On another note, I myself and I'm sure a lot of others are still wondering where some of those Gameloft games are... They said "Coming this holiday" so hopefully real soon.

Q3A would have been a better port. but...
Congratz on the awesome job Dev, I would love to see it go live.

Bring on the Gameloft games asap!!

One thing we need to filter out is who uses a Live subscription for gaming and who uses one for the other features? For the latter, this feature isn't attractive seeing as you don't need it to use some of the peripheral services that cone with Live outside of online gaming. The next part is trying to get so called "hardcore gamers" to buy into mobile gaming as a valid form of gaming. I'm not saying the sites I peruse are the majority. But there is a real sentiment amongst console gamers that mobile gaming is not a valid form of gaming.

Can't wait to have this. I grew up on Quake!

It's a strong foundation, especially since work only too place over the festive period.

I see now that only a 'k' is missing, but without that letter, the whole sentence looks like something created by a computer algorithm. Made me smile.

Would love to have this on my phone, even if it's buggy...

Put Xbox team to run Windows Phone. Considering the know-how and the partnerships MS got with Xbox and Xbox 360, games should be the big deal for Windows Phone. But where do we find mobile versions of great games (GTA, Dead Space, etc)? ANDROID. How? Is Windows Phone on the same company as Xbox?

It boggles my mind sometimes how Microsoft completely ignores more the larger selling points of the phone to keep pitching Live Tiles and Kids Corner. Its like the whole ad department has decided single moms are there audience.

That "game play" on the video is the old game play demo. Not actual gameplay.
Btw people still play QuakeWorld online. Just download nQuake for Windows/Linux/Mac.

Hey guys, first comment here!
I bought a Yellow Lumia 920 yesterday, beautiful device and being able to put it anywhere (even face down!) without any case is amazing coming from iOS products. This port looks exciting and interesting, if they can ever get it to run better. Could any one recommend some games for my phone? I have Snake, Line Birds and some Pokemon games on the device currently but would like to expand. The Pokemon games are crashing in their emulator right now :(

Wish it were doom Glad to see some devs always pick up the slack when Microsoft doesn't garner developer interest!
Windows Central Newsletter
Thank you for signing up to Windows Central. You will receive a verification email shortly.
There was a problem. Please refresh the page and try again.