From the WPCentral Forums: Sales reps and Windows Phone (The Good the Bad & the Ugly)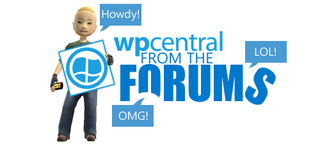 One topic that seems to come up a lot in the forums is individual experience with sales representatives when looking at a Windows Phone. For the longest time these posts were mostly bad experiences, after all Windows Phone is the "new kid on the block" so it seems to take a beating on most occasions. Yet Windows Phone continues to get great reviews and its popularity is increasing. The positive news is on the rise and so are the forum posts about great experiences when inquiring about Windows Phone devices. Still, there are all sorts of stories that you folks are sharing with each other. Here are a few:
In the thread "Rogers impressed me today", forum member based_graham had a great experience with a sales rep:
In "Odd thing T-Mo rep told me while looking at Lumia 710 today", forum member speedtouch had an interesting interaction when inquiring about getting a Lumia 710 off contract.
Likewise in "This is what a Verizon rep told me, forshame!!" forum member johndd34 got the "you should get an Android" hard sell from a Verizon sales representative.
There you have it, some of what our Forum Members are saying.
What has your experience been? How did it go when you bought your Windows Phone? If you don't have a Windows Phone yet and you're just shopping around, come join the forum discussion so you're prepared for what ever happens when you get to the store. Remember, you have to be registered to post, so sign up today.
Get the Windows Central Newsletter
All the latest news, reviews, and guides for Windows and Xbox diehards.