Google to acquire Motorola Mobility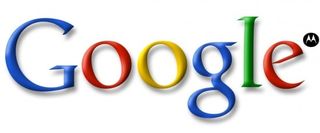 Just as we were lamenting Motorola Mobility's position on using Windows Phone (and their stock situation), Google comes out of nowhere and buys them up out for $12.5 billion. From the press release they mention how they want to "...supercharge the Android ecosystem and will enhance competition in mobile computing. Motorola Mobility will remain a licensee of Android and Android will remain open."
Although Motorola is a dedicated manufacturer of Android devices, they also happen to have something that Google really wants--namely a large patent portfolio. Remember, Moto for all intents and purposes invented the cell phone back in the day resulting in a large arsenal of patents that Google can finally wield in defense of Android (seeing as that OS is evidently build on stolen IP). That's something that they will have to do a lot of as Microsoft is currently suing Motorola Mobility over patent infringement, meaning now they are suing Google over the same issue. That court case should get interesting, to say the least.
Google's Andy Rubin states that they remain committed to still working with other partners, although this obviously puts HTC in an odd position--they're not Microsoft's exclusive partner anymore and neither are they Google's. Various OEM partners have publicly come out in support of the deal, notably LG, Samsung, Sony-Ericsson even HTC paying lip-service with the same paraphrase of "We welcome Google's commitment to defending Android and its partners." although you wonder what they have to be saying privately about the deal.
The big question is what does this actually mean? Too early to tell though clearly Google is stepping up things against Apple and to a lesser extent Microsoft. Apple already has the hardware thing down and Microsoft now has Nokia in their corner. As to our thoughts? We'll gladly take our Nokia deal over Motorola any day.
Full press release after the break.
Source: Official Google Blog; via AndroidCentral 1, 2
Google to Acquire Motorola Mobility
Combination will Supercharge Android, Enhance Competition, and Offer Wonderful User Experiences
MOUNTAIN VIEW, CA and LIBERTYVILLE, IL – AUGUST 15, 2011 – Google Inc. (NASDAQ: GOOG) and Motorola Mobility Holdings, Inc. (NYSE: MMI) today announced that they have entered into a definitive agreement under which Google will acquire Motorola Mobility for $40.00 per share in cash, or a total of about $12.5 billion, a premium of 63% to the closing price of Motorola Mobility shares on Friday, August 12, 2011. The transaction was unanimously approved by the boards of directors of both companies.
The acquisition of Motorola Mobility, a dedicated Android partner, will enable Google to supercharge the Android ecosystem and will enhance competition in mobile computing. Motorola Mobility will remain a licensee of Android and Android will remain open. Google will run Motorola Mobility as a separate business.
Larry Page, CEO of Google, said, "Motorola Mobility's total commitment to Android has created a natural fit for our two companies. Together, we will create amazing user experiences that supercharge the entire Android ecosystem for the benefit of consumers, partners and developers. I look forward to welcoming Motorolans to our family of Googlers."
Sanjay Jha, CEO of Motorola Mobility, said, "This transaction offers significant value for Motorola Mobility's stockholders and provides compelling new opportunities for our employees, customers, and partners around the world. We have shared a productive partnership with Google to advance the Android platform, and now through this combination we will be able to do even more to innovate and deliver outstanding mobility solutions across our mobile devices and home businesses."
Andy Rubin, Senior Vice President of Mobile at Google, said, "We expect that this combination will enable us to break new ground for the Android ecosystem. However, our vision for Android is unchanged and Google remains firmly committed to Android as an open platform and a vibrant open source community. We will continue to work with all of our valued Android partners to develop and distribute innovative Android-powered devices."
The transaction is subject to customary closing conditions, including the receipt of regulatory approvals in the US, the European Union and other jurisdictions, and the approval of Motorola Mobility's stockholders. The transaction is expected to close by the end of 2011 or early 2012.
Webcast Information
Google and Motorola Mobility will hold a conference call with financial analysts to discuss this announcement today at 8:30am ET. The toll-free dial-in number for the call is 877-616-4476 (conference ID: 92149124). The call will also be webcast live athttp://investor.shareholder.com/media/eventdetail.cfm?eventid=101369&CompanyID=ABEA-3VZHGF&e=1&mediaKey=A21887C59EBAAC12F1BCF4D43C080953. The webcast version of the conference call will be available through the same link following the conference call.
About Google Inc.
Google's innovative search technologies connect millions of people around the world with information every day. Founded in 1998 by Stanford Ph.D. students Larry Page and Sergey Brin, Google today is a top web property in all major global markets. Google's targeted advertising program provides businesses of all sizes with measurable results, while enhancing the overall web experience for users. Google is headquartered in Silicon Valley with offices throughout the Americas, Europe and Asia. For more information, visit www.google.com.
About Motorola Mobility
Motorola Mobility Holdings, Inc. fuses innovative technology with human insights to create experiences that simplify, connect and enrich people's lives. Our portfolio includes converged mobile devices such as smartphones and tablets; wireless accessories; end-to-end video and data delivery; and management solutions, including set-tops and data-access devices. For more information, visit motorola.com/mobility.
Daniel Rubino is the Editor-in-chief of Windows Central, head reviewer, podcast co-host, and analyst. He has been here covering Microsoft since 2007 when this site was called WMExperts (and later Windows Phone Central). His interests include Windows, Microsoft Surface, laptops, next-gen computing, and for some reason, watches. Before all this tech stuff, he worked on a Ph.D. in linguistics and ran the projectors at movie theaters, which has done absolutely nothing for his career.
It seems all the major phone OSs now have a major hardware manufacturer to back them (Microkia, HPalm, Googorola as well as Rim and Apple). You have to ask whether it's going to put HTC, Samsung, LG et al at a major disadvantage.

i dont see hwo this can possibly help google or motorola. if anyhting its gona cost them mroe $$$ lol

looks like some Android central fan boys are tracking me...... lol

One has to think that MS has already licenced the necessary patents for its mobile OS's from way back in the Windows Mobile days so I dont think google owning those patents really matters a lot. Unless there are areas that MS is legitimately infringing, google cant countersue in defence of android. Whatever the case, my contention has always been that MS should storm ahead and make WP7 such an incredible OS that consumers and OEM's will be scrambling to get a piece of it. That's really whats going to count in the end.

Motorola held many hardware related patents. I don't see how this move will cure Google's software patent infringing woes. Also Motorola was already all Android so I don't see this changing much of the landscape except that for sure we won't be seeing any WP7 devices from them.

exactly, this wont change anything. all this did was cost Google 12billion and more $$ on lawyers. And now we wont get Wp Motorola , but who cares , id never get an other Motorola after seeing the FAILED Atrix. lol

Motorola may have a large number of patents but the vast majority of them are no longer in use today. They are mostly related to feature phones and obsolete technology. Remember that both Microsoft and Apple recently sued them over their smartphone business as it stepped on their IP... in the end this is nothing more than Google paying 12.5 Billion to keep motorola to themselves, which is ironic because nobody else wanted them... in fact most android users have moved on from them

Interesting to note that Nokia's stock price jumped 10% (as of this writing). MSFT also is up a bit as is AAPL. But GOOG is down 2.5%. Not much, but certainly the markets aren't saying this is the Chocolate Factory's most brilliant move yet.

Wow, seriously.......I really don't know how to take this. This is funny though, I'd rather be partnered with Nokia than to own Motorola.

Motorola has lost a lot of its appeal for me in recent years, and if this deal goes through (I am sure regulators are going to have to approve this) it will clinch it for me to stay away, FAR FAR away from Googatrola(or is it Googatroll?) :)

"Supercharge the Android ecosystem" means more than just phones. Motorola Mobility is the consumer division of Motorola also makes set top boxes, home networking equipment, bluetooth devices, etc. I'm sure in a years' time or so we'll be looking at a Motorola Mobility-made Google TV with awesome integration with Android phones.But with regards to phones, I'm not exactly sure how this'll pan out. This puts them in competition with the companies who make their phones, something MS has been reluctant to do. I almost feel sorry for HTC who built their business on Windows Mobile, only to have the UI improvements they made on that platform relegated to apps that anyone can uninstall completely, now potentially facing a similar fate with Android. I'm sure there'll be more eyes on Windows Phone as companies readjust their commitment to Android.I'm also curious if this will affect the Droid brand with respect to Motos, especially given the fact that Verizon really pushed the platform into the mainstream.

desperate Mafukers!! all the more reason to hate google.

That's one way to kill Motoblur. :-pInteresting though, because it's a partnership and not an acquisition, Microsoft doesn't necessarily need Nokia to make money. On the other hand, Google would need Motorola to make money, which would mean they'd have to make it more appealing than the other OEMs making Android devices, which might make the other OEMs sell less and make Android less appealing.

What if google is going to use Motorola to produce their Nexus line of phones exclusively? That would be a income source for them. Not a large one, but a return none the less.

Hello,Sorry, but who is Motobola?I am a European customer and do not know this brand. Are they manufacturing smartphones also?

android + moto= failslowlagrandom rebootfail

First a disclaimer: I hate the current patent law situation in the US. The Patent Office issues to many patents for trivial ideas that never go into production. The result: the US gets lawsuits instead of innovation. The whole process needs to be returned to its constitutional mandate. As for the deal: it's good for both Google and Motorola. Google gets "a seat at the patent table" and Motorola gets badly needed cash. A few points: "Motorola may have a large number of patents but the vast majority of them are no longer in use today."Over 7000 of the patents are "pending" or otherwise brand new. Since Google has publicly stated that the patents were the primary objective, you can be sure their patent lawyers and engineers went through every one with a fine tooth comb to verify the amount of litigation ammunition available."Interesting to note that Nokia's stock price jumped 10% (as of this writing). MSFT also is up a bit as is AAPL. But GOOG is down 2.5%. Not much, but certainly the markets aren't saying this is the Chocolate Factory's most brilliant move yet."Not nearly as bad a reaction to the Microsoft Skype acquisition (analysts are still scratching their heads over that one.) Google mostly recovered by the end of the trading day. More importantly, Nokia's climb, like RIM's, was due to Wall Street's belief that now they too are takeover targets."You have to ask whether it's going to put HTC, Samsung, LG et al at a major disadvantage."Well, you can ask them: all the ones you mentioned and others have come out and publicly stated that they support the deal. Currently Android is their OS cash cow and they believe a Google better armed in the patent wars can only strengthen the platform. You can also bet all were fully informed of Google's intentions before the deal was publicly announced.My guess is that at some point Google will spin off Motorola minus certain IP assets. Either that, or sell of the company in parts to its existing manufacturing partners.As for Microsoft, I see problems on two fronts.First, Google probably now has sufficient ammunition to challenge Microsoft licensing fees on phones running the Android OS. Google could impose similar fees on WP7 phones or more likely, reach an agreement with Microsoft ending their fees.Second, and more worrisome for Microsoft, is that even though some analysts don't expect it, Nokia is a takeover target, more so as its cap drops and every time they push their own patent litigation. Apple, Microsoft, and Google sit on huge piles of cash that their share holders would be better served if it was put to use. Further, even though Microsoft way over paid for Skype and some would argue the same for Goggle's purchase of Motorola, the truth is the deals won't even dent their bottom lines. From what I've read, Google might need to bulk op its IP portfolio even more which would put Nokia in its cross-hairs. If Nokia continues to irritate Apple, I wouldn't be surprised to see Steve pull the trigger. Even a company like HTC isn't large enough not to be a takeover target in the current litigious atmosphere. The DOJ anti-trust brigade would look the other way because in these cases we're dealing with foreign companies and because promises could be made to spinoff unneeded assets.Can Microsoft not afford not to make a preemptive buyout?
Windows Central Newsletter
Thank you for signing up to Windows Central. You will receive a verification email shortly.
There was a problem. Please refresh the page and try again.