Google plans to banish third-party cookies forever
It wants to remove support for third-party cookies from Chrome within the next two years.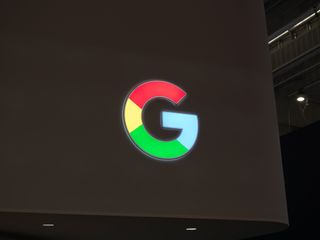 (Image credit: Windows Central)
What you need to know
Google wants to make third-party cookies a thing of the past.
With new standards like its proposed Privacy Sandbox, it hopes to make them obsolete and eventually drop support for them in Chrome.
In the meantime, it'll start making changes to its policies for cross-site cookies beginning this February, with the aim of making them more secure.
Google is charging ahead with its idea of a Privacy Sandbox that both improve users' privacy across the web and allows online advertisers some semblance of control and insight into user habits necessary for them to keep running their businesses.
To that effect, Google this week announced its intent to eventually phase out the use of third-party cookies in Chrome. It hopes to do so within two years. Other browsers have already jumped on the anti-tracking and anti-cookies bandwagon a while ago, but Google claims their approach may be misguided.
There may be some merit to the company's argument that merely removing third-party cookies without providing any alternatives to publishers could lead to an even worse privacy paradigm on the web than the one we currently have.
For example, the Mountain View giant points out that in the absence of personalization via cookies, many ad companies instead are turning to indirect methods such as fingerprinting to make up the difference. Google is also clamping down on such techniques and promises to reveal more tools aimed at detecting and mitigating covert tracking and fingerprinting later in the year.
For now, it's continuing on its path of slowly phasing out the use of cookies across the web. To start off, if cookies don't clearly indicate whether they're 'cross-site' or 'same-site' — meaning whether they link to another website/service — Google will automatically assume they're same-site and prevent information sharing with another site. That'll start in February.
For cross-site cookies, Google will mandate the use of HTTPS encryption to ensure any data they communicate is secure.
Windows Central Newsletter
Get the best of Windows Central in in your inbox, every day!
Gafa hide behind the right to innovate and freedom of expression
The business it's just pay for referencement
Windows Central Newsletter
Thank you for signing up to Windows Central. You will receive a verification email shortly.
There was a problem. Please refresh the page and try again.