Halo 5: Forge for Windows 10 will make finding custom games easier after launch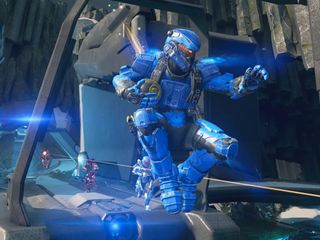 343 Industries has revealed that the upcoming Halo 5: Forge map editor for Windows 10 PCs will get a custom game browser sometime after it launches on Sept. 8.
While the free map editor for the sci-fi shooter will have a content browser at launch, 343 Industries' Halo franchise development director Frank O'Connor made a quick comment over the weekend on the NeoGAF forums that mentions a custom game browser for the first time. He stated:
PC Gamer got an official comment from a 343 Industries spokesperson confirming O'Connor's statement:
There's no word on how long we will have to wait before the custom games browser is added to Halo 5: Forge, but once it is implemented, it will turn the PC map editor into a full fledged free multiplayer shooter.
Check out the PC system requirements for Halo 5: Forge on Windows 10
Windows Central Newsletter
Get the best of Windows Central in your inbox, every day!
Damn pc gamers lucking out

Damn Posted via the Windows Central App for Android

Oh man! this is crazy! I cant wait

Wow.. it only took.... Halo 2, Halo 3, Halo Reach, Halo Anniversary, Halo 5, Destiny... I'm sure there was a couple of other remakes in there somewhere.... I mean, it literally took you 10+ years to finally realize that Halo needs a God damn Custom Game Server Browser? Tell me why I should bother coming back to this game when it takes you that ******* long to get the hint?