Halo: Spartan Assault is set to land on Xbox 360 this January 31 for $14.99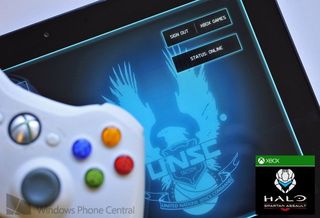 The top-down shooter game, Halo: Spartan Assault, has been crashing the party across multiple platforms including Windows Phone, Windows 8, and Xbox One. The game has been well received by many critics (including us here at WPCentral) and is helping to set a new standard of what we can expect on our multitude of Microsoft devices. The party is about to expand though – Halo: Spartan Assault will be heading to Xbox 360 tomorrow.
Microsoft has announced that the battle "expands to new warfronts" starting tomorrow, January 31, when the title will be available for digital download via the Xbox 360 marketplace. The game originally launched in July 2013 exclusively for Windows Phone and Windows 8 device, but has since been advancing across the Microsoft ecosystem of devices. Lucky Xbox One owners were able to obtain the game December, 23 and now those of you who are still rocking the Xbox 360 will get your shot.
The game, as previously mentioned, is a top-down shooter and was a team development by 343 Industries and Vanguard Entertainment. While the game wasn't created by the original Halo development team at Bungie, it has been critiqued to be a "true Halo game" by Game Informer and others.
As when the Xbox One variation of the title was launched, those of you who purchased the game may be eligible for a discount. The game will normally sell for $14.99, but if you previously purchased the game for Windows 8 or Windows Phone prior to December 15, 2013, you are eligible to download the Xbox 360 variation for only $4.99.
So get ready to jump into the immersive Halo: Spartan Assault storyline as you battle back the Covenant in 25 single player missions. If you have the game across multiple devices, you will be delighted to see that all of your progress syncs throughout, so you can pick up and continue with whatever device you have on hand.
Have you gotten your hands on Halo: Spartan Assault yet – how are you enjoying (or not enjoying) the game?
Source: Microsoft
Get the Windows Central Newsletter
All the latest news, reviews, and guides for Windows and Xbox diehards.