Halo Wars 2 will have 'a completely new way to play a RTS' in a mystery game mode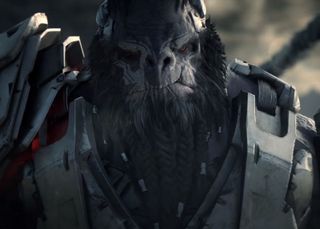 343 Industries Studio Head Dan Ayoub told an audience at the PAX West game convention this past weekend that the upcoming real-time strategy game Halo Wars 2 for the Xbox One and Windows 10 will have a mode that will give players a very different RTS gameplay experience.
Dualshockers quotes Ayoub as saying:
No other info on this mysterious game mode was revealed. However, the Halo Wars 2 panel did show off some footage of the first single-player campaign mission in the game, as posted by Giuseppe's Gaming on YouTube.
Halo Wars 2, which is being co-developed by 343 Industries and The Creative Assembly, is currently scheduled for release on Feb. 21, 2017. It will be a Xbox Play Anywhere title, which means people who purchase the digital version of Halo Wars 2 on the Xbox One can get the Windows 10 version for free, and vice versa. However, Halo Wars 2 won't have cross-platform multiplayer, at least for its launch.
See at Xbox Store (opens in new tab)
Windows Central Newsletter
Get the best of Windows Central in your inbox, every day!
I actually enjoyed the first one a lot (I wasn't expecting to, either), and I'm looking forward to Wars 2. This game mode, though, might just be a gimmick, which could be there for a feature plastured on a box. Who knows, this could be a really fun mode to play, too. Looking forward to finding out.

I'm really excited to play Halo Wars 2 on my PC! Especially after announcement for Gears 4 on PC, it makes me think that Halo 6 will also be on PC.

I think they've been clear that Halo won't be coming to PC.

Yeah, not from Phil though. I fully expect it to. And I welcome it. As an Xbox console gamer, I hope PC gamers get to play all MS exclusives on Windows 10/xbox live. It will grow Xbox Live way beyond anything Sony could ever dream of with PSN.

I think it was just about 5

Reminds me of the Star Wars Empire at War games, with the way units work on the battlefield, and the design being cinematic.
I wish the video had included where they talked about comparing it to StarCraft because that's my benchmark for RTS. I'm really curious about this on PC. Posted via the Windows Central App for Android

Shut up and take my money.

If I had to guess, you might be able to go 1st person mode when your units engage the enemy. This will be the best selling Xbox title on the PC, strategy games are the best selling game category on the PC.

If they add a FPS mode option, I'll be all over this game. RTS are just not my thing.