Halo Waypoint app support to end August 1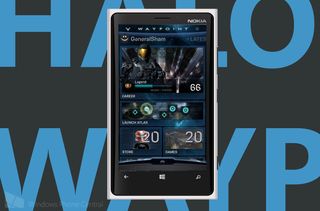 Microsoft has revealed that it will end support for its Halo Waypoint apps for Windows Phone, iOS and Android on August 1, including its ATLAS multiplayer map features that are used in combination with the 2010 Xbox 360 game Halo: Reach.
In a post on the Windows Phone Store page for the app, Microsoft states:
The Halo Waypoint app offered Halo: Reach players a way to keep track of their in-game stats, along with the ATLAS feature, which offered overhead views of the game's multiplayer maps, including real time position and score information. The last major update to the app was made in mid-2013, when it added support for player stats in Halo 4.
Microsoft is currently working on Halo: The Master Chief Collection for the Xbox One, which includes Halo 1-4, for release this November, followed by the all new game Halo 5: Guardians which is due for release sometime in 2015. It's more that likely that Microsoft will add support for both games to its Xbox One SmartGlass app.
In the meantime, you can still download the Halo Waypoint app right now in the Windows Phone Store. Were you a frequent user of the Halo: Waypoint app and if so will you be sorry to see its support end in a couple of weeks?
Thanks to Mrunank for the tip!
Haven't used it much since rvb stopped being pushed to that client. & 1st

Microsoft killing support for everything since July 2014

I feel it's heavy emphasis on Reach limited it's function and effectiveness for me... Why couldn't they have just made something from the site for 4 on the phone or a gateway of some kind? =/

I considered it dead as soon as Halo 4 released.

They had that for 4, its called Xbox 360 Smartglass. You can pull up the Halo 4 integration from there.

At one time, before the actual release of Halo 4, the app actually had a Halo 4 section but then they removed it.

Yeah but there is a new one coming on Smartglass. Future halo's that is and the series.

I never used it when Halo 4 came out

The app was extremely disappointing anyway.

Let's just hope they integrate this in smartglass. Its bad enough only so few titles have smartglass support. Let at least 'MS games' have it.

Games arnt the only things that saw no smart ass integration even video marketplace has little support for it

...Let's hope Cortana doesn't get "smart ass integration".. Otherwise a lot of people will get their ego hurt.

They never updated the app to support Halo 4 anyway and this should be functionality you see in Smartglass, not a separate app.

I rarely find an excuse to use Smartglass, let alone a "native" app (that could pass as little more than a web wrapper) for a game that released in 2010.

Well It was pretty useless anyway

Im guessing the android/ios apps are getting the axe aswell as 360

It makes sense.
In a way I view that app as breaking ground for the awesome but under utilized smart glass.

Aka...a whole lot of people just lost their jobs.

Meanwhile no Destiny companion app is planned for WP8....

Joke of an app that never supported Halo 4. This along with the games Hub becoming useless made me more pessimistic about Xbox on WP8 ever making a comeback. Also, there isn't a Destiny app in the works for Windows Phone. If only I could have all the games from iOS and the functionality of Windows Phone... :'(

The app was pretty much abandoned a while ago. Half hearted posts every now and then.

& the removal of RvB episodes probably didnt help

Pointless app so that's ok
Windows Central Newsletter
Get the best of Windows Central in in your inbox, every day!
Thank you for signing up to Windows Central. You will receive a verification email shortly.
There was a problem. Please refresh the page and try again.