Cooler Master reveals pre-built PCs resembling shoes and sharks at CES (no, seriously)
Liquid-cooled sneakers, sharks, and desktops, oh my!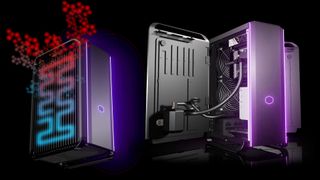 (Image credit: Cooler Master)
What you need to know
Cooler Master unveils its first pre-built desktop PCs at CES 2023 in Las Vegas, split into three distinct line-ups set to be released throughout the coming year.
The Be Excellent, Be Different, and Be Creative desktops feature high-performance parts with a focus on thermal control using innovative liquid cooling solutions and some eccentric case designs.
Based on winners of its Case Mod World Series competition, the Shark X and Sneaker X desktops are small form-factor PCs built into cases resembling their namesakes.
---
Cooler Master, well-known for its desktop computer components, including CPU coolers and a range of peripherals, today announced the launch of its advanced system line-up of pre-build complete PC systems at CES 2023 in Las Vegas. Divided into three categories: the Be Excellent, Be Different, and Be Creative lines excel in specific areas ranging from high-performance cooling to an ultra-compact form factor with unusual case designs.
The high-performance CoolingX desktop joins the Be Excellent range in Q2 2023 and targets gamers or content creators who demand the heaviest performance in a compact form-factor PC. An innovative liquid cooling solution extends water channels alongside the PC case panels, acting as a giant heatsink with its fin design for improved dissipation.
Those looking for maximum performance out of the smallest possible space will appreciate Cooler Master's new AIOX NUC releasing in Q3 2023, based on Intel's NUC small form-factor PCs. Featuring a 12th Gen Intel Core i9 processor, the Be Excellent entrant features another liquid-cooling solution with the award-winning MasterLiquid Flux, specifically designed to fit the ultra-compact NUC and push the CPU to its limits without throttling performance.
Image 1 of 4
The quirky Be Different range targets users with bold tastes who want high-performance systems in a small form factor, plus an exciting design twist for two of the three desktops. Cooler Master's Shark X and Sneaker X are variants of winners from its Case Mod World Series and feature outrageous designs resembling their namesakes. Both stylized desktops support ITX form-factor motherboards with compact SFX power supplies and an AIO cooler, such as a floor-mounted 360mm AIO radiator found in the red shoe-themed PC.
Next to the wacky surprise cases, the Mini X might look plain, but it's still well suited to the Be Different line-up since the PC case is almost entirely modular. Each panel can swap out for unique colors, from top to bottom, side to side, and front to back. The Mini X internals are still upgradeable with the same ITX form factor motherboards, SFX PSUs, and enough space for NVIDIA's 4000-series or AMD's 7000-series graphics cards.
All three Cooler Master Be Different desktops will be available in Q3 2023.
The Cooler Master 30th anniversary Cosmos Infinity joins the Be Creative line as a special edition desktop featuring a remastered version of the C700M PC case. With premium materials and a color scheme matching the brand, the Cosmos Infinity is limited to 1,000 units with a commemorative badge highlighting the issue number on its case. Loaded with an NVIDIA GeForce RTX 3080ti GPU alongside a themed PSU and AIO cooler, it's an RGB-filled beauty available right now via CMODX.
"We are very excited to enter the market of PC systems," says Charlie Wu, Director of Marketing for Advanced Systems at Cooler Master. "With the introduction of an entire line-up of amazing products, we show the industry we have raised the bar of PC innovation."
Windows Central take
As a lifelong consumer of Cooler Master's PC components, the prospect of custom-built, pre-made desktops from my favorite CPU cooling manufacturer is exciting. I can't say I expected to see designs from its Case mod World Series competition added to its lineup of products, but they still made me smile with their sheer absurdity.
They'll raise some eyebrows, but I can't help but think that the Sneaker X and Shark X should have been the options limited to 1,000 units, not the gorgeous Cosmos Infinity with its 30th-anniversary theming.
I'm intrigued to learn more about the CoolingX desktop with its liquid cooling piping extending all around the case. It's a clever concept to use the side panels as a giant heatsink and may be well-suited to a CPU overclocking test bench. I have a soft spot for ultra-compact desktop experiments, so my eyes are peeled for the liquid-cooled AIOX NUC coming later in the year.
Cooler Master has impressed me with its recent efforts to branch out, such as its CK720 mechanical keyboard, so I'm open to seeing how these new machines perform against some of the best pre-built gaming PCs in real-world testing.
Get the Windows Central Newsletter
All the latest news, reviews, and guides for Windows and Xbox diehards.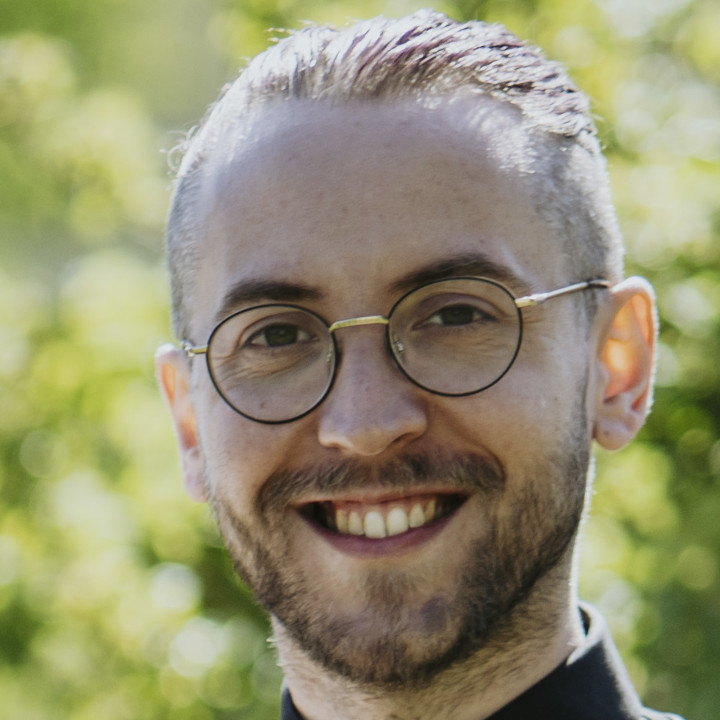 Ben is the channel editor for all things tech-related at Windows Central. That includes PCs, the components inside, and any accessory you can connect to a Windows desktop or Xbox console. Not restricted to one platform, he also has a keen interest in Valve's Steam Deck handheld and the Linux-based operating system inside. Fueling this career with coffee since 2021, you can usually find him behind one screen or another. Find him on Mastodon @trzomb@mastodon.online to ask questions or share opinions.