HBO will start streaming shows without cable in 2015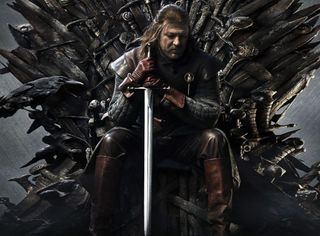 HBO will finally give many people what they have been requesting for years; a way to access their movies and TV shows like Game of Thrones without a cable TV subscription. That's the word from HBO CEO Richard Plepler, who revealed today at an investor conference that it will offer a "stand alone, over the top" streaming service sometime in 2015.
Details about how this will work are still unknown, although Plepler did say HBO will work with its "current partners" and may bring in new partners as well. HBO already offers a way to stream its many past and present TV shows and its library of movies via HBO Go but it requires a paid subscription to the user's local cable TV provider.
It's way too early to tell how successful this venture will be, but if HBO offers the right amount of features for the right price, it could be a big game changer for TV networks in general. Would you pay for a stand alone HBO streaming service?
Source: Re/code
Get the Windows Central Newsletter
All the latest news, reviews, and guides for Windows and Xbox diehards.
I would lol. I can watch veep and game of thrones without having to always call in to sit and order hbo each time I want to see it haha

Be great if they could manage this for the UK too. Programmes of interest are on different channels/networks and this causes illegal downloading. I would pay to receive shows directly, without the man in the middle dictating ads and availability.

What would be great is if they brought HBO Go to Windows Phone (in the US)! Then I'd be excited. I already have a subscription and can view all the shows on the web. I just want it for my phone! :)

HBO Go for HBO Canada too please on Windows phone! Loves me my Bill Maher and John Oliver.

At least get HBO Go for XBOX One! It's awful I still have to power on the ol' 360.

2tomtom... I totally agree. I would pay direct but would prefer to have it all inside Netflix and my sub go up.. Netflix great as its truly cross platform, the others especially sky deserve to tank for their total contempt for windows/wp users.

I'd be interested. I only have internet service and subscriptions to Netflix, Hulu Plus, and Amazon Prime Instant Video .

Amen brother, me too. Cut the umbilical cord

That's exactly what I have after cutting the cord. I also had Aereo for local channels but they we t out if business. I bought an awesome antenna who gives me crystal clear signals for my local networks so I'm good. However I'd pay for ESPN over HBO any day.

Not a chance. Likely $10 to $15

Well that's a ripoff then since my Hulu and Netflix are $8 each.

Hulu had more commercials than broadcast and Netflix has nothing new. Get what you pay for.

Netflix has excellent original programming, near par with HBO in many cases. Hulu does not.

HuluPlus has nowhere near as many commercials as broadcast and Netflix has great original programming and lots of TV shows and movies to watch. I cut the cord a couple years ago and couldnt be happier. I have Netflix, HuluPlus and the WWE Network and still pay only a fraction of what the cable company was getting from me.

Hulu has the Critereon and lots of foreign language tv and movies (without commercials). If you use Hulu to watch The Daily Show, you'll get commercials.

The heck? Why would you pay more than $9.99? #WWEHUMOR ;)

Comcast is offering internet only package (no cable) with HBO streaming starting at $49.

$5 and I'm in too. Anything more wouldn't be worth it.

Except as soon as the price goes low, HBO loses all their money to do high quality, commercial free shows. You guys can't have your cake and eat it too. It takes money to make a TV show.

HBO is making money. This will make them more...

Not if people cut their cable now that they don't need it to see HBO content.

So much does hbo make per cable customer? (too busy to look it right now)
Update: Good point btw

I'm calling it at around $20-$25. HBO already previously stated that in order to add their services to Netflix service they would want Netflix to make customers pay an additional $12-$15 for the privledge. If netflix said no to that deal, and HBO is going its own way now, I expect no less than $20. I mean seriously, it's $15/mo add on through cable and that is partially subsidized through the package the subscriber is on. I'd be really surprised if it was less than $20. That being said, I'd hop all over it. I pay for all these channels i don't watch. I would love simply: locals, Comedy Central, E!, CNN, and HBO. Oh, and i guess maybe ESPN (depedning on individual price) since i got roped into a work fantasy football league.

If you get locals only, you can add HBO for $15/month, so there is no hidden bundled cost. I would expect it to be about $15/month.

Here in Norway HBO charges 79 NOK, which is the same as Netflix.

But what does that have to do with Windows Phone :/

I see what you did there and I approve.

Its not out of the question that it could be part of a future windows phone app, as man streaming services (is Netflix) do.

I asked myself the same question when I saw this article...

So tired of these comments. We get it.

Well then why is this website called "WINDOWS PHONE Central"?

The name is changing soon

I've complained before about the flood of articles that have nothing to do with Windows Phones. However, with the direction that the Windows platform is going (i.e., a unified experience for all devices), the lines are getting blurred. I'm okay with that. It's also why I think this site is planning to rename itself so this issue will become moot.

It will still be an issue if I don't care about Xbox (and I don't). What they need to implement is a tagging/filter system that allows us to remove topics we don't care for and then also implement that in the apps.

Seriously, this should not be in wp news. It seems as if there wasn't any news about wp at all. Which would mean wp is dead. And that's not happening right?

Good point since HBO Go doesn't exist for Windows Phone.

Why even comment then, just skip over the article a s move on. It really is that easy....

Well since HBO is somethign that woul dbe available for streaming on a Windows PC now, and this site covers Microsoft related news, that is why it's a story here. Do your research before you make yourself look foolish. Same goes for everyone else that doesn't actually follow what goes on in this site.

Do Windows devices even HAVE an HBO app?? No.

Where does it say an app is required? It says a streaming service. You don't need a Netflix or Hulu app on your PC.

In Romania they do! http://www.wpcentral.com/official-hbo-go-app-windows-phone-hits-marketpl...

Means nothing to me until HBO gets us apps for Windows Phone and Windows Tablets.

That's a fact, and XBox One too. Build a Universal app and be done with it.

It doesn't come out until 2015...same as win 10. Universal app may not be necessary.

I would pay upwards of $20/month to watch Game of Thrones by legal means.

Or you could just read the books and then go look at some boobies on the internet.

Lol best reply of the day

Or you can buy the DVD of a season for 40.

Wow, more good news today. First QI charging, now this. Are companies actually listening to customers now? That's a change from some previous "we know better" attitude in the past.

Oh so the free HBO channel bonus I got from Comcast is no longer a bonus?

Please ESPN, do the same!

Never. Providers make their money solely on sports channels and they will never allow ESPN to detach.

Agree. Lets disconnect all these channels. I'll still buy internet from someone, and content, but I don't need anything else.

I would definitely jump on this. A bonus would be to binge watch shows for a month or two, then drop the service for the remaining months of the year.

When they releasing that universal window's app!!!!!

Believe it when I see it.

'Murica only. $15/month, min.

I'm guessing more like $20 since it's $15 with useless cable.

It will cost the same if not more standalone than with cable/sat. Watch and see.

Just price it like Hulu+ with new episodes available the day after they air and watch the $$$$ roll in.

The beginning of the end of cable companies. Good riddance.

Yep, I killed cable, got Netflix, Hulu, Amazon Prime, and then just purchase what I want on either XBV or Prime. I'll never look back.

As long as they own the pipe I wouldn't count on that. They'll adjust internet prices to cover losses, or they'll look to make deals with over the top content providers and essentially recreate cable as an internet based service.

You are exactly right. The cable companies own the wire coming into your house..they will just jack up the cost of your internet. Then everything will have to go wireless, and we'll all die from the Wi-Fi signals giving us cancer.

Until Google Fibre comes to your town and they make their money off of invading your privacy.

Price will mean everything. 5-10 probably anything higher probably not.

I would pay for standalone HBO.

Make a Windows universal app please!

They already do this overseas somewhere. Also Netflix passed them with more customers. Since Netflix raised there price to 9 or 10 bucks for new customers I bet it'll be the same price. Posted via Windows Phone Central App

$10/month and via HBO Go on my XBox and I am all in. It will be interesting if Cable companies force HBO to pay extra for bandwidth like they do not with Netflix

You can expect this to be shockingly, prohibitively expensive at first. They will not want to scare cable companies too much. Also they'll want to ramp up very slowly to make sure they can deliver a top notch experience.

Excellent.... NOW allow Municipalities to run their own broadband systems to compete against the industry. WE the people should own the pipe and it should be viewed more as a utility and less as a commercial service.

That is a bit different than this and probably won't happen, big telecoms shut those down as fast as they can.

That in a sense is called a monopoly and should be against the law.

We already have an HBO streaming service in the Scandinavian countries called HBO Nordic. Sadly they don't have apps for Windows devices or my smart TV, so I ditched the sub quite quickly. It is priced exactly the same as Netflix for us btw.

It's about damn time! Hoe much potential revenue have they lost on bootlegged game of thrones episodes alone?

This is a big deal BUT for me I'd rather pay-per-show than subscribe to another always on streaming service. Like a season pass. I don't have HBO now but I'd guess there'd be maybe one or two shows a year that I'd care about. With the streaming service best case at 10.00 a month, watching two shows would be worth 60.00 a year per show. That valuation is exactly why I cancelled cable. Too much money for too little benefit. The HBO library, big as it is, might end up being too small to be worth it. If I could pay 20 bucks per season of a show that I cared about (which might seem like way to much for those that watch a lot of TV) I'd be all over it. As it is - it's awesome to see the option become available but probably not anything I'd subscribe to.

What I want is to purchase a season pass on Xbox Video for Game of Thrones like I do for other shows I watch. I would fully be willing to pay full price if that meant I get the new episode the day of or after it aired.

I watch too many channels and shows for this to benefit me. My girlfriend also has her favorite shows and channels she watches. Once I start having kids the whole a la carte thing pretty much goes out the window. Who wants to come visit my house and have to browse Netflix?

This is an interesting development to pay attention to. I'd love to pay for basic cable for networks only, then ala carte the additional channels i want and have access to them via apps and Roku.

Of course. Can't be anywhere near the Hulu and Netflix cost though. $5 a month would be nice.

So, they'll charge less than their current subscription fee? Not going to happen...at all.

They can charge less if they get a bigger cut in the end.

True. But the mega corporate cable and satellite companies would have an absolute breakdown on HBO. I suspect a very high monthly fee along with a day or two lockout for new episodes, etc.

Hopefully this comes to Canada Posted via Nexus 5 WPC App

Been there, done that. In Sweden we already have hbo service over internet. But lack of Windows apps made me finally drop it in favor of Netflix, which have nice windows apps.
If I am ever going to consider paying HBO, they better get windows apps. There are always other ways of getting game of thrones...

Awesome! Now I can watch Emilia Clarke...I mean Game of Thrones in all its glory without paying for cable.. Although I don't anyways ;)

The Lannisters send their regards :-). Yes, Season 5 and internet availability are where the money is at. I'm excited about this.

Hell yeah I'd pay for it!

I will pay for it simply because I wont have to pay cable companies. I wish I could al la carte all the channels I want.

Uh you still have to pay for internet which is mainly from cable companies ;)

I meant for the cable part. Im not gonna pay for tv ever again so al la carte will be the only way to get my money. Im not paying for 3k channels to only use at most 10.

They should've done this about 3 years ago.

they know, but likely they had deals to prevent them from doing so.

I love how this article doesn't mention ONE thing about Windows, Windows Phone, Xbox, Nokia, Office, or Microsoft...

yes, and they should at least bring up the fact HBO go is missing on the one...pisses me off.

Yeh it would be cool to have it on WP. It pisses me off that even though WPcentral has nothing to write news about, doesn't mean you gotta talk about dumb crud like this.. I mean seriously, write a review, talk about what's on your start menu, ask people about a feature they like about something.. I dont wanna be mean, in all reality, I really have grand respect for Daniel and Sam and the hole WPCentral team, but thus kind of news isn't what I come here for...

if it costs the same as the package on cable: 10-15, yeah. I'd probably kill my prime subsription which I'm only using for video anyways since the shipping savings are only realized on critical items you have to have fast.

Could someone explain to me how HBO-access works in the US now? I assumed that you used HBO Go and that that worked the same way as HBO nordic (montly subscribtion, streaming service).

Nice this is the beginning of a la carte channels

Once Showtime & a select few others follow suit, it's bye-bye Premium Cable for me... Comcast/Xfinity are FN criminal scumbags.

Yes, yes of course. Long live "cord cutting" and to other companies that decide to so the same!

not like it's coming to windows phone or anything.

Come to Australia, pretty please?

Regular price for HBO through cable is 17.95, its gonna cost at least twice that to sell on their own, no way I would pay 30$ a month for 1 channel, they can't bite the had that has fed them for so many years (cable) by offering a way to watch at the same price

Why is this an article?!?!?! Take my money already!!!!!!

You are damned right, I will. I'll never go back to cable and hope new, less expensive ways to be entertained continue to be developed. My wish is that I can use Xbox as my one and only entertainment system for a reasonable (less than $50/mo or better) for all services. I only use one service at a time. I don't want to pay for more that one service at a time.

Hell yes!! Then I would watch Girls, Treme, Carnival, The Wire, Game of Thrones and perhaps some nude shows with gorgeous female composition

Well this is about time for you Americans. HBO already offers a streaming only option for customers in other countries. Scandinavia has HBO Nordic for instance, and HBO Romania has even released an official app for Windows Phone (back in 2012!) The pricing per month is about the same as Netflix.

Let me guess, it will be US only, no?

Windows Phone HBOgo app is SUPPOSEDLY coming around the same time as the XB1 app.