Here's what's been fixed and what's still broken in the Windows 10 preview for phones build 10080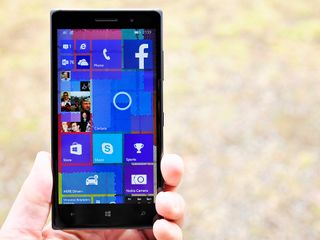 While Microsoft has added a ton of features to the newly launched 10080 build of Windows 10 Insider Preview for phones, the company has also fixed some issues that have appeared in previous preview builds. It also has a list of known issues with the new 10080 build.
In terms of fixed issues, here's what Microsoft Insider leader Gabriel Aul states has been resolved:
However, there are some migration issues if you are upgrading from an earlier preview build of Windows 10 for phones to the new 10080 build. Here's what you might run into, according to Aul
After upgrading, you may see duplicate tiles for apps like Search and Phone under All Apps.
"Pending" may show under some apps after upgrade and those apps are unresponsive. Restarting the phone will clear the pending flag and the apps should work.
All data and settings for apps installed on a SD card do not get migrated and you cannot launch these apps or install them again. Workaround is to uninstall then reinstall these apps.
The old email app will still show up after upgrade in All Apps list with "Error" text displayed and cannot be removed. This app also shows up banged out on the Start screen if it was pinned previously. It can simply be unpinned to remove.
Aul also listed a number of other problems with the 10080 preview build
When upgrading from Windows Phone 8.1 to this build, even if you have your cellular data connection turned on, it will get turned off during upgrade. Go to Settings > Network & wireless > Cellular and SIM to turn it back on.
VERY IMPORTANT: there is a condition in which you may never receive MMS messages. Usually when someone sends you a MMS message and your phone's cellular data connection is turned off, you will receive a "Get message" link in the text thread from the sender, allowing you to download the message once you turn your cellular data back on. There is a bug in which this link is not received in this case and the MMS message is completely lost. To ensure MMS messages are not lost, be sure to turn cellular data on (via Settings > Network & wireless > Cellular & SIM > Data connection). This issue will occur any time your cellular data connection is turned off in this build.
If you are in a region where Cortana is enabled (US, China, UK, France, Italy, Germany, or Spain) and you have changed the default shipping language on your phone – please ensure that your region, language, and speech settings are restored to their default values before initiating the update. This is required in order to avoid a bug that will cause Cortana/Search to repeatedly crash.
After upgrade, uninstalling an app may not remove it from the All Apps list. Usually restarting your device resolves this issue.
Playback of movies and TV may fail with error 0x8004c029 in the Video Preview app. If it does, go here to learn more about how to fix it.
After upgrading, the Twitter app may crash on launch. If you uninstall and reinstall the app, it should work.
Auto-update for apps is not enabled in this build for apps installed via Store Beta. You will have to manually check for updates.
After upgrading from Build 10052, the Insider Hub still does not launch. However, if you upgrade from Windows Phone 8.1 the Insider Hub should now launch.
Source: Microsoft
I didn't get the point which says that data and settings of the apps will not be migrated...does that mean I've to reinstall all the apps?? And what about the saved games??

I think so, that's where I stopped myself...

Probably. We should move all the apps to Phone. But then I have not much storage left to install Windows 10

If you have them installed on an SD card, not on the phone itself, then it sounds like you will have to reinstall them and lose all data - including saved games.

This kinda sucks because I had a huge collection of apps no longer published.

If you have something that you don't want to lose don't install the preview.. a lot of people installed and had to come back to 8.1 (with a clean install)

I lost all my apps on SD card when I had to do a hard reset after installing the last build and after coming back to 8.1. There's no way to get them back. They're still there but you can't see nor use them. Your only option is to wipe them. MS should fix this.

Probably will, but really it is a beta OS, and you were warned not to install it on your main phone, or if you do not want to lose data and such.

Warnings don't make a difference to people. Traffic, cigarettes, alcohol, sex without protection, etc. LOL silly fools we are these days.

Then let me warn you not to send me all of your money right now! I MEAN IT! Don't Do it....

you forgot drugs and rock'n'roll

I had tht roblem as well but u have to wait the sd card brings them back one by one

This is why for Preview OS like this, you should install it only on your secondary phone not on your main. If you don't have secondary phone even the cheapest one then you should wait for the final build. I know, all of us are very curious about it, and there's a workaround for every fault that you will find, but not all of them are available at this moment. Wait for sometime when a lot of people have already instaleld it and tried it, soon they will posts some help on forums.

Reinstall them as well if they don't have cloud save.

I have 2 huge games.... Waste of data if I need to reinstall them

If you play games, don't get w10. They won't work or crash

I will wait till hands on video....

Transfer to internal before update.

I don't have access to Cortana after doing the update on my secondary phone. My region and language are set to US

So... What was fixed? Nothing compared to what's broke

Gonna wait till final update

Yup you should. I installed on my 635 and I'm left with some of bug where the OS is installed but I'm only seeing a black screen with the three virtual OS keys. There's no lag tho! Now I have to window phone recovery tool this bad boy. But this is definitely off limits for my 1520

Can I install it on my 830?

U can install but be ready to face the problems .!!!!

I did a clean install and my 830 is stuck on installing apps after the set up screen. Posted via the Windows Central App for Android

Can u please explain all the bugs n advantages in 830..? Am still double minded.!

Move app to phone before update. For me i have moved everything to phone while using preview, its safer in the long run, temporarily.

thanx need more ipmtvmnts

Yep, the ipmtvmnts we got were not enough. More ipmtvmnts for everyone!

Yeh, I think its because everyone sits here and complains "We want new builds, we want new build". It shouldn't be like that, you should want to send feedback and you should expect the builds to be like this.

I agree, the problem is the ipmtvmnts, cause a lot of ipmtvmnts, which really screw up the ipmtvmnts.

Looks like we'll have to wait for the next build for extra ipmtvmnts, which is a shame because I was hoping for more ipmtvmnts than the current level of ipmtvmnts offered by this build.

Ahhh...was waiting for this article!! Thanks guys.. You're the best.

Now is it more stable then the previous Builds ​

Man, Do you know anything about "black screen" bug on the in-app web pages?

yeah, when i try to type on a textbox in a in-app website, screen turns black.

Still not. May be wait till next build. Getting closer

Any of the issues on 1520 been solved? Found it a bit too buggy on the last build.

wait for RTM or final version if you want bugs solved... this is preview for testing with bugs...

That doesn't answer my question. I know it is going to have bugs as I know this is technical preview. They do still solve bugs build to build or did you not know that? Don't reply unless you have something relevant to add.

Exactly... Just because people ask if things are fixed doesn't mean that they expect it to be perfect.. SMDH...
....
I hate peoples useless comments.

Can anyone say yet whether the UI elements actually fit the screen on the 1520 yet? That always irked me about the 10052 build.

Its even worse now! Now everything is pushed aa FULL COLUMN to the left - huge gutter now. Much larger than with WP7!

OMG! Still❓❓❓ I would think they would at least address that in the article... That makes the phone almost useless..
.........
That was one of the few things that made me switch back to 8.1

Its a whole new column of tiles.

In contrast, I WANT THE WHITE SPACE BACK!!!!!!!!!! It is disgusting to now just see FLOOR TILES, which is EXACTLY what the new Start Screen looks like. I feel like I'm staring down at my kitchen floor. This is beyond stupid. Idiots are running Microsoft.

Play with your Display and Start screen settings. Hit the slider for more tiles and you probably need to resize your background image.

Totally saw that coming. You guys are fast! XD

Don't go. Windows 10 works fine but OS is very buggy and less functional. Though Performance was quite OK during last build.

Ok. Thanks for letting us know. I was really wondering.

Why are you reading these comments then?

I'm going to pass on not downloading it. So im downloading it.

Hmm... That's not a bad list considering that this is still a beta!

So when is Microsoft going to announce native Android/iOS big app developers bringing their latest apps to Windows 10 mobile? It's nice to have Microsoft working on MS apps for their own platform (Universal apps) but the popularity of Android/iOS is because their important apps are always updated with latest features and fixes, but when it comes to Windows Phone they don't want to upgrade. I thought that was going to be fixed with Windows 10, so that the same Android/iOS app with latest features/patches gets compiled into Windows.

Native iOS / Android Apps will never run on WP. Inform yourself pls.

I think he said native Android/iOS developers bringing their latest apps to W10. I think that does, however ambiguously though, point out to being ported rather than just run. :|

In last developers conference Microsoft announced some compiler changes in Visual Studio that allow an Android/iOS app to be compiled for Windows Mobile without actually having to change 1 line of Android/iOS code. That means if you're Instagram, Snapchat, or another popular app provider you don't have to keep hiring specialized developers to bring your app to Windows Phone, you just need to use the same version of your Android or iOS app and use the new tools to bring to Windows. IMO this is huge and will attract a lot of attention from OEMs and carriers to Windows mobile ecosystem. FYI Instagram is still in Beta in Windows Phone today.

Yeah, it was just announced... We'll have to wait until at least early 2016 to see some benefit from that program.... That's a realistic timeframe.

No true, it will probably require some coding changes. There are tools to show what as well, prior to embarking on a dev phase by dragging an APK onto a webpage that performs analysis for example. The apps are not "native", they are recompiled in VS to run on WP and published via the store. These tools make moving the code over to VS and doing most of the leg work a snap, leaving the devs much less work to do. It also means (I guess) that the design work and all the wrapping services like maps get auto moved over to MS equivalents. It seems like amazing technology. Carriers care about money, and will only care when/if WP hits a critical mass that generates signiicant revenue. Chicken and Egg issue. But yes overall, we hope this new VS will help the situation. Now, back to the matter at hand, the Beta build :)

Who wants to use Instagram on WP if you can use 6Tag which in my humble opinion is far better in many senses?

W10 doesnt officially exist yet. Some developers may be starting early, but I wouldnt expect much on this until after launch.

Exactly what pallentx said. It's still VERY early in the Windows 10 timeline, TP gives people VERY EARLY builds. Announcements by developers will come much later, and they will come. Watch this space.

Windows 10 is only in Technical Preview right now. Developers are still working with Microsoft on using their app development kit to port over their iOS and Android apps. Have a little patience. I already know of 5 apps that will be coming from iOS and 3 from Android when the final version of Windows 10 is released.

left off a huge one, the microsoft band will not sync anymore even though it says, no notifications at all on it anymore. Also will the 11 apps that I have that have not updated one of which is the Microsoft health update? I knew coming in there would be issues because of being a Technical Preview

The new build still has the issue with syncing with the Band? Shame as I was going to take the plunge again and install this build....guess I will hold off longer or wait for RTM at this rate!

Lol... I would not be suprised if the band is not working with RTM. MS is just a huge fail :(

I don't think it is that bad, these things take time and it is a part of the dev/testing process. Things break, that's the nature of a beta/preview. Hopefully it will be resolved, adding new Bluetooth profiles for keyboards and mice will be cool too. It will all come good in the end - just have patience ;-)

And you say that based on what exactly?

General experience with beta programs and code rewrites. Don't forget there are some huge changes here with all the cross platform support, support for new technologies and all. I'm back at running 8.1 and it is pretty solid, but I look forward to a later build to test and play with again once more major kinks are fixed up! Is it that bad to have a positive outlook on where Windows 10 is going for phone? Not everything is great or how I would like it but heck it's not being developed for my personal needs :-)

He may have meant the bloke calling RTM a fail? (Spide500?)

It doesn't mention that it does so I will not be sure one way or another but I know I am not the only one with the issue - cross your fingers and when I get home I will let you know one way or another.

Awesome, thanks for sharing your experiences!

Thanks for heads up! Will Band sync any other way? I'm keen to seeing what W10 is all about on touch now that 930 is on the list but not sure what Im losing.

Worked for me after I uninstalled Health, unpaired the device. Rebooted, installed Health and paired the device.

Well, I guess I'll wait for the next update. Cant lose my Band sync. Maybe a new release of Health will enable it.

FYI, it didn't work for me either. I uninstalled Microsoft Health, reinstalled, tried again, still failed. Then I uninstalled, unpaired, restarted, paired, reinstalled. Now working fine.

Yep, It is not working. I have develop a custom app for microsoft band and it is unable to sync with my application. there is an error in the bluetooth profile for microsoft band. even my background task are not working properly.

Hey what about the photos app.....does it work properly??? It takes a lot of time in loading pictures...its the only thing which is not letting me install the preview...

Do you know anything about "black screen" bug on the in-app web pages? Anyone?

When you upgrade from 8.1, are your data erased?

If you are saving to Onedrive pictures,mms and some app info is saved. Not all apps save data to the cloud, you will lose that.

Incorrect...mind you this is an upgrade...it does not delete any data

I have never had all data restored for every app during and upgrade, beta or not. Also the buglist clearly states an issue with SD card data/apps.

The SD issue is only Win10 -> Win10

are there any serious bugs that needs to be fixed?

Read the article, the bugs are listed there.

There's more than the article mentions..

Lots of stuff that doesn't work I see....

did you know diference between technical preview, RTM and final version? you cant expect anything good before RTM version...

I don't get it.. Please tell me.. If can use the apps installed to SD card after the update???

You will have to uninstall, then reinstall any app on an SD card. You will probably lose any stored data. But, once you've done that, yes you can use the apps.

Sounds like SD card content will not be accessible after the upgrade. I'll let you know. Updating Lumia 625 now.

Yes... Please inform... That's the only bug keeping me from installing.

Well I cannot report as I have an issue where the start screen never loads. loading ..... Lumia 625. I can access all apps in notification center, search button, camera button and that's it. Going to try hard reset.

did the hard reset work?? I'm getting the same thing...

Soft reset got it going again. SD card apps unavailable.

And now, back to back start screen, Loading... Going to hard reset tonight.

I have the same issue with my 1520. The start screen never loads.

Same here! No start screen on my old 920.

I have a 930. Is the installation of windows 10 clean? I means, do I have do download apps etc all over again? I am on a train now. I wan to install it like crazy! But I am afraid that I might lose connection. How much time does it need? Thanks!

Nope...its just like any other update...all your data will be there

According to others who updated, you won't be able to use apps installed on sd card , a fresh install is required(uninstall and reinstall required for all apps, on sd card).

No, that was a bug in last build.

Last one asked you to deposit 50 cents

Now brewing for H Tea C lovers!

Hot Tea Coffee lovers? :D

But it made me iced tea... I think its a bug.. :(

Any improvements in new People app?

It won't update on my L830. I've checked numerous times and restarted my phone and it still won't update...

you're on the fast ring? if not it's released only for fast.. if yes try to go into insiders app and change to slow and fast again

What about 8 tracks? Are those supported yet?

Nope, but vinyl is up and running.

Dangit john, I was clicking "here" to resolve my video issue not realizing you didn't copy the hyperlink as well. I r dumb

Guess ill be waiting a bit longer to try this out.........still too unstable for my likes on my daily driver. Is the Transparancy slider available yet?

Ya wat abt transparency slider?

Ok. So, if you do a hard reset, will the Insider work?

Yea Gabe said on twitter a reset will make insider work.

still things need to be improved. windows 10 for phones have a long time to get officially released.

Is it good to use as daily driver yet ?

Honestly, given mms bug, probably next one or two.

I dont uss mms so often. So is it good to go ?

Best install it on a secondary phone like a cheap 630.

No, not ready. Definitely a big no. The older build was better, actually! This one really feels like an alpha version. I installed it on my secondary phone, a Lumia 920, which worked really great with the older build. Now I feel like I need to wait for another update (either big or small) before it is usable. One thing I noticed: they have started to enable Skype SMS integration or something like that. It is cool, but despite the new features I strongly do not recommend installing it, unless you have a secondary phone to experiment on. I even factory reset mine (to this Windows 10 mobile version) and it did nothing to improve things. I will continue be happy running Windows Phone 8.1 Update 1 on my main phone.

Still didn't understand the Cortana part. What should I do exactly? I'm in Ukraine, but the region and speech are set to English US. Any help?

Ukraine isn't Cortana enabled.. Just restore ur phone language keyboard and speech to Ukraine, upgrade, then change it back to English US.

"please ensure that your region, language, and speech settings are restored to their default values before initiating the update. This is required in order to avoid a bug that will cause Cortana/Search to repeatedly crash" Thanks for the heads up. How do you find what those were? I'm sure I saw what they were when I bought my 1520.3 but don't recall and don't want to do a hard reset and then have to wade thru hundreds of purchased apps and manually reinstall the ones I use now. Of course if I did restore the original language, I don't know if I will be able to do the update on a phone with a language I don't speak.

I have this exact same question and the same phone. Curious as to how to get around this. I wonder if changing the phone to a language/region that doesn't support Cortana but I can still understand and then switching back after would work. Or doing a hard reset after install and starting from scratch. I have been thinking about this anyway. I am sure someone in the 1520 forum will sort this out as there are many folks with the 1520.3

Are you guys seriously installing this junk onto a phone like the 1520? This os looks no where close to usable or safe for the hardware of a 700$ phone

Seems more or less fine on the M8. There are some quirks but nothing incompacitating.

Yeah, same exact situation for me...

930 UK has just shown update available. Most important app's for me are HIKE, facebook, Bing weather Bing News and Onedrive..... Will these still work?

onedrive does not on my l1020

Remove Background wallaper for better performance on windows 10

Band STILL doesn't sync. Now my 930 can get it buy Band wont sync. To install this or not? I'm so teared.

Uninstall, unpair, restart, repair, reinstall. Fixed my syncing.

TY! This was also my biggest barrier to jumping on this.

Is the IE address bar still on top of the screen? My biggest complaint about WP10 was the top heavy UI, totally dismembering what I liked about WP7-8. Im not going to install WP10 if they cant even understand that its now on a phone that people want to operate with one hand.

Than you will never update. New design guide says the hamburger menu will be top left because "many people operate the phone with two hands", I think this is bullshit and this will be one reason for me to change to iOS as soon as possible. I need a one hand operating support - and I am not alone.

You're gunna switch from one hamburger to iOS with NOTHING BUT HAMBURGERS?! Logic fail...

I think what he's trying to say is 'They've used burger menus from long before and is better implemented on ios' Even though I hated hamburger menus, it kinda grew on me, but yes, one handed usability has diminished... Interesting to see what MS does further with the hamburgers!