Here's what's been fixed and what's still broken in the Windows 10 preview for phones build 10080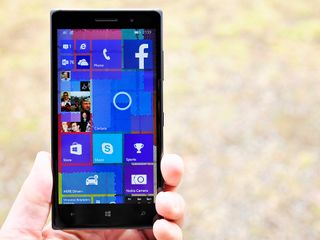 While Microsoft has added a ton of features to the newly launched 10080 build of Windows 10 Insider Preview for phones, the company has also fixed some issues that have appeared in previous preview builds. It also has a list of known issues with the new 10080 build.
In terms of fixed issues, here's what Microsoft Insider leader Gabriel Aul states has been resolved:
However, there are some migration issues if you are upgrading from an earlier preview build of Windows 10 for phones to the new 10080 build. Here's what you might run into, according to Aul
After upgrading, you may see duplicate tiles for apps like Search and Phone under All Apps.
"Pending" may show under some apps after upgrade and those apps are unresponsive. Restarting the phone will clear the pending flag and the apps should work.
All data and settings for apps installed on a SD card do not get migrated and you cannot launch these apps or install them again. Workaround is to uninstall then reinstall these apps.
The old email app will still show up after upgrade in All Apps list with "Error" text displayed and cannot be removed. This app also shows up banged out on the Start screen if it was pinned previously. It can simply be unpinned to remove.
Aul also listed a number of other problems with the 10080 preview build
When upgrading from Windows Phone 8.1 to this build, even if you have your cellular data connection turned on, it will get turned off during upgrade. Go to Settings > Network & wireless > Cellular and SIM to turn it back on.
VERY IMPORTANT: there is a condition in which you may never receive MMS messages. Usually when someone sends you a MMS message and your phone's cellular data connection is turned off, you will receive a "Get message" link in the text thread from the sender, allowing you to download the message once you turn your cellular data back on. There is a bug in which this link is not received in this case and the MMS message is completely lost. To ensure MMS messages are not lost, be sure to turn cellular data on (via Settings > Network & wireless > Cellular & SIM > Data connection). This issue will occur any time your cellular data connection is turned off in this build.
If you are in a region where Cortana is enabled (US, China, UK, France, Italy, Germany, or Spain) and you have changed the default shipping language on your phone – please ensure that your region, language, and speech settings are restored to their default values before initiating the update. This is required in order to avoid a bug that will cause Cortana/Search to repeatedly crash.
After upgrade, uninstalling an app may not remove it from the All Apps list. Usually restarting your device resolves this issue.
Playback of movies and TV may fail with error 0x8004c029 in the Video Preview app. If it does, go here to learn more about how to fix it.
After upgrading, the Twitter app may crash on launch. If you uninstall and reinstall the app, it should work.
Auto-update for apps is not enabled in this build for apps installed via Store Beta. You will have to manually check for updates.
After upgrading from Build 10052, the Insider Hub still does not launch. However, if you upgrade from Windows Phone 8.1 the Insider Hub should now launch.
Source: Microsoft
I didn't get the point which says that data and settings of the apps will not be migrated...does that mean I've to reinstall all the apps?? And what about the saved games??

I think so, that's where I stopped myself...

Probably. We should move all the apps to Phone. But then I have not much storage left to install Windows 10

If you have them installed on an SD card, not on the phone itself, then it sounds like you will have to reinstall them and lose all data - including saved games.

This kinda sucks because I had a huge collection of apps no longer published.

If you have something that you don't want to lose don't install the preview.. a lot of people installed and had to come back to 8.1 (with a clean install)

I lost all my apps on SD card when I had to do a hard reset after installing the last build and after coming back to 8.1. There's no way to get them back. They're still there but you can't see nor use them. Your only option is to wipe them. MS should fix this.

Probably will, but really it is a beta OS, and you were warned not to install it on your main phone, or if you do not want to lose data and such.

Warnings don't make a difference to people. Traffic, cigarettes, alcohol, sex without protection, etc. LOL silly fools we are these days.

Then let me warn you not to send me all of your money right now! I MEAN IT! Don't Do it....

you forgot drugs and rock'n'roll

I had tht roblem as well but u have to wait the sd card brings them back one by one

This is why for Preview OS like this, you should install it only on your secondary phone not on your main. If you don't have secondary phone even the cheapest one then you should wait for the final build. I know, all of us are very curious about it, and there's a workaround for every fault that you will find, but not all of them are available at this moment. Wait for sometime when a lot of people have already instaleld it and tried it, soon they will posts some help on forums.

Reinstall them as well if they don't have cloud save.

I have 2 huge games.... Waste of data if I need to reinstall them

If you play games, don't get w10. They won't work or crash

I will wait till hands on video....

Transfer to internal before update.

I don't have access to Cortana after doing the update on my secondary phone. My region and language are set to US

So... What was fixed? Nothing compared to what's broke

Gonna wait till final update

Yup you should. I installed on my 635 and I'm left with some of bug where the OS is installed but I'm only seeing a black screen with the three virtual OS keys. There's no lag tho! Now I have to window phone recovery tool this bad boy. But this is definitely off limits for my 1520

Can I install it on my 830?

U can install but be ready to face the problems .!!!!

I did a clean install and my 830 is stuck on installing apps after the set up screen. Posted via the Windows Central App for Android

Can u please explain all the bugs n advantages in 830..? Am still double minded.!

Move app to phone before update. For me i have moved everything to phone while using preview, its safer in the long run, temporarily.

thanx need more ipmtvmnts

Yep, the ipmtvmnts we got were not enough. More ipmtvmnts for everyone!

Yeh, I think its because everyone sits here and complains "We want new builds, we want new build". It shouldn't be like that, you should want to send feedback and you should expect the builds to be like this.

I agree, the problem is the ipmtvmnts, cause a lot of ipmtvmnts, which really screw up the ipmtvmnts.

Looks like we'll have to wait for the next build for extra ipmtvmnts, which is a shame because I was hoping for more ipmtvmnts than the current level of ipmtvmnts offered by this build.

Ahhh...was waiting for this article!! Thanks guys.. You're the best.

Now is it more stable then the previous Builds ​

Man, Do you know anything about "black screen" bug on the in-app web pages?

yeah, when i try to type on a textbox in a in-app website, screen turns black.

Still not. May be wait till next build. Getting closer

Any of the issues on 1520 been solved? Found it a bit too buggy on the last build.

wait for RTM or final version if you want bugs solved... this is preview for testing with bugs...

That doesn't answer my question. I know it is going to have bugs as I know this is technical preview. They do still solve bugs build to build or did you not know that? Don't reply unless you have something relevant to add.

Exactly... Just because people ask if things are fixed doesn't mean that they expect it to be perfect.. SMDH...
....
I hate peoples useless comments.

Can anyone say yet whether the UI elements actually fit the screen on the 1520 yet? That always irked me about the 10052 build.

Its even worse now! Now everything is pushed aa FULL COLUMN to the left - huge gutter now. Much larger than with WP7!

OMG! Still❓❓❓ I would think they would at least address that in the article... That makes the phone almost useless..
.........
That was one of the few things that made me switch back to 8.1

Its a whole new column of tiles.

In contrast, I WANT THE WHITE SPACE BACK!!!!!!!!!! It is disgusting to now just see FLOOR TILES, which is EXACTLY what the new Start Screen looks like. I feel like I'm staring down at my kitchen floor. This is beyond stupid. Idiots are running Microsoft.

Play with your Display and Start screen settings. Hit the slider for more tiles and you probably need to resize your background image.

Totally saw that coming. You guys are fast! XD

Don't go. Windows 10 works fine but OS is very buggy and less functional. Though Performance was quite OK during last build.

Ok. Thanks for letting us know. I was really wondering.

Why are you reading these comments then?

I'm going to pass on not downloading it. So im downloading it.

Hmm... That's not a bad list considering that this is still a beta!

So when is Microsoft going to announce native Android/iOS big app developers bringing their latest apps to Windows 10 mobile? It's nice to have Microsoft working on MS apps for their own platform (Universal apps) but the popularity of Android/iOS is because their important apps are always updated with latest features and fixes, but when it comes to Windows Phone they don't want to upgrade. I thought that was going to be fixed with Windows 10, so that the same Android/iOS app with latest features/patches gets compiled into Windows.

Native iOS / Android Apps will never run on WP. Inform yourself pls.

I think he said native Android/iOS developers bringing their latest apps to W10. I think that does, however ambiguously though, point out to being ported rather than just run. :|

In last developers conference Microsoft announced some compiler changes in Visual Studio that allow an Android/iOS app to be compiled for Windows Mobile without actually having to change 1 line of Android/iOS code. That means if you're Instagram, Snapchat, or another popular app provider you don't have to keep hiring specialized developers to bring your app to Windows Phone, you just need to use the same version of your Android or iOS app and use the new tools to bring to Windows. IMO this is huge and will attract a lot of attention from OEMs and carriers to Windows mobile ecosystem. FYI Instagram is still in Beta in Windows Phone today.

Yeah, it was just announced... We'll have to wait until at least early 2016 to see some benefit from that program.... That's a realistic timeframe.

No true, it will probably require some coding changes. There are tools to show what as well, prior to embarking on a dev phase by dragging an APK onto a webpage that performs analysis for example. The apps are not "native", they are recompiled in VS to run on WP and published via the store. These tools make moving the code over to VS and doing most of the leg work a snap, leaving the devs much less work to do. It also means (I guess) that the design work and all the wrapping services like maps get auto moved over to MS equivalents. It seems like amazing technology. Carriers care about money, and will only care when/if WP hits a critical mass that generates signiicant revenue. Chicken and Egg issue. But yes overall, we hope this new VS will help the situation. Now, back to the matter at hand, the Beta build :)

Who wants to use Instagram on WP if you can use 6Tag which in my humble opinion is far better in many senses?

W10 doesnt officially exist yet. Some developers may be starting early, but I wouldnt expect much on this until after launch.

Exactly what pallentx said. It's still VERY early in the Windows 10 timeline, TP gives people VERY EARLY builds. Announcements by developers will come much later, and they will come. Watch this space.

Windows 10 is only in Technical Preview right now. Developers are still working with Microsoft on using their app development kit to port over their iOS and Android apps. Have a little patience. I already know of 5 apps that will be coming from iOS and 3 from Android when the final version of Windows 10 is released.

left off a huge one, the microsoft band will not sync anymore even though it says, no notifications at all on it anymore. Also will the 11 apps that I have that have not updated one of which is the Microsoft health update? I knew coming in there would be issues because of being a Technical Preview

The new build still has the issue with syncing with the Band? Shame as I was going to take the plunge again and install this build....guess I will hold off longer or wait for RTM at this rate!

Lol... I would not be suprised if the band is not working with RTM. MS is just a huge fail :(

I don't think it is that bad, these things take time and it is a part of the dev/testing process. Things break, that's the nature of a beta/preview. Hopefully it will be resolved, adding new Bluetooth profiles for keyboards and mice will be cool too. It will all come good in the end - just have patience ;-)

And you say that based on what exactly?

General experience with beta programs and code rewrites. Don't forget there are some huge changes here with all the cross platform support, support for new technologies and all. I'm back at running 8.1 and it is pretty solid, but I look forward to a later build to test and play with again once more major kinks are fixed up! Is it that bad to have a positive outlook on where Windows 10 is going for phone? Not everything is great or how I would like it but heck it's not being developed for my personal needs :-)

He may have meant the bloke calling RTM a fail? (Spide500?)

It doesn't mention that it does so I will not be sure one way or another but I know I am not the only one with the issue - cross your fingers and when I get home I will let you know one way or another.

Awesome, thanks for sharing your experiences!

Thanks for heads up! Will Band sync any other way? I'm keen to seeing what W10 is all about on touch now that 930 is on the list but not sure what Im losing.

Worked for me after I uninstalled Health, unpaired the device. Rebooted, installed Health and paired the device.

Well, I guess I'll wait for the next update. Cant lose my Band sync. Maybe a new release of Health will enable it.

FYI, it didn't work for me either. I uninstalled Microsoft Health, reinstalled, tried again, still failed. Then I uninstalled, unpaired, restarted, paired, reinstalled. Now working fine.

Yep, It is not working. I have develop a custom app for microsoft band and it is unable to sync with my application. there is an error in the bluetooth profile for microsoft band. even my background task are not working properly.

Hey what about the photos app.....does it work properly??? It takes a lot of time in loading pictures...its the only thing which is not letting me install the preview...

Do you know anything about "black screen" bug on the in-app web pages? Anyone?

When you upgrade from 8.1, are your data erased?

If you are saving to Onedrive pictures,mms and some app info is saved. Not all apps save data to the cloud, you will lose that.

Incorrect...mind you this is an upgrade...it does not delete any data

I have never had all data restored for every app during and upgrade, beta or not. Also the buglist clearly states an issue with SD card data/apps.

The SD issue is only Win10 -> Win10

are there any serious bugs that needs to be fixed?

Read the article, the bugs are listed there.

There's more than the article mentions..

Lots of stuff that doesn't work I see....

did you know diference between technical preview, RTM and final version? you cant expect anything good before RTM version...

I don't get it.. Please tell me.. If can use the apps installed to SD card after the update???

You will have to uninstall, then reinstall any app on an SD card. You will probably lose any stored data. But, once you've done that, yes you can use the apps.

Sounds like SD card content will not be accessible after the upgrade. I'll let you know. Updating Lumia 625 now.

Yes... Please inform... That's the only bug keeping me from installing.

Well I cannot report as I have an issue where the start screen never loads. loading ..... Lumia 625. I can access all apps in notification center, search button, camera button and that's it. Going to try hard reset.

did the hard reset work?? I'm getting the same thing...

Soft reset got it going again. SD card apps unavailable.

And now, back to back start screen, Loading... Going to hard reset tonight.

I have the same issue with my 1520. The start screen never loads.

Same here! No start screen on my old 920.

I have a 930. Is the installation of windows 10 clean? I means, do I have do download apps etc all over again? I am on a train now. I wan to install it like crazy! But I am afraid that I might lose connection. How much time does it need? Thanks!

Nope...its just like any other update...all your data will be there

According to others who updated, you won't be able to use apps installed on sd card , a fresh install is required(uninstall and reinstall required for all apps, on sd card).

No, that was a bug in last build.

Last one asked you to deposit 50 cents

Now brewing for H Tea C lovers!

Hot Tea Coffee lovers? :D

But it made me iced tea... I think its a bug.. :(

Any improvements in new People app?

It won't update on my L830. I've checked numerous times and restarted my phone and it still won't update...

you're on the fast ring? if not it's released only for fast.. if yes try to go into insiders app and change to slow and fast again

What about 8 tracks? Are those supported yet?

Nope, but vinyl is up and running.

Dangit john, I was clicking "here" to resolve my video issue not realizing you didn't copy the hyperlink as well. I r dumb

Guess ill be waiting a bit longer to try this out.........still too unstable for my likes on my daily driver. Is the Transparancy slider available yet?

Ya wat abt transparency slider?

Ok. So, if you do a hard reset, will the Insider work?

Yea Gabe said on twitter a reset will make insider work.

still things need to be improved. windows 10 for phones have a long time to get officially released.

Is it good to use as daily driver yet ?

Honestly, given mms bug, probably next one or two.

I dont uss mms so often. So is it good to go ?

Best install it on a secondary phone like a cheap 630.

No, not ready. Definitely a big no. The older build was better, actually! This one really feels like an alpha version. I installed it on my secondary phone, a Lumia 920, which worked really great with the older build. Now I feel like I need to wait for another update (either big or small) before it is usable. One thing I noticed: they have started to enable Skype SMS integration or something like that. It is cool, but despite the new features I strongly do not recommend installing it, unless you have a secondary phone to experiment on. I even factory reset mine (to this Windows 10 mobile version) and it did nothing to improve things. I will continue be happy running Windows Phone 8.1 Update 1 on my main phone.

Still didn't understand the Cortana part. What should I do exactly? I'm in Ukraine, but the region and speech are set to English US. Any help?

Ukraine isn't Cortana enabled.. Just restore ur phone language keyboard and speech to Ukraine, upgrade, then change it back to English US.

"please ensure that your region, language, and speech settings are restored to their default values before initiating the update. This is required in order to avoid a bug that will cause Cortana/Search to repeatedly crash" Thanks for the heads up. How do you find what those were? I'm sure I saw what they were when I bought my 1520.3 but don't recall and don't want to do a hard reset and then have to wade thru hundreds of purchased apps and manually reinstall the ones I use now. Of course if I did restore the original language, I don't know if I will be able to do the update on a phone with a language I don't speak.

I have this exact same question and the same phone. Curious as to how to get around this. I wonder if changing the phone to a language/region that doesn't support Cortana but I can still understand and then switching back after would work. Or doing a hard reset after install and starting from scratch. I have been thinking about this anyway. I am sure someone in the 1520 forum will sort this out as there are many folks with the 1520.3

Are you guys seriously installing this junk onto a phone like the 1520? This os looks no where close to usable or safe for the hardware of a 700$ phone

Seems more or less fine on the M8. There are some quirks but nothing incompacitating.

Yeah, same exact situation for me...

930 UK has just shown update available. Most important app's for me are HIKE, facebook, Bing weather Bing News and Onedrive..... Will these still work?

onedrive does not on my l1020

Remove Background wallaper for better performance on windows 10

Band STILL doesn't sync. Now my 930 can get it buy Band wont sync. To install this or not? I'm so teared.

Uninstall, unpair, restart, repair, reinstall. Fixed my syncing.

TY! This was also my biggest barrier to jumping on this.

Is the IE address bar still on top of the screen? My biggest complaint about WP10 was the top heavy UI, totally dismembering what I liked about WP7-8. Im not going to install WP10 if they cant even understand that its now on a phone that people want to operate with one hand.

Than you will never update. New design guide says the hamburger menu will be top left because "many people operate the phone with two hands", I think this is bullshit and this will be one reason for me to change to iOS as soon as possible. I need a one hand operating support - and I am not alone.

You're gunna switch from one hamburger to iOS with NOTHING BUT HAMBURGERS?! Logic fail...

I think what he's trying to say is 'They've used burger menus from long before and is better implemented on ios' Even though I hated hamburger menus, it kinda grew on me, but yes, one handed usability has diminished... Interesting to see what MS does further with the hamburgers!

True. I will never update. I'm keeping my Lumia 1020 running 8.1 until it won't run anymore. The design of this latest build (I'm testing it on a Lumia 635) has shown me that, just like the retarded design of Windows 10, Microsoft is being just as stupid with Mobile. I wish Satya had never been hired and I wish all the people making these boneheaded design choices would get fired. Microsoft is just one big FAIL.

How is the W10tp on Lumia 630? I installed it on 525 but it was very sluggish and I eventually bricked that phone by rolling back. Is this working fine on Lumia 630 (daily driver)?

Yesterday I asked a guy at Microsoft store he said that windows 10 mobile will be released before November

He gave you safer answer man.. Long way to go.. I can also say it will be released before next year may.

Too many issues...Im going to wait for other preview.

I mean the official release of windows 10 for phone

I think I'll change my mind... Restart. Then restart then restart.

Will make a video on YouTube for this build

Yikes. As much as I'd love to upgrade my One, it still sounds too dangerous. Can't wait to get the new build on the old 920 though.

So far it performs kind of bad on the 920 for me. I do not know, though. Perhaps Microsoft will issue a minor update that fixes the small issues and introduces a couple of tweaks to make it a solid phone again. I know that they did well the last time, when 10050-something was released :)

I finally got it on my 920 and ugh. Still keeping this far far away from my One.

Then you lie. It is many times slower. And I've had to do a FORCED power off 12 times so far because it locks up. Ignorant Microsoft.

WRONG! It does seem faster to me too. Just because It may not seem faster to you does not mean that is the case for everyone. It is A technical preview in the third stage. I have a 1520 and It was horrible with the previous build. I had to reboot daily, music app was a disaster, apps starting on there own, Cortana launching automatically, phone rebooting, apps crashing... So far no reboots and the music app is awesome now, still testing other issues but so far: all my album photos are showing up now and It is very fast (Music Preview app). Just about everything does seem faster. Still some bugs but this is a huge upgrade from the previous TP. Need to test text messaging with photos, profile editing, office apps and such. One thing that I'm really surprised to admit is the hamburger. It is actually very useful. Who cares about the other platform using It, the way MS has implemented it really works for ME! And I've adjusted to It quickly and love It. Spell checking really sucks right now but It makes me proof read myself.

Install of Windows 10 Mobile complete. Now factory resetting the phone for a clean, less worrysome experience :).

Cool let us know how everything works please.

Yeah, not that well. Hard to install and find apps in the Store beta. Pending app installs is annoying. I recommend waiting until they fix these minor issues. The Windows Camera app is now like Lumia Camera it seems. Looks much the same. The tiles scale a bit weird sometimes. Also, the wide Store beta tile is VERY MUCH alpha stage in appearance. I have a feeling that Microsoft pushed this out prematurely. However, people were getting really anxious to install it, so ... people get what they ask for, sort of :-)

That did NOT help my Lumia 635. Frequently freezes (forcing a Power+DwnVol), I get "Loading..." on everything I do---EVEN RIGHT AFTER SWIPING OFF THE LOCK SCREEN. Oh, and have fun trying to rearrange what pitifully passes for tiles on this build.

Those are still some pretty huge show stopping bugs (along with probably general instability and scaling issues). I'll be shocked if this is done on schedule for November and I'd say that you can't release a phone OS with stuff that doesn't work, but then we did have WP8, that was released with a barely functional, buggy music player and video player. But if that happens again, the press will tear Microsoft a new cavity in the product reviews.

Do the lock screen notification icons work?

No update found when I check for it

Arghhhhh, Lumia Icon - looks like I'm bricked now. DAMNit!!!!!

Lumia 930 .. stuck on Loading

Same, everything works but the start screen just says loading.... but notifciations and everything work lol

Ouch! Same here! I tried soft resetting my phone but didnt help.. I will try a hard reset and we will see what happens. :O

I'm doing a hard reset now, will update once complete.

Okay, things got worse after hard reset, now when I try to select what language or region, the listboxes breaks and becomes completely blank the moment I try to scroll in any of them. Which makes it impossible to select anything but the default values. Tapping the Next button doesnt work either. Nothing happens.. I'm now completely stuck and cannot setup my phone at all. Is it possible to reset it from this state using the recovery tools?

I think you can. See here some instructions to rollback: http://www.windowscentral.com/roll-back-windows-phone-81-windows-10-preview It seems to be an issue with the phone wanting to install all apps before the start menu shows: http://forums.windowscentral.com/windows-10-mobile/356437-win10-l930-stu... I'm not sure if this is the issue, but i will wait...

Same here. Hope there will be an emergency fix soon. Settings works fine, including check for update.

Try to reduce the number of pin apps in the start screen and it should load faster. works for me.

Me too in L920. Funny thing, one can see a mouse (literally a desktop mouse!) when holding the back button to try to access the multitask view. I screenshoted it! But can't access the photos, so I'm not sure I will be able to show it.

When for the Lumia Icon? /trolling

My phone download the preview build, but I have changed my mind and longer want to try it on this my main phone, but now my phone is saying it will automatically intall the update by 3am today if i don't do it myself. how can i stop the upgrade from happening? i dont want this build on my main phone

I think you are toast. Probably have to do a hard reset.

Yes , go to settings then, info click and restart the phone, before make sure you backup your settings on onedrive, and follow the steps after that .

go to settings and then what? what's info click?

May be he meant "Extras+Info". But I think you should go to "About" ment and "Reset yuor phone".

ok thanks, i'll give that a try

If you dont know how to hardreset your phone, you should NOT install a preview. This is for IT-pros only!!!

Uninstall insider app asap

Is that still consuming mobile data or we can switch that off

I should've never joined the tech preview. They add but don't fix!

Been using W10 on my Lumina 920. Horrible experience. I hope this build fixes a lot of those things. Updating now.

Ive been using W10 on my L920 too as a daily driver. While there have been bugs and a few restarts, it definately hasn't been terrible. Hopefully this build is even better! I'd still rather be on W10 than 8.1, the quick replies for texting is huge.

Well it is technical preview, much more initial and unstable than dev preview.

I hope it is only on my Lumia 920, but this thing is a buggy mess. Can't test anything to get an idea of whats going on without it taking me back to home screen. I remember when I was on insider preview of 8.1, it was VERY usable, I even had it on my primary phone. Thank God I installed it on my spare handset. This thing is shouldn't be shown to anyone. The mail and calendar apps are total crap compare to the original apps. Why would they even change the apps so much if they already had a winner. The mail app was amazing, I really miss it, swipe for email filters was ingenious and now.... Also, how can an Outlook iphone App be SOOO much far along than Win10, it's beyond me. Yes, yes I understand this is beta, but gosh get this thing together, you are planning the release in just a few months and WinMo 10 is far from done.

There was no Technical Preview for 8.1, that was a Developer Preview. The Developer Preview is in fact the RTM (final version - Release To Manufacturers).

Technical Preview or Developer preview, should be usable, not a buggy mess. I really want microsoft to succeed here, I love WinMo, but if they screw up the some of the key feature that people orginally fell in love with, they will lose them. I mean, come on, the new outlook mail app is a complete joke compare to the 8.1 mail app. You must agree with me on at least that!

You are using a beta (and in some ways even alpha) software that is at least five months away from RTM. Do you understand that?
You are a beta tester. If you can't handle it, don't try it. Use 8.1 and wait for the final build of 10. In November.

Do you think this is ready for daily use? I have a Lumia 820 and been holding out for a while because I depend on my phone for my work. Should I use it now?

Nope the preview is not recommended on your daily driver, especially if you have no back up phone. Get yourself a cheap Lumia and stick the preview on it.

heh, I'll never understand programming. For example: ""Tapping on an e-mail notification now launches you into that e-mail message instead of the calendar. Incoming calls should play a ringing sound now." How the heck does something like that get f-ed up in the first place? Isn't it something like "If incoming email, show notification; if tapped > run code that opens the email app" I.e. is it just a matter of typos? I assume not, of course. :)

Probably because the email and calendar app are a combined app. Hard to say without looking at the code.

Ah yes, good point on this specific example. I just don't understand most of the bugs - how can 0s and 1s behave so erratically? :P

My 930 is stuck on Loading .. more than 30 minutes now .. anyone ?

My Icon is doing the same ... can get to settings and cortana, but that is about it. "loading..." or nothing happens.

I did manage to start settings .. but my home screen do not show up .. just keeps loading ...

This is not good. My Icon is doing the same.

How did you get on with this? Did you try a hard reset or anything?

I have the same problem with my 930. The start screen doesn't show up. I only see the "Loading" animation.

My 930 finally broke out of the "loading..." animation and it and appeared to be working. However, my brother tried the Tile transparency feature which broke the Start screen. It was a challenge getting it back, changing the orientation of the screen seemed to fix it, but the Start screen is extremely sensitive to changes on my 930. I think it's time to start the recovery process.

Ook. Solved with soft reset (hold power + volume down for 10 seconds).

i tried and nothing change.

I was hoping to get myself a cheap phone to get onto the preview for phones. But the bills come first :'(.

Probably a scaling problem

Hope everything gets corrected soon.

I read an earlier post about Verizon pushing out Update 2 for HTC One M8. I was looking for the update and Win10 Tech Preview was pushed to me. I installed and now have a problem. When I type in my password I get "loading" on my screen and it never loads anything. I can put the notifications down and get to my settings and see past notifications. Build number 10.0.12562.84. I had call come in when in settings and was able to answer it. The name of the caller was showing also so my contacts are still in place. Any thoughts? Thank you, Tim

Most of these issues are for anyone who upgrade from previous build , if I'm upgrading from 8.1 will I get any of these ? (I'm not talking about wp8.1 issues)

Seems lots of us 930/Icon are stuck without start screen, only says Loading... - we all upgraded from 8.1

I'm on 8.1 gdr2 , if I wanted now to upgrade to 10080 , how many updates I have to install , will I go directly to 10080?

Directly, choose fast ring

I really want to test this, but will not risk bricking my 925 again if I need to revert to 8.1. I'll wait til they start the slow ring.

Finally downloading it to my Lumia Icon!

What's the size of build?

500-800mb (depends on the phone)

I'm also in the Lumina 930 'Loading' home screen situation. #rollingback

i had the same issue. just goto settings and reset phone and it works good after...

Ill lose all my data though.

Ill lose alll my data then.

I will give it a miss again..... Want it but cant risk my primary phone

Does anyone know how well Bluetooth audio is working with the update? The last build I tried (10052, I believe), my L920 wouldn't even pair with a headset for me, which seemed like a big bug for them not to mention, so I don't know how common it was. I went back to 8.1, but would try 10 again if that was reliable.

I have a 920 and use a LG HBS-730. With 10052 I had to unpair and repair for them to work. Then when I updated to 10059, had to do the same thing. 10080 I didn't have to unpair for them to work.

Interesting. Thanks. I actually did try unpairing and repairing, but during the repair process neither device could see each other after 4 attempts, so I gave up and went back to 8.1. Maybe it was a fluke.

Oh dear. This isn't pretty at all. My 1520 is stuck in "mini" mode. Everything is so tiny and there is a HUGE gutter on the right side of the screen even after several restarts. Still no Store Beta installed either. Yikes!

Is it a good time to install Windows 10?

Any big issue with lumia 1520?

I don't know about any other 1520's, but I am having major issues with it. The start screen has a HUGE gutter on it, I'm stuck in "Show more tiles" mode. no Store beta installed, alarms don't ring, they just turn themselves off, among several other minor issues. Looks like I'm going to have to roll back ASAP and either try again or just keep waiting.

I remember the last time I installed the first TP my phone was jacked up... Then I did a compete reset, but without installing any backups from 8.1... It worked much better, although still had the crazy gutter... Nevertheless, it was ten times more stable...
.......
Case, and point. The TP doesn't work well with backups from 8.1, so if you decide to use it then start fresh, and do not select any backups.

Hey Cortana still mot working. Have a slider to turn it on, but no joy.

Should i install on Lumia 1020 or wait for next build

now i got an issue in my L1020.
homescreen is "Loading" eternally u.u

Is it your phone or mine?

hmmm... this build looks pretty tempting. I think I'll give it a few days to see what common issues people face, but I just might jump in on this one with my 920.

Same here! My 920 is already messed up in terms of camera and photos app. Hopefully it'll work again after update...

Should I install it om my lumia 1520 or not?

I would recommend NOT installing it on 1520 at the moment.

I say no, I'm not doing it either, maybe next build or two

What are you guys doing here? Go home and wait for the final build...

People want to try W10 now.... What is your problem with them asking about what stage in development its at❓ They don't expect for it to be perfect, but they have the right to decide if it's good enough for their device, and they do that by asking questions, and relaying information to one another.... What's so hard to understand about that❓

Installed on my Lumia ICON but getting the "Loading..." issue with the Start screen. My Start screen does not come up. Well, going to try and revert back. So sad that there are this many issues still at this point in the process. WTF?? smh

all icon /930 seems to have the problem .. you can go to settings . send feedback .. volumn down + power

Guess I will wait for rtm...

Can anyone provide me That wallpaper...?

1520 AT&T Loading screen...but settings and calling work if i use cortana.... Hmmm.....

Well I'm not downloading then.. AT&T 1520 herentoo

Same! Hard-resseting it now, fingers crossed. Let me know how yours is coming along

Im at work, let me know if you can restore from back up and if it works.

Did you use any backups from WP8.1❓ The TP doesn't work well with backups.. It's better to start fresh.

Thanks nubbikins for ur comment & suggestion.....i m nt going to install it now....

installed onto a Lumia 930 but i cant see the main start screen, just sits on loading.

I wish I had two phones to try this out.

New features in this build I Google's for you in less time it took you to ask http://wmpoweruser.com/new-features-included-in-windows-10-insider-previ...

Unrelated, but I got a phone update today...downloaded and installed but I dont see any noticeable changes. It still says I'm on Cyan. Nokia 1020 in USA. Does anyone know what it was?

Hands on video of the new build please..

Well it bicked my 920 so do not down if you have one, it wom't reset with the power and volume botton...nothing works at all.

I did this update to my Icon. Unforunately, the main screen is black and just says loading. I can access settings and cortana and toast notifications apdpear to be working. I turned on my cellular. I soft and hard restarted my phone. Help! Does anyone know what I should do other less use the recovery tool to roll back my Icon to 8.1? Thanks.

use the notification centre to get to all settings and reset the phone, wipes everything but works fine after

This is something entirely off topic, but can Someone tell me why my phone running WP8.1 doesn't connect to the Wi-Fi created by PC running Win 7?

Wonder if glance and "hey Cortana" has been fixed....

Don't install it on lumia 930 or lumia icon.....it has issues with start screen....

it does if you use the notification centre to get to all settings and reset the phone, wipes everything but works fine after

Is the Edge included in this build?

Yes but still is labeled Spartan.

What happend to Cortana??

I'm still waiting for the full review

use the notification centre to get to all settings and reset the phone, wipes everything but works fine after.

Update ready to install, but after reading the comments above i changed my mind, but is there any way i can get rid of this update? which is showing install time tomorrow morning

Try going back into Windows Insider App, then switch back to Slow Ring. I'm not 100% sure, but it's worth a shot, right? :-)

According to the bugs, I dint think e can get windows 10 update this year, and I'm confident about lower end phones like Lumia 520

If u want bugs free build and no issues with ur phones......try to hard reset ur phones before installing new update....

Im so not installing this build dont wana waste my wifi data downloading, reverting and downloading

My AT&T 1520 start screen shrunk and I've tried a few times to fix it and it will not get bigger. I get a verical column on the right that is empty! And "Hey Cortana" will not activate but you can get to the menu. On the previous build it wouldn't even allow you in the menu,

On my 620 there's a mouse cursor that appears top-left on the screen that says ALMOST DONE when tapping or holding any of the main soft keys.

This build has a serious blank screen issue when moving between apps and the Start screen. It's installed on my 1520 and when I hit the Back button to go back to the start screen or a previous app it will display a blank screen for a while before loading the Start screen. Anyone else notice this or have a fix?

are you getting the random blank/color screen flashes with the mouse pointer too?

Nope, I haven't seen that yet. Many tiles are fuzzy and look low resolution. It appears to be all 3rd-party app tiles have this issue.

Is the battery saver works in this build? .. in the last the saver not working fine and drain battery was horrible.

I can't even load it up on my 920. Eventually I tried uninstalling it and seeing if it'd pop back up in the Store(or Store Beta), but nothing. When I restarted, it came back(and still doesn't do anything, just has an empty icon like Games(but Games loads fine)).

This build is crap. Says loading... when trying to get the Start screen. Also shows a mouse cursor in the top left corner when hitting any of the capacitor buttons. Ugh.

Anyone having problems installing this build

Maj​or problems on 930, no Outlook, no new store app so can't download outlook, old email doesn't work.. icons look very strange on start screen.

Just installed it on my 930. At the end of the process, the phone cycles endlessly through reboots, apparently no way to stop it.

920 Several places in Settings gives bright silver background and white lettering foreground(making it next to impossible to make anything out) if you have the dark base selected. Is fine if you switch to light base. First section I encountered it in was Settings->System->Speech->Add a language Going to Messaging under Settings takes back to start screen MSN News, IE, and OneDrive all give me a "Try again See Detail" error in Store Beta Downloads. The "See Detail" is "Try that again, something went wrong". Trying again downloads, then takes forever at "Acquiring License" and gives the same result. Store Beta "Check for Updates" button doesn't seem to function under Downloads, but does under Settings. Games tile is blank. Facebook notification show a [x] icon next to them. To get my MS Band to sync with Microsoft Health, had to uninstall, unpair, soft reset, pair, reinstall *giggles* after like my 8th restart, I got a "Welcome to Lumia Cyan" message.

If I install this on my 930 and dont like it , how do I revert back and will I lose anything?

Don't install, it's a complete mess!

Can yoou answer my question?

Yea you will lose everything, all less you create a backup

How do I revert back if I dont like it?

Can battery saver mode be enabled just as in 8.1?

Should i go to install this build on my primary phone L730??

I also have a 730 and I personally won't update until something like a Developer Preview emerges. I would advice you to do the same if it's your daily driver.

Ok. Thank you. I'm not going to install it on my phone. I'll will install W10 mobile while final build hits the Windows Insider App. Sorry for my bad english. :p

Warning to those with the Lumia Icon: Mine is currently stuck in a boot loop that I can't seem to get out of. Verizon splash screen appears for about 2 seconds then it instantly reboots. Any tips for how to break this cycle and get the phone to actually boot would be appreciated...

Just FYI for anyone else, broke the cycle by hard resetting my phone (hold volume down and power until an "!" appears on the screen then press volume up, volume down, power, volume down). Fixed the issue and booted into Win10. Restoring from a backup now

They just have to push out a later build, this is like a joke. Previous build worked fine on my 920 but this build on 930 is messed up like hell.

Hopefully neither are primary devices. I learned never to do that the hard way for previews

Worked fine on 920 so went on and downloaded it to 930..

Soo buggy! But I knew it would be like that! Just missing a lot my data conection shortcut :'(

My 920 kept showing that no sim was installed as soon as I updated. I look forward to updating and hopeful that it's been addressed.

Apps like 6tag, facebook beta, twentium, etc... Are they working on w10 for phones?

Running even better on Lumia 1520 now than previous build

The update seems a tad more sluggish, mainly with the start screen and Music Preview. Apart from that, Everything feels much smoother and I really appreciate the new options for the start screen. By the way, some of the UI changes are nice! Music Preview seems a bit buggy, but I think the wireframe look with the white theme adds a sleek, modern feel to the app.

¿does anyone with 1020 and this updte, has something to share?

So no working Cortana yet?

Hrm, there are some pretty serious bugs in this one. It seems I will be waiting still. At this point, I think I'll wait until RC/Gold is out with the new phones. I like what I am seeing and I'm already previewing the OS so it wouldn't hurt to be a little surprised.

So no working Cortana yet?

bust my 920, no start screen, reset phone and now wont restore backup

For those with the problem not showing start screen (..Loading ...) go to settings/personalization/start/ show more tiles

Really? I'll give it a try.

Tried that. Still the same problem.

Background wallpaper seems to only fit to one side.... No biggie... Removed

Posted from my m8 running widows 10 as well!

Still a bit confused on the Cortana bug

Somehow my last comment was deleted. Wanted to report that everything is running A OK on htc one M8 ... Have absolutely no doubt that it'll be my daily driver ... So long 8.1 windows 10 is here to stay for me! carrier AT&T

Battery Saver doesnt seem to exist. Nothing but an empty square and doesn't launch anything when hit either from pinned(I unpinned and repinned) or in app list.

why is my start screen loading.... for long time?

I hope it is only on my Lumia 920, but this thing is a buggy mess.

-really- strange problem. I was at like 80% power and decided to go ahead and make sure the Windows Phone App on Windows 8.1 could sync properly with the phone and give it a good charge(I have a wireless charging plate on my desk and a cable to my computer. When I'm not in a hurry, I put it on the plate, when I am a charge fast, I plug it into the USB 3.0 port on the computer). I made sure the app loaded okay, didn't seem to have any issues, then I went and worked on some other things. When I checked on my phone again, that 80% was down to 48%!!! It had the little icon that it flashes to indicated that it was charging, but apparently it was using faster than it was charging! Have it on my wireless plate right now and I've crept back up to 49%.

So yesterday att finaly released Denim for the 1020 so I updated. Then today they release the new build for windows 10. I enable fast ring on my 1020 and the update begins. Once its done updating i now have windows 8.1 update 2 with Cyan. I keep checking for an update for the lastest windows 10 build but it keeps saying your phone is up to date. I really wanted to try windows 10 but i guess this will do. Anyone else get this?

Bluetooth pairs but will not connect

They should have waited with the update, they broke more than they fixed. Instead of focusing on the preview apps they should be focusing on getting the main OS stable. I dont care if the Xbox Preview app doesnt work, but the start screen not working, that's a pretty big mess up...

So, this evening I have... Installed the TP on my Lumia 930, hard reset it after the initial 'loading' bug, tested it for a bit before swiftly rolling it back to 8.1 This build is NOWHERE near ready to be used on a high end daily driver!! and before you chime in with "This is a Technical Preview and MS advise us not to install it on our main devices" blah blah blah arguement, ask yourself who the frick has a Lumia 930 as a secondary handset? NOBODY right!! so why then would MS make it available for the 930 in the first goddam place? The unspoken truth is MS know much consumers can't resist a good ol' software update and they want/need 930 users to install it to provide their valuable feedback, so there's no real hiding place behind their "we tried to warm you, it's an Alpha" line. I guess I was expecting that since the TP is now 3 or 4 builds in, it would be in a half-way usable state. Sadly not. My 2 cents would be, if you're thinking of installing this, save yourself the hassle and check it out on YouTube instead and wait for the DP. Peace

Sorry you missed the point there raycpl Y'see this is a community forum where people share their opinions and experiences with the other members, that was mine. "Sharing-is-Caring" Peace

Could some kind person verify if alarms are fixed in this build? I believe the issue was with recurring alarms, specifically, not going off when scheduled.

Can anybody helppppp me. After updating to build 10080 my desktop doest not load. It just shows a black screen with loading text, however notfication center works and I can go to settings or open apps that I have notification from them. My phone is Lumia 1520 and is fully chanrged. Thank you.

no more cortana in canada :(

I think user experience on window 8.1 enough for Microsoft to build window 10. Why you start from first build n slowly update it? It's very late business compare to IOS or ANDROID.

For some reason, after a small 8.1 update was pushed on my BLU WIN HD LTE today, my screen looks like it has faded smears on it. For example, when I open 6Tag, the logo that pops up has faded darker vertical lines that look like they followed the logo up the screen. It's hard to explain. Anyone else having an issue like this?

I did the update on my 830, and it's stuck on the "Loading..." screen. No apps on SD Card. Might have to roll it back to 8.1, and try again. Ugh...

I haven't been testing Windows 10 Mobile, so I really can't tell if this is sarcasm: "Tapping on an e-mail notification now launches you into that e-mail message instead of the calendar. Incoming calls should play a ringing sound now."

Does 4 column support for big screens????

Hi friends...In Lumia 720 start screen did not come up keeps on loading...... Does anyone face this isssue... Any solution found???

So, apps may not migrated properly. Is there a way to clean install windows 10 on my phone? Because I will probably reinstall the apps anyway?

Cry cry.... Poo bum wee stinkfish

Still too many issues are there.i guess I'll wait till June end to try my 920's luck

You forgot Cortana. Will someone please do a review on Cortana? I want to update to Windows 10 but I use Cortana to read text messages and give directions but she can't do this in Windows 10 so I'm wondering if she can in the latest build bit know one talk's about it

Installed on my lumia icon.. This windows phone is no longer my daily driver so I don't mind installing the technical preview. It's... Not working out very well. Have to restart several times in order to get go the home screen. The office apps are not downloading

Black screen bug in in-app web pages has been fixed... Thats exactly what I wanted in this build..

Dear friend. I am using L1520. Plz guide me shall I update windows 10. Because last time I was updated windows 10 but there were several bugs and I reinstall 8.1. Now, I am confused shall I update it or wait for complete version. Plz help... Koi toh kuch baataye

Its still buggy, if L1520 is your primary device, i would not recommend installing this build. But new is always interesting, if you really wanna enjoy the new flavour then try it. But its better than previous build.

Thanks prabu d. Now I have decided not to install and I will wait for complete official version. Thanks again for your benign suggestion.

When will released final version. Is anybody know about this .

installed on my L930, obviously got the loading issues, not only on 1st installment which is ¨resolved" by a soft reset but its recurring after opening some apps (random) and returning to the main screen. There are however two other issues: - time seems to be off. intead of showing 07:30 it showns 09:30, this is after some time corrected but after a reset time is off - can we create outlook icons per emailbox on the mainscreen. I found that a major advantage over all the other phone Os-ses, since I have a lot of business emailboxes with different priority (as being a consultant, some mailboxes have more priority then others). Then I noticed that within the UC-browser (as an exampled) the ¨enter" key is sometimes a arrow foreward so that text entered within a textbox cannot be entered.

"Tapping on an e-mail notification now launches you into that e-mail message instead of the calendar. Incoming calls should play a ringing sound now." Hallelujah.

Can't wait for it to be stable enough to install on my primary phone.

Anything on the RAM manegement issue on 512mb devices?

Search displays only once in the All Apps list, but at the bottom and using 'odd' characters. Language/Region etc set to UK english. However, Search does not work and just crashes out. Is there a fix or just wait until next release? However, speech language shows as 'Queued' Also, screen on languages download page is all but impossible to read - white text on a light grey background.

Anyone who installed this preview on lumia 520 plss tell me

Downloaded update to my phone, phone went through update, booted up phone, unlocked screen, got loading so put phone down while I had some dinner, came back to phone, picked it up and it actually hissed as it burnt my hand and has welded itself to a mouse mat it got so hot! Can't imagine what might have happened if I'd left it any longer, damn that's dangerous. Glad it wasn't one of my kids that grabbed it. If I hadn't dunked it in my wine glass it could've exploded. They definitely need a big flashy warning page when doing these updates, telling people to keep an eye on their phone and check for overheating, and have some kind of emergency shut down procedure. Plus I'm now out a Lumia 930. Thanks Microsoft.

Has anyone trying to update windows 10 TP build 10080 on MS Lumia 535 ?
Please tell me is't work good or facesing problem like Lumia icon or Lumia 930.

I have upgraded my Lumia 830 to Windows 10 technical preview. There was some essential upgrade yesterday night and this morning when I see my phone main screen it continuosly shows LOADING... I have tried downgrading my OS through Lumia Software recovery tool, my phone is not getting connected. Though it is getting connected to my PC. Then I downloaded Windows phone recovery tool. My phone is recognised but upon clicking it shows as READING PHONE CONTENT or something similar and it just continues doing so. Please guide me how to fix this.

Horrific scaling issues for tiles, background wallpaper etc on Lumia 930. Other than that it feels very 'alpha' I know there is a lot of work to do yet, just hope we get regular updates.

My 1520 went on the unending loading loop too. A hard reset fixed it. This build is much faster and hasn't frozen my screen or hardware buttons again. That's huge, because I was soft resetting multiple times a day. The low res start screen is jarring to look at though....

What is the deal with the dialer dialing out loud. Is this a bug, or am I missing something?

Install caused the unending loading screen on my 1520, but a hard reset fixed it. Overall the newbuild is faster and more responsive than the last one. I haven't had to reset repeatedly like the last build when the screen or hardware buttons would lock up. That happened 4 to 5 times a day with the previous builds. My main complaint is the grainy low res tiles on the start screen.

I'm not able to download office apps, language packs, system apps... Because of the (pre alpha) Beta Store. I'm fine with testing and preview programs... But this time it sucks

very right, Microsoft has fuckinly annoyed me with everything they've done on windows, our Microsoft is now androisoft

Had the "loading..." issue blocking me from using the start screen. Ended up having to do a factory reset, hopefully that resolved it. In other news, the new setup screens are great. Posted via the Windows Central App for Android

Battery settings do not work. unable to turn on to allow app to run in the background. Battery life in atrocious. I had to do the hard (!) reset becuase when it first installed, it was in a constant reboot. VPN doesn't work. I add a profile, but it doesn't save it. After installing Xboxd, it's back to a continous boot. Back to 8.1.

Phone update There were some problems installing updates, but we'll try again later. If you keep seeing this and want to search the web or contact support for information, this may help - (0x80244015). Retry

Any idea why my posts aren't showing up?

My lumia updated and know only showing 3 tiles on home screen with some weird text and im not able to make any calls or text any help greatly appreciated.?

3rd time i install wp10 and its make my phone totally black only see loading..but nothing happen..so i decied for the final version...

Backfrom te long weekend. I installed the update for my 930, but it does not start after. The boot process looped over hours. With Microsoft Recovery Tool I'm back to 8.1 and could reinstall all after a complete reset. Lost only some pictures. Will now wait for the next release :(

I sent several bug reports via the Feedback app, Windows 10 on my Lumia is improving, but it's still very far from being marked as "mature" or even "stable". I found quirks, unexpected behaviours, bugs almost on every corner of the OS :)

I have updated to latest 10080 build of WP 10 technical preview and now i am unable to access settings. How am i suppose to update if i cant access settings. if somebody had that problem and solution plz help me also. Thanks

I saw A bug since From every builds relesased till now which is not fixed...that is a popup messages like for deletion uninstall battery low allk that of pop ups are not shown .....

Last preview I installed worked very fine for me, but I rolled back because it was impossible to sync with my band. Besides, using Cortana from the band was not worth at all. Has anyone's band worked propperly in this build? That's the only thing that's stopping me from installing this new build. What do you recommend?

when install, i log in microsoft account and next is App install, but i;m stuck here the progress keep running App and not lauch Windows, what should i do
Windows Central Newsletter
Get the best of Windows Central in in your inbox, every day!
Thank you for signing up to Windows Central. You will receive a verification email shortly.
There was a problem. Please refresh the page and try again.