How to make sure your phone works on a prepaid alternative carrier
Here's how to make sure your unlocked or pre-owned phone will work with an alternative carrier.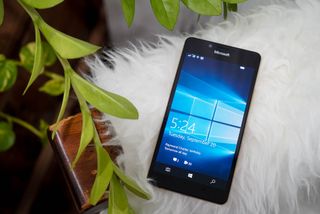 There are a number of things to consider before moving to an alternative carrier. How much data do you really need? Are you looking for better service, or just cheaper service? And if you already have a phone, will it work on the carrier that you choose?
We're going to delve into this topic, but there are a couple of things we should get out of the way beforehand.
Advertisement
An introduction
Before we talk about whether your phone will work on a particular alternative carrier, we should direct you to a few introductory posts about what exactly these companies offer, and why you should think about switching over.
Once you read through those, there are a few more things you need to know. In the U.S., there are four major carriers with nationwide networks: AT&T, T-Mobile, Sprint and Verizon. All four of them use generally the same technology, but there are some major differences worth noting.
Sprint and Verizon have 3G networks that use aging (and disappearing) CDMA technology. All phones that run on their networks must have special radios that support CDMA. Thankfully, most phones these days have some sort of CDMA support.
T-Mobile and AT&T use a more common HSPA+ technology for 3G service. Practically every phone you can buy today — even those designed for Verizon and Sprint — will likely work on AT&T and T-Mobile, as long as the SIM card is unlocked.
Thankfully, the days of poor interoperability between carriers are behind us, but there are some lingering issues. Even though all the major U.S. carriers have adopted what amounts to the same LTE standard as their high-speed mobile internet offering, they all use different wireless spectrum — also known as wireless bands, or frequencies — to deliver calls, text and, most importantly, data, over the air.
Unlocking the phone
Even if your phone is technically compatible with a particular network, the SIM slot still needs to be unlocked to be able to work on carriers both in the U.S. and abroad.
In the U.S., unlocking services are free as long as your account is in good standing and your phone hasn't been reported lost, stolen or involved in illegal activity. All the Big Four carriers are obligated to unlock your phone, though the process differs between them. All recent Verizon phones are unlocked out of the box.
The carriers
Let's discuss the individual carriers, and why your phone — perhaps one you bought through your old carrier, or purchased unlocked from, say, Amazon — may or may not work on the networks.
Advertisement
Alternative carriers powered by Verizon
There aren't that many Verizon-powered alternative carriers, or MVNOs, in the U.S., so we'll start with the easy one. Companies such as Total Wireless or Straight Talk, which are powered by Verizon's network, make it pretty easy to bring your own phone. They ask that you make sure your phone supports CDMA service, and offer network checkers (opens in new tab) to help you verify that your phone will indeed work on their network.
To work on a Verizon-based alternative carrier, your phone needs to support the following frequencies:
3G: 800Mhz (BC0), 1900Mhz (BC1) 1
LTE: 700Mhz (Band 13), 1700/2100Mhz (Band 4), 1900Mhz (Band 2)
1 Phone must support bands on CDMA.
Many popular phones today, from the Samsung Galaxy S7 to the Google Pixel and cheaper devices like the OnePlus 3T and Moto G5 Plus, support Verizon's 3G and LTE networks. As long as you do your homework beforehand, you should be able to bring your phone over to any alternative carrier that runs on Verizon's network.
Here are the most popular alternative carriers that run on the Verizon network:
Alternative carriers powered by Sprint
Sprint is, like Verizon, a combination of CDMA-based 3G and modern LTE — though it uses different wireless frequencies. The upside is the same, though: Your phone will need to support CDMA service on 3G in order to make calls and texts, and likely to register on the network entirely. Even if your phone supports Sprint's LTE bands, it won't be able to connect to Sprint's core network.
There are many alternative or prepaid carriers in the U.S. that rely on Sprint's network, including Ting, Straight Talk, and Boost Mobile. Most of these alternative carriers have online services to allow you to check whether your unlocked phone is compatible with its host network, though some — like Sprint-owned Boost Mobile — have explicit restrictions. For example, Boost Mobile customers cannot bring a Sprint-branded or Virgin-branded phone (opens in new tab) over to its network.
To use a phone on an alternative carrier that connects to the Sprint network, your phone needs to support the following frequencies:
3G: 800Mhz (BC10), 1900Mhz (BC1) 1
LTE: 850Mhz (Band 26), 1900Mhz (Band 25), 2500Mhz (Band 41)
1 Phone must support bands on CDMA.
These are the most popular alternative carriers that run on the Sprint network:
Boost Mobile

(opens in new tab)

Virgin Mobile

(opens in new tab)

Republic Wireless

(opens in new tab)

FreedomPop

(opens in new tab)

Net10

(opens in new tab)

[Straight Talk](/e?link=https%3A%2F%2Fmint-mobile.pxf.io%2Fc%2F159229%2F444520%2F7915%3FsubId1%3DUUwpUdUnU47162%26subId2%3Ddwp%26u%3Dhttps%253A%252F%252Fwww.mintmobile.com%252F%26ourl%3Dhttp%253A%252F%252Fwww.mintsim.com%252F%253Fcid%253Daff--mobilenations--dwp--UUwpUdUnU47162--content%2526utm_source%253Ddwp%2526utm_medium%253Daffiliate%2526utm_campaign%253Dmn_mintsim%2526utm_content%253DUUwpUdUnU47162%2526tid%253Dmobilenations%2526subid%253DUUwpUdUnU47162&token=jzdzB0kX" rel="nofollow">
Advertisement
Alternative carriers powered by T-Mobile
Like Sprint, there are many prepaid and alternative carriers that rely on T-Mobile's network, including Mint Mobile and MetroPCS.
The good news for those bringing their own phones to one of these networks is that there's a good chance, if it was bought in the past couple of years, that it will just work. All that you need is a SIM card and service from the new provider and you should be good to go.
That's because T-Mobile uses a combination of 3G and 4G LTE technologies that have been widely adopted throughout the world, and most phones today, from the Google Pixel to the Galaxy S7 and OnePlus 3T and many others, will just work on an MVNO that runs on the T-Mobile network.
To make sure it will work, though, you have to verify your phone supports the following bands:
3G: 1700/2100Mhz (Band 4), 1900Mhz (Band 2)
LTE: 700Mhz (Band 12), 1700/2100Mhz (Band 66), 1900Mhz (Band 2)
These are the most popular alternative carriers that run on the T-Mobile network:
Alternative carriers powered by AT&T
Like Verizon, AT&T doesn't power many smaller prepaid or alternative carriers, but it does own one: Cricket Wireless. And like T-Mobile, bringing a phone to an AT&T-powered MVNO is usually no big deal; most phones sold in the past couple of years work with AT&T. Indeed, AT&T's adoption of the worldwide HSPA+ standard for 3G, plus its standard LTE capabilities, means that even phones purchased overseas should work with Ma Bell.
After you've verified that a phone is SIM-unlocked, you need to make sure that your phone has the following bands to work with an AT&T-powered alternative carrier:
3G: 850Mhz (Band 5), 1900Mhz (Band 2)
LTE: 700Mhz (Band 12), 1700/2100Mhz (Band 4), 1900Mhz (Band 2)
These are the most popular alternative carriers that run on the AT&T network:
Alternative carriers with multiple networks
The final piece of the puzzle is a bit complicated, but let's talk it out. Some of the above providers, such as Project Fi, rely on more than one host network to function properly. Others, like Consumer Cellular, connect to either AT&T or T-Mobile. This usually means that the SIM card inside your phone will choose between T-Mobile and Sprint depending on your location and signal strength. You don't have to make any decisions, but your choice of phone could impact the quality of service.
As long as everything is working properly — your phone supports both networks, and you are in an area that has good coverage on at least one of them — then you don't need to think about it at all. But it's a good thing to know, since these kinds of carriers can be to your advantage if you happen to be in an area where both the host networks are strong.
Questions?
Some of this stuff is stupidly complicated, and we'd love to help. If you're having issues figuring out whether your phone will work on a particular prepaid or alternative carrier, let us know in the comments below.
Band 66? I never heard of it. Isn't it same as Band 4?

Band 66 is a superset of Band 4 that includes all of AWS-1 (currently band 4) AND AWS-3 as well as some other spectrum that Dish Network currently also owns (I believe AWS-4 and a chunk of their other PCS holdings in the H block)

Ultra wireless URL is bad.....just goes to a fake website...

I couldn't live with a prepaid plan anymore. For the last years, I grown so used to the freedom of postpaid plans, that I could never go back. Just like I could never go back from Windows to android 😁

Re: Random DS,
Could you please explain further regarding the freedom of postpaid plans? Isn't it the opposite? Prepaid plans can be quit at any month so you can change carriers and with autopsy are no extra actual work. Am I missing something?
Best Wishes

Of course. What I meant was that I can call and text as much as I want, and it just shows up in the bill at the end of the month. Of course, if you sign a two year contract, you are kinda locked down, but postpaid plans can also be signed without a contract (at least here in Hungary). They're usually a bit more expensive this way, but you can quit any time if you do so. Of course, I can be a little bit biased here, because I work at a carrier now, so my postpaid plan includes unlimited calling and texting (within the country) and 10 GB cellular data for free, without a contract, so I only pay for my 650 (4.5 $ a month) and my iPad air 2 (27 $ a month, but fully financed by the company in another form). So I pay 4.5 $ every month for all of this 😁 But this doesn't change what I wrote in the first part of my comment.

You have it backwards. Prepaid is no contract. Postpaid is paying after you use it.

Given this an article on a Windows Mobile site, it might be important to note that windows 10 mobile doesn't work well on 'alternative' networks. This seems to be as in order to use one you need to allow roaming data (even though you are not really roaming)
Including:
Cannot check for updates while on cellular data
OneNote has a constant banner that you are roaming
Photos don't sync over cellular 'roaming'

What are you talking about? I use my 950XL on an alternative network and it works just fine. I used in on both Consumer Cellular and on Ting. CC uses ATT essentiallty, or that is what I roced them to give me and on Ting I used what was essentially T-Mobile. My phone works just fine when roaming or moving around. Same thing when testing a 950 on Ting, no issues as I could easily swap sim cards from phone to phone and on the 950XL, I could run both sims at once but could only use data from one sim at a time. I also have an LG V20 that is verizon unlocked, it doesn't work well on GSM phones such as T-Mobile via Ting, I can set the phone to get data (LTE) or I can set it to get texts and phone calls but it can't do both at the same time due to the implmentation of the firmware most likely. If I set the LG V20 to work so that I can get texts and data, the best I can get is 2G data. If I set it to get data, no texts or phone calls will come through. This was tested with Ting running on T-Mobile for a verizon unlocked LGV20. After much testing Ting tech supported admitted that this was an issue they weren't aware of.

Yeah, I'm using a Lumia 640 (unlocked AT&T GoPhone) on Cricket now, and on Consumer Cellular earlier. Just works (TM) :)

I've had no problems on my factory unlocked 950 with cricket even visual voicemail works

Do you need to set 'allow roaming data' or does your phone recognise cricket as your home network. On my mvom (alternative network) calls, SMS, data all work except for what I mentioned above: Photos don't sync, unable to look for updates annoying onenote banner. Can you test these things?

Do you need to set 'allow roaming data' or does your phone recognise don't as your home network. On my mvom (alternative network) calls, SMS, data all work except for what I mentioned above: Photos don't sync, unable to look for updates annoying onenote banner. Can you test these things?

Roaming settings are set to "don't roam". Cricket is recognized as the home network. I didn't even have to edit any of the APN settings when I popped the SIM in.

Rats ☹ I guess it is only outside the USA where virtual network operators require the phone to be 'Roaming'. That probably explains why no one seems to care about it, least of all Microsoft. Thanks for testing for me!!

OS just passes what the SIM says. The SIM needs to recognize your network as home network or roaming network.

My 1520 works flawlessly on Cricket...

I have been using win10 Mobile on an alternative network with no issues for the last 2 years. Only one I have found to not work, and I have seen there are hacks to get it working is FreedomPop, and that is because the phone is VOIP instead of a real phone number and they do not have a win10 app.

Thanks for the article! I was wondering if you guys could do a Europe edition because I am planning a trip their this summer :). Italy, Germany, and Poland for 10 days. I have an few unlocked phones and was just going to try to get a sim card over their and a month or something plan.

You should have no problem getting a prepaid SIM card for your trip (usually cost about EUR15 - EUR5 for the card, plus EUR10 phone credit). All phone shops can give you a normal sized SIM card, but if you need a Nano sim you will probably have to go to a carrier store such as Vodafone. You will need to provide identification to get it registered. You can buy prepaid credit at any supermarket or newsagent for the major carriers, usually per 10 or 20 EUR, to use on calls, texts, or data. You may not need much data as free wifi is commonly available in many shops and fast food restaurants. I personally never use data at all. This credit can also be used abroad and its best to buy credit in the same country where you got the SIM to avoid potential problems. Mobile roaming charges when abroad will be abolished from June 2017 http://europa.eu/youreurope/citizens/travel/money-charges/mobile-roaming-costs/index_en.htm Remember to download the countries you need in the Microsoft Maps app before you go.

I'm pretty sure that the OnePlus 3T does NOT support US CDMA bands and even less likely, Verizon's network. The Moto G4 and others mentioned do support it though.

Ting also has GSM sim cards for T-mobile, not just CDMA sim cards for sprint, but no cross-networking between the two. They also are cheap and have incredible, Amazon-level customer service.

Ting works great my dads sprint phone works beautifully and on the plus side he hardly uses it

What about tethering on any of these alternative network? Which one provide the most reliable session if any? That's is the most important thing for me...

I would like my windows phone to work on Verizon. Tell me how do that and I would be happy

If the phone is a recent Lumia (550, 650, 950 or 950XL), the HP Elite X3 or Alcatel Idol 4s, none of them can be brought onto Verizon Wireless, Sprint and US Cellular. Microsoft, HP and Alcatel never submitted any of these models for CDMA certification, so, they are all GSM only devices. The only "recent" Windows phone that can be used on Verizon Wireless is the Lumia 735.

I currently have a Cricket Lumia 650 that I'd like to move to Mint but I'm not sure I'll still receive LTE data. What do you think?

You forgot to include Simplemobile that's uses T-Mobile

Just figured I'd mention Tracfone - they ride on AT&T's network. Histoically they have been known for locked down feature phones but they do have a BYOP smartphone option that can work for some if you want to play the game of managing Voice Minutes, texts and data separatly. A la carte.
I started with a 60 day bundle for $30 and have purchased my items as needed.. $5 for 1000 texts, $10 for a Gig of data (probably the most expensive part). When I refreshed texts and data, I added $59 for 365 additional days. Since then I added 60 more days for more minutes. In all I spent about $150, had service for 4 months and have about 200 minutes, 1500+ texts and about ~1.8GB of data remaining. This should last about 2-3 months. I estimate 1 more bundle pack for $30 plus 5 more 1GB addons over the next 8 months. For me thats a total spend of about $230 for a years worth of service, or less than $20/month. And that $30 bundle pack adds 2 months to the end of serice date, so if you work it right you can really keep your costs down.
YMMV.

They sort of included tracfone, since they own a good chunk of the Alternative carriers listed above, like Net10 and Straight Talk. :-p

I have an unused Verizon Lumia 735 phone that I thought I'd maybe turn into an emergency home phone for my kids (as we don't have a landline). What I'm interested in, though, is a pre-paid X minutes card that I buy and only use when needed. I'd rather not pay monthly. Is that possible? Probably not, but I thought I'd check.
Windows Central Newsletter
Thank you for signing up to Windows Central. You will receive a verification email shortly.
There was a problem. Please refresh the page and try again.