Best ROG Ally battery pack 2023: Charge and play in Turbo mode
Recharge your gaming handheld and keep playing.
Since the Asus ROG Ally is such a powerful device, it's not all that surprising that it drains its battery rather quickly. You can easily improve upon this by purchasing one of the best ROG Ally battery packs to continue gaming even when the handheld runs out of juice. However, you need to make sure that you get the right battery otherwise it won't be able to keep up with the Ally's battery usage needs. This is especially true if you're wanting to play games in ROG Ally's Turbo mode as this requires at least a 65W power flow.
I'll list the very best ROG Ally power banks available right now as well as go over what to look for in a ROG Ally battery pack.You might also want to check out the best ROG Ally microSD cards while you're at it.
Thanks to its reliable devices and decent pricing, Anker is my most trusted battery pack brand on the market. This 87W max output power bank and power adapter combo will allow you to charge up the ROG Ally even in Turbo mode. The bank features two USB-C and two USB-A ports and has a high 25,600mAh capacity to last you a long time before running out of juice. It's the perfect ROG Ally travel accessory.
INIU Power Bank 65W 25,000mAh
This is a popular power bank thanks to its budget pricing and powerful delivery. It offers 25,000mAh at 65W output making it the perfect ROG Ally companion. There are two PD USB-C ports (65W and 35W) and a 22.5W USB-A port to help you connect to the handheld and your favorite accessories. The large screen also makes it easy to see how much power the battery still contains.
Anker 733 Power Bank 2-in-1 Hybrid
As I said before I love Anker, and the 733 Power Bank is a phenomenal option specifically for ROG Ally since this battery pack can plug directly into an outlet and charge itself back up while also charging up the gaming handheld. That's what makes it a hybrid. It features two USB-C ports (one in and out, the other just out) and a USB-A port and offers 10,000 mAh. It's a bit pricey, but worth it for its convenience.
Baseus Power Bank 65W 20,000mAh
Outside of Anker, the power bank company I trust most is Baseus. This 65W 20,000mAh power bank won't break the bank, and its two useful USB-C ports and two USB-A ports will allow you to charge up the ROG Ally and any accessories you might need simultaneously. The helpful LED display lets you know how much juice is left in the pack so you can easily tell when it needs to be charged back up.
The Baseus Blade is the widest and flattest battery pack on this list, but it's still small enough that it's easy to store in a pocket, backpack, or purse. With a 20,000mAh capacity and 100W power output it's more than capable of keeping up with the ROG Ally. It features two USB-C in/out ports and two USB-A out ports. Keep track of recharging time, battery level, and charging power via the helpful screen.
Anker 537 Power Bank 24,000mAh 65W
I've already made it clear that I love Anker, right? So it's no surprise that I've got another awesome suggestion from the company. This 24,000mAh capacity pack offers a 65W max output like you want for the ROG Ally. There's also an in/out USB-C, an out USB-C, and an out USB-A port. It's powerful enough to charge up laptops and will supply the power and juice needed to keep the ROG Ally going for long stretches.
Give your Ally some juice!
Why you can trust Windows Central Our expert reviewers spend hours testing and comparing products and services so you can choose the best for you. Find out more about how we test.
The ROG Ally is an amazing gaming handheld, but it eats battery life like nobody's business. For this reason, it's smart to grab a battery pack if you want to play for long stretches or if you see yourself playing the handheld on the go. You want to look for a battery pack with a high mAh capacity, which means it will last longer. Meanwhile, you need to get a battery pack that offers an output of 65W or higher to keep up with the ROG Ally's power needs.
More Asus ROG Ally
- Best ROG Ally games and optimization
- Best ROG Ally screen protectors
- Ways to improve ROG Ally battery
- Asus ROG Ally specs
- Asus ROG Ally review
If you want the very best option, go for the Anker 747 Power Bank. It comes with a USB-C cable, offers an 87W max output that can easily handle the Ally's Tubro mode, and has a high 25,600mAh capacity that will last for long stretches of gaming time. Plus, it comes with a useful power adapter to help you charge the battery or your ROG Ally up faster. It's everything you need whether you're taking the ROG Ally on a trip or are simply out running errands.

Meanwhile, if you're looking for a financially cheap but reliable option, then I highly recommend the INIU Power Bank 65W 25,000mAh. It costs less than many other devices on this list but still has the power and capacity to suit the ROG Ally.
Alternately, if you're looking for something that provides plenty of information and charging convenience, then the Baseus Blade is the power bank to buy. It has an impressive 100W output with a 20,000mAh capacity. Thanks to the helpful LED display, you can always tell how much battery life is left in it, what the charging power is, and what the estimated recharging or charging time is.
Get the Windows Central Newsletter
All the latest news, reviews, and guides for Windows and Xbox diehards.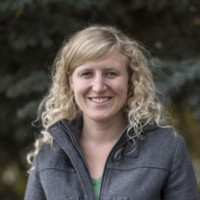 Self-professed gaming geek, Rebecca Spear, is one of Windows Central's gaming editors with a focus on Xbox and PC gaming. When she isn't checking out the latest games on Xbox Game Pass, PC, or Steam Deck; she can be found digital drawing with a Wacom tablet. She's written thousands of game guides, previews, features, and hardware reviews over the last few years. If you need information about anything gaming related, her articles can help you out. She also loves testing game accessories and any new tech on the market.