Best ROG Ally games 2023: Optimize these must-play titles on the gaming handheld
Best games to play on ROG Ally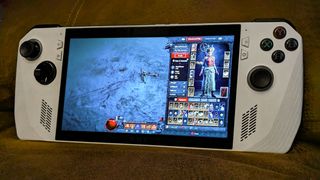 (Image credit: Rebecca Spear / Windows Central)
There are hundreds if not thousands of titles that you can play on your Asus ROG Ally spanning from cozy indie games to intense action-adventure games. Basically, as long as you can run the game on Windows 11, you can get it to work on the Ally. As such, there are several games that you really ought to play on this device.
However, the AMD Ryzen Z1 Extreme that the Ally utilizes, while respectable for a gaming handheld, isn't as powerful as other GPUs and CPUs out there. So, along with including the best ROG Ally games to play I've also included optimized settings for games that need it.
Xbox Game Pass Ultimate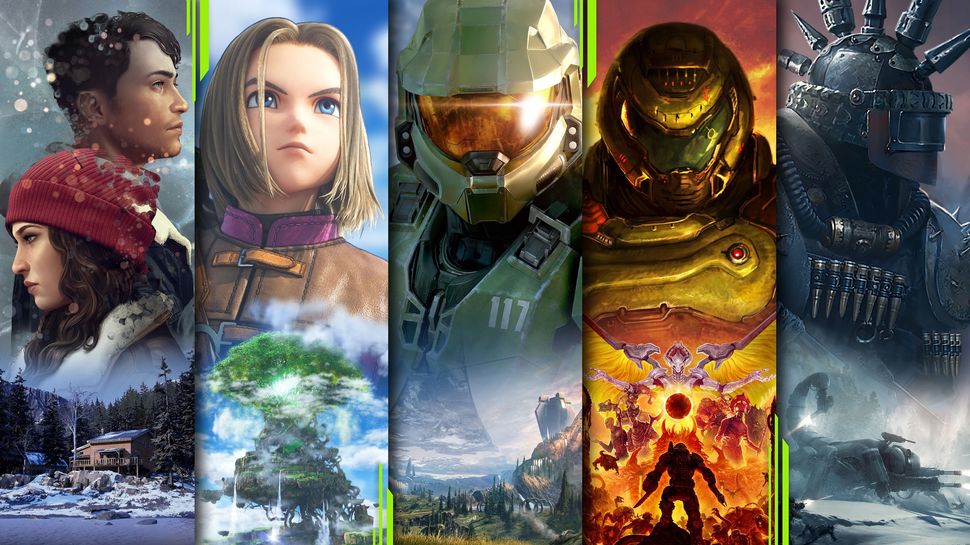 It would be absolutely silly of me not to recommend Xbox Game Pass Ultimate to ROG Ally owners. This amazing service gives subscribers access to a large library of the best PC games, both classics and recent releases. What's more, Xbox is constantly adding additional games to the list giving subscribers the chance to check out anything they might find interesting at a low monthly price of $14.99.

I personally love using this service on my ROG Ally as this allows me to check out a ton of indie games that I might not have played otherwise. Additionally, if there's an expensive game that I'm not quite sure about, being able to check it out on Game Pass without paying the full price is very useful. If you're interested, you can see the full list of Xbox Game Pass games and see what catches your eye.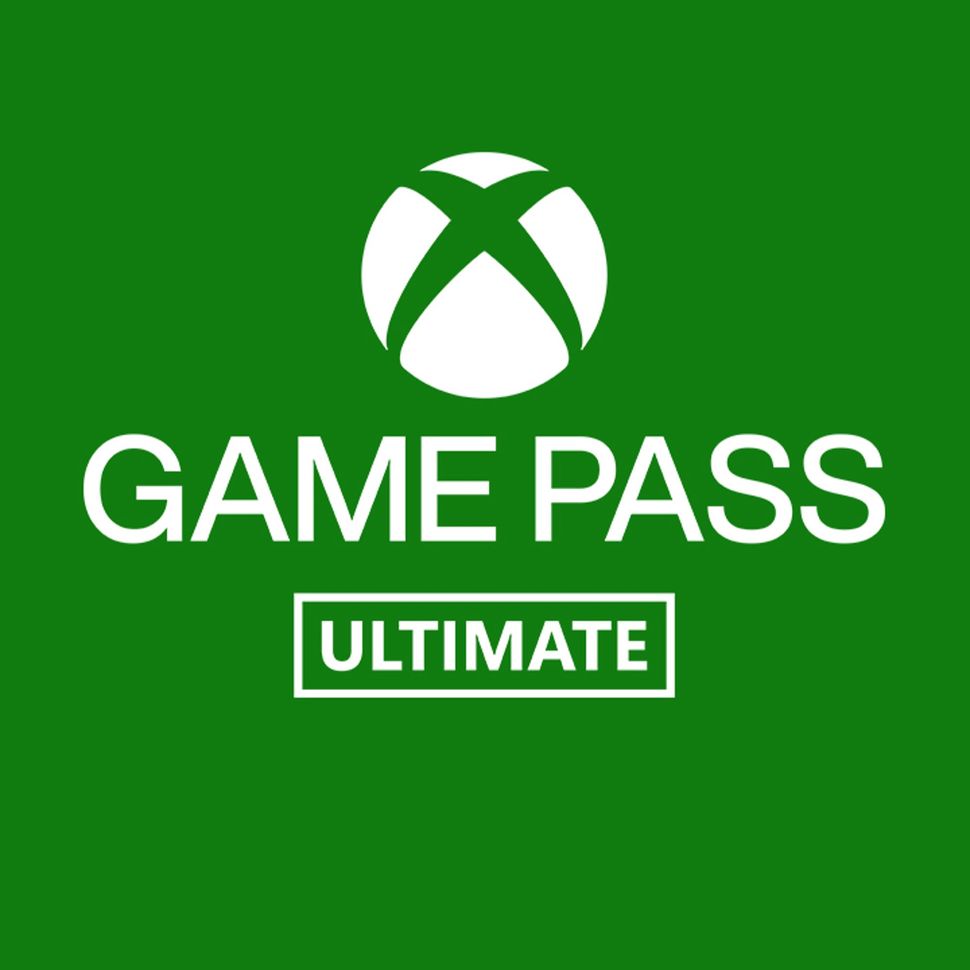 Since Game Pass Ultimate gives you access to several games on play on phone, tablet, or PC that means it's also accessible on the ROG Ally. When subscribed, you'll gain access to a list of classic hits as well as brand new titles.
Elden Ring
Best Elden Ring settings for ROG Ally
Resolution: 1920x1080
Texture Quality: Low
Antialiasing Quality: Low
SSAO: Medium
Shadow Quality: Medium
Lighting Quality: Medium
Effects Quality: Medium
Volumetric Quality: Low
Reflection Quality: High
Water Surface Quality: Low
Shader Quality: Low
Global Illumination Quality: Medium
Grass Quality: Medium
Of the games on this list, Elden Ring is one of the more graphically demanding ones. So, while the ROG Ally is unable to hit 60FPS while playing it, it's still capable of running smoothly enough for players to enjoy in handheld mode as long as you adjust settings accordingly.

You'll want to lower most settings to either low or medium to help the game run more smoothly. This is especially important when addressing texture quality, antialiasing quality, volumetric quality, water surface quality, and shader quality. Depth of field and motion blur settings can be set at whatever you'd like as they shouldn't affect performance much.
As far as the plot goes, players enter a dark and gritty fantasy world where the Elden Ring has been shattered and they must work to defeat the demigods who each hold a piece of it. Once all of the pieces are reunited, the main character will go from being one of the Tarnished to the Elden Lord. But don't expect the journey to be easy. This is an extremely challenging adventure filled with powerful enemies and hostile landscapes. You'll need to learn from your past failures in order to do better and continue forward. If you keep with it, you'll be entertained for dozens of hours.
Diablo 4
Diablo 4 is actually one of the main games I used when I was working on my ROG Ally review. It runs beautifully on the gaming handheld and also looks great thanks to that 1080p IPS display. I was able to play by tapping on the screen or by going into Command Center and changing to Gamepad Mode and using the buttons and joysticks. It runs well in 30W Turbo mode, or you can reduce it to 15W Performance mode if you'd like.
Truth be told, the latest dive into Sanctuary isn't a very demanding game, but that means it won't have any problems running on the Ally. We've even got a handy guide on how to play Diablo 4 on Asus ROG Ally, if you'd like further assistance.

Story-wise, Diablo 4 centers around the fact that Lilith, the Queen of the Succubi (and one of the creators of the world known as Sanctuary) has been summoned back by cultists and is wreaking havoc among the people who live there. Players take on the role of a fighter who is either a Sorcerer, Barbarian, Rogue, Necromancer, or Druid and fights back hell's forces while trying to stop Lilith. It's a challenging hack-and-slash adventure that feels very rewarding when you level up your character effectively. You can also play with friends, which adds another level of strategy and fun.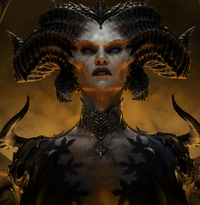 Diablo 4
You and the other players in Sanctuary need to put a stop to Lilith's plans. Fortunately, you get to choose what class you play as and can level up your character until they are built just the way you like to play.
Buy on: PC (Battle.net)
Hi-Fi Rush
We absolutely love Hi-Fi Rush and recommend it to every ROG Ally owner who is interested in rhythm games. Since the game it isn't very demanding graphically or otherwise, you don't really need to worry about adjusting settings unless you really want to.
Players take on the role of Chai, a young man who elects for a procedure that will give him a robot arm. However, the process goes wrong when his music player gets embedded in his chest, making him a "defect." Now almost all of the bigwigs and robots at Vandelay Technologies are out to get him. The only way to fend them off is with his guitar-shaped trash grabber implant.
Being one with his music player allows Chai to feel the unique rhythm of the world and fights back to the pulsing sounds. This is a very forgiving and approachable rhythm game since Chai is rewarded with extra damage dealt whenever players attack enemies to the beat but isn't punished if players miss a beat.
Plus, now we know that it's getting the Arcade Challenge Update to bring even more post-game modes and extras to the adventure.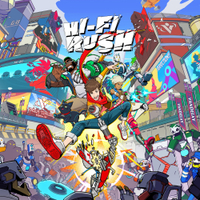 Hi-Fi RUSH
With its colorful art style, silly story, and fun rhythm game mechanics mixed with melee combat Hi-Fi Rush is an absolutely stellar game that is fun to play on the ROG Ally. It offers plenty of replay value and is a fun way to unwind after a long day.

Buy from: PC (Standard) | PC (Deluxe)
Minecraft
Minecraft isn't super demanding and won't stress the ROG Ally's abilities, but you should feel free to adjust any settings that you see fit to until you get it looking just the way you want. It will run smoothly and will give players the means by which to enter their Minecraft worlds on the go with ease.
This sandbox game is by far the most downloaded game in the world and for good reason. It allows players to do just about anything they can think of. You can explore the procedurally generated world and run into various biomes, attack enemies that appear in dark areas, craft objects using gathered resources, build any structure of your dreams, and more. Oh, and this can be done solo or with friends.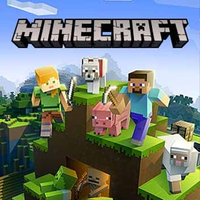 Minecraft: Java & Bedrock Edition
Spend your time doing whatever you want to while playing on your own or with others. Will you spend your time farming and raising animals? Maybe you want to collect resources and build a castle? Or perhaps you just want to go exploring and see what's on the horizon.

Buy for: PC (Base Game) | PC (Deluxe Edition)
Fortnite
It was many years back now that Fortnite's battle royal exploded into popularity. Thanks to the cartoony art style and simple mechanics it isn't a very demanding game, and thus can run very smoothly on the ROG Ally. You can expect to get some really high FPS, which will only get better if you put the game in 15W Performance mode.
The main focus of the game revolves around having players jump out of the Battle Bus and onto the island below where they rush around trying to gather weapons and other loot. Your goal is to defeat all of the other players and be the last person or team standing. Along the way, you might find a dinosaur to ride or might find some small puzzles to solve.
Since the game is so popular, it often gets crossover events which include character skins from other franchises. We've seen Master Chief from Halo, Kratos from God of War, Darth Vader from Star Wars, and much more. Best of all? Fortnite is completely free to play, although, there are optional in-game microtransactions for skins and the Battle Pass if you're interested.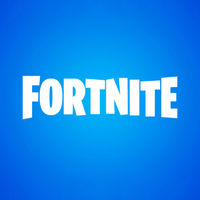 Fortnite
Drop down onto an island filled with 99 other players and see if you (or your team) can be last one standing. This colorful and cartoony battle royale often sees crossovers from other franchises and will continue to get interesting new skins as time goes on.

Download free at: Epic Games
Forza Horizon 5
Best Forza Horizon 5 settings for ROG Ally
Resolution: 1920x1080
TAA: On
Anisotropic Filtering: High
Shadow Quality: Low
Night Shadows: Off
Motion Blur Quality: Low
Environment Texture Quality: High
Environment Geometry Quality: Low
SSAO Quality: High
Reflection Quality: Medium
World Car Level of Detail: Medium
Deformable Terrain Quality: Medium
SSR Quality: Low
Lens Effects: Medium
Shader Quality: High
Particle Effects Quality: Low
Ray Tracing Quality: Off
If you're the kind of person who likes to get lost on the road while looking at cool cars and listening to awesome music, then you definitely need to check out Forza Horizon 5 on the ROG Ally. As we said in our Forza Horizon 5 review, this is "the unchallenged champion of open-world racers."
To be clear, the Ally's AMD Z1 Extreme processor can handle the game well, but if you want to increase the frame rate and make the battery last longer, you'll want to play in 15W Performance mode. This racer should still average around 60FPS or higher on the Ally at this setting. You can even run Forza Horizon 5 on Turbo mode at 1080p, and it should provide a smooth playing experience.
As far as in-game settings go, you'll want to set shadow quality, motion blur, environment geometry quality, SSR quality, and particle effects to low. You'll also get better results if you turn off ray tracing and night shadows.

Playground Games has proved that only it is capable of beating itself at crafting the best open-world racing game, as Forza Horizon 5 usurps its long-lived predecessor and firmly establishes itself at the top of the racing genre.
Buy for: PC (Microsoft)
Cyberpunk 2077
Best Cyberpunk 2077 settings for ROG Ally
Crowd Density: Low
Resolution: 1920x1080
Texture Quality: Medium
AMD FidelityFX Super Resolution 2.1 (FSR): On, Quality
Field of View: 8
Film Grain, Chromatic Aberration, Lens Flare, and Motion Blur: Set to taste
Contact Shadows: On
Improved Facial Lighting Geometry: On
Anisotropy: 8
Local Shadow Mesh Quality: High
Local Shadow Quality: Low
Cascaded Shadows Range: High
Cascaded Shadows Resolution: Medium
Distant Shadows Resolution: High
Volumetric Fog Resolution: Medium
Volumetric Cloud Quality: Medium
Max Dynamic Decals: Ultra
SSR Quality: Low
SS Quality: Low
Ambient Occlusion: Low
Color Precision: Medium
Mirror Quality: High
LOD: Low
Cyberpunk 2077 has had a really rocky ride having released in a truly horrible state in 2020, but several updates later the game finally plays the way it should have at launch. It's a gritty adventure revolving around Keanu Reeves' character, Johnny Silverhand, and is something you really shouldn't miss out on.
As you might already know, this is one of the most graphically demanding games available right now, but that shouldn't deter you from playing it on the ROG Ally. To make the game run more smoothly, make sure to go into settings and reduce crowd density to low so you don't have quite as many NPCs running around and overworking the system. It's also best to lower local shadow, screen space reflection (SSR), subsurface scattering quality (SS), ambient occlusion, and level of detail (LOD) to low for a smoother gameplay experience. Although it's not nearly as pretty, you should also turn off ray tracing for improved performance.
So, what is Cyberpunk 2077 about anyway? In this sci-fi adventure, you step into the shoes of V, a mercenary who gets involved with a job that ends up downloading the mind of a deceased terrorist into their head. Now the clock is ticking before it overwrites V's own personality and takes over. Players need to take down powerful gun-wielding enemies and infiltrate a large corporation in order to free V. It's a fantastic game that provides plenty of decision-making opportunities and challenging combat.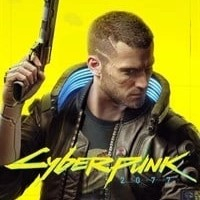 Cyberpunk 2077
It's a dystopian future in Night City, where everyone has augmented their bodies with computer parts. This makes humans more powerful and more dangerous than ever. Another person has been downloaded into you and they're threatening to override you.
Buy for: PC (Steam)
Grand Theft Auto 5
Best Grand Theft Auto 5 settings for ROG Ally
DirectX Version: DirectX 11
Resolution: 1920x1080
FXAA: On
MSAA: Off
Population Density: 5/10
Population Variety: 10/10
Distance Scaling: 7/10
Texture Quality: Very High
Shader Quality: High
Shadow Quality: High
Reflection Quality: High
Reflection MSAA: Off
Water Quality: High
Particles Quality: Normal
Grass Quality: High
Soft Shadows: Softer
Post FX: High
Motion Blur: Set to taste
Depth of Field: Off
Anisotropic Filtering: X8
Ambient Occlusion: Normal
Tessellation: High
Long Shadows: Off
High Resolution Shadows: Off
High Detail Streaming While Flying: On
Extended Distance Scaling: 4/10
Frame Scaling Mode: Off
Grand Theft Auto 5 just won't die and we wouldn't have it any other way. Although the original game release way back in 2013, this still proves to be one of the most fun open-world action-adventure games of all time. With its memorable characters and the high-stakes story, it's no wonder that it got a re-release with enhanced graphics. This is the version you want to play on your ROG Ally.

The story follows three men from very different backgrounds: Franklin the street hustler, Michael the retired bank robber, and Trevor an unhinged maniac. After a string of events, the three are brought together and must execute several heists in order to get the money they desperately need. Players have a lot of freedom and can do just about anything that jumps into their minds whether it's a moral act or not. You'll get dozens of hours of entertainment out of it.
Since this is a highly populated world filled with plenty of NPCs and various mechanics, you will need to adjust the settings to optimize Grand Theft Auto 5 gameplay on the ROG Ally gaming handheld. Make sure to turn off MSAA, Reflection MSAA, depth of field, long shadows, high resolution shadows, and frame rate scaling to improve performance. You'll also want to reduce population density, and extended distance scaling to help the game run more smoothly.
Call of Duty: Modern Warfare 2 (2022)
Best Forza Horizon 5 settings
Resolution: 1920x1080
TAA: On
Anisotropic Filtering: High
Shadow Quality: Low
Night Shadows: Off
Motion Blur Quality: Low
Environment Texture Quality: High
Environment Geometry Quality: Low
SSAO Quality: High
Reflection Quality: Medium
World Car Level of Detail: Medium
Deformable Terrain Quality: Medium
SSR Quality: Low
Lens Effects: Medium
Shader Quality: High
Particle Effects Quality: Low
Ray Tracing Quality: Off
Few multiplayer shooters have had the lasting power of Call of Duty: Modern Warfare 2. An original game by the same name released in 2009, but I'm obviously talking about the 2019 reboot. If you're already a fan of the series or like competitive games, then you really ought to consider checking it out on the ROG Ally.
Since this is a more graphically intensive game that takes more power to run, you're going to want to make several adjustments to the in-game settings to optimize it for the ROG Ally. First off, make things easier on the system by turning on Temporal Anti-Aliasing (TAA) to improve image quality.
You'll also want to change shadow quality, motion blur, environment geometry, SSR, and particle effects quality to low. Turning off ray tracing and night shadows completely will also provide better performance since the AMD Ryzen Z1 Extreme won't have to work as hard.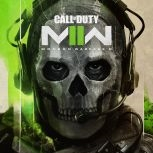 Call of Duty: Modern Warfare 2 (2022)
Squad up for a new era of Modern Warfare. The standard edition includes a Cross-Gen bundle that is playable across multiple consoles and PC. See how well you survive when pitted against other players in this competitive multiplayer.
Buy for: PC (Steam) | PC (Battle.net)
Persona 5 Royal
Few of the best JRPGs can say they have a following as big as Persona 5 Royale, the adventure game that revolves around a group of high schoolers and their vigilante alter egos (or personas). In our Persona 5 Royale review, we praised the game's charming cast and deep combat system. It really is an engaging adventure, especially for fans of anime. If that at all sounds appealing, you'll need to play it on ROG Ally.
What really makes Persona 5 Royale special is how deep it dives into character personalities and student relationships. You'll find yourself pulled into the story with its various twists and turns bringing you back for more.
Since the art style and gameplay aren't super demanding, you won't have to deeply adjust settings to optimize it for the handheld. Feel free to keep the resolution at 1080p and only make settings changes as you personally see fit. You might find it better to play in the ROG Ally's 15W performance mode.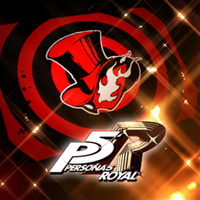 Persona 5 Royal
Persona 5 Royal is an incredible JRPG that is a must-have for any JRPG enthusiast. It has an addictive gameplay loop, the characters are well-written, and the anime-style presentation is at its peak thanks to recent enhancements.
Buy from: PC (Microsoft)
Get gaming on the Ally!
Why you can trust Windows Central Our expert reviewers spend hours testing and comparing products and services so you can choose the best for you. Find out more about how we test.
The Asus ROG Ally is an amazing handheld device and thanks to it running Windows 11, it can download and install any games that a gaming laptop can. Due to this, there are a number of the best PC games that you really ought to experience on the ROG Ally.
While the AMD Ryzen Z1 Extreme mobile processor is respectable in its own right, it isn't quite as powerful as the most advanced CPUs and GPUs. As such, you will need to change the settings on certain games to get the most of your ROG Ally gaming experience. After these changes have been made, you can enjoy your favorite titles on the go or from the comfort of your couch.
Get the Windows Central Newsletter
All the latest news, reviews, and guides for Windows and Xbox diehards.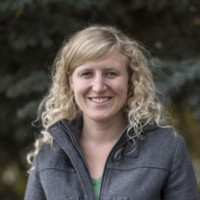 Self-professed gaming geek, Rebecca Spear, is one of Windows Central's gaming editors with a focus on Xbox and PC gaming. When she isn't checking out the latest games on Xbox Game Pass, PC, or Steam Deck; she can be found digital drawing with a Wacom tablet. She's written thousands of game guides, previews, features, and hardware reviews over the last few years. If you need information about anything gaming related, her articles can help you out. She also loves testing game accessories and any new tech on the market.