Xbox's Hi-Fi Rush is unbelievably awesome fun
This surprise Xbox exclusive is one of 2023's best games so far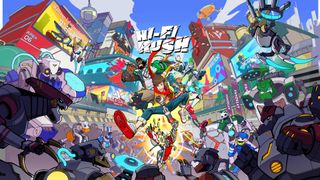 (Image credit: Bethesda Softworks)
The latter half of video games in 2022 saw continued delays, troubled launches, and quiet periods devoid of major releases. A lot is riding on 2023 to deliver one of the best years for gamers of all time, with a positively stacked roster of launches slated for the next 12 months. Before January is out, however, Xbox hit the industry with a major surprise. Hi-Fi RUSH is the latest first-party Xbox game, it's available now, and it's totally awesome.
This isn't a full review, as I haven't finished the game. Still, I've spent over three hours diving into Hi-Fi RUSH's high octane single-player campaign, and I'm already comfortable asserting that the newest title from Tango Gameworks and Bethesda Softworks is one of the best games of the year so far. Hi-Fi RUSH is pure, uncomplicated video gaming joy.
A shadow drop for the ages
Ahead of its debut Xbox Developer_Direct show, the company was careful about managing expectations. The short-format stream would feature four existing and upcoming first-party Xbox games, with appearances from Mojang Studios with Minecraft Legends, Zenimax Online Studios with The Elder Scrolls Online, Turn10 Studios with Forza Motorsport (2023), and Arkane Studios with Redfall. There would be no third-party announcements or major surprises.
The day before the show saw gentle rumors that a mysterious Tango Gameworks title, dubbed Hi-Fi RUSH, may be announced during the Developer_Direct stream, but there was no concrete information. The reality was even more shocking than an announcement, however, as Xbox shadow dropped Hi-Fi RUSH on the same day as the Developer_Direct stream. There was no marketing ramp-up, no weeks of waiting, no slow trickle of interviews and trailers, and no reviews — Hi-Fi RUSH is official, and you can play it now on Xbox Series X|S, Windows PCs, and Xbox Game Pass.
For any game to be shadow dropped at all in recent years is extremely unusual. Every publisher is desperate to attract as much gamer attention as possible in an industry that's more competitive than ever, usually resulting in a months-long marketing campaign for every title. For a first-party platform exclusive to be shadow dropped? "Inconceivable!" Vizzini would yell, if he was real and understood what video games were.
The result? Hi-Fi RUSH is already one of the best-selling games on Steam, and has garnered thousands of tweets and reactions across social media. This unique, action-packed rhythm brawler is surprising players at every turn, proving that shadow dropping games is still an effective tactic for enticing gamers seemingly overwhelmed with options. The icing on the cake? Hi-Fi RUSH is absolutely incredible, leading to speculations as to how Xbox managed to sit on this absolute gem all the way until launch day.
A vibrant, immensely detailed world
It becomes immediately apparent when you start Hi-Fi RUSH that this game cares not for the industry's obsession with photorealistic visuals. Its cel-shaded visuals are crisp, vibrant, oozing with charm and attention to detail, and absolutely beg for comparisons to similarly colorful classics like Jet Set Radio and Sunset Overdrive. Hi-Fi RUSH is aggressively fun and bright, and the entire world is dancing to the beat of its music.
I mean that literally, too. Everything in Hi-Fi RUSH moves and reacts to the beat of the game's soundtrack, which is comprised of original scores and wonderful tracks from a variety of major artists like Nine Inch Nails. It all blends together so seamlessly, that I immediately wanted to get lost in Hi-Fi RUSH's cartoonish world. This is a game that brazenly embraces that it's a video game inside and out. There are currency-like gears to pick up, boxes and barrels to smash, secrets to find, collectibles to collect.
Hi-Fi RUSH just feels continuous. That may seem like a strange word to attribute to a video game, but nothing in Hi-Fi RUSH stands out or feels out of place. It's such a complete experience from top to bottom, beginning to end; Hi-Fi RUSH is pure video game fun in the same vein as other recent indie hit Vampire Survivors, and that's high praise indeed.
Besides the undeniable style that comes from the visuals, transitions, and the effortless seamlessness of it all, Hi-Fi RUSH is straightforward. This isn't a live service game, and there is no online multiplayer. Instead, there's a linear single-player campaign divided into neat sections and levels, with a huge amount of underlying content hailing from secrets, upgrades, challenges, the search for higher scores, oodles of Achievements, and more.
You play as Chai, a wannabe rockstar who signs up to have his disabled arm be augmented by a futuristic, totally-not-evil megacorporation. The process goes awry, however, when his music player is mistakenly embedded in his chest, seemingly giving him musical superpowers. Labeled as a defect, Chai is beset upon by the corporation's security and is unable to escape, until he meets the adorable mechanical cat 808 and their genius creator, Peppermint.
Suddenly, Chai is dragged into a conspiracy that extends all the way to the top of the company, and has to battle his way through increasingly powerful foes to unravel the mystery. Of course, he has his newfound powers to help him out, with every action moving to the beat of his musical heart. Keeping the rhythm as you move and battle powers up your moves and abilities, giving you the strength necessary to conquer every opponent.
I haven't finished Hi-Fi RUSH yet, but this simple-yet-endearing narrative is surprisingly well-written, with plenty of genuinely funny moments and jokes, extremely likable characters (Peppermint and 808 are a great combo), and such beautifully executed animation that I'm riveted to every cinematic and cutscene. There also seem to be plenty of tertiary objectives in Hi-Fi RUSH to justify replaying levels after you finish them once, ensuring that those who can't get enough of the rhythm gameplay still have plenty to do when the credits roll.
Approachable rhythm gameplay
The rhythm genre of games is filled with great titles like Metal: Hellsinger, which I reviewed on Windows PC, but it's also undeniably unapproachable to many gamers who struggle to keep pace. I, for one, have great rhythm on my own, but struggle to mix in gameplay actions to the beat during intense sessions, even when my feet and head are keeping perfect time. Hi-Fi RUSH is by far the most approachable rhythm game I have ever played, and it's not even close.
Tango Gameworks clearly invested a lot of time and effort into ensuring that everything in Hi-Fi RUSH contributed to its rhythm brawler gameplay. I mentioned before that the entire world moves to the beat, and you can use these prominent and numerous visual and audio cues to help you keep time. There's also an always-accessible on-screen rhythm meter that you can toggle with the touch of a button to further aid your timing abilities.
On top of that, there's a plethora of accessibility settings to finetune your experience and cater Hi-Fi RUSH to your playstyle and ability, as well as multiple difficulty modes from which to choose. Still not enough? Don't worry — You don't have to keep the rhythm at all in order to play Hi-Fi RUSH. All of your attacks always land on the beat regardless of when you press the button. Not only does this give you another visual cue to help time your consecutive attacks, it also means that you're not penalized for missing the beat.
Consistently keeping time does make your attacks more powerful, opening up new combos and abilities, and will dramatically increase your score and overall level rank (if you care about that). If you want to play at higher levels, you'll need those boosts to succeed. But Hi-Fi RUSH's world, story, and killer soundtrack can all be enjoyed even if you struggle with rhythm games. This game is so well-designed, and I love seeing the effort that was put into making this game approachable and accessible to all players.
Moment-to-moment, Hi-Fi RUSH's gameplay is stellar. This is a fantastic action game, rhythm brawler or not. There's a plethora of combos and abilities to utilize in battle, a good variety of enemies even in the open acts of the game, and plenty of ways to upgrade your character and vary your playstyle with new moves and abilities.
Light and heavy attacks can be combined for different combos and techniques, consecutive beat hits are rewarded with powerful finishers, special attacks can be equipped with a variety of uses and purposes, and companions can be summoned to unleash secondary attacks or even power up your combos. Then, of course, you're also equipped with a jump, dash, and magnetic arm that can be used to quickly traverse every battlefield.
When you're not in combat, you can explore the linear levels, using your platforming and timing skills to move from area to area while picking up upgrade items and collectibles. There's never a dull moment, and I never failed to have a smile on my face while playing.
An Xbox treasure and a wonderful surprise
I cannot overstate how ecstatic I am to see smaller, passionately creative games continue to come out of Xbox studios. Grounded and Pentiment from Obsidian Entertainment were two of my favorite games of 2022, and neither one can lay claim to the "AAA" label. There's still so much to explore in the medium of video games, and it's titles like Hi-Fi RUSH that bring me more joy than any others.
Don't get me wrong, I'm pumped for major upcoming games like Minecraft Legends, Redfall, Starfield, and Forza Motorsport (2023). All four of these first-party Xbox games are at the top of my list of most-anticipated titles, and are the reason I'm so excited to see what Xbox does in 2023. Hi-Fi RUSH has set the bar early, however, for what I'm expecting to see from video games this year. I genuinely can't wait to get back to playing Hi-Fi RUSH, and I can't see how it won't be on my list of favorite Xbox games when the credits finally roll.
Hi-Fi RUSH is now available on Xbox Series X|S, Windows PCs, and Xbox Cloud Gaming. Of course, it's also available through Xbox and PC Game Pass. Whether you've enjoyed rhythm games in the past or not, Hi-Fi RUSH is already a must-play title for 2023. Great job, Tango Gameworks. I'm going to go back to playing the game, now.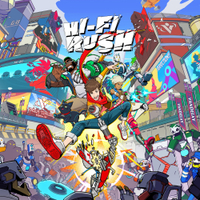 (opens in new tab)
Hi-Fi RUSH
One of the best games of 2023 so far is a title no one saw coming: Hi-Fi RUSH, a surprise launch from Xbox studio Tango Gameworks. Available now, Hi-Fi RUSH is, simply put, a beautiful and unbelievably fun video game.
Buy from: Xbox (Standard) (opens in new tab) | Xbox (Deluxe) (opens in new tab)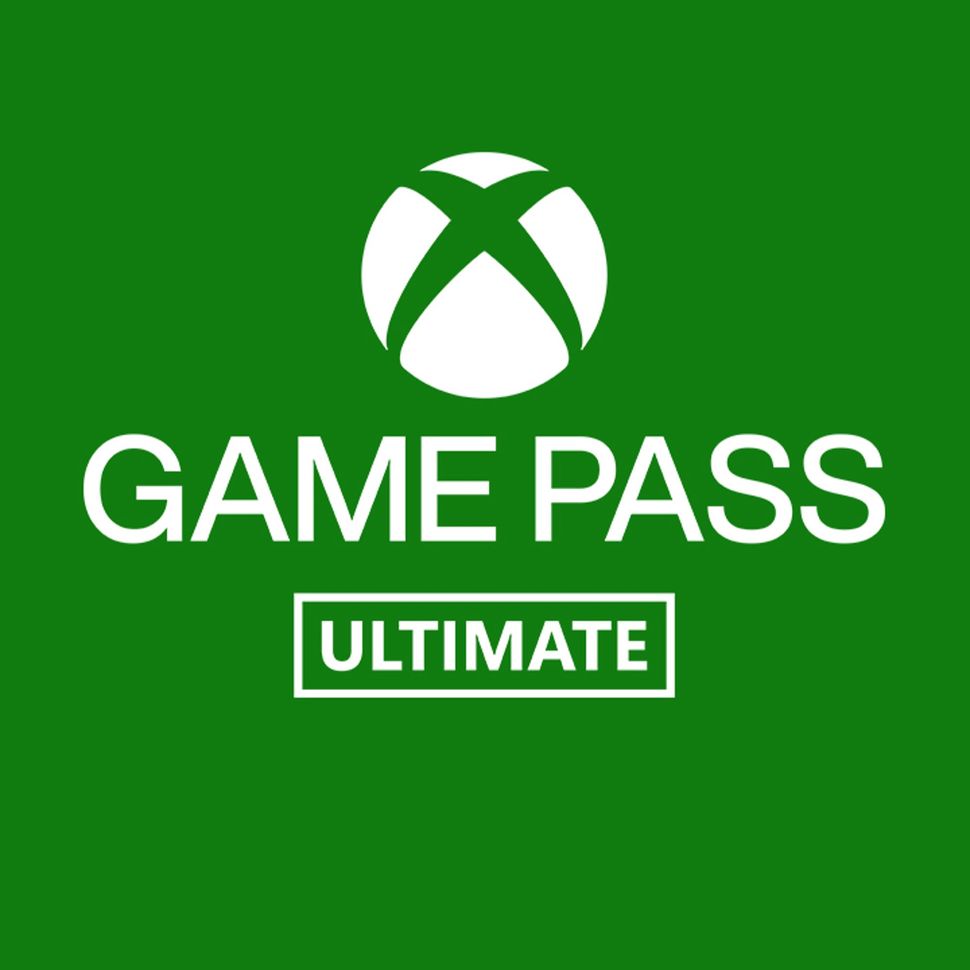 Want to experience the surprise Xbox sensation that is Hi-Fi RUSH? The best way to do so is through Xbox Game Pass, which includes Tango Gameworks' latest masterpiece on Xbox Series X|S, Windows PCs, and the cloud.
Windows Central Newsletter
Get the best of Windows Central in your inbox, every day!
Zachary Boddy (They / Them) is a Staff Writer for Windows Central, primarily focused on covering the latest news in tech and gaming, the best Xbox and PC games, and the most interesting Windows and Xbox hardware. They have been gaming and writing for most of their life starting with the original Xbox, and started out as a freelancer for Windows Central and its sister sites in 2019. Now a full-fledged Staff Writer, Zachary has expanded from only writing about all things Minecraft to covering practically everything on which Windows Central is an expert, especially when it comes to Microsoft. You can find Zachary on Twitter @BoddyZachary.