What is an alternative mobile carrier?
Alternative mobile carriers are often cheaper and just as reliable as the networks they rely on.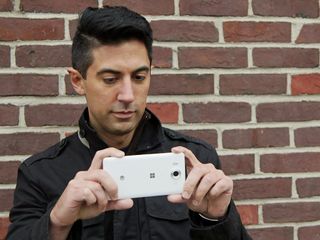 Alternative carriers abound around the world and are becoming an increasingly reliable source of low-cost connectivity in the U.S. Also known as an MVNO, or Mobile Virtual Network Operator, these alternative operators are often no-frills and cost less than the incumbent networks on which they operate.
Advertisement
What is an alternative mobile operator?
The idea behind an MVNO is simple: instead of spending the billions of dollars building an entirely new nationwide network, companies enter into deals with the incumbent providers in a particular country — in the U.S., that's T-Mobile, AT&T, Verizon, and Sprint — to resell access to their networks. These often come in the form of contracts, where the smaller companies will buy space on the network — voice, messaging and, of course, data — at a heavily discounted, bulk rate, and sell it to you, the customer, for a profit.
This benefits everyone in the equation: the incumbent gets a bunch of money upfront to invest back into its business, or give to shareholders in the form of dividends; the alternate provider gets to sell access to the network at a lower cost to the incumbent while still making a profit; and you, the user, gets to purchase access to a high-quality, fast and reliable network at prices lower than those incumbents.
Such a market only works when there is robust competition in the wireless market, which increasingly exists in the U.S. and is extremely common across Europe, where the market was built with alternative providers in mind.
So what's the big deal?
Alternative providers don't often have the financial resources to build their own networks, which is why they purchase wholesale access from the companies that do, like the ones mentioned above. But because these smaller companies don't have the overhead of maintaining a network — the virtual in the term MVNO — they have more flexibility to provide service at lower costs. For people looking just to connect to a network without all the frills and fringe benefits that come with a contract, these are great options.
The other thing is that MVNOs are usually aimed at single account holders — most eschew the share or family plan model of the larger incumbents — or specific demographics that may not be hit directly by the Big Four. In other words, alternative carriers are exactly that: meant to capture the customers remaining in the margins, or those looking to pay bottom dollar to avoid the often-superfluous frills — T-Mobile Tuesdays (opens in new tab) come to mind — that are, many times, built into the cost of the plans of the incumbents.
Advertisement
Some alternative carriers, such as Cricket Wireless (opens in new tab) and Boost Mobile (opens in new tab), are owned by the Big Four themselves — AT&T and Sprint, respectively — which allows the major incumbents to get ahead of any customers who want to leave by offering them a simplified, often discounted alternative that keeps them in the network.
More than one network
But many alternative carriers don't only use one network. Ting (opens in new tab), for instance, uses both T-Mobile and Sprint, deciding between the two dynamically depending on the coverage.
That's another advantage of these virtual operators: They can negotiate great deals with a number of carriers, and thanks to the beauty of the SIM card, give customers the best option wherever they are.
Fewer phones
Finally, one thing to keep in mind about alternative networks is that the companies often don't offer the latest and greatest smartphones. In fact, they often don't sell phones at all. That's because they don't want the hassle, and the overhead, of having to stock expensive devices they may not use. That's where unlocked phones come in.
Advertisement
If you're savvy enough to buy a phone that you know will connect to the network of a particular carrier, you can save big money over the same two-year period a phone is usually paid off when on a big carrier.
Your turn
Are you subscribed to an alternative carrier? If so, which one, and why? We're really curious, so let us know in the comments.
Windows Central Newsletter
Get the best of Windows Central in in your inbox, every day!
I use Straight Talk. You can get a SIM that can be used from any of the big four carriers. I haven't really had any problems. The best perk is that I get 5 GB of data. Instead of paying overages (which can be outrageous!) the speed gets throttled down to 2g. I haven't gone over 5 GB since joining. It seems like there are a lot of plans that do this now on the big four...

I don't know if they still have the offer of going up to 10GB per month for just $5 more. It's a decent service for the price until you have to call support. I've started looking into Mintsim which costs MUCH less if you buy three or more months at a time.

Hi Daniel can we ever get voice/video calling win10 mobile fbk messenger app? It's been quite a while since fbk updated their app still no voice/video call where as ios & android are way ahead Creators update may be we can get what you think? Plz reply

I love the fact you guys do articles like this and don't focus exclusively on what Microsoft does or doesn't do. I always have something entertaining to read.

MVNOs havent caught on in India, though a few companies tried that concept a couple of years ago.

This forum is about Microsoft pal !

I was with Verizon Wireless for years and years. (I actually started with them before the merger - back when they were Bell Atlantic Mobile.) Since I travelled a lot, they were the logical choice. But now that I have stopped travelling so much, I really got tired of Verizon's poor coverage around my house (last 4 homes, actually) and was especially frustrated at the lack of Windows phones availabe on their network (along with their anti-Windows Phone attitude.) I did some research about coverage in the area and swapped over to ​Cricket Wireless. For two phones, it not only saves us about $35 a month, we get more services, better coverage and better customer service. And the bonus is that I can get a Windows Phone to use on the network and not get any lip from the carrier!

Have had Cricket for 1 yr now and still love the service. Our savings runs about $27 a month from when we had ATT. Was looking to save a little more money and want to try Mint Sim. My question to anyone who might know is this...does Mint Sim allow roaming? From another site I thought I read they don't allow roaming which to me would negate any savings. Has anyone tried Republic Wireless?

I was on H2O and now Cricket and I love MVNOs. Love the freedom to buy the phone I want and go with the carrier I want without the hassle of an expensive contract. Yeah, you buy your phone outright but the beauty of it is that phones get a lot cheaper if you are willing to wait a few months once the hype dies down.

Always thought it was a carrier that liked Pearl Jam.

Thanks for the down vote, Mr. Grohl.

Thanks for the upvote, Mr. Vedder.

I've been with Ting for a few years now, you can bring unlocked devices. I've been using the 950, and the ativ S neo before that

How it's been on Ting for you with the 950?

May be not so good for high data usage....

I have Consumer Cellular (ATT) for my 950XL and I have been just fine with it. I dropped Verizon due to lack of WP options after the Icon. Initially I tested my 950XL on both Consumer Cellular (ATT) and Ting (T-Mobile) and I seemed to get better access on ATT in the places I live and travel so eventually I dropped the Ting account. Data on CC (ATT) isn't quite as good as verizon in my area, but it is good enough for 99% of what I need. No difference in phone and text. Recently I enabled a Ting account to test out an LG V20 unlocked from Verizon that I purchased used and what I found is that it doesn't work correctly on Ting (T-Mobile). If you change the settings so that you get 4G LTE, you can't use the phone or text. If you change the settings to do phone and text, you only get 2G data, based on support calls it is most likely something in the verizon firmware that keeps it from working properly on T-Mobile. I could always hook the phone up on verizon, (probably not) or on Straight Talk, possible but both are more expensive than Ting and since I am just testing it and it isn't my daily driver, I will probably drop the Ting account again in the near future.

I've been tempted to try Mint lately, but what about other services that most carriers provide, like voicemail? I don't see any mention at all about stuff like that,

I've been happy with my Mint SIM since receiving it a few days ago. Same signal strength as my previous T-Mobile SIM. It has voicemail but not visual voicemail (at least not on my L650). No tethering, though (I had to ask but it's appearently in the terms and conditions). WiFi calling doesn't show-up on my BlackBerry DTEK60, like it did with my T-Mobile SIM. Still, though, I'm happy with the service and bang for the buck.

So I asked this question earlier, does mint sim allow roaming w/o extra charges? I thought I heard somewhere they charge extra.

I use Ultra Mobile (Parent company of MintSim) and voicemail is there. Plus I get free international calling to some countries.

When my two year AT&T contract ended I switched to Straight Talk. My wife has the 950XL, my son an android and I the 950. The cell service is about the same, we are saving about $55 a month and we are getting 20GB of data (5,5 and 10) instead of sharing 6GB on AT&T. We more than tripled our data and are saving big! The only gripe I have is that Straight Talk does not support Hot Spot Wifi sharing. Other than that we love it and will never go back to over paying for about the same quality.

You can get away with hotspot sharing on Straight Talk as long as you only use a little bit of data on it. I use my phone occasionally as a hotspot for my tablet and I've used several hundred megabytes in a month that way and never had any issues with them cutting my service.

I switched from Tmobile to Cricket and cut my bill in half. I like it okay. I liked Tmobile better but not that much better...lol

Plus I got a free 650 out of it that I have on a Fast insider build

I'm on StraightTalk... I've been for years...I got the 10gb of data plan for $55... The phones that I've had on the Network are HTC Titan, Lumia's 920, 925, 1520, 640, and 640xl... They've worked great with them... Recently, I tried a Mint Sim, but did not have the coverage on the T-Mo Network compared to AT&T on StraightTalk...I don't know about roaming, but maybe that is why I didn't have any signal at work... My test lasted a day... Gave the three month Sim to my nephew... Will try again if they make a deal with AT&T

I was using Ting (outstanding service, prices are OK), switched to US Mobile, and now MintSIM, as of their last promotion, about a month ago. For ~ $13 a month, I get 2GB 4G data, unlimited voice and text. Service is great for me in SoCal on the T-Mobile network. No complaints so far.

I use Cricket. It's a lot better than metro pcs in my area

We're on AT&T and really like the HD Voice between our Lumia 950s. Would we still get that if we started using Cricket?

Good concept and competition is great for everyone, but I've been happy with the pricing and service with T-Mobile; unlimited usage here and free to roam across the globe with unlimited data and texting. For me, that's worth $100 for two lines (plus another 10 for my tablet)

Ting, for instance, uses both T-Mobile and Sprint, deciding between the two dynamically depending on the coverage.

​This is not true. Ting offers service on either Sprint or T-Mobile, depending on your phone and SIM, but it has no ability to dynamically change between the two. Only Google's Project Fi can do that, and it requires a Nexus/Pixel phone.

I switched to Cricket Wireless back last April because i wanted the Lumia 650 and no other carrier had it. I wasn't crazy about that phone but i love Cricket. $70 per month for unlimited talk and txt and unlimited high speed data.

Any of these carries use Verizon?

I'm in the UK and I use IdMobile which piggybacks Three's network. I think you can get about 6Gb of fast data for £15 on a rolling monthly contract. Data speeds are just as good when tested back to back against a phone running on a Three SIM.
One thing to be wary of is network speed, I've found some MVNO's are heavily throttled compared to their parent network. Prime example of this is GiffGaff in the UK running on the O2 network but at a 10th the speed according to my testing. The difference here may be that Giffgaff is wholly owned by O2 and acts as their cheap brand.

Been using Cricket Wireless for two years now love the service and plans

Love seeing all the competition in the states for wireless. Here in Canada, you have 3, and they control everything when it comes to wireless, even the government. New companies cannot start up here, unless they bow to the big 3. We have some of the highest mobile costs around....its terrible. 3 company monopoly. All price fixing, and the government allows it.

I pay $85 a month. 6GB data, 250 weekday minutes, 10000 txt (but no media), free evening after 6pm (calls) and weekend. 3 years ago the same plan was $70....$5 increment every month. I can get more data 6->8Gb but then they want $110. My plan is grandfathered, teh 6GB plan is about $70 on it's own - add the rest - about $100.

My wife and I share 10gb of data with unlimited Everything plus 250 ld min per month for 190

Sad to hear your mobile costs across the pond. More competition is needed everywhere. Here in Europe I pay 10$ for (real) unlimited data at 20mbit/s + 250min talk + 1000 text messages. Good that the EU and the national government has kept a reasonably competitive market working (at least in my country Finland). Canadian and US prices seem outrageous. No legitimate reason for those prices. My country is very thinly populated and the service is very good on those prices and still the telecoms are profitable. I am in fear that some day they will allow more mergers among telecoms even here.

You are so lucky! In Canada - the ban them: http://www.cbc.ca/news/business/sugar-mobile-rogers-telus-bell-cellphone-crtc-1.4004569 The ruling is based on incidental vs permanent usage. It has to be incidental. But it keeps Canadian Big 3 holding all the power, and very high rates But good for you guys - we can learn from you!

I'd like to try these guys with my dual sim 950. I live on the Canada/US border. Do they issue a new number for you for your second SIM or do you have to port a number?

More competition is needed. Sad to hear your mobile costs across the pond. Here in Europe I pay 10$ for (real) unlimited data at 20mbit/s + 250min talk + 1000 text messages. Good that the EU and the national government has kept a reasonably competitive market working (at least in my country Finland). Canadian and US prices seem outrageous. No legitimate reason for those prices. My country is very thinly populated and the service is very good on those prices and still the telecoms are profitable. I am in fear that some day they will allow more mergers among telecoms even here.

I've been using US MOBILE for some time now and I'm really happy with them. I pay $17 per month and I can upgrade/downgrade when I want to, without paying overages. They have an a la carte approach so you build your own plan ad students get free sim cards.

Be wary of Mint!!! After reading Windows Central's first article about Mint and MVNO's, I looked up their coverage map for my home. Go ahead check it out for yourself at zip 03446. The map indicates at least 4G if not 4G LTE coverage with no gaps for several miles around my home (funny how these sites use colors that are very close in hue). A box pops up and states 'satisfactory coverage in some homes,' but 'there is newly expanded 4G LTE here.' I ordered the sim for 10 GB per month for 3 months for $60 (it really cost $65.22) and then requested APN and MMS settings via email for a Lumia 950 three times! Their response was that AFTER activation, they would then help with these settings. Interestingly, they post these settings for Android and IPhones on their web site. Therefore, there was no way for me to tell that there is NO COVERAGE in my area, let alone in my home, until I attempted to activate the sim and contacted their unhelpful, discourteous, and unknowledgeable support staff (claiming I had a locked and unsupported phone -it is, in fact, unlocked and supported). Their untimely and unhelpful responses to my emails also points to their poor support. Mint's idea of 'escalating' a response to my issue in 48 hours took about a week! I have NO COVERAGE at my home. Their posted coverage map is inaccurate and misleading; Mint insists that 'satisfactory coverage in some homes' may indicate 'no coverage' and refuses to refund the money as is their policy once a sim has been activated. In contrast, I also have a Consumer Cellular sim, that Windows Central claims uses T-Mobile towers as does Mint. However, I have 3 bars and a strong 4G signal. Unlike Mint, Consumer Cellular is courteous, knowledgeable and offers 100% guarantee! What reputable company would not refund your money if it was unable to deliver the goods. Windows Central is one of my favorite sites. However, I am disappointed that you allow this disreputable company to be one of your sponsors. I would caution anyone to be very careful with Mint!
Windows Central Newsletter
Thank you for signing up to Windows Central. You will receive a verification email shortly.
There was a problem. Please refresh the page and try again.