HTC phones to use less metal, more plastic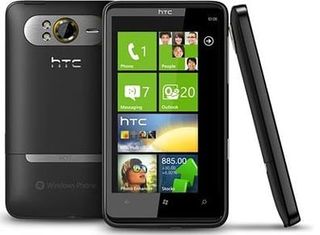 In an unexpected series of events, news today has HTC reducing the number of smartphones with metal chassis from 60% to 30% in 2012 with a plastic becoming more widely used. The result of the rumors resulted in a 2.1% drop in stock for the smartphone chassis manufacturing company Catcher.
HTC is one of Catcher's largest clients and such a move by HTC could result in a 15-20% reduction in revenues for the chassis builder. No official word from either HTC or Catcher as to why HTC would drop metal from the mix.
Less metal would mean lighter phones and maybe less interference with the phone's reception. There are some rather sturdy plastics out there but if this move to plastic holds true, do you think HTC's build quality will suffer? Does it matter what is used to build the frames as long as it will hold up to the daily grind?
George is the Reviews Editor at Windows Central, concentrating on Windows 10 PC and Mobile apps. He's been a supporter of the platform since the days of Windows CE and uses his current Windows 10 Mobile phone daily to keep up with life and enjoy a game during down time.
As long as it feels solid, I don't care.

Does that make nokia the last one to make metal unibody devices?

There's more glass than metal in the iPhone 4...

the ipod touch uses metal design

Apple still makes the 3GS which uses metal. And the rumors are that the iPhone 5 will return to that.But as far as non-Apple, yes, it appears Nokia will be the last metal manufacturer standing.

Both 3G and 3GS had a plastic back. The original iPhone was the only iPhone with a metal back. 4 has a glass back but it sure feels metalish.

I hope so! I'd love to see an anodized aluminum or metal bodied Nokia WP device. My N8 is the most well built device I've ever touched, and I've experience absolutely zilch reception issues (they used plastic on the N8 where the antenna is located).But the N9 and the first Nokia WP phone (the one that was leaked) are made from polycarbonate, which is a type of plastic. Nokia is also becoming more 'green', so I suspect that there will be more eco friendly devices in their line up. Nokia has a lot of IP centered around their antenna's so I think that whatever materials they decide to use, reception should not be an issue.

They said they are just going to decrease the # made not completely stop using metal.

Doesn't really bother me...since the case covering it up anyway.

Depending on what kind of plastics they are using, I would be very happy about this. More plastic parts, the more parts which can easily be recycled & then used to make other things :DBeing a product designer, you gotta be very aware of the impact your product makes on the world & its good to see HTC are thinking about it too.On the other hand, I too hope this doesnt have a knock on effect to the build quality of HTC's devices.

I don't care. I just want phones on sprint, or any other carrier besides att. One phone for each is BS. 2 for tmo, but dvp is gone now. HTC titan and focus s should be flagship phones on all networks.

Not of fan of AT&T or GSM?

I left AT&T for better service on T-Mobile.

I would be a fan of AT&T, I would gladly switch if they were withing $50 of what I pay for four phones, but paying an extra $100 a month just for phone service is crazy. 1 phone is not much difference, but four phones on a family plan is a lot of money all windows phones BTW, htc arrives. But it's not about carriers, its about diversity, WP needs to have different phones on all carriers, because Why Not? Why not?

If it's the same plastic they used in my HTC Arrive, I have no problems with this. It's a nice matte rubberized plastic.Not to mention more metal means more interference.

I like metal phones. I think they feel nicer in the hand and have a more sturdy feel. Even the sturdiest of plastic phones just doesn't give you the same feel as a metal phone. A good example is the MyTouch 4g vs. a T-Mobile G2. Other than the weird Z hinge, the G2 feels better and more sturdy because it is made of metal vs. the plastic body of the MyTouch (though it's battery door is metal).

You guys are forgetting this...http://www.phonearena.com/news/HTC-and-others-are-testing-NMT-metalplast...

Here we go, more broken screens...

I quite like the plastic on my Mozart, it feels pretty solid. I tried removing the crappy Orange logo with a copper penny and i can't even scratch the damn thing.

I have dropped my Samsung Focus at least 5-6 times from waist high and still no scratches or damamge to my phone! (knock on wood) :)

another good reason to buy Nokia :)HTC build quality is very inconsistent, and I really don't like what they did with the HD7 (with its flimsy back-cover, poor LCD, loose volume rocker and that annoying stand.)
Windows Central Newsletter
Thank you for signing up to Windows Central. You will receive a verification email shortly.
There was a problem. Please refresh the page and try again.