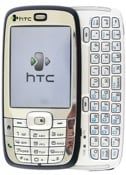 File under Catch-up:
Back on Feb. 1st HTC released a ROM Update for the HTC S710, aka the Vox. You can go grab it over at HTC's e-club (opens in new tab) if you purchased a Vox despite our review warning you that the keyboard was a pain. Our other gripe was that the Vox felt a little slow from time to time, but perhaps that issue is addressed in this update?
HTC's not saying it is - what they are saying you can get the snazzy connection setup app that fills in those nasty ISP settings for you: "New features and improvements are available with this operating software update, including the Connection Setup application which has been added to allow easy setup of connection settings."
Windows Central Newsletter
Get the best of Windows Central in your inbox, every day!
listen carefully it is very important can anybody tell me how can i update my htc s710.plz tell me if u know.