HTC to Sell 2 Million Handsets in Q2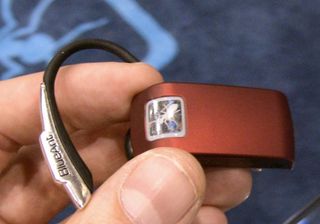 HTC is already the undisputed king of Windows Mobile phones - they make so many handsets it literally causes one's eyes to glaze over -- and that's before you take all the rebranded HTC devices into account -- and that's before you take the Treo's they manufactured for Palm into account. They make a lot of smartphones. A. lot.
Looks like they expect to sell even more, though, in part because they have so many sweet WM6 phones in the pipeline. It looks like nobody's going to be taking their crown anytime soon.
Read: HTC expected to ship 2-2.4 million handsets in 2Q, say sources
Get the Windows Central Newsletter
All the latest news, reviews, and guides for Windows and Xbox diehards.
HTC builds great devices, but the PPC lineup is the same idea hashed over and over again. Updates offer incremental advances. I would love to have a BlackJack form device (landscape QVGA...or even VGA)with a 2.5" screen, full qwerty, and WM6 Professional. Or how about a slider that slides in portrait mode for easier one-handed use? Ideas like that, but something that is truly different from what they currently offer. They should also push the envelope for specs, such as the iMate UltiMate devices (VGA screens for everyone!).

Well I think the Vox is a step in the right direction, at least, and I definitely that i-mate is doing more to push the form-factor envelope than HTC right now (though I'm not keen on their designs, specs aside).
to be honest, my ideal form factor would probably be a modified (and prettified!) version of the Sharp Zaurus HC6000N
http://www.sharp-ssp.co.jp/products/kigyoumuke/zaurus/PocketPC2003/http://wmexperts.com