Huawei puts future Windows Phone products 'on hold'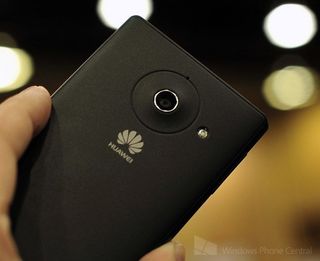 Richard Yu, the head of Huawei's consumer business group, said in a new interview that the Chinese-based smartphone company has put all future Windows Phone product development "on hold".
In a chat with the Wall Street Journal, Yu is quoted as saying:
Yu added that Huawei does still have some concerns about Google's Android OS being what he called "the only option" for the company but apparently the business feels they "have no choice" at this point.
Huawei's last Windows Phone device was the Ascend W2 which launched in November 2013. There were rumors that the company was planning to launch a successor, the Ascend W3, earlier this year but it never materialized. Another rumor from earlier this year claimed Huawei was going to launch a phone that could run both Windows Phone and Android at the same time but those reports were quickly refuted.
What do you think of Huawei deciding to halt development of Windows Phone devices, especially since other new OEMs have since joined the Windows Phone bandwagon?
Source: Wall Street Journal
Huawei logic: put out one phone a year and don't advertise it and get mad when it doesn't sell well.

Regardless of whether that's the case or not, the sad reality is that Windows Phone is dying fast and if something doesn't change soon, it's finished. And I hate to say that, because I love the platform... but, c'mon... four years on the market and stuck at 2.5%... after dropping almost 30% in one quarter. That's rough. That's code red. Why should OEMs invest in Windows Phones if consumers aren't, if app developers aren't, if Microsoft brings their own apps to Android and iOS first? Quite honestly, Nadella didn't want Microsoft to buy Nokia from the beginning... and I think he'd just assume let it die. I really hope I'm wrong, and that Windows Phone gets a second wind (well, a first wind, really) and suddenly takes off... but it is not looking good. It's not looking good at all.

The problem here is not the hardware or the OS... it's the brand. "Windows" is a dead consumer brand. People don't want it on their phones. How many times has someone commented about how cool your phone looks or that "that OS looks slick"... but then hear that it's "Windows" and lose interest? There's your evidence.

I'm beginning to think that's true..

Or then it is just the fact that you couldn´t change app/ringer volume separately or mute the phone in one click until spring 2014 (WP 8.1). Or that the native calendar up till then was just crap (no week view etc. And not to talk about no gadgets supporting WP as a standard (HR meters, Jawbone etc.). Also the Settings menu is a mess when you try to find something. I´ve been with WP since the beginning but the OS just hasn´t developed fast enough. I was a big fan and i kinda still are, but I´m afraid WP 8.1 was late with atleast 2 years. This delay might be the end of it...

I don't think the brand is the issue here. I've got my Lumia 930 for more than a month now and I've decided to call it quits. The OS has too many tiny flaws that have frustrated me to the point of disliking it. While there are a lot of positive aspects of it, I'm afraid the negatives just sink it. Push notification for my Outlook and Gmail don't exist. It's all polling, which is pathetic. Several times I visited websites with a YouTube video, tapped it to play, which is fine, then I turn it to the side, which would take it fullscreen on any other phone, but it goes landscape with half the video cut off and I can't scroll. Oh and don't get me started on website and html email rendering, which sucks! Worse yet, if I was listening to a song and now watching a video, and I adjust the volume, half the screen (almost) is filled by the UI which still shows the song that I was listening to. Tiles take forever to update content. The Facebook app sucks, the Twitter app sucks. Notifications in Action Center don't allow you to clear a category of notification as you can only clear all. Text selection is nothing short of a pain in the ass. There are probably a whole lot more issues that I've come across that I can't recall at this moment. Why should I endure all of this to support a platform that's clearly not a major priority for Microsoft, because if it was, I'm certain their over 100,000 employees would have similar frustrations and would have done something about it? I'm jumping ship and I'll be getting the iPhone 6 by the end of the year. I tried to love Windows Phone, but it's just not worth it.

Because the developer aren't interested in make applications in WP also people by what have observed have an extreme hate to everything that comes from Microsoft or contains the windows logo,also we are too dependent of google services,the guilt of don't have a descent YouTube app or a descent app like Facebook is the same developers and not MICROSOFT or WINDOWS PHONE. OS. Also if you always used android why you tried a windows phone, is stupid try a new platform if were forced to do it

Yeah, Google's boycott of Windows Phone is definitely hurting it too... but, let's be honest, Microsoft used similar tactics in the 90s to gain market share... so I guess it's karma. Even so, as a fan of Windows Phone, it sucks that it's still struggling after four years... and a lot of it cannot be resolved by Microsoft itself.

but google pretend be Microsoft too and is winning in this desire have 90 percent of everything that use internet dominated, we use google, g mail, youtube, everything google, also the smartphone market is almost dominated by google and samsung, , the dichotomy is that android fans without know are supporting a monopoly called google and Samsung too, which is exactly the same that they hate about Microsoft, so both are tied also we see to Samsung as the GOD of the cell phones and kids that born in the 1995 have no idea that Nokia was like the Mercedes Benz of the phones, , also if you watch Samsung have no cheap phones with Windows Phone and also ie why i should pay in windows phone by cut the rope, when in Android is for free? is ridiculous, people like for free stuffs, would Microsoft figure out that are the same applications that are for free in Android are being charged if you want to get it, and must take control of the abuse that are doing rovio, zepto labs between others

Not a single time. Not once. Ever.

Honestly, I read an article yesterday that stated that china was developing its own desktop and mobile OS to compete against Google, Microsoft, and Apple. It's my understanding that it's operational although not feature rich as their American counterparts. http://www.techspot.com/news/57830-chinas-homegrown-desktop-os-could-hit-market-in-october.html

Well they should have by now. They have been stealing from Microsoft for so long they might call it Windows.

I've heard the same and I wonder if there will not be a decree passed down that phones for the internal market will necessarily need to have whatever the new OS is. Google/Apple/Microsoft will all find that problematic as well much of the Chinese population. We shall see....

Pretty much. My first thought too.

Also: Get given free os that works on current hardware, claim it costs too much.

Nothing is entirely free -- you still have to at the very least pay support staff.

That's what all of them do with WP it seems. I went to Best Buy yesterday. Still no WP in store except for the 520/521 by the prepaid feature phones. Tons of HTC One M8 for Android though, of course.

Yesterday I overheard a Best Buy clerk explain why only the 521 for TMo at BB: T-Mobile restricts what phones and what plans Best Buy can sell. In short, if you want the best that TMo offers (which could and should be better, where WP devices are concerned) you have to go through TMo directly.

I have no idea what other phones T-Mobile offers at Best Buy, but I know for sure that doesn't hold up with Verizon and AT&T.

Actually, when I went to buy my 1520 last year... Best Buy told me that AT&T wouldn't let them sell it... He supposed it was because when they sold the 920, people bought it at cost, just to use another carrier... Just what I was doing...920, then 1520 on StraightTalk!

If you have a Microsoft Store near you, go there and upgrade your phone on At&t, Verizon, or T-Mobile. They do all of that and give you a better warranty than any of the phone companies will.

Thanks for the tip but that wasn't the point at all...

Also, don't release it in the western markets.

& i assume by their logic they over manufactured even though they knew their chances of selling as many as Nokia were slim

And they're ugly. Doesn't help.

FYI, Richard Yu perfers to be called Dick Yu.

Never seen a Windows Phone by them.
Sounds stupid to say they don't sell.
Rather make 1 Windows to 9 androids than nothing. That 1 is still generating money

Let's be honest about it for a second though. Even if they did put out multiple phones and market the hell out of them, would they still see it as a viable business? Nokia, now Microsoft, by far has been the most sucessful in the Windows Phone space and it hasn't created a windfall of cash like they thought it would. I've been with WP since the beginning with an HTC Surround and ever since, now with a 1520. And I plan to be with the platform as long as it is around, but we have to stop fooling ourselves and blaming this and that. The fact of the matter is that people just don't want Windows Phones. Whether that is because they don't know about them, are biased topward MS products, are being told to buy iOS/Android or because they don't feel the apps are there. My hope is that this will change.

Good points, same here, I still have my Surround 7 as well. It's like WP is relegated to folks who just want a different look and feel from iOS and Android and playing catch up, with nothing really to offer new users of a unique experience. I love the WP UI, and with my other MS devices, and I think that's what MS is trying to push with Win/WP 8.1 and later 9, especially with universal apps. If the goes up, Huawei will be back, but this is still sad because Huawei would be one of those companies to offer low priced phones to emerging markets that are willing to give WP a try at least, and later test up to like a Nokia or HTC. Instead of shelling out 500 bucks for a device, that you will sideline for a 300buck Android that will probably do everything you want. Huawei devices are a stepping stone for OSs, Android has strong growing sales for Huawei devices because people who have limited knowledge of Android OS were able to pick up (albeit a really low end phone) for little or nothing and get the basic features they need. Nokia used to do just this, still trying to, but not as successful on WP. That's why people were interested in the idea of a Nokia Android collab, we all know how that's turning out....

Agreed. I owned the original focus and lived it until the end. However, you are correct about people not wanting WP. This, I believe is most due to many of the apps that people want are not there, despite the MS Store having over 300K apps. There are too many official that are not done as well as on Android or iOS. Since I have never owned either, I'm fortunate to not have those concerns. Which goes to a point that has been talked about before. WP can be extremely effective with people who are first time smartphone owners or not vested in one particular ecosystem. To be honest, the vested part is why I would not switch over to Android, or iPhone. Well...iPhone has always been to damn small for my liking. The point here is, I'm very vested, because I've purchased content that I would likely have to repurchase on another platform. I enjoy watching my videos on Xbox video from my phone, when i want. I like the option to download them directly to the phone, if I want. Besides, I think the WP OS is unique and doesn't try to be a me too kind of phone like some others out there. People always talk about having choice, but then don't want to support other choices. I'm speaking mainly about devs and OEMs. Consumer support comes when they see a platform being well supported by others other than the people who make it.

Two problems, especially where first time smartphone owners are concerned... 1. It is called Windows Phone. Had the exact same thing come from Apple or Google, people would have eaten it up like there was no tomorrow. You see similar behavior with IE vs Firefox and Chrome. It doesn't matter that IE frequently follows the standards better than anything else, the level of unwarranted hate carried over from earlier, deservedly sucky versions, remains. 2. Carrier bias against Windows Phone. See #1.

Yep. It's the "Windows" brand that's killing it. Consumers don't want "Windows" on their phones, and salespeople don't want to sell "Windows" on a phone either. Call it "Xyb0rg"... or something that will appeal to young people... anything but "Windows." "Windows" is a DEAD consumer brand.

.sorry, this is total bullsh*t. Millions over millions consumer are using "Windows" on their computer and buying "Windows" software every day. So please care to explain why "Windows" should be DEAD?

A lot of those people are using Windows by default because... 1.) They have to (i.e work, school, job environment) 2.) They aren't tech savvy and dont know any better and just use what they see is most prevelant.

Agree. I'm coming to the sad reality that Windows Phone is dying... and that nothing can save it. :(

Nobody trusts a Chinese phone

Sounds to me the Chinese government has a come hold on its companies that do business with MS.....

In thinking the same thing

Yup. I'm sure you've read the news about Chinese government developing desktop OS to compete in marketplace against foreign IP...nothing to stop them either. (http://www.infosecisland.com/blogview/14382-Microsoft-Gives-Source-Code-...). There is a reason counterfeiting is popular there. The government is encouraging it.

My first thought as well. WP is just a convenient scapegoat. That two-year number Richard Yu mentions is a load of bull. Their Windows 8 phone was released January 2013, 19 months almost to the day ago.

This has to do with the Chinese Government spite against Microsoft

No it doesn't. Take off the tin foil hat. This is business. If the Chinese government was out to get Microsoft they would have: 1 - prevented the deal with Nokia; 2 - raided Microsoft's factories in China; 3 - ordered Lenovo to boycott Windows too; 4 - prohibited the sale of the Xbox One. The Chinese government could royally screw Microsoft is they so wished. They don't.

Why screw when you can steal? By allowing easy access to MS products, makes it easier to reverse engineer. /tinfoilhat

DJ, didn't they do all of those except three?

Nop. They allowed the deal, they didn't raid factories (they raided the offices), and they've allowed the sale of 5 million Xbox One's (along with another million PS4s).

I'm a Lumia user, this doesn't surprise me. Isn't the iPhone more popular in China? I hope the HTC ONE m8 running Windows sells on Verizon... We need more support or things could get worse. C'mon Windows phone!

It won't sell because they won't advertise it. I have the icon and will eventually get this as well but Verizon gets exclusive but do not advertise them

I have noticed that Verizon is advertising the M8 for both Android and Windows. Ironically, the M8 in the picture on the ad as the "Android" phone is the HTC One Remix and not the M8 Android phone.

Read the article. The exact reason is quoted.

Their Windows 8 phone hit the streets just over 19 months to the day ago, not 2 years. 5 months is a huge difference... unless the phone was promoted as poorly as the 925 on TMoUS.

I guess no one gets it. Just making play on words. Huawei.. wha..why or I guess it shoulda been wha..way? Darn it I gotta be more clever!

For the best, losing more than you're making is always bad.

So, tell us how you really feel.

If so started when they decided to put windowsphone development on hold

Huawei makes junk anyways

Except for the Mediapad X1. :)

I wasn't very happy with my old Prism II it was a pathetic device that was slow and clumsy. The Android market is so full of cheap slow clumsy devices,I think the only devices on Android that aren't slow and clumsy are the devices that cost more than $200 or a couple generations old

Definitely can't get a Android phone that runs smoothly on the latest version of the OS for cheap. Not even one that runs smoothly on a older version of the Android OS that is cheap

Can't make a definitive comment since I don't know if WP was pushed by the company or not. However, of course as a WP enthusiast I am disappointed.

It wasn't. It was available on some carriers, but that was it. No advertising, no promotion.. What can be said.

Because they already knew it was junk LOL

Mm, no I don't think so. I held one of their handsets and for being cheaper than a Lumia 520 to buy (on O2) I was impressed. Bigger screen, nicer vibration, and still the same specs as a 520. It was a while ago now, but it was decent.
They just didn't follow-through with marketing, unlike Nokia with the 520 and they sold buckets of them.

Now I dont have to put any effort into learning how to pronounce their name, thanks boys!

I always pronounced it kinda like "who are we?", which seems appropriate now.

That reminds me of that bike group the fugowis they got their name from always saying where the f are we. Was a descent show while it lasted

The beginning of the windows phone apocalypse.

Not sure if sarcasm or not. Anyway, haven't seen any Huawei phones in my country at all (Netherlands), be it Android or WP.

there are quite a few actually

Kijkshop had the Huawei Windows Phone last year...

And what is your opinion of it?

Yes I know, I've seen them on the shells, but I meant that I haven't seen anybody actually using them :)

Yes. I almost got one from T mobile, then I got to the kijkshop for the 520 and saw it didn't had an front facing cam. Right now I have an Ativ S from telfort. :)

Same here in India, no huawei android or windows

And India is important for Windows Phone, don't forget us.

As long as Microsoft keeps producing them I'm fine. The third parties are great to have for more choice, but so far have proven to be non-essential. The Lumia range provides something for everyone.

Weren't recent Huawei devices the same devices , in all but a few superficial differences, with a different boot loader?

Where is the surprise? Huawei can't sell in Europe, people don't trust Chinese OEMs because, lets face it, 9 out of 10 times, the products are cheaply made and just crap. Plus, as long as there are still phones with the "Nokia" logo in them, people will favour them to anything else (this is a problem HTC will also face). Huawei can't sell in the USA 'cause there it's an Apple/Samsung show. They don't have many more markets that would be interested in Windows Phones. Maybe India, but in India they have their own OEMs making WP devices. And then there's the fact that Windows Phone global market share is dropping. It makes it even less appealing to produce Windows Phones. And I wouldn't place any hopes on the "new OEMs that joined the bandwagon". Let's be realistic: all those are small OEMs no one has ever heard of. Those phones may sell in the countries they're made in, but outside them, with no support channels nor anything like that, they just won't sell. There's currently ONE OEM in Windows Phone. HTC. Nokia is out of the phone business for the time being, Samsung just doesn't give a sh*t and albeit the constant talks about LG, they've yet to make any movement that might even hint at any interest in releasing a WP device. Since Microsoft doesn't seem too interested in bringing Sony into the WP OEM pool, that leaves them with very little choice. Maybe once the sale of Motorola to Lenovo is completed they manage to bring Motorola into the WP market since Microsoft gets along well with Lenovo, but even that, I doubt it. The future isn't bright and Microsoft has only itself to blame.

It is true.. The whole situation is MS's fault..
They suck at creating awareness, hype, and excitement for their products..

Hype is all we need. How iPhones hype is created. Like that.

There's quite some hyping at the moment around the HTC One for Windows. 75% better battery life, faster then Android, fastest Windows Phone to date and second-fastest phone in the world. Ofcourse, there will be people claiming that its not fair because the Android version still runs 4.3 I believe? But hey, isn't it always like that? Still, good to see stuff like this. It creates awareness and show that with equal hardware, WP performs better (at least, on this phone).

The M8 runs 4.4.2 KitKat (and I believe it has received 4.4.4 already).

Yes, a lot of hype. Now let's see if it juices sales & market share for Windows Phone...

Am I the only one who have no hype for any new iPhone?

Nop. I couldn't care less about any iPhone.

It is what WP needs... And, its ok because the platform can back it up...

Yeah but from a US centric view, how do you sell devices when they are not available in stores? Except for some AT&T displays, they don't exist (except for the 520/521 sold as a prepaid feature phone pretty much).

Went to an att store to get a 635. It was in the back room. Enough said

I'd argue that companies like LG and Sony are probably waiting to see how HTC does with Windows Phone. I've heard many reviewers say that they think WP suits the phone better, plus the 75% increase in battery life. Being that HTC is only 2% of the global market, it probably wont sell well on a global scale, but if it proved to be a moderate success for them, it could lead to other 1st tier OEMs join.

I surely hope so. Quite honestly, I'm not all that excited about moving to Android. I'm happy with 8.1. I'm just not happy with the lack of an OEM to give me high quality products AND assistance. I'm not sure how well will the M8 do globally but I'm sure as hell going to recommend it to everyone who wants a WP, if only to help HTC out so that Sony and LG move forward. Also, Sony is an interesting case. They're selling well (better than HTC) but they've just placed their mid-range phones under evalluation because those aren't selling.
If Sony decides to drop the mid-range phones (and I think they should), they could very well turn to WP for at least the low-end models. I hope they sort out their strategy quickly. If WP costs them zero anyway, I would strongly consider betting on high-end phones with Android (and maybe one version of the Zx flagship with WP) and bring WP to their low-end devices. Because Android on low-end devices isn't a good bet for them, not with the competition from Motorola, Huawei, Lenovo, Samsung and all the other small OEMs.

Yeah I am doing the opposite. I'm pushing Lumia to my friends since I am starting at a new college :)

Definitly hoping they can/will port WP to other devices now that its made possible. Also, I bet other OEMS are catching wind of this 'succes' and might consider doing the same. One can hope

Trust me. It isn't for lack of trying or interest from both sides that Sony wont bring us a WP device.

Just bear in mind exactly what market share is. Decreasing market share only means that other OSes grow faster (at the moment) than Windows Phone. It does NOT mean that there are fewer Windows Phones out there. Windows Phones still sell by the millions and the user base is growing steadily (but slower than say Android). Hopefully WP 8.1.1 and the release of new handsets will put NOKIA on an upward trend soon.

It matters not that Microsoft adds an extra million users per quarter if the competition is adding 8 or 9 million. And that's exactly what's happening. Microsoft, specially since Nokia left the phone business, has seen sales constantly decreasing (and it has little to do with the lack of new phones. People simply don't want Microsoft-phones even if they come transvesticized as a "nokia" phone). If Microsoft can't significantly grow their market-share, they won't be able to bring in developers. If they don't have developers they don't have apps, if they don't have apps they don't have people etc etc and they're caught in a vicious circle. That alone isn't good. Even with these new small OEMs, Microsoft isn't being able to gain momentum on WP. The momentum they had was ruined the moment they announced the purchase of Nokia's D&S division and the subsequent withdrawal of Nokia from the phone business. That not only broke the confidence between consumer and seller, it also broke Microsoft's relationship with their other OEM partners. Note how HTC only decided to put forth the M8 with Windows AFTER Nadella took over and scrapped Ballmer's plans to turn Microsoft into a D&S company.

Not millions, more like hundreds of thousands. As a Lumia 930 owner, I've experienced enough to know that the OS won't grow much if at all. I honestly cannot recommend this phone to anyone. I'm a C# software developer, which is the primary reason I got the device. I supported Microsoft, but they just aren't supporting the platform enough. I'd rather invest time developing for iOS than Windows Phone. The Windows Store is a joke in terms of layout and curatorship. The developer API is a joke, which is why the app that I was planning on developing won't work at the current version. On September 9th, I'll declare the death of Windows Phone. Everyone I know with a Windows Phone today will not get another Windows Phone, so an OS that can't retain customers is clearly a dying OS and not worth the investment for a developer.

Yeah...not sure i am liking the Kool-aid you are drinking...much less the Kool-Aid you are trying to sell... Windows Global Market Share only dropped last quarter...Its been increasing albeit Slowly for all additional prior quarters...and sometimes drops from month to month and moves back up.. Due largely to the lack of follow-up devices to the 920/1020/1520 and 520 and the limited availability on all carriers (which is not always up to MS) For the 520 at least, an upgrade path has been rectified with the 630/635.. All OS's (IOS and Android have the same thing happen to them from time to time so the Hook that MS is dropping WP Share is useless unless we track a few more quarters to see if its a consistent drop in MKshare...The Doom and Gloom outlook for MS is soooo 2005... I am sure that with the ICON/930 ( Rumoured 830) 630/635 & 730 ( I believe) and HTC ONE M8 MS will recapture the Market Share it lost...Carrier exclusivity may also hurt but MS may have little leverage right now...but seem to be making headway as the M8 will be available on other carriers other than Verizon in the states. ....moving on...Samsung never gave a shit about MS and their MKshare is abysmal (spelling) and does not really count toward how WP is doing globally.. LG may or May not bring a phone out...and SONY was dis-interested from the start..>How is that MS' Fault??....you can lead a horse to water but you cant make him drink. MS has done its best to make the OS attractive to other OEMs.. the OEMs deserve some of the blame...if you are going to sit back and let MS do everything and not invest in your own products then of course they are going to fail. No amount of Money MS throws at you will help that.!! So as far as Huewai is concerned..bye bye..see ya!! While I wish MS could control the Marketing Budget of these cell carriers and their in store marketing ...they dont so they can only pressure Verizon/ATT/TMOBILE ( in the states) to promote them only so much... You can blame some of the mess on MS' Lack of promotion but they have undertaken a new marketing strategy and it will get better just as the surface pro adds have gotten a lot better. However there are plenty of other factors that MS has to work through including Ingesting NOKIA...Managing its OEM partners, keeping them happy so that they dont feel Nokia is competing against them- Managing its Cell Network relationships (especially with the Bitches in the USA) and promoting WP Image ..quite frankly I think they are doing a good job...and the FUTURE IS BRIGHT for MS..and they are handling everything as best as possible...problem here is ...we have too many armchair executives that think from their home computers they can do a better job than what MS is doing without knowing exactly what MS is dealing with internally. Who are quick to call the end of MS because MS's Project plan isnt in line with theirs.....LOLOL...Hilarious!!

1 - What the hell is "Kool-aid"? I'm assuming it's one of those disgussing American suger-powered-beverages like RedBull etc? Moving on... 2 - In case you've missed it, sales have been dropping since Q4 2013. That along with the decreased market share hardly paint any good picture for the future. Unless that "Kool-aid" thing causes allucinations in which case, you must stop drinking your version of it. 3 - Your faith in the 930 and M8 is misplaced. The 530 stands a better chance of doing that. Thinking now only about the most relevant market to WP - Europe - the 930 has been flopping thanks to the enourmous amounts of factory defects it comes with. Then, HTC's M8, while a very good phone (apart from the camera) faces the problem the "normal" M8 faces: HTC has very little power next to the European consumers. They are a brand people are aware of, but they are not a popular brand (those are Nokia, Apple, Samsung and Sony). 4 - Microsoft's fault lies in the fact that they can't entice OEMs to come to WP. It's not a question of throwing money at them. It's a question of going to, say, Sony (btw, it's false they weren't interested. Their European Mobile Chief said they were discussing it with MS) and say "Look, we have the OS here, tell us what you want from it that you can't do" or "We've taken all the Xbox Apps off the core-OS so now you can replace them with your own PlayStation offerings". They have to place themselves at the disposal of the OEM to issue the updates they deem necessary for their phones to work on WP. Just like they did now with HTC. 5 - Microsoft won't injest Nokia. Period. Nokia is still an independent company. All Microsoft has to do is phase out the now innapropriate use of the Nokia-branding from their future Microsoft phones. Once that's done, their other OEMs will be much happier. Unlike Microsoft, the likes of HTC, Sony, Samsung etc have a very clear understanding of the power those 5 letters hold in markets like Europe. 6 - Microsoft's marketing is a disaster or just plain non-existant. But so is their customer support. Microsoft as an OEM is a complete failure outside the US. They have no stores, no assistance, no people for consumer support. Which is why I'm glad Nadella is pulling Microsoft away from manufacturing and refocusing the company on what they know how to do: software. 7 - Your "Kool-aid" must be really really strong. No one predicted the end of Microsoft. We're talking about Windows Phone. To predict the end of Microsoft based on the failure of WP is ridiculous and no one here did that. Not me for sure. But I do predict the utter failure of Microsoft Mobile. That one I do predict. And I just don't predict the end of Windows Phone because Microsoft still has time to get their act together when it comes to WP. I think Nadella is going in the right direction. But I fear it will take a few more continuous decreases in sales and market share for Microsoft's shareholders to put an end to that stupid idea that is Microsoft Mobile.

Kool-Aid is a sugary fruit juice drink for kids

DJCBS write1 - What the hell is "Kool-aid"? I'm assuming it's one of those disgussing American suger-powered-beverages like RedBull etc? You are only half right...it is an American Drink...resembles nothing close to Red Bull...is a drink with a lot of sugar...for kids.....decent guess for you 2 - In case you've missed it, sales have been dropping since Q4 2013. That along with the decreased market share hardly paint any good picture for the future. Unless that "Kool-aid" thing causes allucinations in which case, you must stop drinking your version of it. Well Kood Aid doesnt cause Hallucinations and I dont drink the stuff personally but thanks for your concern...but I can tell you this...Q4 2013 was less than a year ago..and I believe Q2 -2014 sales and Marketshare of WP rose a bit...maybe not to the levels pre Q4 2013 but definitely rose ....like i mentioned earlier...the doom and gloom stuff have got to stop.... MS knows that they have to fix their issus and are working toward that goal....Stop with the "End is Near "crap...its rediculous...and premature. If anyone thought that this was going to be a level ...even downhill fight for MS then they stupid. MS knows what they are doing and I am sure they know the risks they are taking or not taking...thats why they are making decisions and WE are sitting here having this discussion... When they want either of our opinions...they will call us....However I haven't gotten the call yet ..and I suspect neither have you. 3 - Your faith in the 930 and M8 is misplaced. The 530 stands a better chance of doing that. Thinking now only about the most relevant market to WP - Europe - the 930 has been flopping thanks to the enourmous amounts of factory defects it comes with. Then, HTC's M8, while a very good phone (apart from the camera) faces the problem the "normal" M8 faces: HTC has very little power next to the European consumers. They are a brand people are aware of, but they are not a popular brand (those are Nokia, Apple, Samsung and Sony). I have to put faith that MS knows that they have to cover every option in the market they can..whether that be through the Low end 530 or higher end M8/930 (920/1020/1520 replacements). They are taking the approach Android used ....Flood the market with Lower end devices to get saturation but still cater to the higher end market. If the 930 has been flopping as you say...and thats a Big IF because I have seen nowhere where the Entire EU is in Uproar over the defects of the 930...but if it is to be believed that the 930 is having issues as you say...then it will be dealt with...to make consumers happy... I highly doubt that this will cause a mas exodus of people who want a windows phone over to android..those who want a windows phone will get one...and those who were on the fence will choose otherwize.Whether or not HTC is a Brand that has a powerful name like the others you mentioned...the fact is it is an alternative that people have not had..and may entice people to get the phone ....I would hate to think that Europeans are so stoggy in their beliefs that they arent capable of making a decision to go over to another manufacturer for what they want. Truth be told..the M8 camera isnt that bad..for android..and for most people (NOT US TECHIE ARMCHAIR CEO's) the camera will suffice for them 4 - Microsoft's fault lies in the fact that they can't entice OEMs to come to WP. It's not a question of throwing money at them. It's a question of going to, say, Sony (btw, it's false they weren't interested. Their European Mobile Chief said they were discussing it with MS) and say "Look, we have the OS here, tell us what you want from it that you can't do" or "We've taken all the Xbox Apps off the core-OS so now you can replace them with your own PlayStation offerings". They have to place themselves at the disposal of the OEM to issue the updates they deem necessary for their phones to work on WP. Just like they did now with HTC. OK so we know that "discussing it with MS" means nothing... They can discuss with MS until they are blue in the face...does not mean that they are intersted in making a WP phone or not...its just a standard comment to answer a question that was put too them. I dont think its a matter of enticing the OEMs....MS has done everything they can do aside from throw in the kitchen sink ( american saying I think...maybe Europeans know this reference too) Like i said the OEMs have to start marketing their brands and not wait for MS to do everything..which seems like thats what most are doing..And I dont believe MS should go to Every OEM and say Tell us what you want from the OS and we will give it to you...Thats compromising the very core of MS...at that point MS should just be ANDROID ...open platform and throw whatever the hell you want in it...NO...MS should make sure that they guarantee updates in a timely matter to the OEMs and Allow them the ability to add the applications they want...which I think MS has been doing as of late. They cant cater every feature to every different OEM because eventually one OEM is going to have an advantage or a feature that another OEM does not. What is happening is that the OEMs place all their power behind Android (for better or for worse) and leave little marketing dollars for WP then they put out devices with mediocre specs (because WP can run quite well on those specs) and then provide no promotion or budget to market THEIR OWN PRODUCTS but then say its MS fault for not selling...well of course not NIMROD ( the OEMS not you DJCBS) if you put nothing into your product ...it will not sell....cant be attributed to MS.... Stay tuned for more after these messages

5 - Microsoft won't injest Nokia. Period. Nokia is still an independent company. All Microsoft has to do is phase out the now innapropriate use of the Nokia-branding from their future Microsoft phones. Once that's done, their other OEMs will be much happier. Unlike Microsoft, the likes of HTC, Sony, Samsung etc have a very clear understanding of the power those 5 letters hold in markets like Europe. Dont get upset by what it is...cause that is exactly what it its: MICROSOFT INJESTING NOKIA....Nokia will be a shell of itself after MS is done..and that is ok. Nokia will live on what is left of the company as an independant company and MS can decide to use its name for the devices unit or not...LETS CALL IT WHAT IT IS. Dont be fooled into thinking that MS doesnt know the power of NOKIA....But also dont be fooled into thinking that that name is going to stop the progress of business...Nokia was loosing money far before MS got into the game and maybe that name and reputation has been tarnished...YOU want to hold the torch for Nokia...Go right ahead but I think its burning out...and more than a few people at MS think so too...Including Stephen ELOP (forgive me if i spelled his name wrong) This is Business..>Something MS clearly knows about...and they are using it to their advantage ...even if it means breaking NOKIA up for its purposes ...in a year or two when the New Nokia is allowed to make phones with their branding again...then we will see how it plays out...But if you think for one second MS hasnt swallowed NOKIA whole like a Shark who gobbles up Seals on a beach ...you are sadly mistaken. SONY , Samsung and the like definitely know the power of NOKIA...but they are also in business for themselves and know that at the end of the day ..they have to make their money..so I dont think they will be shedding any tears for NOKIA...neither will I. ( and I am a fan of NOKIA) but I am more of a fan of WP so what ever it takes to get MS out there...DO IT...hell I would be on board if they decided to Swallow Samsung too... (forget the logistics to make that happen...but you get my point) 6 - Microsoft's marketing is a disaster or just plain non-existant. But so is their customer support. Microsoft as an OEM is a complete failure outside the US. They have no stores, no assistance, no people for consumer support. Which is why I'm glad Nadella is pulling Microsoft away from manufacturing and refocusing the company on what they know how to do: software A complete failure outside of the US yet they hold the largest margin of Desktop OS in the world, there cloud offerings are poised to be if not already the top platform for enterprize customers and consumers alike...they have the number one Productivity Suite in the world and have more corporate servers running some form of windows than any other company...Not too bad for a disaster...Just cause you have that opinion...doesnt make it so... They have been in business for what?? 40 Years plus and yet with no stores ...no assistance ...no people for consumer support..they still manage to be in the top 10 of Companies for the ENTIRE WORLD??? but their marketing is a disaster?? is that right??? Well I hope to be as big of a disater in my life as Microsoft is ...according to you that is... I am glad the Nadella is taking over as well because i think he will defintely steer the company into the best position MS should be in..whether it be Software, Hardware or a little of both...and From what i see...it will be a little of both...( Surface, XBOX and WP, OFFICE, AZURE, NETWORKING..etc) 7 - Your "Kool-aid" must be really really strong. No one predicted the end of Microsoft. We're talking about Windows Phone. To predict the end of Microsoft based on the failure of WP is ridiculous and no one here did that. Not me for sure. But I do predict the utter failure of Microsoft Mobile. That one I do predict. And I just don't predict the end of Windows Phone because Microsoft still has time to get their act together when it comes to WP. I think Nadella is going in the right direction. But I fear it will take a few more continuous decreases in sales and market share for Microsoft's shareholders to put an end to that stupid idea that is Microsoft Mobile The way people spout off epithets against MS you would think it is the end of the world for MS...and you are more than welcome to predict whatever you want just as you disagree with me...so shall i disagree with you...unless you make a valid point somewhere along the line....we will have to wait and see wont we... I am just glad that it is not you making the decisions in MS because what I have read so far...doesnt give me much confidence...then again who knows...they couldnt do any worse if you were at the helm....or could they?? Let me know when you get that MS OFFER LETTER

2014 is not a good year for WP.

Actually, it is. More apps, excellent phones, a fantastic improved OS. Except for sales this is the best WP year ever. :/

More half-baked web-wraps apps (like 9Gag and Pintrest)? What excellent phones? The 2013 designed and produced 930? Or the X2? The only thing Microsoft has to show for 2014 is WP8.1 which is, indeed, a fantastic improved OS. They have nothing else. Unless you count the abandonment of apps by their developers (how long as Instagram been on Beta? Where's Flipboard? Where are the updates to Vine? etc etc etc), the abandonment of Xbox Live by gaming developers...

More DOOM AND GLOOM EH?? Well I am glad to see you Sticking to your beliefs...LOL I gotta say you are committed...hahahah....Kills you that MS exists..doesn't it??? LOLOL.... Lets see...Instagram doesnt even like MS as I understand it...so didnt really expect too much from them anyway..though we do have an official client ...at least that....we have 6tag and that works just fine... MS has taken the stance to bring on board good talent ....that is why Rudy Huyn ( is a part of the team) FlipBoard,Vine?? just because their are no updates at the moment doesnt necessarily signal an abandonment of the app.. and really..what earth shattering updates are they providing anyway? and yea yea I get it that they are updating their other OS ..i get it ...i get it.... And it is very well possible that MS could be holding up Flipboard or it is not ready as to the reason it is not available....given the vast amount of great news readers on the WP platform...Flipboard is not really needed now...MS has this section covered so if it never comes out...its not going to hurt WP anymore than it is right now. Many XBox Live developers havent abandoned the Platform...they have abandoned making the titles XBOX LIVE capable but are still making games for the platform. As such those same developers have expressed that they would consider returning to the Process of submitting Xbox games once the submission process has changed ( something that MS is working on) So Yea I think what MIKE said is appropriate...Just cause you dont like the 930 doesnt change the fact that its an excellent phone ...In WHATEVER year it was made...2012, 2013 or 2014 MS has an uphill battle and it will be for many years to come...with the developers OEMs, Cell Providers and consumers...if they are not moving fast enough for you.... well thats unfortunate... I think they are doing a pretty good job and are making the right moves to expand their platform... The name of the game in Smartphones has changed dramatically and MS is no fool to think that they wont get left behind if they dont step up to the plate...considering that...they have done an excellent job in their offerings of the devices to the masses....a little more cohesiveness would be appreciated and with the new team leading MS...i think its going to happen

You're forgetting new and improved WhatsApp, BBM, Swarm, Facebook got a revamp, Spotify brought free music streaming to WP. So many new OEMs came on-board, Xbox Music will keep improving. Windows Phone 8.1 and subsequent updates.
So, not a bad year at all.

Wp8.1 yes. Everything else no. The numbers speak. 2.5% market share.

Some go Some come! It's all part of the game! It's what it's!

I said no more articles till Icon Cyan announcement, jeez!

Being that Huawei is a Chinese company, it's difficult to tell if their discontinuing WP8 development is truly a market or a political decision,

That's an awful generalisation.

It's china, you never know..

What's so awful about what he said? Did you know that the Chinese government is building their own desktop computer and mobile OSs? They're doing it because they're afraid of using computer and mobile systems built by non-Chinese. I think Huawei's decision is more political than financial but definitely both.

What he said was generalist. That said, the Chinese government has done a lot worse than building their own OS (which they're quite welcome to). Things involving human rights.

The hypocrisy is strong in this one.

People expect android experience to be crappy so they put up with crappy devices. You can't get away with that on windows phone.

Who cares about that company? They Opt for Android and they can't even make phones run smoothly. It lags and it's shit. So, I rather have Android being shit on those phones than giving haters the oportunity to say "WP SUCKS" just because their phones can't handle it as it should.


Running Windows Phone 8.1 on Lumia 930 and I say it sucks. I'm not a hater, I paid for the device hoping to have a good experience. While the device is good (not great), the OS just lacks the polish of a modern mobile operating system. From the poor browser to the terrible Windows store that's clearly not well curated. Then there are all the bits in between from lack of push notifications, extremely delayed tile updates, and worst of all, a developer API that lacks so much, making a lot of apps unfeasable. To be a Windows Phone user, you must be a masochist. The design of the OS is flawed and frankly I believe Microsoft should quit while they're behind. I would honestly recommend a BlackBerry over Windows Phone, but that's only if you really don't want to get an iPhone. I hearby declare Windows Phone dead, to me.

Huawei's lack of support for WP is bad anyway. I own a Huawei Ascend W1, as well as a Lumia 630, and I have to say that they don't support you at all. Huawei UK said we wouldn't receive GDR3, but O2 released it! We're still awaiting official release of Windows Phone 8.1 for it, but for now running the DP. If they advertised their phones and the same went for the carriers, they wouldn't have this problem. Just my opinion though!

So what is Nokia's excuse for not selling well in the U.S? People dont trust nokia? Nokia is a tough sell in many regions, especiallyt he larger ones like china and the U.S. The data supports that, yes, there are regions that have good marketshare like europe, but wp is still a hard sell with the competition. iPhone is the premium device people want and android was on so many carriers with so many models and flooded the market, it is going to be tough for WP. IMO, the OS itself i think is comparable to both iphone/android (windows phone8.1, not windows phone 8), the app situation is still the achilles heal for wp, whether we have the relevant apps or not, the quality of those apps on wp8 isn't typically as good as ios/android.

"So what is Nokia's excuse for not selling well in the U.S? People dont trust nokia? " Hardly anyone in the US even knows that Nokia still makes phones. They sold feature phones here back in the 90's then disappeared until the Lumia 900. There isn't trust or recognition built up.

Exactly, not only in the U.S.

I'm doing my best to flash this piece everywhere I go but my Lumia 635 looks too much like an iPhone 5c, most just assume that's what it is... =s

You have to constantly shout out, "I love my Nokia phone. Windows Phone 8 rocks!" Do it in public but once you start, don't stop.

hehe. My colleague flashed his new phone the other day and I instantly got interested (and was about to congratulate him) because I thought it was a Lumia. Doh. It was an iphone 5c. :)

I think when that new version of Android comes out, L, which looks so much like WP. This may make WP a seem like a bit more of a level playing field. Idk

L does not look anything like Windows Phone. That is a crazy statement to make! Windows Phone is dark, high contrast and flat. Android L is bright and has depth. Windows Phone now has Android's notification center, but otherwise you would never mistake Windows Phone for Android.

Not overly impressed with thier devices. If I'm not mistaken the w2 was the 4africa phone. If you only target a specific region with the phone and leave marketing up to MS. Its not surprising you didn't make much money.

No problem seeing that the Chinese Gov't is lookin to completely do away with the Windows OS so this is better that it happens now from a chinese maker than for it to be a big flop when they start making them and then announce its immediate withdrawal.

Huawei is actually a huge handset maker. It's not good that they're dropping Windows Phone from production.

I would not even touch a huawei phone for that matter so this absolutely means nothing to me. Those Chinese politicians think they are on top of the world now... they have money, power but all of those were stolen.

They don't just think about why Nokia windows phone is so successful in the market and why they are (Huawei) the loser. Because their products are not eye catching and no something special. Don't just keep on saying windows phone let you losing the money. You should think about what special things you can build in your products. Nokia has their great camera. HTC has their great boom sound speaker. So you have what?

They are like the 3rd biggest handset maker in the world. That is what they have.

That's not "having something" you imbecile. "oh ill buy a huawei because they are the 3rd biggest handset maker in the world...that's a feature i want in a phone!"... Your attempt to be clever failed...smartass

They could put it on Permanent Hold for all I care....
Microsoft needs to court LG, HTC & Sony.

Well, only one OEM ever jumped headlong into the WP fold, and I don't think they have done too badly by that. All the others think they can be non-committal about it and go away with the prize or something like that. Well, nothing much can be done about it.

Interesting point of view.

They failed and had to sell off their handset business. Not exactly what one would call doing too badly. I guess they could have lost so much money they would have to go into bankruptcy.

I believe their phones are far more popular in China and Asia than the West. Maybe they are concentrating on being an early adopter of the inevitable Chinese government sanctioned phone os when it comes out.

Good. Wife had a huawei mytouch q on tmobile and it was ok at first. Then I realized it has a 3+ year old version of Android on it despite being made in 2012. A barrage of messages would cause it to lock up. It was a terrible phone for that alone.

The third biggest handset manufacturer in the world. Will eventually pass Apple for 2nd.

Shut. Up. This is all you have isn't it?

It sounds to me that the Chinese government doesn't want Huawei nor any company to do with MS. It probably connects to their native operating system releasing in October. Posted via Windows Phone Central App

I was thinking something along these lines as well. Huawei's statement might be a front so they can back another horse. A super small (0% market share), new born one (unfamiliar to the world) with a massive sense of pride.

Lol, I haven't seen a single advert for their phone or in any of major phone shops... Yet they have the audacity to complain about losing money...

Thank you Huawei!!!plz never make windows phone . Nokia and HTC are enough for WP.

That's short sighted. Competition breeds innovation and excellence more than a duopoly ever would.

Duopoly? iOS and Touchwiz?

Or they should have advertised their Windows Phones, then they wouldn't have run into losses.

Yeah, I'm sure the reason Windows Phone is flailing is because of the lack of advertsing. It probably doesn't have anything to do with the fact that it's at least 3 years behind the competition. It probably doesn't matter that most developers (including myself) wouldn't invest a moment in the OS that is also not supported by the majority of Microsoft employees. If Microsoft is struggling to get their own employees to use the phone after giving them free Windows Phones, then why would anyone else bother? If a company of Microsoft specialists (the company I work for), with C# developers with about 20% of whom have Windows Phones aren't bothered in getting another Windows Phone, you should know that the platform has no future.

Any OEM dropping out of the game is not good news, but let's be honest I would never ever but a Chinese brand when I have an option of buying Nokia/Microsoft, so this makes little difference to me. How this impacts Microsoft's situation in China is an entirely different question.

If you Bing/Google 'huawei backdoor proof' then you'd understand why they can't sell many of their devices. Well, at least - that is my assumption. That, and the condition in China probably isn't helping the relation between the two.

They are the third biggest handset maker. What do you mean cannot sell devices?

My god. You should just change your name to "third biggest handset maker"

Haha! All these people keep acting like Huewei isn't a big deal when they move quite a large number of phones.

Aren't nokias made in china?

If you run your business advertising a product that only has 2.5 percent of the world market you are setting yourself up for failure. No smart business person would do this. This is why wp will continue to struggle unless Microsoft pushes the os with advertising. More oems will follow suit too. This is a losing battle only going downhill. Posted via the Windows Phone Central App for Android

No wonder he's so negative.... He posted this from an Android device.

You COMPLETELY contradicted yourself there. First you said advertising something with 2.5 percent marketshare means you are destined to fail, then you stated Microsoft need to do exactly that for thrm to succeed? Make up your mind. Jesus

I don't care as long as nokia is here.I have never seen Huawei device here in India not even on android .

Nokia is gone. Microsoft bought their handset business.

Who cares? Who on earth buys a Huawei phone? Chineses?

I think the decision is bad, but I get the feeling that from their prospective it must be necessary. I believe that Windows Phone is going to grow, so inevitably they will rejoin the Jedi alliance and strike fear in the heart of the dark side. Well maybe not that, but they'll make new Windows Phones again.

Microsoft should just go all in on their nokia line and just go pure apple with their devices. Partner with someone or do it themselves. I bet they would sell then

$7Billion was reasonably all-in. New phones are branded "Microsoft Mobile" Microsoft wants others to sell their OS though as that is the only way to beat Android. But end-users want every app. E.g. a friend looked at my phone and likes a lot. But his bank doesn't have an app... If you REALLY want Microsoft to succeed, petition companies to write apps. Daily. Banks, Supermarkets, travel companies, etc. Whether you use a company or not...

Any OEM leaving at this point is not good for the platform, especially a Chinese OEM. In terms of share, not big right now. But the implications of it are unfortunately pretty big. Hope the M8 does well to shows others there is possible growth/revenue.

I've not seen a single Huawei WP but I've seen plenty of their Androids. They'll not be missed.

No they wont be missed, but it is definitely a larger issue that should been seen with some concern.

Huawei will just steel the WP code and rebrand it as Chindows Phone.

This isn't Android, open source based,I think that's farfetched

Huawei probably steels something even more confidential, as an OFFICIAL CHINESE SPYING COMPANY.

Silly time to stop production when windows 8.1 update 1 brings windows phone up to current tech in terms of features. The next 24 months will likely snag a lot of new windows phone users.

They are very much a use once and destroy OEM... Not good for the ecosystem

I'm sorry to say this, but sadly WP is not a good market, but then again what else could be done, any OS needs OEMs to grow

Except iOS, those ba****ds just got lucky.

Luck runs out, just like trends end...

Maybe the REAL reason is that they could not add in a backdoor in WP for the Chinese Govt. ********** Just a conspiracy theory *********
No proof or even hint of truth to this is claimed ! *************************************************

Well its their fault for releasing forgettable devices and not doing any work to promote/differentiate themselves from more established offerings. Yep.

I like Huawei phones, but when it comes to WP I would stick with the known and trusted brands... Though price would be a factor...

MS needs to just make a surface phone already

You mean like Amazon for phone? I don't see that happening... With universal apps and the Windows OneCore idea, all up to date WP will basically just be that, a smaller form factor of a surface device. The OS will basically be the same, is just the physically specs that will separate windows devices

Idk what you mean by amazon for phone exactly, but IMO they definitely should make a surface phone. They should have a whole line named surface. It would represent the top offering available and I don't see why not. Other OEM's can make cheaper phones but there are people who want high end and this would be good for that market.

Is there Huawei phones on WP?))

Did you read the article?

Yes I read, and previous comment was sarcasm

Lol, you're right though, the world doesn't see much of their WP handsets.

People aren't buying WP... I can't blame them

Having NOT seen a single Huawei WP in stores (although I've seen lots of their Androids), I'll not miss Huawei at all.

Well let's be honest here: They're some people in North America who are anti-China, anything coming out from a chinese company is a no no for them. Heck they only released crap here.

I don't know if that's true for people in North America. As a Taiwanese, China is definitely an enemy, sadly an overwhelming one.

I'd rather see a made in Taiwan sticker than a made in china one.

Hey we have Nokia and soon Lenovo, I think windows phone people will be just fine without them.

This is bad for WP. This has nothing to do with politics, because I don't think the Chinese government has any illusions that the OS they're developing will be used outside of China. What would be the point of them saying to the company you can't make WP devices and sell them outside of China, there is no advantage in doing so. This is strictly a business decision because they aren't selling many devices. It always amazes me how many people have the idea that it is up to everyone to help WP become a success, the OEM's, the carriers and the people working in the stores for very little money plus commission. The buck stops with MS to push WP no one else. Be honest if you worked in a store selling smartphones would you push WP over iPhone and Android, knowing people would probably be less likely to come back and complain about the iPhone or Android?

I'm sorry but when I sold phones, people always came back a lot more often about iPhones and especially androids. And yes salesmen need open minds when they sell. And companies need to actually have competing products all on proper displays.

I know someone who owns multiple stores selling smartphones and their experience is the opposite, WP buyers always tend to come back unhappy compared to iPhone and Android. The perception may be that there are a lot of returns for Android because they make up the largest bulk of sales. WP sales are almost non existent after the first 2 weeks of a new device release.

Yes, I would recommend a Windows Phone. Why? Because I deal with all phone platforms and WP is great. It's the reason it's my daily driver. One of the problems are biased sales reps. They are personally loyal to whatever they like so there you go. WP other two problems? Exclusivity to carriers, and ties to bad Microsoft/Windows perceptions.

You are biased as well though.
How/why would you recommend a WP over the iPhone or a high end Android device?
No matter how people want to slice it, the MAJORITY of consumers want what is popular. That's were the apps and services are. MS missed the boat on mobile and they know it

Who really cares about a SPY company?

Lol, blame it on windows phone OS, #Denial. Your phones are crap, has nothing to do with windows phone

I think it I google ploy to shun oems even approaching wp in low end.if oem go for low end wp then android will loose its fight in low end against wp.just opinion.

Everything negative that happens to Windows Phone is Google's fault here.

Those phones are pathetic. The best thing Huawei can do right now is a dual-boot device.

Huawei shouldn't even be making windowsphones. I hold the W1 and I've never received an update! I never got gdr1,2&3 for 8.0. When 8.1 showed up, I was forced to rebrand the phone so I could get updates!

Who cares. They've been saying this for years

Wtf never seen a huawei Windows Phone and who cares if they don't support, they made bad quality phones

The OS is not appealing enough , why move to a lacking OS when I have many options from android phones and solid IOS apps list Microsoft needs to invent something new and ditch the tile system , its not interesting to new people And like always they will be the last to the smartwatchs race

The tile interface is very easy to use and I at one time was against it. All I need its at a glance, icons and widgets are from the old way of computing....

Because a grid of static icons is so interesting......

Lol true, live tiles are a USP of Windows Phone.

As someone who likes the live tiles and has no need for smart watches, I'm perfectly fine with that.

It really is a shame. This whole situation seems oddly similar to when developers started not making games for Gamecube back in the day, citing a lack of sales as the main reason. Nintendo (though the Wii was wildly successful) still hasn't recovered from that image. I haven't heard a peep from all of those new WP phones that have been coming out in India and Russia. This is a bit worrisome :(

I could care less if Huwei doesn't develop WP but MS needs to change the OS since it has not been widely accepted. Something needs to change. Maybe tiled Ui just not resonate interest from majority of the consumers. Maybe it is the Windows name. I am not an expert but why has Windows and WP have failed to take off and that is a serious question I am sure head honchos at MS are considering and hope the next step they take will lead the OS in the positive direction

Umm it is changing. WP8.1.1 if you read the article the last one they made was in 2013 which means it was on the end of the wp8.0

I for one like the tile setup. To me the android was to similar to iPhone, and I don't want iPhone. (nor android.) but now android is becoming more looking like WP. So to each there own. I prefer WP look myself.

Not really a loss. I don't think anyone would notice if they dropped out of the android market as well.

Huewei is one of the largest phone makers in the world, as a matter of fact, they might be the third largest. http://www.idc.com/getdoc.jsp?containerId=prUS24645514 So your comment isn't exactly true.

Thank god huawei won't continue on WP , Chinese things are just crap with full of spyware. Fuck Chinese OEMs. In China everything is controlled by politic decisions, u won't get anything cheap with good quality in true meaning. The payback is ur personal information

Good. Nobody wants baked in spyware...

If Huawei has a good technical support in places where they sell their phones, their phone would sell whether its Android or Windows phone. The truth is, technical support is poor with Huawei. People don't even know where to bring their phone for repair when needed.

I think I have only seen one phone if that in person. If it wasn't for wpc I wouldn't even know they had a windows phone

Of course it won't sell, I used an Ascend W1 and it only gets updated 1 time and then I could not update it more... I don't like that!

Huawei phones are crap, my friend has one, lots of bugs, terribly slow (Android). They never update either the Androids or the WPhones. So good riddance.

Leave WP.. do they have good market with Androids?

3rd place in the world market share

Their phones suck anyway. From the ones I've seen at least. Would never buy one.

Nobody wants their ugly phones anyway.

I have never seen their windows phone in South Africa, well I would still have bought Nokia anyway.

No reason to cry as Hisense is coming on the Windows Phone scene in PRc.

So they make a shit phone, overprice it, but it on lame networks, then bitch when it fails. Sounds legit.

That's the problem isn't it. People want instant return on investment. Rather than helping an OS to grow. They could hop onboard the windows phone platform world wide and help build it to something even better and make a shit tonne of money. Their loss

They only made crappy windows phones so it wont be a loss for anyone ,trouble is now android is full of their cheap rubbish

Words cannot express my devastation. I guess I'll have to settle for the lowly M8 in the meantime...

Microsoft need to make wp8.1 available for wp7 phones. Lots will be happy and return to the platform.

Poor Huawei and Samsung and HTC

Oh well. It's sad to lose an OEM after gaining so many new ones but the numbers don't lie (even if they never advertised and no one knew that they had phones out) and the bottom line is the only thing that matters. Hopefully, the M8 will sell big numbers and force other OEMs to reconsider. On the plus side, they made like two phones with the WP OS, so losing them is no biggie. It's the perception that I'm worried about.

Hardware, yes. Updates, no

Questionable future updates...like the Huawei Ascend W1...you need to flash it or dl a custom rom for it to be updated...waste of time

The only hope is windows phone and windows become one store

They have not yet released an official Windows Phone 8.1 update for the W1 and W2.
Good thing there is Preview for Developers to solve the problem. Huawei is an irresponsible OEM and has a very bad technical support service.


The only problem is that do you dare to use any smartphone produced by Huawei?
Windows Central Newsletter
Get the best of Windows Central in in your inbox, every day!
Thank you for signing up to Windows Central. You will receive a verification email shortly.
There was a problem. Please refresh the page and try again.