Huawei surpasses Microsoft to become the third largest handset vendor in the world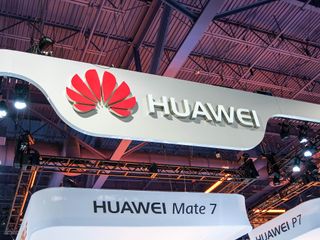 The latest global mobile sales figures from Strategy Analytics show Huawei gaining ground, with the Chinese vendor becoming the third largest manufacturer in the world. In Q2 2015, Huawei accounted for 7 percent of the mobile phone market share, with 30.6 million shipments.
According to Strategy Analytics, Samsung is still the number one manufacturer, with shipments totaling 89 million in Q2 2015, a decrease of 7 percent from the same period a year ago. Apple came in second with 47.5 million shipments, an increase of 35 percent from Q2 2014. Huawei was the biggest winner last quarter, with the vendor seeing a 49 percent increase in sales. Meanwhile, Microsoft saw shipments dwindle from 50.3 million to 27.8 million handsets, which included smartphones as well as feature phones.
Xiaomi came in at fifth place with 19.8 million shipments, nearly 30 percent more than what the manufacturer managed last year. Global shipments in Q2 2015 at 434.6 million handsets accounted for a marginal increase of 2 percent from the 428.6 million smartphone shipments in Q2 2014.
In the first half of 2015, Huawei's shipments totaled 48.2 million handsets, an increase of 39 percent from 2014 that allowed the vendor to post a revenue increase of 87 percent to $7.23 billion. The vendor is now on track to reach 100 million sales this year.
Source: Strategy Analytics
Windows Central Newsletter
Get the best of Windows Central in your inbox, every day!
Harish Jonnalagadda is a Senior Editor overseeing Asia for Android Central, Windows Central's sister site. When not reviewing phones, he's testing PC hardware, including video cards, motherboards, gaming accessories, and keyboards.
They overtook someone who was barely in the game, this quarter. :p Props to them, though. I look forward to their US market entrance, whenever that is. Posted via the Windows Central App for Android

Microsoft 's only hope now is the Android roms.....i guess that's the reason... Every windows app is present in play store

I think you're confusing things.

So Microsoft slowing shipments of new devices in preparation for a new OS and new devices to go with it equates to Microsoft is in trouble? You are clueless.

No, but it's still ridiculous that there's been no flagship hardware for windows phone since 2013.

Microsoft can not even sell their smartphones in their home market! All they hopes on sales is dependent on Verizon! Verizon want to lock you into a two year contract. Microsoft does oft does not sell directly to the end user like Apple does with true unlock phones.

Nothing is dependent on verizon, they are actually the fourth largest WP seller in the US behind AT&T, Cricket and T-Mobile, its all just hype because of their so called "best" coverage. https://www.thurrott.com/mobile/windows-phone/4869/windows-phone-usage-stats-for-july-2015

Correction Nokia.. How many Microsoft devices have been released?? Have you been to the Microsoft store?? they sell unlocked phones!!!!

For the US market, Microsoft should sell directly with unlocked no-contract phones with CDMA & GSM. If Verizon complains, then Microsoft could, in addition, offter to sell 2 year contracts for Verizon. This statigy also implys that Microsoft would have to have a strong marketting campaign to get customers to their stores and web sites.

The 950 and 950XL will have universal gsm radios therefore will be sold unlocked in the MS brick & mortar stores as well as online. What i find hilarious is that people about clamouring about Verizon? Verizon was dropped because of their past actions, they have not been a good partner. This is no different then what they did when Apple dictated that they will push the updates not the carriers.

This is actually pretty bad, considering that it's not smartphones that made up MS' sales in the first place.

Not really, this to be expected given the current scope of things.

MS not releasing any flagships is a major factor there. While lower end phones do bring about a lot of purchases, its the high end devices that sell the OS which in turn spurs the low end buys.

I see a lot of truth in that.

Wow! Why did MS decrease so much?

I think you know the answer to that.

Here comes this fool with his conspiracy theories lmao. I bet djcbs hates the fact Microsoft is having mostly response for it's windows 10 launch :P

You should listen to what he has to say instead if burying your head in the sand. Posted via the WC App for Galaxy S6

I am not burying my head in the sand lmao. Why on earth would I listen to a Nokia fan who prefers to see Microsoft fail.

He actually does have some good points, and facts... I don't agree with EVERYTHING that anyone hear says, but I also hate closed minded people who dismiss a comment based on a username.... That's dumb.

Most of his so called points are not fact but his opinion

What I know is that you're going to be getting a shiny new Lumia 950XL...

Because they change the name from Nokia???

This comment has really generated some dumb replies. The reason for the slippage is feature phones. They are going the way of the Dodo. Ms smartphone sales continue to resist YOY despite the name change. Poor DJCBS just can't deal with that fact.

Sales continue to rise...not resist. App won't let me edit that comment after leaving the article.

Yeah, but they're rising slowly in a market that's rising faster... That's the reality...

That's what I figured... So, MS just needs to make sure their only low end devices go hard, like the MotoG.... That's really the awnswer..
......
The MotoG should be what MS attempts to kill.. That's gonna be hard, but the Lumia 650/650XL❔

The 640 series is well positioned to do very well in the Moto G space. Would love to see camera comparisons from these two great budget devices

Because feature phones are dying

Some days ago, I saw reports that windows phone sales have increased. These reports say that sales have dropped around 40%.
Confused!

This is total mobile sales...which includes basic Nokia phones...not just lumias...

Shipments =/ device purchases by the consumer.

F this shit.. WP is better than android.. I've used both.

How this happen? I've never seen a single Huawei phone in my life :/

Asia. And cheap phones in prepaid carriers.

They're everywhere in Australia! I know at least 3 people with them (Android, urgh!)

No Surprise here. Microsoft killed off Asha & X. The only thing they are doing with them is supporting till the end of life. A major part of the job cuts over the last year were from these dead divisions. Microsoft didnt buy Nokias Handset division to become a device maker. They bought it to keep a rival from taking them out of the market all togather. When 90 percent of the devices that run your operating system come from 1 device maker and that device maker is floundering you buy them if you have the cash. You dont dare risk Samsung or some other device maker buying them then dropping your OS. Microsoft got what they needed out of the deal. Engineering and a way to stay in the market until they regrouped. Was it expensive well thats an understatement. Was it cost effective only time will tell. the next 12 months are crucial. They seem to be following the Surface model which is a good sign.

Long as we aren't stuck with htcrap being the only main flagships then I'm okay with whatever Microsoft has in store

Won't change much tbh, especially with Microsoft's reputation in certain markets. They better come up with a better marketing strategy than what they did for the previous bunch of Lumias.

P R E A C H!!! There is so much stupidity in the comments right now. You hit the nail on the head.

I think that's because they stopped making feature phones which used to sell a lot... Especially by elderly and people having limited resources...

I'm not worried. I now my Lumia works. I know others who i show it to like it. It grows from there.

Huawei is still a scumbag anyway. Leaving their W1 and W2 users in the dirt. They should just give the software support to Microsoft.


Look at the Lumia's that sell in decent numbers, they're all cheap too. What you said fits Microsoft as well.

And yet the quality of Lumia is better

MS has been almost absent from the phone business. They release a low-mid phone here and there to let us know they exist, but they really haven't been making much of an effort to compete. All their focus has been on Windows 10 and how Windows 10 will change mobile. So until the release of W10 handsets, they are mainly just in a holding pattern. I expect that they'll reclaim 3rd place next year.

If I buy cheap android phone, I prefer Xiaomi.

This is exactly what Microsoft wants. The staff reduction, factory closings and product line reduction points to them not wanting any parts of being a leading handset manufacturer and wanting 3rd parties to do it for them.

MS will rock in x86 phone segment near future...

This could actually work in Microsoft's favor if they can get Samsung, Huawei, and Xiaomi to sell and support Windows Mobile phones.

Chinese phones are on their way to taking over the world it seems.

In case people wondering, it's pronounced wa-wae. :D

it's actually pronounced hoo-ah-way; but since few western people can pronounce it correctly it impeded their effort of successful penetration into western markets and the syllables were simplified.

Exactly - I've always heard Chinese people say it with a subtle H sound at the beginning

Overtake last place, well done lol

Huawei, enjoy while it lasts because we are coming baby and come we will with a bang. Or may be not.

This is beacause Microsoft is killing off feature phones like Asha etc whic used to sell in Millions.

This is all natural. Microsoft is killing the Windows phone/Windows mobile by giving away all the good stuff to the competition. There are today no sane reasons to choose Windows phone. PLEASE, give me reasons if you have them! You will get ALL the features from the competition PLUS tons of features and apps that WP is missing. I predict MS skipping the phones and focusing on selling Windows/Office/Azure/OneDrive/Groove as a service.

#1 - Samsung, with their multitude of phones, is in the pole position. No surprises here. #2 - Apple, with just 4 devices controls almost 11% of the market. Simply outstanding, considering they play just in the premium segment. #3 - Huawei is not a big surprise, like many are pointing out here to be. They have several devices across mid and low segments. I see a lot of people buying Huawei phones here in Germany. #4 - Microsoft maintaining a top 5 position is still good considering their utter lack of high end devices. Let's hope their market share will increase YOY #5 - Xiaomi is one company I expect to reach the top 3 behind Apple in the same period next year, considering they're entering new markets.

No wonder as MS is busy killing its phone line. After billions spent and tens of thousands fired, almost a year since last new product (which was old to begin with), I found it hard to believe MS ever was "3rd largest".