IBM spending $360 million on the cloud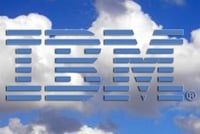 We're big fans of cloud computing here at WM Experts, be it Google and the myriad ways to sync to it, Microsoft and its new Live Mesh (opens in new tab), Dashwire, Yahoo Go (opens in new tab), Apple's Mobile Me or any of a number of other ways to keep your data stored safely off your device and in the ether.
Friday's New York Times (opens in new tab) brings word that IBM (you've heard of them, right?), is spending $360 million for one data center in North Carolina and another in Tokyo to offer cloud services to corporate types.
Writes Steve Lohr:
The future. It's coming. Eventually.
Read "Commercializing the Cloud" (opens in new tab)
Windows Central Newsletter
Get the best of Windows Central in your inbox, every day!