Yahoo 3.0 Shows Windows Mobile Pro Some Love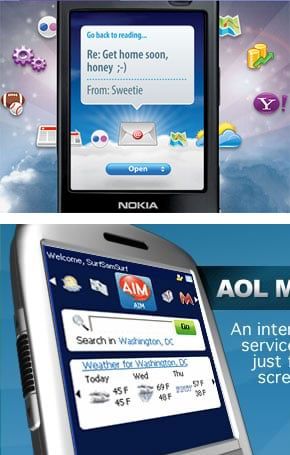 Windows Mobile Pro devices will no longer be left out of the Yahoo 3.0 circle. As of a few days ago you can head over to Yahoo through your web browser and download the 3.0 for your Windows Mobile Pro device. Yahoo users can sync contacts, calendar events, and mail right from your device. The new 3.0 for Pro is the same as it is for Stadard Windows Mobile. This means we still get all the great features like Yahoo one search, widgets and weather.
One thing I noticed when I downloaded the 3.0 version is that it copies adjustments that I made on my very first go around. For example when I installed it on my BlackJackII I added Myspace, eBay, and the Facebook widget. It followed me to my Treo 750 and once I opened the app I saw the widgets already added. Cool! The cloud at its best and like it should be.
Thanks to Amar for the tip!
It's a much improved app over 2.0. Too bad it doesn't seem to work properly with VGA screens, just shows a garbled mess on my 9502.
Windows Central Newsletter
Get the best of Windows Central in in your inbox, every day!
Thank you for signing up to Windows Central. You will receive a verification email shortly.
There was a problem. Please refresh the page and try again.