India's leading television channel, Colors launches a Windows Phone app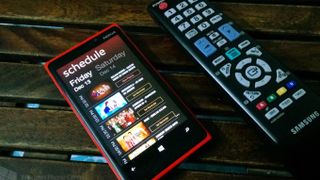 Launched in 2008, Colors is arguably the most popular general entertainment channel on Indian television with a wide spectrum of daily soaps to reality shows. The channel has now launched a fine app for Windows Phone, alongside other platforms.
The nicely designed app not only includes clips and full episodes of all their shows, but also includes photo galleries of artists and shows and news and updates about them. Once you sign in with your Google, Facebook, Twitter, or in.com (Netwok18's online portal) account, you can like the photos or articles and add your own comments. Or you could share the same on your social networks via the Windows Phone share feature.
The app also features polls about show characters and plot points and a useless Map view to see what others in your area are viewing. There's a handy section to view the schedule for the entire week. You can also set reminders for your favorite shows which adds an item to the phone's calendar.
The ColorsTV app includes an integrated dashboard which provides access to your playlist, comments, reminders, profile, and rewards. The app has a neat user experience and if you are a television addict or watch a show or two on Colors, it's a great companion app to have on your phone. Watch the episodes you've missed, re-watch your favorite bits, or get some extra information about those shows.
Download the free app for Windows Phone 8 devices from the Windows Phone Store, and tell us how you like it.
Get the Windows Central Newsletter
All the latest news, reviews, and guides for Windows and Xbox diehards.
Colors is d Most favourite channel in india....yeaaaahhhhh

Only because of comedy nights with Kapil :P

Wow, now that is an app I look forward to downloading.

Wow...comedy with kapil , big boss, indias got talent all shows r in my pocket.....very well designed app ..love it

A lot of official apps coming out of India lately...

Yes. Nokia, and the WP OS.. Without the OS there would be no apps.. These Lumia devices have been a joint effort on Microsoft, and Nokias part.. Nokia, and MS have done a great job, and they both will continue to do a great job making Lumia devices for years to come..

These (official apps from India) will continue to come on "whatever" OS Nokia promotes. Indians love Nokia. The same is not true for either Microsoft or Windows Phone. PERIOD.

It's stupid to love a device because of brand loyalty, and dismiss whether the experience is good or bad.. I'm sure these people are also enjoying the WP experience as well, as it would be totally unacceptable if it was horrible... So, it is Nokia, and WP that is attracting buyers.. People are not as stupid, as you are suggesting, to buy a Nokia device with a undesirable OS.. I'm sick of you guys not giving WP any credit... Over 90% of what you're looking at when looking at a smartphone is screen, and the content on that screen takes precedence over specs, and hardware aesthetics when it comes down to business... Lumia devices are doing good in these areas because of the joint efforts of both Nokia, and Microsoft, and it's just plain stupid to argue otherwise...
Nokia going up against Samsung in the Android market would not have ended well... These two companies have saved each other, not Nokia saved WP.... This was team work❕

Right, Indian trust on nokia. Wheather it is android or wp

yeah...whatever @vkvraju said...

WHY AM I GETTING A POP UP EACH PAGE REFRESH TELLING ME: HELLO????

The Hellos have stopped for me. Not sure what was going on there.

Website trouble on all the mobile nations sites.

Yea it has been fixed here now as well.

anyone else getting a 'hello' popup on every page of this site?... :S

It has stopped. That was just temporary for 2 to 3 mins. Looks like the site Developers were doing some debugging or testing.

All Indian specific apps come out and then they are not updated in a long time. That is what I hate about all the apps.

The app does not work in U.S. Sucks that it only works in India. Apps need to be more universal

I can not install the app , it says " This might be because your phone software needs to be updated, the app us exclusinve to a differrent mobile provider or this app is not available in your country" I am on Lumia 521 with t-mobile and Amber update in North America.

Its only available in India.

Change your region to India, restart, download it and change it again. Should work. I plan to do it when I am back from work.

Looks like a lot of work.i would have to reset my phone to change the region.

This works, thanks. Now I am getting greedy , give me this app on Windows 8 also :-)

Doesn't work in Singapore