Get your Windows Central 'Colors T-Shirt,' now ready to order!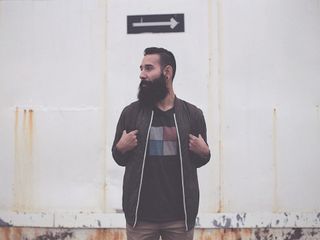 In celebration of Microsoft's new Surface, Pro and Surface Laptop launches Windows Central is excited to announce our latest limited-run t-shirt!
Featuring the latest burgundy, cobalt blue, and platinum with the Surface logo on the front (and Windows Central icon on the back) the design comes on a t-shirt, hoodie sweatshirt, and even a coffee mug!
You can order assorted colors too including gray, blue, or black with varying sizes and styles including a women's premium tee.
Shipping is worldwide starting at $3.99 with a generous return policy through Teespring should anything go wrong with your order. All funds go to help support the site, fund our media trips, and by equipment for reviews!
We hope you like it and, as always, thanks to the community here for supporting us! Remember, the campaign only runs until Tuesday, June 13, after which it'll be gone forever!
Daniel Rubino is the Editor-in-chief of Windows Central, head reviewer, podcast co-host, and analyst. He has been here covering Microsoft since 2007 when this site was called WMExperts (and later Windows Phone Central). His interests include Windows, Microsoft Surface, laptops, next-gen computing, and for some reason, watches. Before all this tech stuff, he worked on a Ph.D. in linguistics and ran the projectors at movie theaters, which has done absolutely nothing for his career.
OT: Store updated on Mobile with parallax effect...at the moment no update on PC.

Pffffft.. What are you talking about?.. Let me check this out for myself.
...............
Oh, $hitz! It does!.. Nice touch. #mobilestillaliveandkickingnoneedtoswitchtostupidi,orAndroid,POSphone😂😍😂😍😂😍

Here's a short video.
https://1drv.ms/v/s!AlvbXvUbV9Scha85NQt80L6TWWMX-A

Also Maps got a NEON touch on mobile. And, for PC, the calculator and the Alarms and Clocks also got NEON

Movies and groove look so nice on Mobile.

Ate you talking about the translucence? Nice, but it's so faint you can barely tell.. They really should let us choose our own leave of translucence... Let apps be more customizable.

Thanks! I was just thinking the past couple weeks it's time for a new WC shirt!

I just like the chick in the shirt.

I'm holding out for a WC mobile t-shirt with 'From my cold, dead hands...' on the front.

Their sizing algorithm is ADORABLE, it suggested a 2XL when I am right between a Medium and a Large. Make a note of that before ordering!

I think it's designed for the US market. :-)

Amazing!!!
.................
Amazing it doesn't have a green robot shaking hands with an Apple, on the front.😍

It's reversible, turn it inside out and there's a Apple 🍎 on the inside.

waahhhhhhh whiney fanboys! Go home cying to mommy....microsoft cancelled my phone OS....wahhhhhhhh

Love that it's not tacky!

Does it come with a tutorial on how to put it on if a person is a iPhone or Android user? Just kidding

I will add Windows Phone is Caput!

I'm not ready to give up on it just yet.

Too right, I want a WC Windows Mobile focussed shirt ('I'm retrenching!' or 'From my cold, dead hands...') to go with this: https://www.zazzle.co.uk/sinclair_zx_spectrum_t_shirt-235185748516574466

No point voting me down for being a Win Mobile fan, we're incorrigible. And fans of Sir Clive Sinclair are far to old to care about trends. If I could find a Sinclair QL t-shirt you better believe I'd buy that too. Get used to it, you can't change people so firmly entrenched... or retrenched...

I still owe on my contract for my 640 XL. Maybe by the time it's up, MS can have a decisive mobile strategy. If I have to leave WP, it will be for Android.

I came to the comments section explicity to see someone make a jab like that. :)

Why isn't this an Apple logo / Android logo mix? That's what you guys want us to use after all.

I'm designing a new t-shirt with a tissue box for your tears. $120.

I'll take one. Every time I see a Surface tablet I tear up because I can't afford it.

After all it's much needed.

Please add a running vest to cater for mobile audience. You can call it the Universal Apparel range. #noneedtothankme

I'm wanting a 'Surface Phone' t-shirt just to confuse everyone. With 'Coming Soon...' on the back of course.

The tears come from lefty lunatics, which I enjoy quite thoroughly

AWESOME DANIEL!!!! nice burn! I am buying one of each, T shirt, sweatshirt and 2 coffee mugs. one for me and the missus!

Particularly as I intend to get a new Surface Pro, I'll be getting one of these to go with my Ninja Cat.

May have to go for the large, been cultivating mass.

Just the opposite for me. Gonna be my first medium shirts in years...lost 30 lbs since february! YEah boyeeee!

These are the only good looking t-shirts you guys have ever produced. Its a shame you guys had to go spoil it by putting your logo on the back. The simplicity of just the squares is gold. I'll just wear it with a jacket or something like the guy in the picture. Good job though. These are nice

I rather liked the "start me up" Windows 95 themed one. I got one of those in blue

Good eye! Didn't realize the blog's logo was on the back - it's work better integrated onto a sleeve or as a tag at the bottom of the shirt. (It's work BEST without the logo at all, though.)

Do you guys need Microsoft's express permission for a design like this? If so, do they charge for the privilege or do they just consider it free advertising for them?

For a square with four colors? I don't think so.

When you come up with one that has live tiles let me know.

does the t-shirt come instructions on how to move across to an iPhone, on the back?

You beat me to it! LOL Maybe the washing instructions dictate you can only use AppleClean; http://www.cultofmac.com/175785/what-if-apple-released-a-siri-controlled... :-)

Yes it does actually....it's also very absorbant to collect the whiney windows mobile fanboy snots from crying.

Hahahaha please guy that so funny 😁 I still have faith than windows phone live in some odd ways

Does it have USB-C? If not I won't buy one.

Looking good. I like the minimalist design :) Kinda wish it had WC or WindowsCentral at the bottom but still looks good.

@DANIEL RUBINO Can you please make it available in India through www.makemymerch.in as it was done earlier ? Want to buy one.. Previously Ninja Cat T-Rex by Windows Central was sold in here https://www.makemymerch.in/windows-central-t-shirt-india#.WSag1VWGPIU . Hope you consider this. Thanks in advance

Yeah, I'm setting it up. Should go live in a few days.

Thanks much @Harish Jonnalagadda :) Missed out previous Windows Insider T- shirt as it wasn't sold http://www.windowscentral.com/check-out-winner-microsofts-windows-inside... in India.

Earlier designs will be going on sale as well at a later date :)
Windows Central Newsletter
Thank you for signing up to Windows Central. You will receive a verification email shortly.
There was a problem. Please refresh the page and try again.