Is Dead by Daylight worth playing in 2020?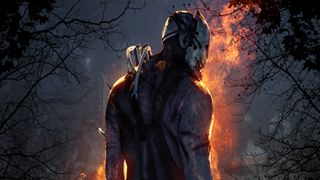 (Image credit: Behaviour Interactive)
Is Dead by Daylight worth playing in 2020?
Best answer: Yes! More than four years since its launch, Dead by Daylight won't die as developer Behaviour Interactive continues to update and modernize the title consistently. There's no better time to jump into Dead by Daylight if you're looking for a solid survival horror multiplayer game. It's incredibly affordable and boasts a myriad of content to delve into, including characters from some of your favorite movies, TV shows, and videogames.Get started: Dead by Daylight (From $29 on the Microsoft Store)
Staying alive years later
I did not start playing Dead by Daylight until earlier this year on my PC. Since I jumped into this survival horror game, it has received a mobile port, a cross-play update, and a DLC pack centered around beloved survival horror franchise Silent Hill. It's even getting ported to the Stadia! The game is supported by dedicated developers and an equally dedicated fanbase, and in my opinion, is a game the defied all odds and proven itself a worthy, evergreen title.
At its best, the game excels at offering some genuine scares, not unlike the horror movies it seeks to emulate. It's a game built around the simple concept of cat and mouse that players either find thrilling and unique, or unbalanced and unfair. I mean that as no slight to the game or its developer, Behaviour Interactive. The game doesn't have the budget of a Triple-A title, as it had a dated look when it released in 2016. Plus, the Metacritic scores for this game were as mixed to average. So, does it hold up to titles today? The short answer: Yes.
What is Dead by Daylight?
Dead by Daylight is an asymmetrical survival horror multiplayer game that pits four survivors against one killer. The four survivors must work together to repair generators to power a door, open it, and escape. The killer's objective is to kill everyone.
As one of the survivors, you are almost totally defenseless against the killer. Players have the option to bring in items like toolboxes, medkits, and flashlights to stay a step ahead, but mostly, the survivors should avoid contact with the killer entirely if they hope to escape alive. On the flip side, playing as a killer is almost like playing an entirely different game. Played from a first-person perspective, killers are lumbering, with a limited field of vision, and they control like newborn deer with a desire for murder. So, it is a very refreshing and interesting concept.
Do you want to play a game?
The juxtaposition between play styles keeps things fresh. Whenever I get tired of playing as a meek survivor, I switched to a killer and let my frustrations out. I still think the killers have far more tools at their disposal than survivors. However, experienced survivors can still distract a killer and send them swinging in the wrong direction while the rest of their team rebuild the generators and escape. This is the core gameplay that has been intact since the beginning, and it has only improved over time.
However, the real heart of the game revolves around the community and the developer's willingness to respond to and implement feedback. In addition to constantly tweaking the gameplay balance and matchmaking, the developers have added additional content in the form of a meta-feature called The Archive that offers challenges for large amounts of blood points and bits lore for those invested in their original characters.
The last few years have also seen the launch of dedicated servers that improved connectivity between players. It has also improved game performance on consoles, cross-play and cross-progression implementation, and even a Battle Pass called The Rift, which allows players to earn cosmetics and currency at a steadier rate. The developer's live design approach has reanimated and maintained a game that started as nothing more than a shambling corpse.
The company is also planning a huge graphical patch that has already started to release in parts. The update promises to improve lighting, animations, and remodel levels and other assets of the game to make Dead by Daylight look like something that launched last year instead of almost five years ago. It's a testament to the developer's commitment to the game, especially with the newer consoles looming on the horizon.
Everyone's entitled to one good scare
One of the game's biggest selling points is emulating the same thrill of an encounter in a horror movie, and Dead by Daylight takes this one step further than you'd expect. Since its release in 2016, Dead by Daylight has maintained a steady stream of DLC.
In addition to an original repertoire of characters, the game includes characters from videogames, TV shows, and movies, including Halloween, SAW, Nightmare on Elm Street, Left 4 Dead, Stranger Things, Silent Hill, Evil Dead, Scream, and The Texas Chainsaw Massacre. As someone who is a fan of horror movies and crossovers of any kind, this blew me away. It's so surreal to watch Steve Harrington try and outwit Michael Myers while running through Midwich Elementary, a popular Silent Hill locale.
Unfortunately, it's a game all about grinding. While I appreciate having to put in work to craft a killer or survivor to my playstyle, I don't like having to grind for hours on end to unlock another character or a cosmetic. A vast majority of Dead by Daylight is behind a paywall. It's not a game where you can pay to win (though some of the killers are better than others), but it's not unlike most free to play mobile games.
It's alive! Dead by Daylight is alive!
With a new DLC on the horizon and a graphics update that's set to give the game a much-needed facelift, there's no better time to jump into Dead by Daylight. There's tons of content to play with if you don't mind the extreme grind or a paywall. But even with that in mind, the game offers a unique gameplay experience that makes every session an unexpected scenario. Unbalanced gameplay might detract players looking for a casual romp, but players willing to invest the time in learning the game's quirks will find an endlessly entertaining game.
Keep coming back for more
Still worth the scares

Few games are as unique as Dead by Daylight. Despite some balancing issues and an enormous grind, Dead by Daylight's frustrations can be forgiven by its gameplay, which at its core, mimics all the parts we love from our favorite horror movies.
Get the Windows Central Newsletter
All the latest news, reviews, and guides for Windows and Xbox diehards.
Zackery Cuevas is a writer for Windows Central, Android Central, and iMore. I like playing video games, talking about video games, writing about video games, and most importantly, complaining about video games. If you're cool, you can follow me on Twitter @Zackzackzackery.