Judge holds himself in contempt over his Windows Phone going off in court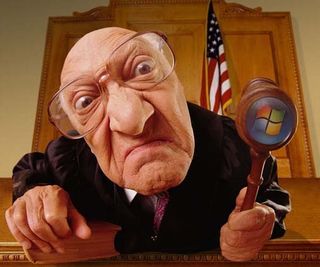 Believe it or not, there are some settings where you shouldn't have your smartphone around. Places like a doctors appointment, job interview, or court hearing are fairly obvious places where you should leave it in the car or at least put it on silent. So what happens when the professional across the table breaks this rule, especially if it's your own? In the case of a Michigan judge, you hold yourself in contempt. No, this not the Onion.
Judge Raymond Voet has a policy in his courtroom that any smartphone disturbance results in citation for contempt. If you aren't working on your law degree or don't care for Judge Judy and have no clue what it means to be in contempt of the court, we've got you covered. It basically means you've been disrespectful or disobedient in a court setting. So what made Judge Voet hold himself in contempt? Something that most of you are probably familiar with. We'll let him explain:
You've probably accidently bumped the power button of your phone while it's in your pocket followed by an accidental long press of the Windows logo. That's right, Judge Voet has a new Windows Phone that made him break his own court rule.
He came over from a BlackBerry and wasn't familiar with his newfangled touch screen device. Over the years Judge Voet has taken away phones from police offices, attorneys, spectators, and witnesses over his courtroom rule. When he broke it himself he said not even a judge is above the law, cited himself and paid the $25 fine.
No word on which Windows Phone Judge Voet uses. I'm guessing a Lumia 920 with that super sensitive screen. What do you guys think? Either way, you're one of us now Judge Voet.
Source: AP
Get the Windows Central Newsletter
All the latest news, reviews, and guides for Windows and Xbox diehards.