Liveleak+ brings the wild world of Liveleak video to your Windows Phone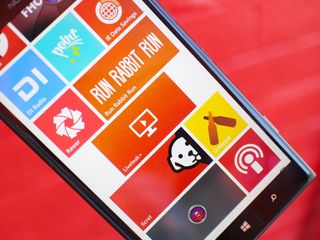 Looking for a Liveleak app on Windows Phone? Then we're going to have to recommend Liveleak+ as the right app for the job. Liveleak+ is an unofficial app that brings the popular UK-based video sharing site Liveleak to your Windows Phone. It's also free.
Liveleak+ has been out for a few months now, but flew under our radar. It's a great app if you like to go to Livleak.com often. Here's the set of features you'll find with the app:
Browse and watch videos in Liveleak's popular categories (Featured, Must See, Upcoming, News etc.)
Search for your favorite videos
Supports HD video playback
Full-screen playback
You could use Internet Explorer and go directly to the Liveleak website to watch videos, but that's no fun. And unlike YouTube, there isn't a huge selection of Liveleak apps in the Windows Phone Store to choose from. In fact, it looks like Liveleak+ might be your only option. Not a bad thing at all since this is a nicely designed app and performs well.
Design and layout
When you first launch the app, you'll notice three main pages: featured, categories, and search. The featured page is what you see by default, and it's here where you'll see popular videos. You can then swipe over to the categories section and browse videos that fall into particular groups. For example, you'll find the top videos of the day, top videos of the week, or must see videos.
And finally, you can search for videos on Liveleak with this app. Just swipe over to the search page, and you can look up that video all your friends are talking about. Search results populate below the search box so you can easily browse and don't have to continually back in and back out of sections in the app.
Playback
How's the actual playback of Liveleak videos when using Liveleak+? Very good. You can go into the settings and set your default HD stream quality (never, only on Wi-Fi, or always). There's no way we can see to change the quality when viewing the video, so you'll want to set the setting you prefer first.
When viewing the video in portrait, you can read the description and swipe over to read the comments while watching the video. A nice feature, but you can, of course, rotate the device to get the video to play in full screen.
Liveleak+ is available for free in the Windows Phone Store. It's a must-have app if you frequent Liveleak and watch videos there. It is ad-supported, but you can remove those ads via an in-app purchase of just $0.99. Download it and let us know what you think of the app!
Get the Windows Central Newsletter
All the latest news, reviews, and guides for Windows and Xbox diehards.