Liveleak+ brings the wild world of Liveleak video to your Windows Phone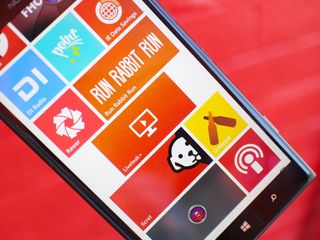 Looking for a Liveleak app on Windows Phone? Then we're going to have to recommend Liveleak+ as the right app for the job. Liveleak+ is an unofficial app that brings the popular UK-based video sharing site Liveleak to your Windows Phone. It's also free.
Liveleak+ has been out for a few months now, but flew under our radar. It's a great app if you like to go to Livleak.com often. Here's the set of features you'll find with the app:
Browse and watch videos in Liveleak's popular categories (Featured, Must See, Upcoming, News etc.)
Search for your favorite videos
Supports HD video playback
Full-screen playback
You could use Internet Explorer and go directly to the Liveleak website to watch videos, but that's no fun. And unlike YouTube, there isn't a huge selection of Liveleak apps in the Windows Phone Store to choose from. In fact, it looks like Liveleak+ might be your only option. Not a bad thing at all since this is a nicely designed app and performs well.
Design and layout
When you first launch the app, you'll notice three main pages: featured, categories, and search. The featured page is what you see by default, and it's here where you'll see popular videos. You can then swipe over to the categories section and browse videos that fall into particular groups. For example, you'll find the top videos of the day, top videos of the week, or must see videos.
And finally, you can search for videos on Liveleak with this app. Just swipe over to the search page, and you can look up that video all your friends are talking about. Search results populate below the search box so you can easily browse and don't have to continually back in and back out of sections in the app.
Playback
How's the actual playback of Liveleak videos when using Liveleak+? Very good. You can go into the settings and set your default HD stream quality (never, only on Wi-Fi, or always). There's no way we can see to change the quality when viewing the video, so you'll want to set the setting you prefer first.
When viewing the video in portrait, you can read the description and swipe over to read the comments while watching the video. A nice feature, but you can, of course, rotate the device to get the video to play in full screen.
Liveleak+ is available for free in the Windows Phone Store. It's a must-have app if you frequent Liveleak and watch videos there. It is ad-supported, but you can remove those ads via an in-app purchase of just $0.99. Download it and let us know what you think of the app!
Windows Central Newsletter
Get the best of Windows Central in in your inbox, every day!
Now I can watch the United States Air Force smoke some ISIS rats from the 5" 1080p clarity of my Nokia Icon...

Lol +930 (1080p clarity!)

It's awesome. I've been using it since the very beginning, and I really love it! Entertainment at its finest!

They post some crazy videos on that site. I love it!!!

Nice, I didn't know there's an app for this.

Groovemetrically awsum! I live Loveleak...oops reverse that...

Oh yea!! Now we just need YNC App!!

Yeah THAT'LL be allowed in the store for sure....

Theync.com is a site with incredible videos.

Been a Liveleak member for 7.5 years, so this is awesome. But I wish I could log in and save videos to my account favorites. That's close to a deal breaker, but at least the app works faster than IE :)

I hear so many new and unknown apps here like liveleak. Liveleak is something I haven't heard before and I think sobering that has nothing more to offer Mr from YouTube, dailymotion or others

Very useful live leaks one of my favorite sites. Thanks Sam

This just made my day, I visit liveleak daily and the app actually works well im impressed. Even paid to remove the ads to support an awesome app for WP!

Please bring "Quiz Up" to Windows Phone..

Can't seem to play any videos on this app. Simply said 'Windows phone not able to play this video(FLV)'. I'm on Lumia 1520 32gb 8.1 Developers Preview. Help anyone? Thanks!

Looks like Sam is sharing secrets ;)

Cool, that is a great site....It's when you see some news about the battles going on that the media blocks, you get a lot of uncut video on that site and some of it will make most people sick. On the other side if it, great funny videos from people that should not exist in the world because they are so dumb...

liveleak = a bunch of hypocrites with their censorship crap. They now censorship the ISIS videos like the Foley one, but then, they let other videos again, because "it's not against US, so it's ok", like a Turkish Muslim (or from somewhere) beheading a Christian was easy to find. but that's allowed even if it's so much worse than the Foley beheading. but still it's good now you can use the app on WP like i rarely watch videos in a small screen, so, not like I will use it but if people want to use it :) but it doesn't change how liveleak has become big hypocrites and acting like a bunch of idiots.
Windows Central Newsletter
Thank you for signing up to Windows Central. You will receive a verification email shortly.
There was a problem. Please refresh the page and try again.