Living with the biggest Windows Phone, the Nokia Lumia 1520
A follow up on the Lumia 1520 review and using it as my daily driver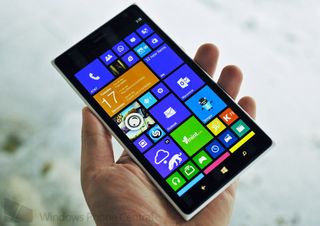 It has been a few weeks since the colossal Lumia 1520 from Nokia was released here in the U.S. on AT&T. Since then, I have repeatedly been asked one question from people on Twitter and elsewhere: "Do you use it as your daily driver?" (inevitably followed by "Should I get one?").
I previously reviewed the device after spending a few days with it, giving it high marks for its display and camera. But now it's a few weeks on and some of you are wondering if I still use it. After all, I do have access to every Windows Phone 8 device out there, so why not opt for the Lumia 1020 or the Lumia 925 or even the elegant looking ATIV S Neo instead?
That's where this article comes into play as I'll try to answer some questions about the king of all Lumias.
Do I still use the Lumia 1520 as my regular phone of choice?
I have a few lines of service so that I can switch between (and compare) phones. The Lumia 1520 is (and has been) on my main line since I reviewed it. So to answer the first question, yes, I use this phone as my daily driver.
In a pinch, I can opt for my Lumia 1020, which has another SIM in it or my iPhone 5s/Lumia 925 T-Mobile devices or even a Verizon Lumia 928. But the majority of the time, I grab the Lumia 1520.
Is the Lumia 1520 too big?
Perhaps. It's clearly not for everyone. I do think the Lumia Icon (aka Lumia 929) for Verizon will be a more popular choice because it's essentially the same size as the Lumia 928, but packs way more in terms of features, including a 1/2 inch larger display at 1080P.
The Lumia 1520 is massive, make no mistake. I tend to wear cargo pants and it goes very well in the side pocket. But if I had to carry it in my front jeans…yeah, that would be rough.
Is the display that amazing?
I'd say yes. I'll give you a fair warning: once you commit to and use a 6 inch 1080P display, it's real hard to go back to anything less. Real hard. Even my Lumia 1020 seems tiny now and inadequate for editing those fantastic photos taken with it. A Lumia 925 feels like a toy to me after using the Lumia 1520 for a few weeks.
The point is, size is all relative. Once you start using a 6 inch phone, after a while it stops feeling too big and everything else feels just too small.
Between the size of the display and the 1080P with the extra column of Tiles, the Lumia 1520 is just more fun to use. I haven't had any problems with the Start screen being cluttered and gaming is just top notch.
Is the 20 MP PureView camera really that good?
Yes, it is. Sure, it's not as powerful as the Lumia 1020, but that should be obvious. But for casual users, it's more than enough and even for photography fans, it delivers some really nice captures. In fact, it's one reason I keep using the device over the Lumia 925 (probably my favorite phone of the year).
Sample photo from the Lumia 1520
I can't say I use the RAW format all that often, but it's nice to have it there. Although the Lumia 1020 is a better for photography, I can't say I see a night and day difference between the two devices. In fact, I hope Nokia puts this 20 MP camera into their 9xx follow up next year.
I also really like the flash, despite it not being a xenon type.
2.2 GHz of Snapdragon 800 power—do I notice it?
Yup. Once again, it's not a dramatic difference but between gaming and simple, everyday tasks I'll gladly take a Quad Core 2.2 GHz processor over a dual-core 1.5 GHz. Everything in the OS just feels snappier and it's fun to use.
Battery life on the Lumia 1520 is also good though not ground breaking.
Do I use a case?
I do. I use the overpriced Incipio Feather case that I reviewed earlier. I like having a shell on the back because it makes holding the Lumia 1520 easier—it's almost too slippery without it. I also like the cyan color contrast with the matte white. Plus, it barely adds and weight or size.
Is there enough internal memory?
Always a tough call, but if AT&T threw in an extra 16 GB of internal storage, I sure wouldn't complain. I currently have too many GPS navigation apps loaded, taking up an extra 3 GB of space, but I otherwise hover around 2-3 GB of free storage.
I do have a 64 GB micro SD card on board for music, photos and videos, which does help a lot. But for a flagship phone, the Lumia 1520 deserves better. Still, I think your average user should be okay.
Do I have any complaints?
The screen sensitivity, when set to 'high' (allowing you to wear gloves and operate the display) is too sensitive, resulting in a 'tap' when you meant to 'scroll'. This results in you opening too many emails or links on accident. It's a little annoying but should be an easy fix for Nokia.
I complained about the buttons being too flush in the review and while I stand by that, I have adapted.
I really do miss Qi wireless charging, though with my replacement shell on the way, I hope to get it back soon.
There's a screen brightness bug, causing the display to be too bright or too low when turned on. Toggling the display off and then on again usually resolves it, but there's clearly a metering issue.
Nano SIM is annoying because I tend to switch devices often. If you trim the nano SIM down and use an adapter, you can get around this, but it's a minor inconvenience.
What do I like most about the Lumia 1520?
I'll just list them:
Display (obvious)
The 20 MP camera
Speaker
Weight (it's lighter than you would expect)
Performance
Great GPS navigator for the car
Also, because the Lumia 1520 has cutting edge hardware, I really like getting goodies like Nokia's Motion Monitor (beta) app and Lumia Black features early.
Do I feel weird using the Lumia 1520 in public?
Not really. But on more than one occasion, usually at a restaurant, the waiter or waitress will comment on the size. Most of it has been positive with lots of "ooohs" and "ahhhs" and a few jokes here and there about its sheer magnitude.
You also have to worry a bit about privacy because when you read that new email, basically everyone around you can read that email too. So if you're awaiting test results from the doctor or like getting naughty pics on Snapchat (via 6snap), you may want to heed caution when at a movie theater and someone is sitting behind you.
Wrapping it up
So here I am, weeks after the Lumia 1520 launched here in the US and I'm still using it. The Lumia 1520 is not a device for everyone and I'm not here to convince you otherwise. It requires a commitment, a borderline lifestyle change and yes, it's almost ridiculous. But between taking photos, browsing the web, playing video games or even using it as a phone, I'm sticking with the Lumia 1520 for the near future.
To sum up: when using the Lumia 1520, you're thrilled to have it. When not using it, it's cumbersome. And then you turn it on and once again, you're transfixed on that display. Rinse, repeat.
I do think a 5 or 5.5 inch display would be more acceptable for the majority of users out there and that device will come someday. But I also think it's kind of awesome to have a phone now at the extremes.
The Lumia 1520 is fast, the display looks great, it feels great to hold and it's the cutting edge (right now) for Windows Phone.
If you're really on the fence, I urge you to go a store to see one in person. Don't buy it sight unseen. You really can't appreciate its size until you experience a Lumia 1520 in the flesh. Once you commit to it, there's no going back, because everything else is just peanuts.
What has your experience been with the Lumia 1520? Share them with me in comments or head into our Lumia 1520 forums!
Get the Windows Central Newsletter
All the latest news, reviews, and guides for Windows and Xbox diehards.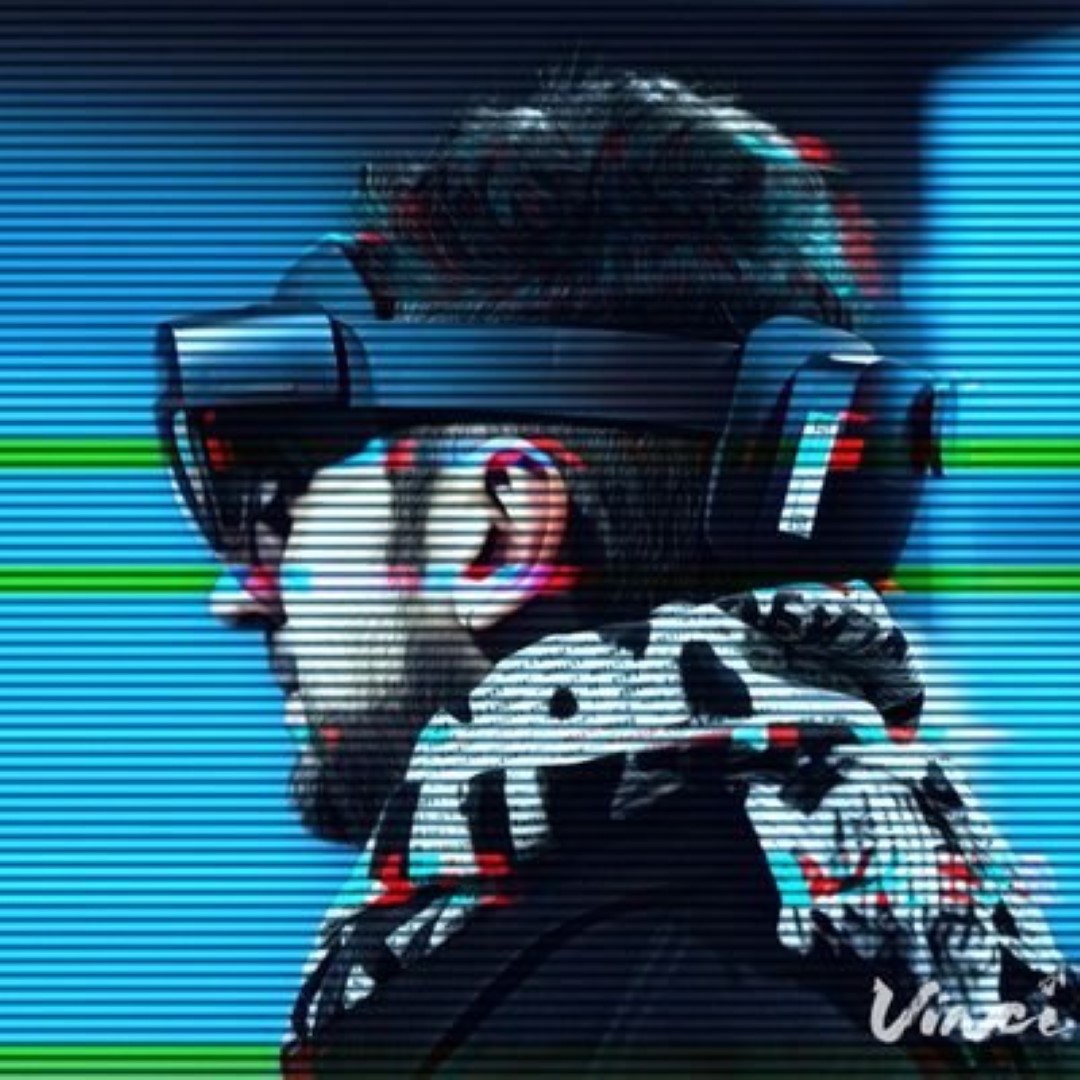 Daniel Rubino is the Editor-in-chief of Windows Central, head reviewer, podcast co-host, and analyst. He has been covering Microsoft since 2007 when this site was called WMExperts (and later Windows Phone Central). His interests include Windows, laptops, next-gen computing, and for some reason, watches. Before all this tech stuff, he worked on a Ph.D. in linguistics, watched people sleep (for medical purposes!), and ran the projectors at movie theaters because it was fun.